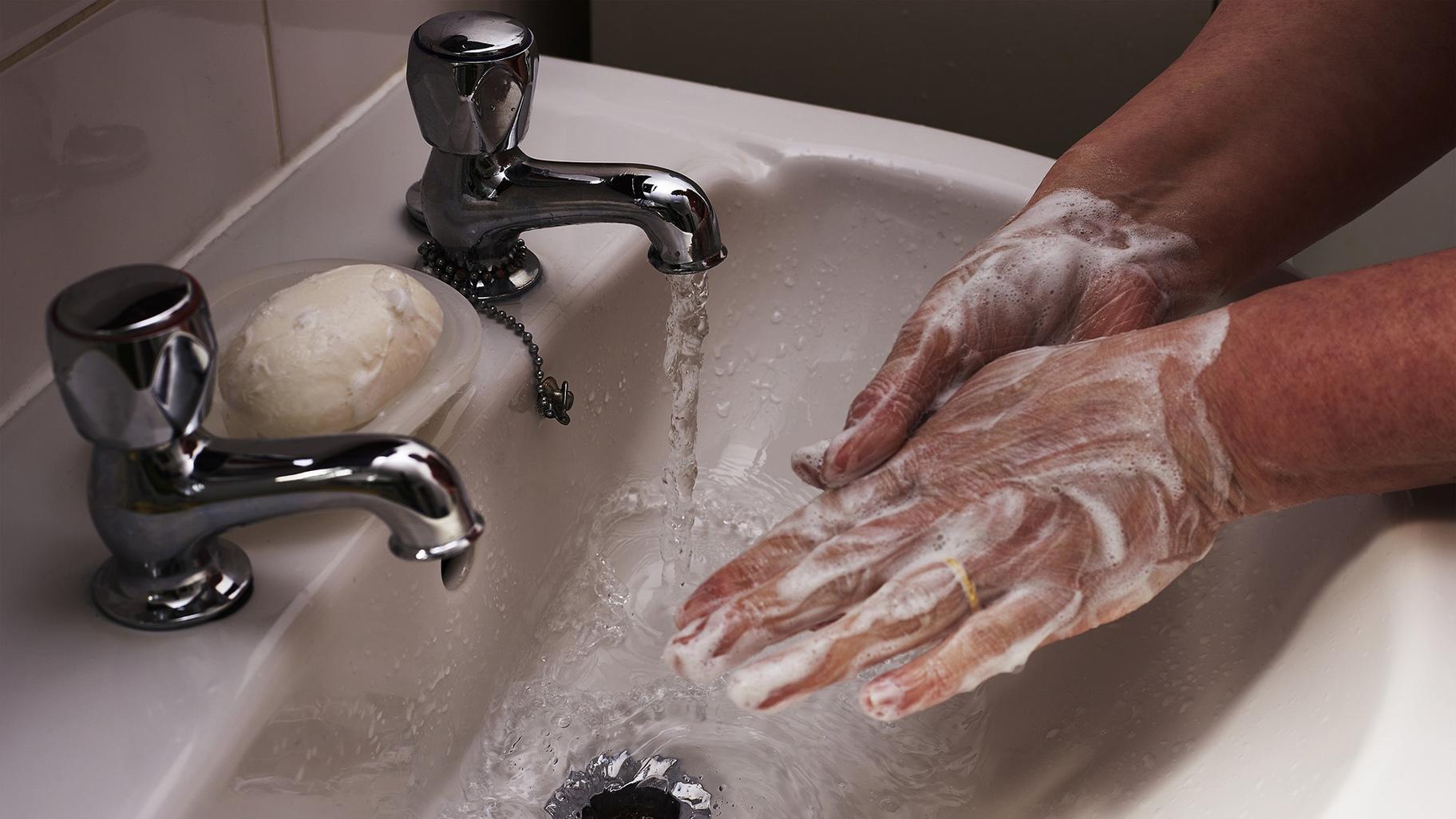 Health officials say hand-washing is more important than ever. But what happens if your water is shut off? (Leonariel / Pixabay)
Earlier this week, residents in two Chicago communities on opposite sides of the city woke up to water shut-off notices. It was an unexpected development not only because many residents are now sheltering in place, but also because of the emphasis being placed on hand-washing to combat spread of the coronavirus.
In Lincoln Square on the North Side, the shutoff turned out to be related to a building issue – a nuisance regular work-from-home folks experience more often than their commuting counterparts. But in South Shore, the notice was tied to upcoming water main work.
That news left many questioning the legality of water shutoffs during the pandemic. Others wondered whether the city shouldn't just press pause on all infrastructure projects for the time being.
In terms of legality, capital improvement projects are considered "essential" under Gov. J.B. Pritzker's stay-at-home executive order, according to Megan Vidis, Department of Water Management spokeswoman.
And as for pressing pause? Vidis said water and sewer projects are still very much "on," even during a pandemic.
Though Vidis acknowledged that the prospect of planned water shutoffs is "a little more inconvenient" at the moment, maintaining strong water infrastructure is paramount, she said.
"Clean water is crucial, and a functional sewer system is crucial," said Vidis.
In most cases, the department is replacing pipes that are 80 years old or more, with the goal of avoiding breaks and collapses in aging mains. The ongoing work is also keeping a lot of tradespeople employed, Vidis noted, at a time when a record number of Americans have filed for unemployment.
According to Vidis, the department takes several steps to ensure that planned shutoffs don't catch residents by surprise mid-shower.
The department meets with aldermen at the beginning of the year to outline its plan for the next 12 months, and then sends a reminder notice to individual aldermen a month in advance of a water or sewer project kicking off in their ward, Vidis said.
Affected neighbors should receive a letter in the mail approximately a week before a project gets underway and flyers are posted to building entryways before any planned shutoff, which typically lasts half a day, she said.
"If it's an emergency, that's a different story," Vidis added.
Any written notice of a water project should direct residents to the department's system for electronic notifications of pending activity, and it should also include a phone number people can call with questions and complaints, she said.
The ChiStreetWork website, which was developed by the Chicago Department of Transportation, is one way for Chicagoans to stay up to date on any construction planned for their neighborhood. Enter a ZIP code, ward or street address, and a map will show current and future projects and infrastructure upgrades, including street repaving as well as water, sewer, gas and electrical work. Information also typically includes a project's permit, which will list the contractor, work hours, expected duration and more.
Contact Patty Wetli: @pattywetli | (773) 509-5623 |  [email protected]
---