According to reports from the Illinois Department of Employment Security, unemployment claims in the past month totaled over 133,000 as people across the state lost their jobs in the continuing fallout from the COVID-19 pandemic. Many of those suddenly jobless now find themselves struggling to pay their rent, leading tenant organizations to call upon state and local governments to enact a rent freeze beginning in April. But the idea leaves many rental property owners wondering how they would pay their own bills in the event of such a move.
Antonio Gutierrez, co-founder of Autonomous Tenants Union in Chicago, where he is also a tenant organizer, says that the current crisis is especially difficult for the many renters who live paycheck to paycheck. "The reality is that a very high number of individuals in Chicago have been laid off, they don't have an income in the last two weeks. As soon as that's paycheck's gone they don't have any money for anything," he said. That's why his organization began a petition to Gov. J.B. Pritzker asking for a rent freeze, which has so far collected 16,000 signatures.
Gutierrez emphasizes that protections for landlords are part of their proposed action. "We don't want to put landlords in a situation where they're getting foreclosed on. We're saying a rent freeze also meaning mortgage freeze and utility freeze," he said.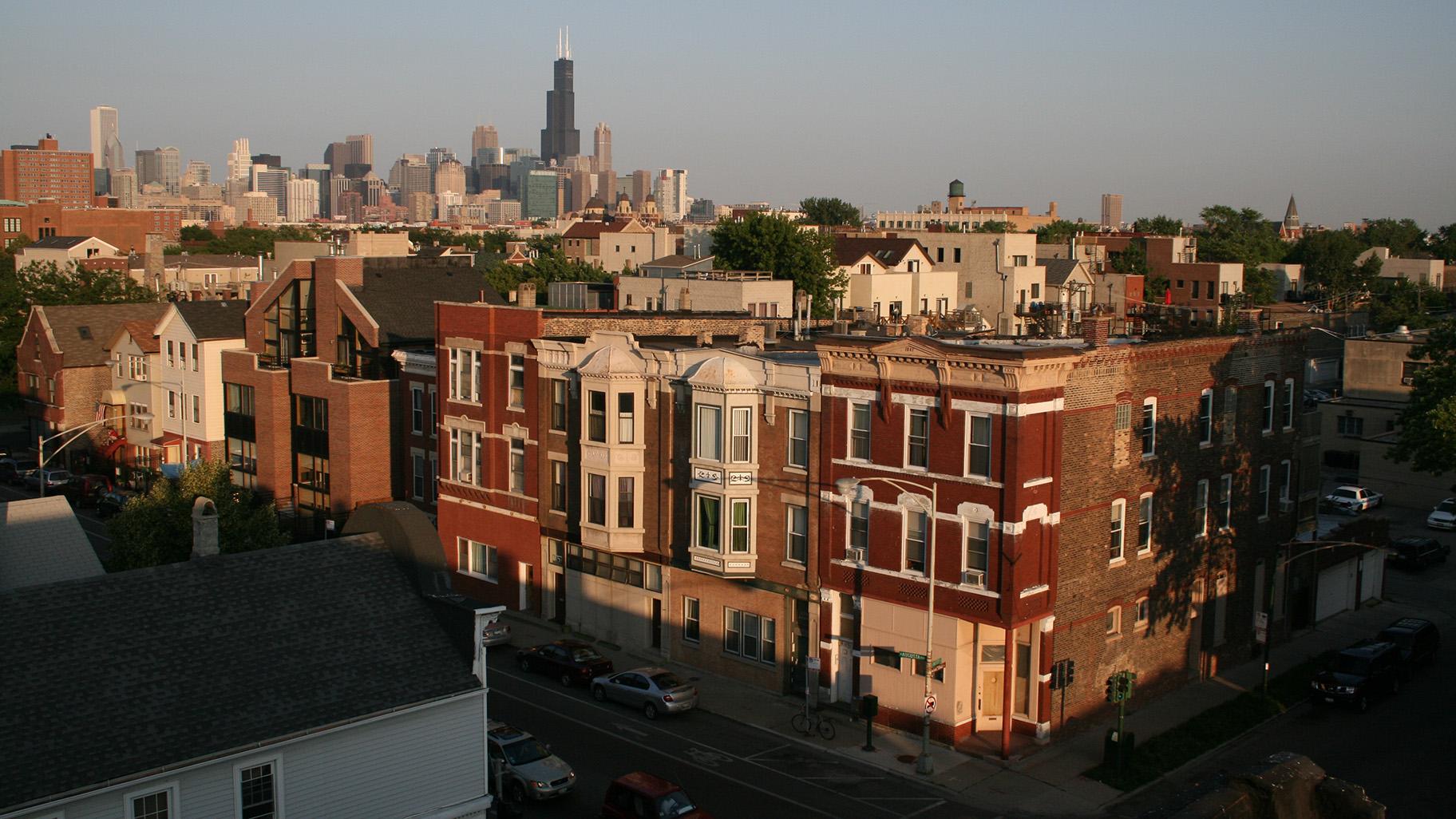 (Stephen M. Scott / Flickr)
Paul Arena of the Illinois Rental Property Owners Association says that even with a mortgage and utility freeze, a rent freeze would devastate the rental property industry. "The margins in our business aren't big enough to support that kind of thing. The governor designated property management as one of the essential businesses to remain open. So all of our tenants are going to still expect services. It goes far beyond just mortgage and utility bills. Maintenance, property taxes, property taxes are 18% of the rent I collect. All of that is going to have to come from somewhere," Arena said.
Since most people are still working, Arena says, any unilateral rent freeze is unnecessary. He suggests that tenants who have lost their jobs can work with their landlords on a case-by-case business. "I think we need to focus just on the people who are suffering a loss of employment right now," he said.
State Rep. Will Guzzardi points out that Illinois has already taken measures to put an end to the execution of eviction measures in court, but he believes that should be just the start to how Illinois protects renters and landlords. "At this time of social distancing and staying at home, the idea of not being able to pay your rent and then moving in with someone else creates a tremendous public health risk," Guzzardi said. "I think we also have to use the state's power so that they're not leverage the banks to come to turns such that they're not pursuing people for mortgages they can't pay at this time. These are extraordinary times and they require extraordinary measures to be taken."
---