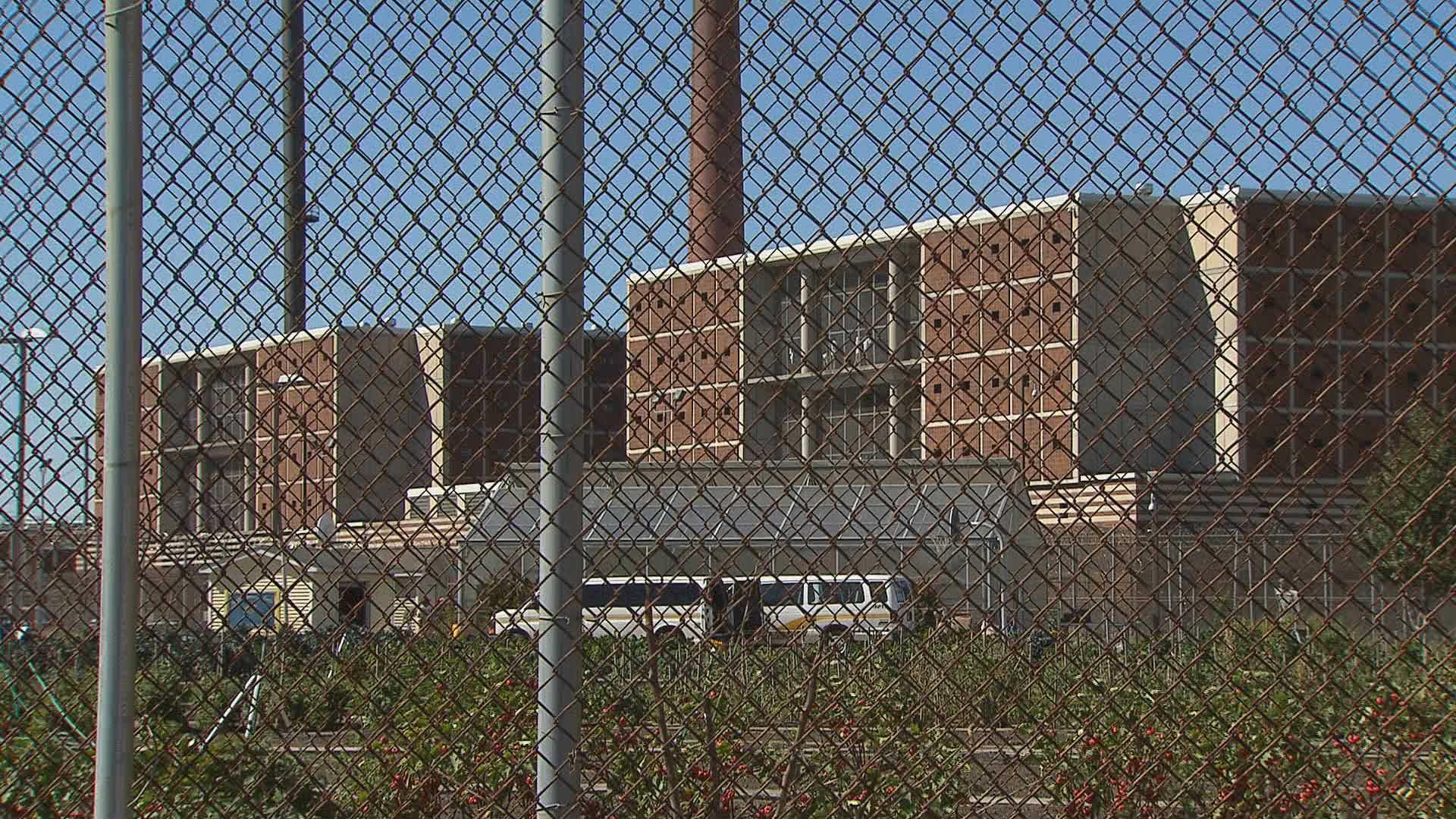 (WTTW News)
At Cook County Jail, 134 detainees and 20 sheriff's officers have tested positive for the novel coronavirus as of Monday night, according to a Cook County Jail spokesperson. Nine detainees have tested negative for COVID-19.
The situation prompted Cook County Board President Toni Preckwinkle to call the jail "a petri dish." 
"We'll continue to have cases at the jail, and it will continue to be the biggest health problem in the county," Preckwinkle said during a press conference Tuesday morning.
Last week, the jail reported its first COVID-19 case and began working to reduce the jail's population amid the pandemic. As of Tuesday morning, the detainee population stood at 4,710 – down from 5,427 just eight days ago on March 23, according to a spokesperson.
The sheriff's office has already suspended detainee visits at the jail and created housing tiers for new inmates. On Monday, the jail added 500 beds of isolation housing in a retrofitted "inmate bootcamp" located away from the main jail campus to help relieve pressure on the facility's hospital, Cermak.
While that newly opened facility is not yet at capacity, Cook County Health interim CEO Debra Carey said officials are monitoring the situation daily and that there are multiple buildings on the jail's campus that could potentially be used to isolate detainees who have the virus.
A Cook County Jail spokesperson said space at the jail is constantly being evaluated to ensure social distancing and reduce possible transmission of COVID-19. Those efforts include moving healthy detainees into single cells.
In Cook County, 3,727 people have so far tested positive for the virus, with 2,198 of those in the city of Chicago, according to the Illinois Department of Public Health.
Cook County Health, which runs Cermak Hospital and other county facilities, aims to provide care to all county residents regardless of their ability to pay, and the COVID-19 pandemic will have a massive impact on the health system's budget, according to officials.
"This will have a profound impact on our bottom line," Preckwinkle said, because elective surgeries have been canceled per Centers for Disease Control and Prevention's guidance. Preckwinkle said the health system receives the most compensation via elective surgeries. When asked how much the COVID-19 pandemic would cost the health system, Preckwinkle declined to provide an estimate.
"I can't tell you how much financial impact that will have because we don't know how long this pandemic will prohibit us from doing elective surgeries," she said.
Statewide, there are 5,057 confirmed case of COVID-19 and 73 deaths since January, according to IDPH.
"Medical professionals cannot sustain this pace forever," Preckwinkle said. "All of us have a responsibility. All of us have a responsibility to do what we can to help in order to flatten the curve. That's where everyone in our community, in our country comes in."
Anyone leaving their homes must practice social distancing, Preckwinkle said. "If they don't live with you, they have to stay at least 6 feet away from you. I cannot stress this enough. There's no single better way to stop the spread of this virus than staying clear of anyone who does not occupy your home."
She also urged people to wash their hands frequently, cover their coughs and sneezes, and to stay home.
Contact Kristen Thometz: @kristenthometz | (773) 509-5452 |  [email protected]
---
---