Chicago's Uptown neighborhood is home to a wide range of small businesses and local nonprofits, including many Asian-owned restaurants and shops along Argyle Street. 
But since the outbreak of COVID-19 and ensuing stay-at-home order in Illinois, those businesses have been adapting, and in some cases struggling, to make ends meet. 
Martin Sorge is the executive director of Uptown United, the neighborhood's chamber of commerce. He says the businesses on Argyle Street have been hit especially hard during the pandemic.  
"Since the outbreak in China started, because of some prejudices, I would say, have kept some folks away from that area, which is really unfortunate," Sorge said. "So that area of the neighborhood, which really is a big concentration of our local businesses, has been hit especially hard for an even longer amount of time." 
Below, an edited Q&A with Sorge. 
How has the pandemic impacted businesses in the neighborhood? 
All of our local restaurants and retailers and those nonessential businesses have been hit really hard because they can't be open. A lot have been trying to do takeout or delivery or things to innovate however they can while staying safe, but it's a really tough industry, regardless of a pandemic situation. So, we've really been working our hardest to get the information to those local business owners so that they know how to operate safely, what resources are available to them, which is really changing every day.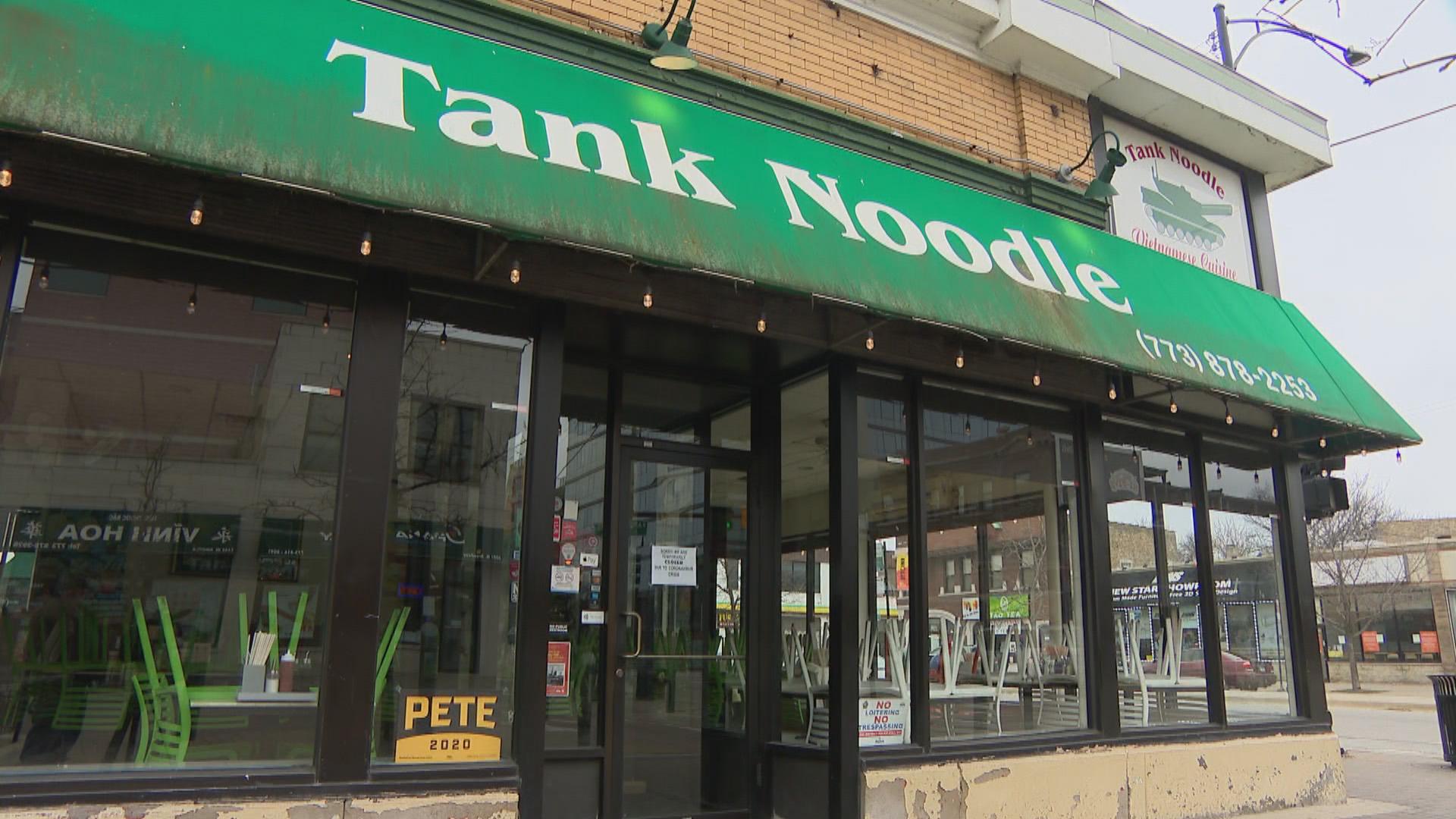 (WTTW News)
We've been working on informing local businesses of the changing rules, whether that was social distancing requirements and the stay-at-home order and the closure of restaurants, just making sure businesses are updated and knew what they should be doing. All of our local businesses wanted to do first what was best for our community and our city, but they wanted to make sure they were doing it right. So we spent our days getting information out via email and phone calls to our local businesses. And now it's really helping them get the information they need to access some of these federal, local, state programs. There's a whole lot of new programs that are available, which is great, but business owners really need to know this information. Some of it is kind of complicated, whether they qualify, how much they qualify. And then helping them navigate some of those legal issues or even business planning issues. 
Do you think there's going to be a long-term impact on some of the businesses you work with in Uptown that might not be able to recover or might have a really hard time getting back on their feet after this?
I'm hoping that everybody's going to be able to recover, but I think it really is going to be hard, and some business owners are going to have to take a long hard look at [whether or not they can come back].
Talking to our business owners, everybody seems pretty positive about what they can do. We have a lot of restaurants that have been in operation for decades, so they say, "Hey, we've weathered storms before, we can get through this too." And just thinking about what's the best decision, I think a lot of our business owners are especially worried about supporting all of their great staff that they have. And it's really hard for them to furlough staff or temporarily lay them off and make sure that they get them back. I think that's one of their big concerns is, they had amazing staff, you know, unfortunately, they can't pay them right now. But they really want them to return so they can get their business, you know, back up and running because training, getting new staff on board is a big challenge.
You also work with local nonprofits. What are you hearing from them? 
It depends on what their focus is and what their mission is. A lot of folks are extra busy. Like our friends at Lake View Pantry, our local food banks, have really been seeing a huge uptick in folks who need their services, especially a lot of folks who maybe have never been in their doors before and never have accessed their services. Then we have arts organizations like Black Ensemble Theater that really relies on ticket sales and is a really popular venue. And they have a hard time operating if they can't sell tickets. So they're trying to figure out what to do to stay afloat and do additional fundraising. It kind of depends on the organization and what they're doing, where their challenges are, but it's really hard for everybody. I think some folks are going to feel it right away like restaurants. And then some of us that are nonprofit organizations might feel [it] a little bit down the line when folks aren't able to donate or aren't able to buy tickets to an event because they're being pinched by either being laid off or having other challenges. 
---