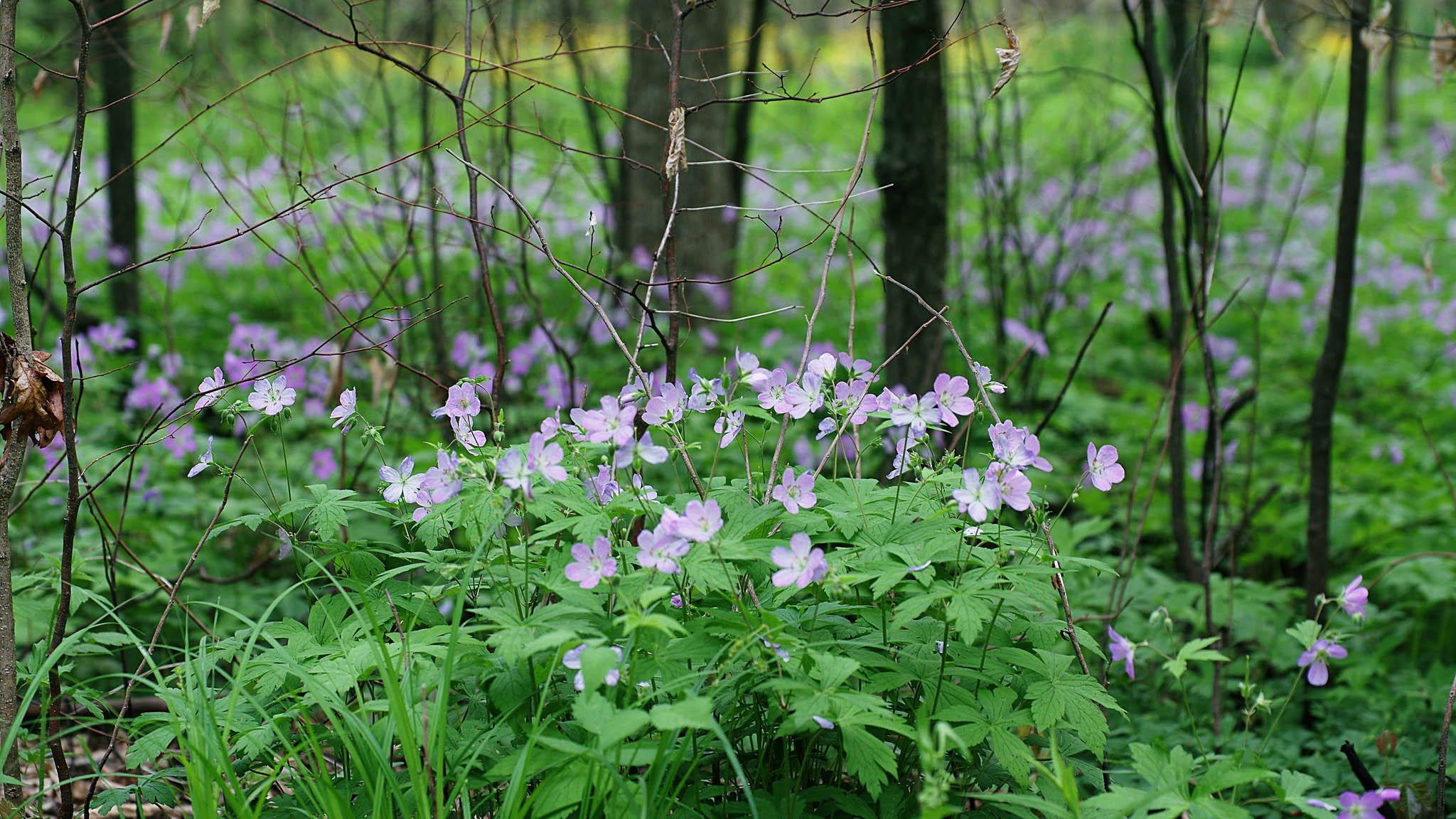 Wildflowers in Busse Woods. (Sajith T S / Flickr)
Days after Chicago Mayor Lori Lightfoot made good on a threat to close down the city's lakefront and adjacent parks, Cook County Board President Toni Preckwinkle said she wouldn't hesitate to do the same with the forest preserves under her jurisdiction if people violate orders against congregating.
"To slow the rate of the [coronavirus] pandemic, it's imperative, imperative, that everyone in Cook County, without exception, follows public health guidelines and social distancing," Preckwinkle said during a Sunday press conference held at Dan Ryan Woods. "If and when we see that any specific location is no longer tenable due to the behavior of visitors, we will add it to the list of sites that we have shut down. Let's help keep the forest preserves open."
Many of the Forest Preserve District's public facilities have already been shuttered in light of concerns over the spread of COVID-19. These include all visitor centers; the preserve's six nature centers, their grounds and trails; all campgrounds; all restrooms, including portable ones; and the Swallow Cliff Stairs. All volunteer activities and permitted events have been canceled through May 11, Preckwinkle said.
Trails, lakes, woods and fields otherwise remain open as an option for fresh air, exercise and access to nature, she said. 
"We know that this is a great benefit for the physical and mental health of all of our residents. In these difficult times, that resource is more important than ever," said Preckwinkle. 
But visitors now have the responsibility to heed the call for social distancing, keeping at least 6 feet apart from others (anyone not a member of their immediate household), and practicing common-sense behaviors like letting people know you're passing them from their rear, especially on shared walking-running-biking paths. 
Dr. Rachel Rubin, senior medical officer with the Cook County Department of Public Health, emphasized that "social distancing is essential and it saves lives."
She advised people to spread out in parking lots and to wash their hands before visiting a preserve and then again when returning home. No group picnics and no group walks, unless with immediate family, should take place – and even then, numbers should be kept small, Rubin said. 
Forest Preserve police have upped their patrols to ensure visitors are practicing social distancing, said Arnold Randall, general superintendent of the Forest Preserves of Cook County. 
Anyone who spots people flouting the rule against congregating should call the preserve's non-emergency phone number: 708-771-1000.
"To keep our preserves open, they simply cannot be a pathway for spreading the virus," Randall said.
Contact Patty Wetli: @pattywetli | (773) 509-5623 |  [email protected]
---