The predominant message Thursday in the Little Village community: all hands on deck.
The coronavirus-related city and state shutdowns have had an impact across Chicago, but neighborhoods like Little Village on the city's Southwest Side are feeling it a littler harder. 
The area has a large low-income population and a large population of undocumented residents. It's a neighborhood that is dependent on local businesses, public facilities and social service organizations, which serve as the connective tissue for the community.
On Thursday, the usually bustling 26th Street corridor, known as Chicago's busiest retail strip after Michigan Avenue, was quiet. Most shops were closed, but some restaurants were open for carryout and delivery.
The virus has struck a lot of fear into the community because many of the locals are day laborers, have been laid off and don't have savings. So residents are not only afraid of making next month's rent, they are worried about where their next meal is going to come from. 
Delores Castaneda, who works with the community organization Mi Villita, is working to source donations from charities and large grocers to distribute food to families in need.
"Right now we are sharing food and coordinating with the community to share food with an older population, that population can't go out," Castaneda said. "Right now it's more important to stay home, for those that have lost their job, they can go out and look for a job later."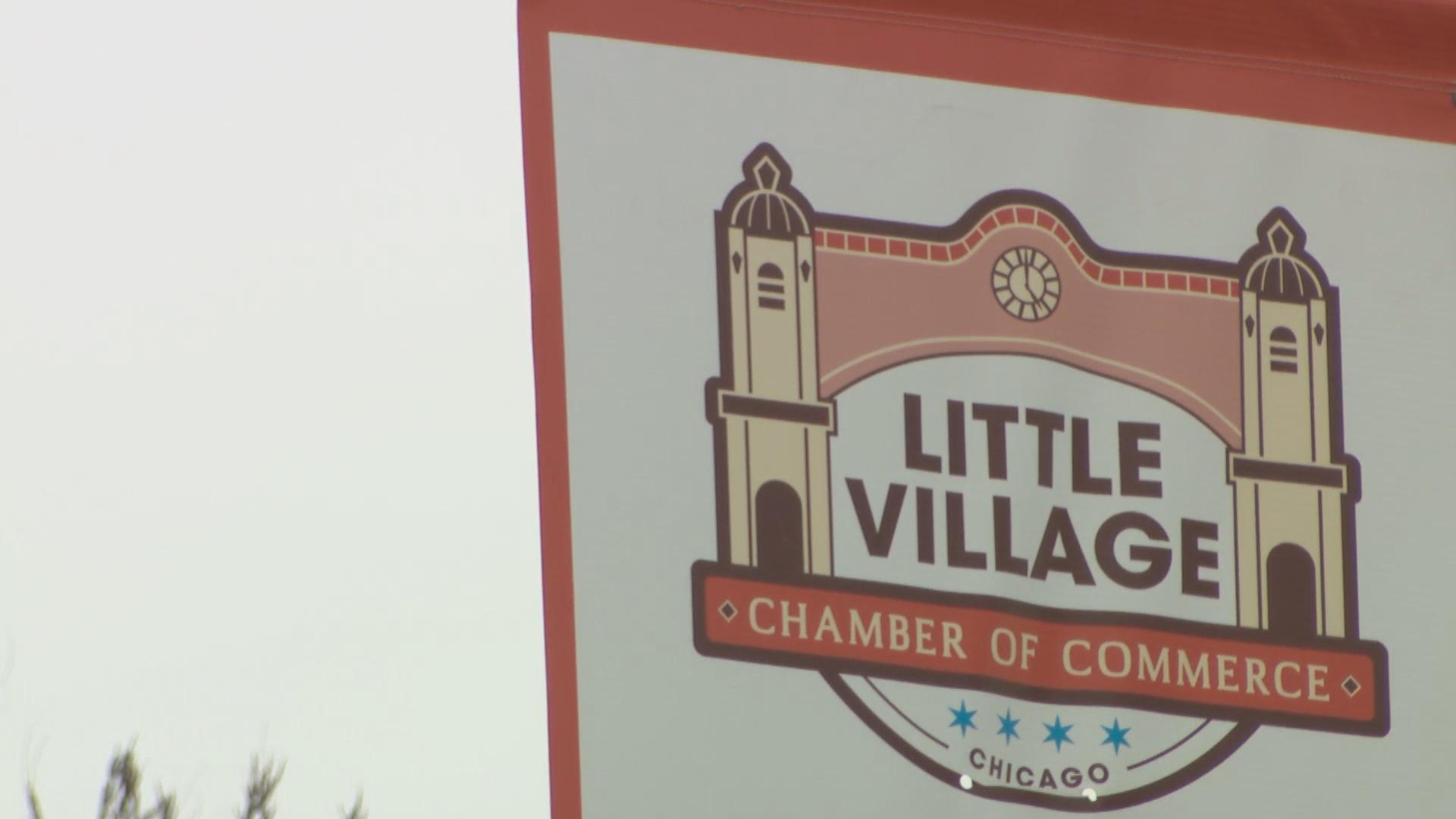 (WTTW News)
The other concern, especially for undocumented immigrants, is what happens if they develop COVID-19 symptoms? Many are afraid to visit doctors or heath care providers for fear of their immigration status being revealed. Community groups and immigration advocates like Enlace are trying to keep them informed, urging them to go to local clinics or the emergency room, where they can't be denied treatment.
"Where can I go? Who is going to service me?" said Enlace organizer Cesar Nunes. "Families are scared and they don't know where to go and don't know who's going to service them even if you go somewhere."
And because of that uncertainty, the local pharmacy Mexicare has now been thrust to the front lines of the battle over the coronavirus. Because a lot of residents don't want to or can't see a doctor, they're going into the pharmacy to get screened and to get basic information on what to do next.
"It's time to stand up with this community, with anything this community needs," said Mexicare owner Jawad Hamdan. "I think patients need a reliable source of information of what's going on, scientific knowledge to direct them where to go, and people are panicking because they don't know what to do. So we're here with information and to direct people."
Mexciare is just one example of how small businesses in Little Village serve as community anchors. Little Village is the nexus for Mexican Americans all over the region, who come to shop for quinceanera dresses and visit local restaurants like Nueva Leon. 
Restaurant owner Laura Gutierez Ramos is part of three generations of Nuevo Leon ownership. She says business has been drastically reduced with delivery-only service. She's had to lay off staff, but has promised free groceries to all her employees from a market her family also owns.
"I have people doing shifts, alternating and whoever's not working, we're giving groceries: $50 for single men, $100 for families," Gutierrez-Ramos said. "That's all there's left to do, is stick together."
Follow Paris Schutz on Twitter: @paschutz
---
Community Reporting Series
"Chicago Tonight" is expanding its community reporting. We're hitting the streets to speak with your neighbors, local businesses, agencies and leaders about COVID-19, the economy, racial justice, education and more. See where we've been and what we've learned by using the map below. Or select a community using the drop-down menu. Points in red represent our series COVID-19 Across Chicago; blue marks our series "Chicago Tonight" in Your Neighborhood.