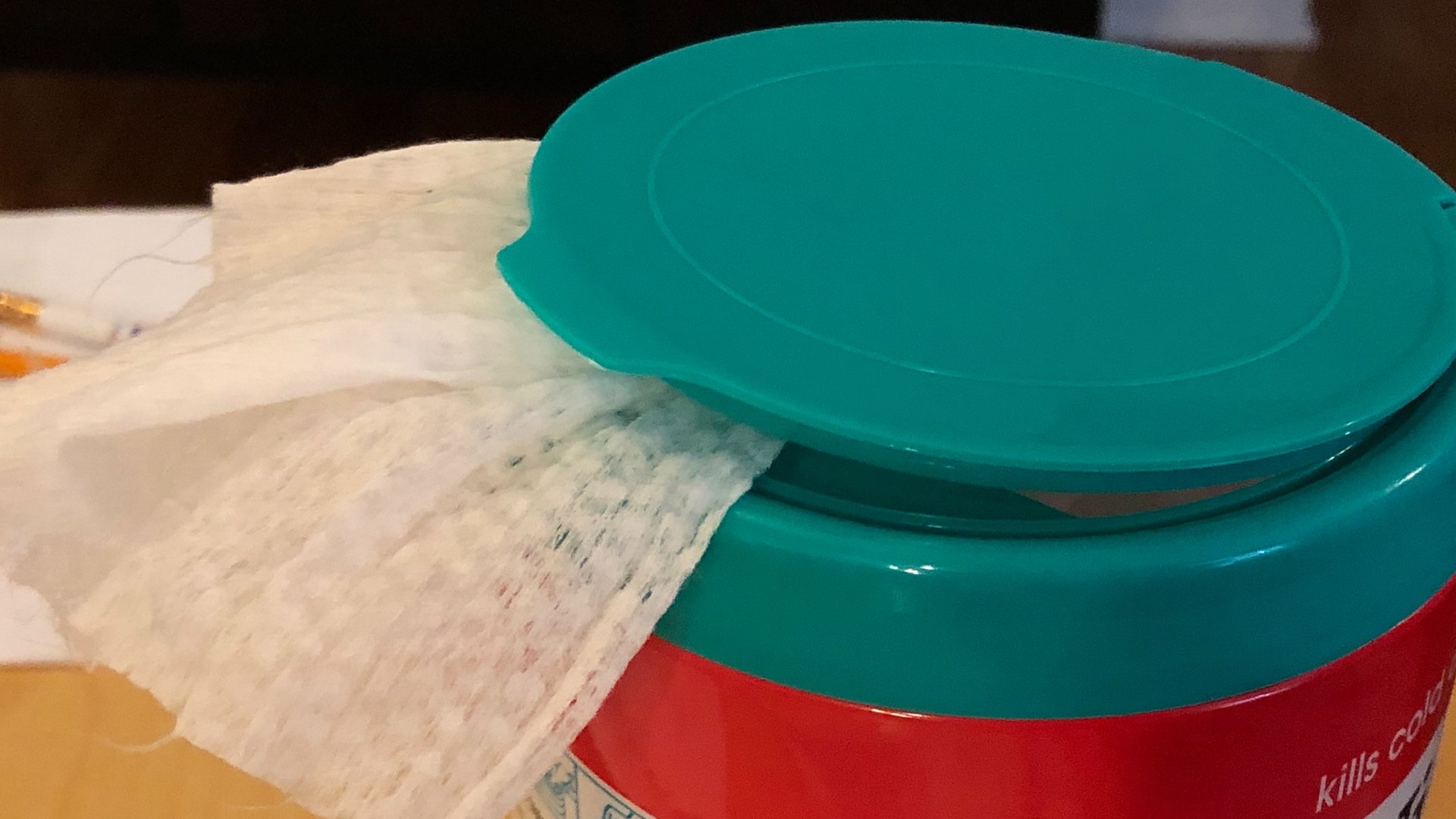 Keep wipes out of Chicago's sewer system. (Patty Wetli / WTTW)
We've become a city of clean freaks, sanitizing every surface in sight to eradicate any possible trace of the coronavirus.
All those disinfectant wipes have to go somewhere, and that place is the garbage, not down the toilet.
At its water reclamation plants, the Metropolitan Water Reclamation District of Greater Chicago (MWRD) has seen a rise in the number of wipes stuck to the screens that filter out debris during the first steps of the wastewater treatment process, according to a statement issued by the agency.
Even wipes labeled as "flushable" can clog pipes and interrupt or damage equipment, resulting in potential sewer overflows and backups, the MWRD warned. The same holds true for paper towels.
"Toilet paper is the only item we should be flushing down a toilet," said Commissioner Kari Steele, president of the MWRD. "Wipes are helpful at a time we need to clean, but these are not flushable or biodegradable. Everything else should be deposited in the trash can, recycled, or composted."