Along a 2-mile stretch of Devon Avenue in Chicago's West Ridge community, you'll find one of the most diverse neighborhoods in the country, one that's long been home to Indians, Pakistanis, Syrians and orthodox jews. 
The street is dominated by small business like restaurants, markets and bakeries. Most have closed due to the city's preventive measures to curb the spread of the coronavirus, but one that's deemed essential has remained open. All American Medical Supply usually sells items like canes, walkers and rehabilitations devices. The store's owner, Dr. Nikki Patel, says she has frantically ordered, stocked and restocked dozens of ventilators and tens of thousands of masks, the last of which left her shelves Monday, and, because of the demand for masks across the country, won't be restocked, which is bad news for the vulnerable population that she serves.
"Nursing homes have come in, parents of social workers come in because their facilities didn't have cleaning supplies," Patel said. "We limited our mask supplies to one box per customer. We service a very non-affluent population, they work downtown, they're exposed to the virus, they come home to their immigrant family, they have an elderly person in the home and they don't have masks."
Patel says that her regular business has just about ceased. Patients are staying home and canceling doctor's appointments, which means they aren't buying medical supplies or filling prescriptions. She's already sent employees home and is worried her business will take a big hit.
"I have bills to pay, and with seniors staying home, you're not going to the hospital for your scheduled surgery, you're not going to the doctor for regular maintenance, and you're not coming here to get supplies. I'm seriously going to feel that in the next 60 to 90 days," Patel said.
Her concerns are echoed among small business owners all over the city. The mayor along with City Treasurer Melissa Conyears-Ervin have announced a $100 million small business loan fund, available to business that employ fewer than 50 people and have lost at least 25% of their income due to the coronavirus. Conyears-Ervin says the city and loan underwriters are still working out the terms, but they expect to offer the loans at 0% interest for the first six months.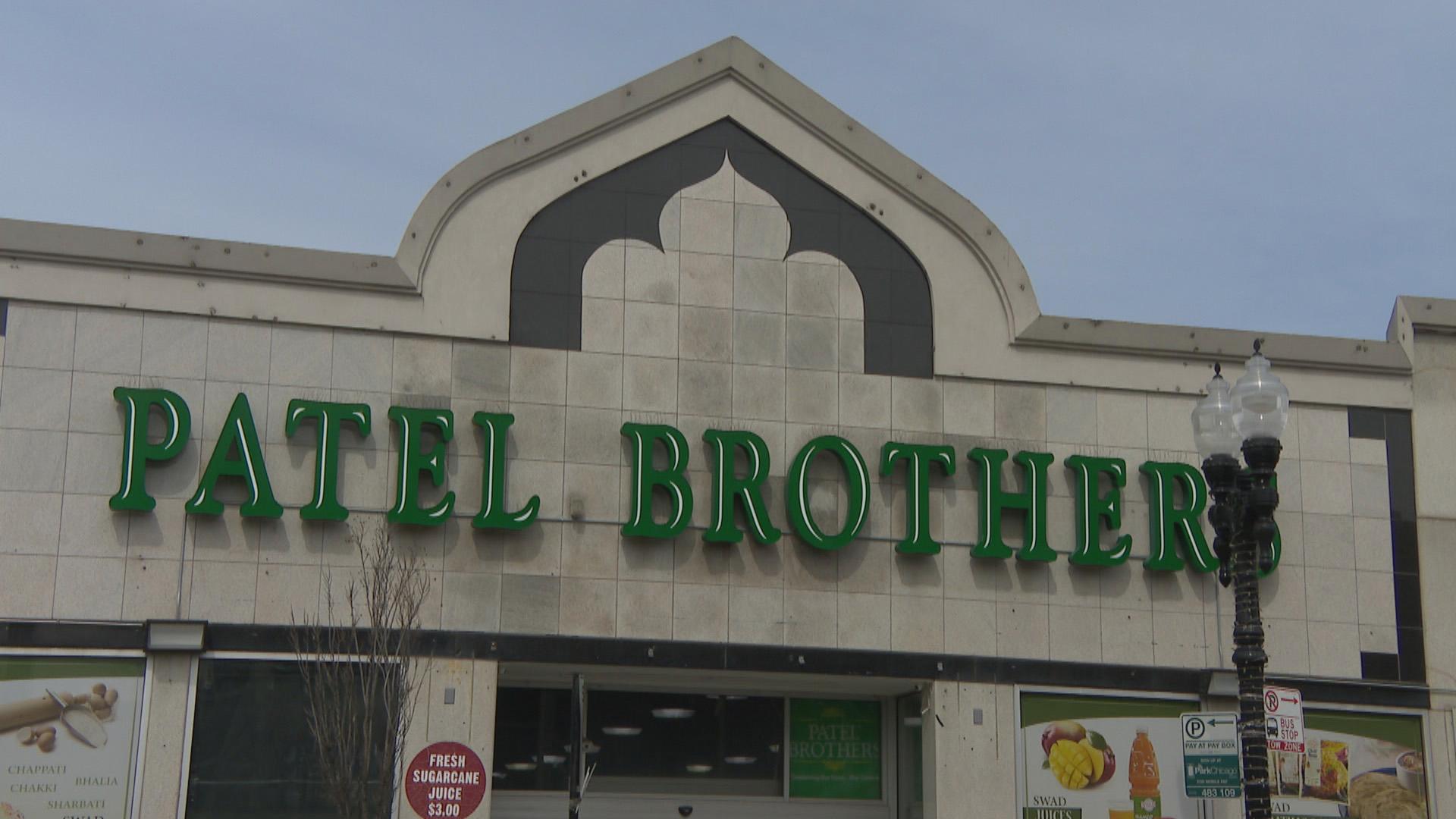 (WTTW News)
"A lot of times these businesses aren't eligible for normal bank loans, and they might seek out more expensive lending products," Conyears-Ervin said. "We are aiming to take care of them."
The stipulation is that 50% of the money has to go toward payroll for employees. 
Irv Loundy is president of the West Ridge Chamber of Commerce, and a loan officer at Devon Community Bank, which lends to a lot of businesses in the area. He says the bank has been open to changing the terms of some of its loans due to economic hardships.
"It's on a case-by-case basis," Loundy said. "We might offer some folks interest only, instead of interest and principal, for a certain period of time until this smooths over."
The area's international markets and grocery stores have mostly stayed open, but with shorter hours.
Joseph Paul, manager of the Patel Brothers market, says the store saw a rush of customers on Saturday afternoon before the stay-at-home order took effect, but they have only done 50% of their normal revenue since then.
"People are worried, people are fearful, some of our employees are not coming for work because of this flu," Paul said.
The West Ridge Chamber of Commerce plans to meet Wednesday night with the area's business owners to discuss solutions for the community.
Follow Paris Schutz on Twitter: @paschutz
---
Community Reporting Series
"Chicago Tonight" is expanding its community reporting. We're hitting the streets to speak with your neighbors, local businesses, agencies and leaders about COVID-19, the economy, racial justice, education and more. See where we've been and what we've learned by using the map below. Or select a community using the drop-down menu. Points in red represent our series COVID-19 Across Chicago; blue marks our series "Chicago Tonight" in Your Neighborhood.