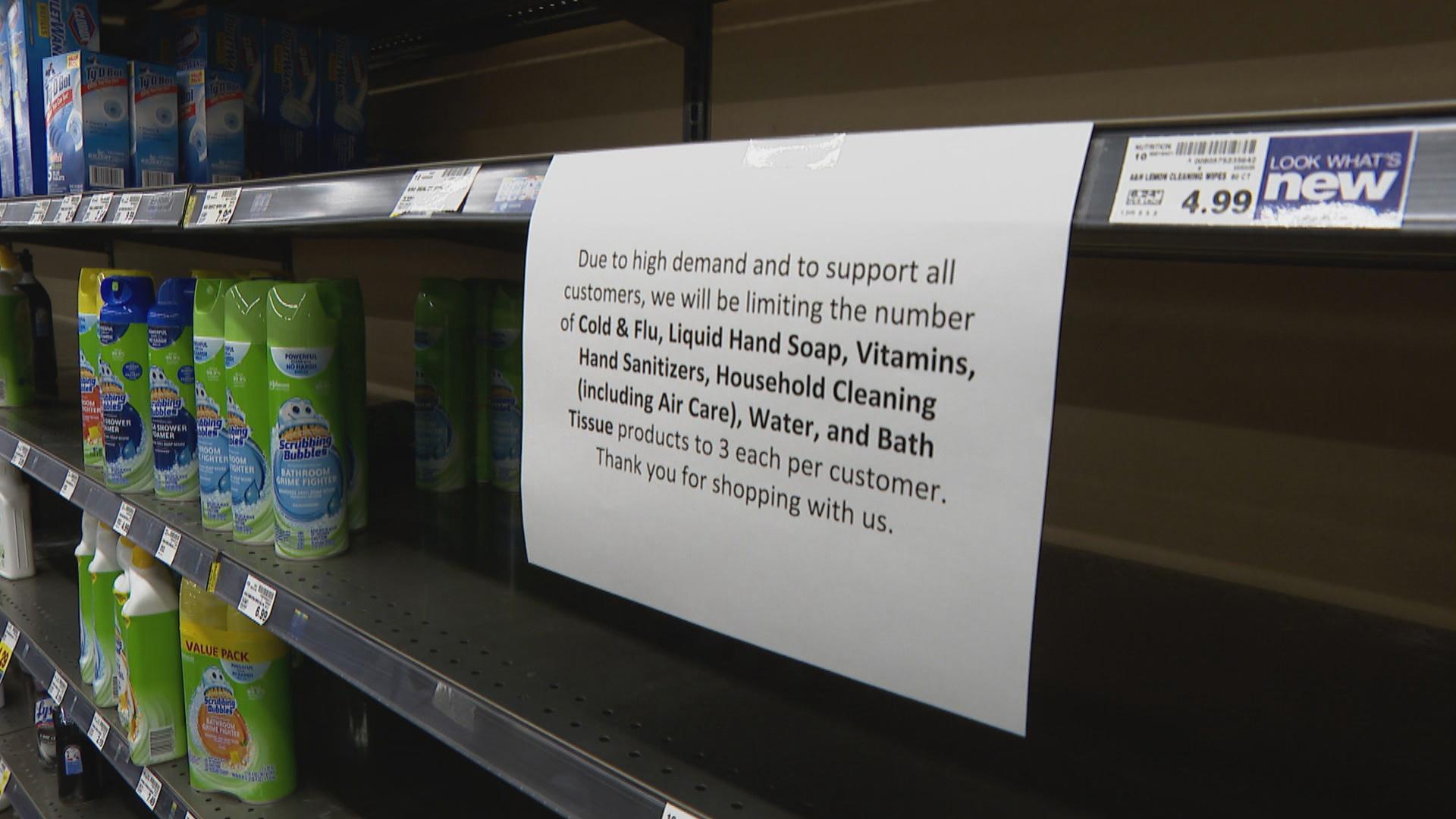 (WTTW News)
The new coronavirus is presenting what could be the biggest challenge to the American economy since the Great Depression of the 1930s, and Congress is now urgently trying put together a relief package to keep U.S. households afloat.
The stock market has fallen faster than ever before and has already erased all the gains made since President Donald Trump was inaugurated, wiping billions of dollars in value off 401(k) retirement plans and the valuations of American companies.
Jobless claims are surging across the country, with some 64,000 Illinoisans making claims in just the first three days of this week, according to the Illinois Department of Employment Security.
Congress is currently working to pass a White House proposal to start sending Americans checks within three weeks.
The relief would only be available to American citizens and would give payments of $1,000 to adults and $500 per child in a household.
"That's a lot of money for hard-working Americans," U.S. Treasury Secretary Steven Mnuchin told Fox Business Network on Thursday.
But while that may be a good start, it's not going to be enough if the pandemic forces disruption that lasts months or even longer.
"It is a good plan," said Phillip Braun, professor of finance at Kellogg School of Management at Northwestern University. "We just have to make sure that the checks are sent to those who are really in need of the money and it's not simply used as a political ploy to boost Trump's chances at the polls in November."
And while a second round of direct payments is already being contemplated, that relief may still fall far short of what is required.
"That's why, to make sure the cost of the government doesn't get way out of control, we have to ensure that the payments are to those who are truly in need and not wage-earners like myself who are continuing to receive a salary," said Braun.
Beyond help for individuals, economic relief packages are also likely to include support for businesses large and small, but it's the latter that are most in need.
"These the ones that truly need a lifeline," said Braun. "We need to ensure small business loans are available to many, many small businesses … so they can continue to operate after this is over."
Mayor Lori Lightfoot announced Thursday the city was creating a Chicago Small Business Resiliency Loan Fund to help small businesses as part of its response to the economic hardship created by the pandemic.
"This fund will start with more than $100 million in targeted, low interest loans to severely impacted small businesses," Lightfoot said.
But for larger corporations and industries that have already benefitted from a huge tax cut passed by the Trump administration in 2017, Braun says help to them should come with strings attached.
The airline industry, which has seen its business decimated, is already reportedly calling for a $50 billion bailout.
"We have to put on very stringent conditions for these bailouts," said Braun. "We need to make sure that these bailouts are loans to these companies and not simply a cash giveaway. And then we need to restrict how corporations use the money – so for example no stock offerings (and) they must continue to employ their workers."
But as more and more workers are furloughed or fired, critical economic activity such as food and power production will have to be maintained. And some companies may have to be directed by the federal government to maintain production of critical supplies. 
"This is why we need the president to sign the War Powers Act," said Braun. "The War Powers Act gives the federal government the ability to tell corporations what to do. That's the best path forward I see."
---