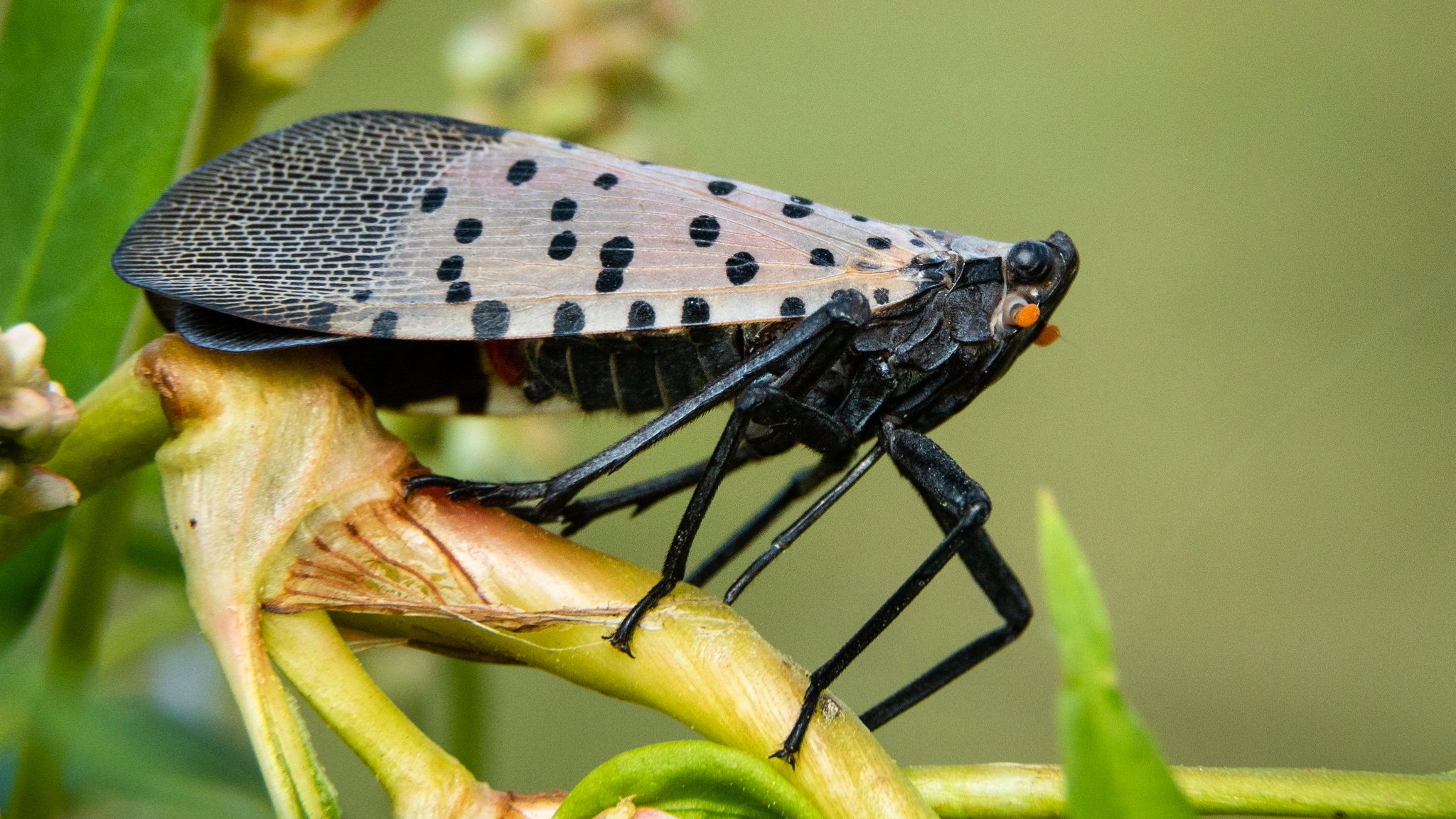 Be on the lookout for the spotted lanternfly, which threatens a host of fruit trees and plants. (Chesapeake Bay Program / Flickr)
Botanists know all about unstoppable global pathogens.
Dutch elm disease, chestnut blight, sudden oak death, Asian long-horned beetle, hemlock woolly adelgid, emerald ash borer — all arrived without warning, preyed on species lacking immune defenses, defied containment efforts and left devastated tree populations in their wake. 
And the next killer is already here.
Tom Tiddens, supervisor of plant health care at the Chicago Botanic Garden, has a watch list of insects and fungi to be on the lookout for as part of Sentinel Plant Network, which links all of the country's botanic gardens.
So what's on his radar at the moment?
Boxwood blight, for starters, which was first confirmed in Illinois in 2016 but hasn't necessarily established itself here yet. The fungal disease causes defoliation and, while it doesn't kill the popular plant, it does weaken it to the point that secondary pathogens can swoop in for the knockout. 
Now it's one thing to ruin people's landscaping, it's another to destroy major agricultural crops.
That's the looming nightmare posed by the spotted lanternfly, a native of China that was first identified in Pennsylvania in 2014 and has since spread to New Jersey, Delaware and Virginia. As insects go, the spotted lanternfly, with its distinctive polka-dotted wings, is an unconventional beauty. Don't be fooled by this looker, though; it's a sap-sucking assassin, with an appetite that threatens grape, hop, apple, pear, cherry, maple and walnut plants and trees. The Washington State Fruit Commission is already running worst-case scenario models.
"Kill it! Squash it, smash it … just get rid of it," is the advice from the Pennsylvania Department of Agriculture.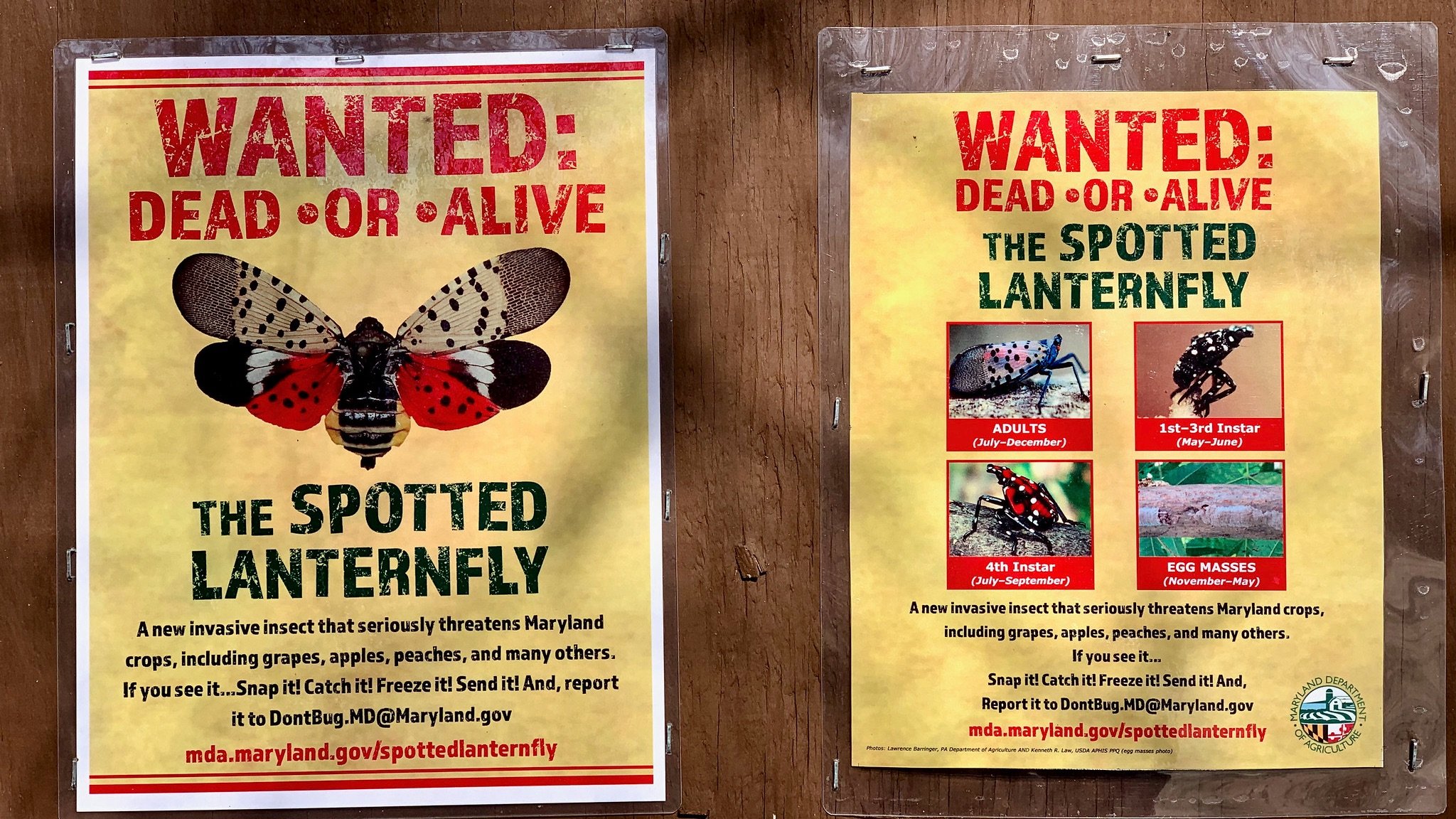 The public has a role to play in spotting emerging plant threats. (F Delventhal / Flickr)
While some blights originate in nurseries, most pests enter the U.S. as stowaways, hiding out in shipping crates. It's an issue compounded by increased globalization.
"The world has become very small," Tiddens said.
Part of the solution is to have more eyes on the problem. That's where the average citizen comes into play.
The First Detector program, now 17,000 people strong, is like a boot camp for a volunteer army of plant defenders. Courses, available in person or online, provide training about pests and diseases, describing what to look for and how to report sightings.
Anyone can become a First Detector, said Tiddens.
When it comes to stopping or at least minimizing the next plant-demic, "The important thing is to share knowledge and do what we can upfront," he said.
Contact Patty Wetli: @pattywetli | (773) 509-5623 |  [email protected] 
---