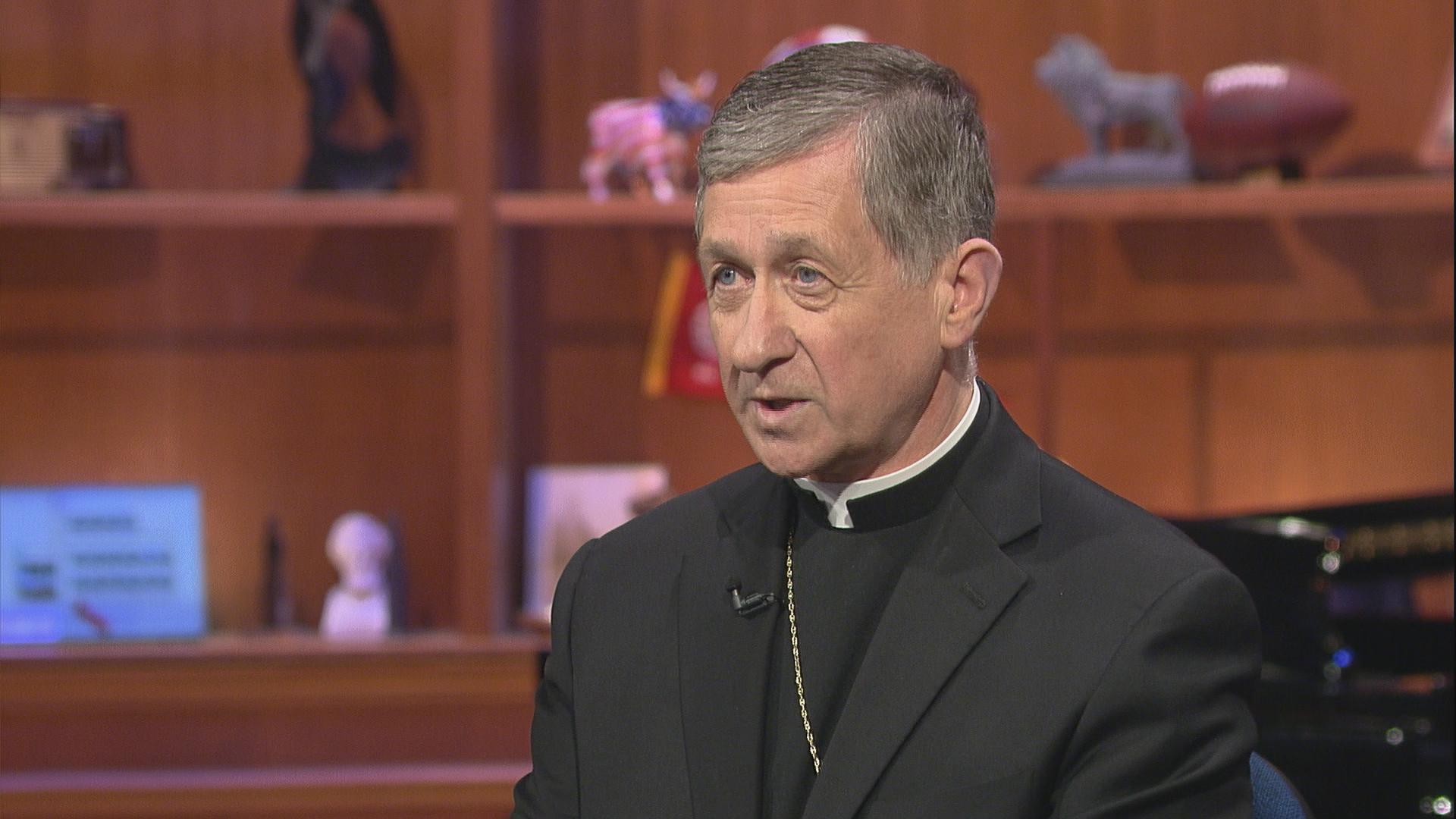 Archbishop Blase Cupich
Mass at all Archdiocese of Chicago churches will be suspended starting Saturday until further notice in an effort to limit the spread of the novel coronavirus.
"This is not a decision I made lightly," Cardinal Blase J. Cupich said in a statement.
The action comes following a recommendation announced Thursday by city and state officials to cancel events with crowds of 250 people or more. In Illinois, 32 people, including two youth, have tested positive for COVID-19, officials said Thursday.
Mosques across the Chicagoland area, including the Muslim Community Center and its sister location the Muslim Educational Center, are canceling Jummah Prayers starting Friday until further notice because of COVID-19. With large gatherings expected for services, MCC said it couldn't "in good conscious" continue services.
"Since we do not know the nature of this virus, how fast, how quickly it is spreading and how long the latency period is, we could not allow these two buildings be at high risk where 500 to 1,000 people that are not your regular attendees gather in close proximity," reads a statement on MCC's website. Muslims were encouraged to attend smaller masajids if possible or organize a smaller Jummah prayer in someone's home, according to the statement. 
The following mosques will also be closed for Friday services: MECCA Center in Willowbrook, Islamic Foundation Society, Islamic Center of North America, Islamic Center of Naperville and Islamic Foundation Society.
On Friday, the archdiocese also announced all of its schools in Cook and Lake counties will temporarily close starting Monday. Students will be expected to continue academic work through electronic learning or alternative learning, according to the statement.
At a news conference Friday morning, Mayor Lori Lightfoot said she was aware of the archdiocese's decision to close schools and that Chicago Public Schools would remain open at this time. "If we get to a point that it's prudent to close schools, we're going to do that in a way that mitigates and minimizes burden on households," she said, adding children's health and well-being are a top priority.
Though mass will be suspended, weddings and funerals scheduled for Saturday may proceed as long as fewer than 250 people attend, according to the archdiocese.
"The Eucharist is the source and summit of our life as Catholics. And our schools and agencies provide essential services to many thousands across Cook and Lake Counties," he said. "But, in consultation with leaders from across the archdiocese, for the sake of the safety of our students, parishioners, and all the women and men who serve the people of the archdiocese, it is clear that we must take the better part of caution in order to slow the spread of this pandemic."
The archdiocese said churches should remain open for private prayer during a timeframe "best determined by each pastor," according to the statement. The archdiocese urged parishioners to watch televised and online masses "to remain connected in some way to the Sacrifice of the mass during this difficult time." Churches that are able to broadcast their own masses should do so, the archdiocese said.
Starting Monday, pastoral center and school staff will begin working from home. Staffing at parishes will be determined at the discretion of its pastor, according to the statement, which said all employees will continue to be paid during this time.
The archdiocese also prohibited all work-related travel until further notice.
Archdiocese agencies that serve the poor and vulnerable will be making their own announcements about continuing operations, according to the statement.
Contact Kristen Thometz: @kristenthometz | (773) 509-5452 |  [email protected]
---