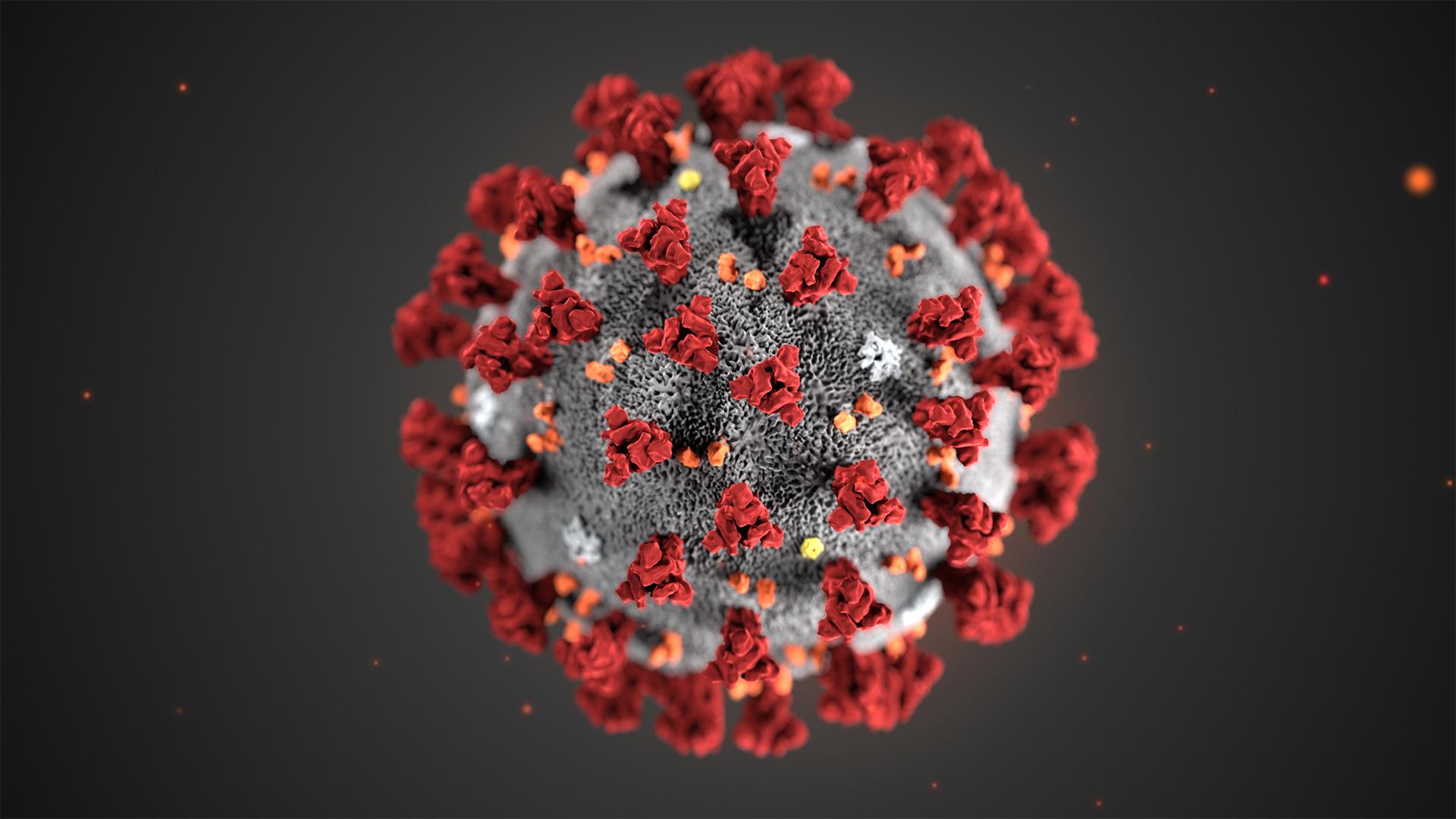 This illustration provided by the Centers for Disease Control and Prevention in January 2020 shows the 2019 Novel Coronavirus (2019-nCoV).
A Chicago woman in her 50s who works at Chicago Public Schools in the city's Portage Park neighborhood has tested positive for COVID-19. Late Friday afternoon, the school district announced it would close Vaughn Occupational High School next week "out of an abundance of caution."
City and state health officials say the woman is currently hospitalized and in stable condition, and that the school district and Chicago Department of Public Health are reaching out to students and their families at the school.
"We know this has the potential to raise a lot of concern and I want to reassure folks that we want to have conversations with them on an individual basis," CDPH Commissioner Dr. Allison Arwady told reporters during a Friday evening press conference.
Mayor Lori Lightfoot, who was also in attendance Friday, said they are asking those students and their families to stay home next week, unless they need to seek medical attention.
Officials say the woman was aboard the Grand Princess cruise ship, currently quarantined off the coast of California. She left the ship in San Francisco on Feb. 21 and returned to Chicago on Feb. 24.
She returned to work a day later, on Feb. 25, but once she began exhibiting symptoms she stayed home. Her last day of work was Monday.
"Where we consider limiting exposure is from the last days of exposure, the last day that this teacher was at work was on March 2. At the moment, that is the only case that we have," Arwady said. "If we do not identify any additional cases, two weeks from that would be March 16, which means closing school next week. If we identify additional cases, of course, we would adjust that as needed, but that is using the most up-to-date science and the current recommendations."
CPS CEO Janice Jackson described Vaughn Occupational High School as a small specialty high school for students with disabilities. As a special education classroom assistant, the woman's job would be to assist teachers and students with classroom instruction, but also to help students with getting around the building and with feeding.
"This is a vulnerable population, we do have many students who are medically fragile in the school," Jackson said Friday.
In a statement, the Chicago Teachers Union said it was aware of the case and had been in touch with the district about its plans to temporarily close the school.
"We urge educators, administrators, staff and students in all CPS school communities to continue to stay informed and take precautions regarding cleanliness. We also call on the district to rapidly ramp up its efforts to clean and disinfect all schools throughout the city to prevent the spread of the virus," CTU spokesperson Ronnie Reese said in a statement.
Officials at the press conference also took the opportunity to remind the public that the risk to them remains low.
"This is the 6th case in the State of Illinois, and again, while risk is low to public, we are paying very close attention, and making preparations for all eventualities," said Gov. J.B. Pritzker. "But at population of 12.7 million people in state, we're monitoring closely. But six cases is a good number to focus on."
Dr. Ngozi Ezike, director of the Illinois Public Health Department, said the number of people currently awaiting test results fluctuates daily as people fall out of the 14-day exposure window.
"We are in the over 250 range, I can't give you exact number because it's changed from whatever I heard this (Friday) morning," she said. "But we have enough capacity to test anybody that might be associated with this situation."
Local and state public health officials said the test results for the CPS employee must be confirmed by the Centers for Disease Control and Prevention. Until then, the positive test is considered presumptive.
Follow Brandis Friedman on Twitter @BrandisFriedman
---