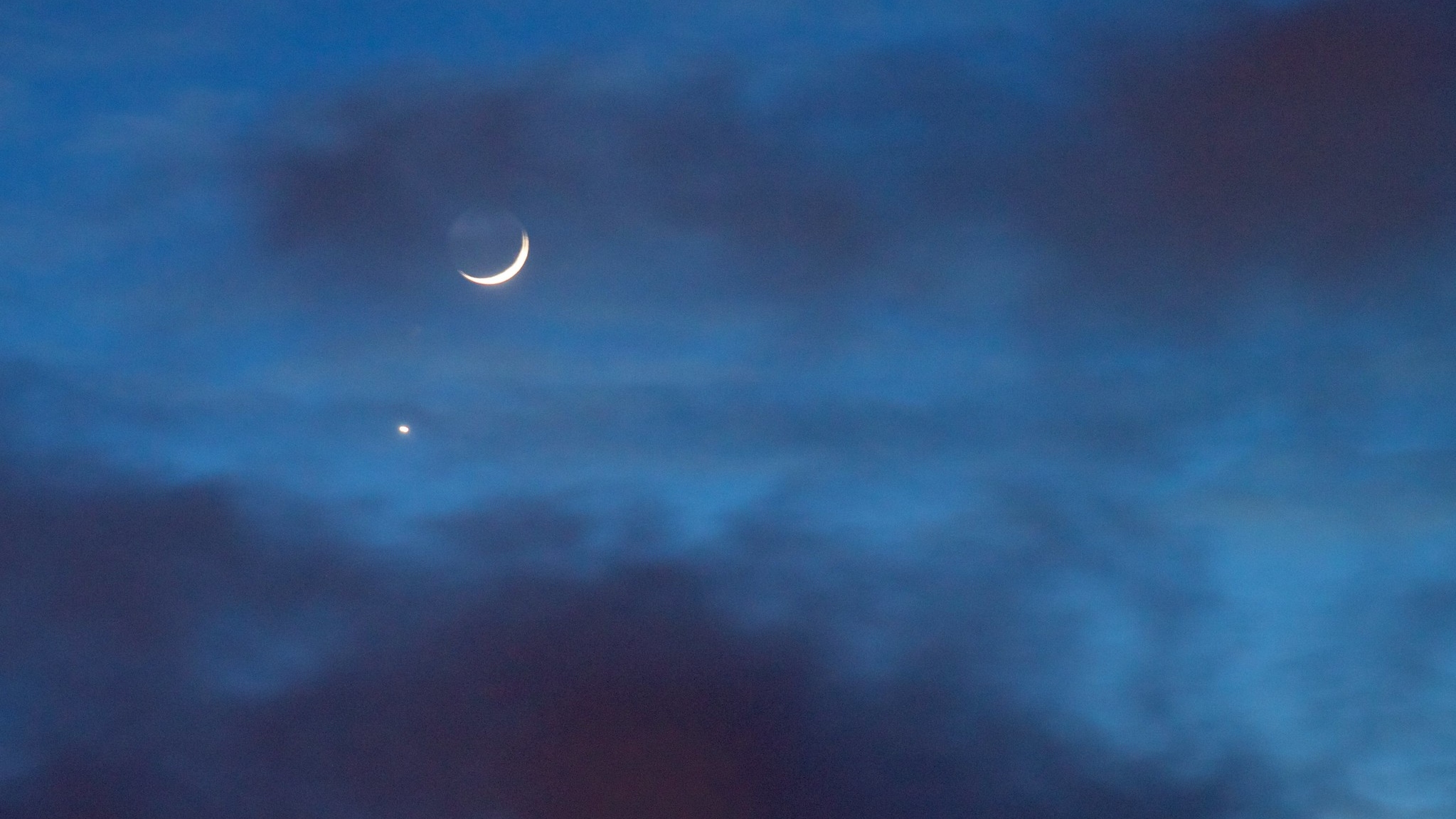 The moon and Venus are in conjunction, as seen in this image from 2015. (Tuchodi / Flickr)
Chicago's night sky is often a crapshoot, but the moon and Venus are putting on a show right now that not even light pollution can dim.
The two celestial bodies are in what's called conjunction, meaning they appear to be passing or meeting, even though they're separated by nearly 100 million miles.
Thursday evening was probably the best time to catch the pairing, but look to the western sky Friday around sunset (roughly 5:30 p.m.) and the young waxing moon and blazing bright planet should still be fairly close. Uranus is also, imperceptibly, hanging out in the neighborhood.
The moon and Venus are the second- and third-brightest objects in the sky, outshone only by the sun. Since the beginning of 2020, Venus has been particularly dazzling, the first "star" to appear at night and remaining visible into the early morning. 
Contact Patty Wetli: @pattywetli | (773) 509-5623 |  [email protected]
---