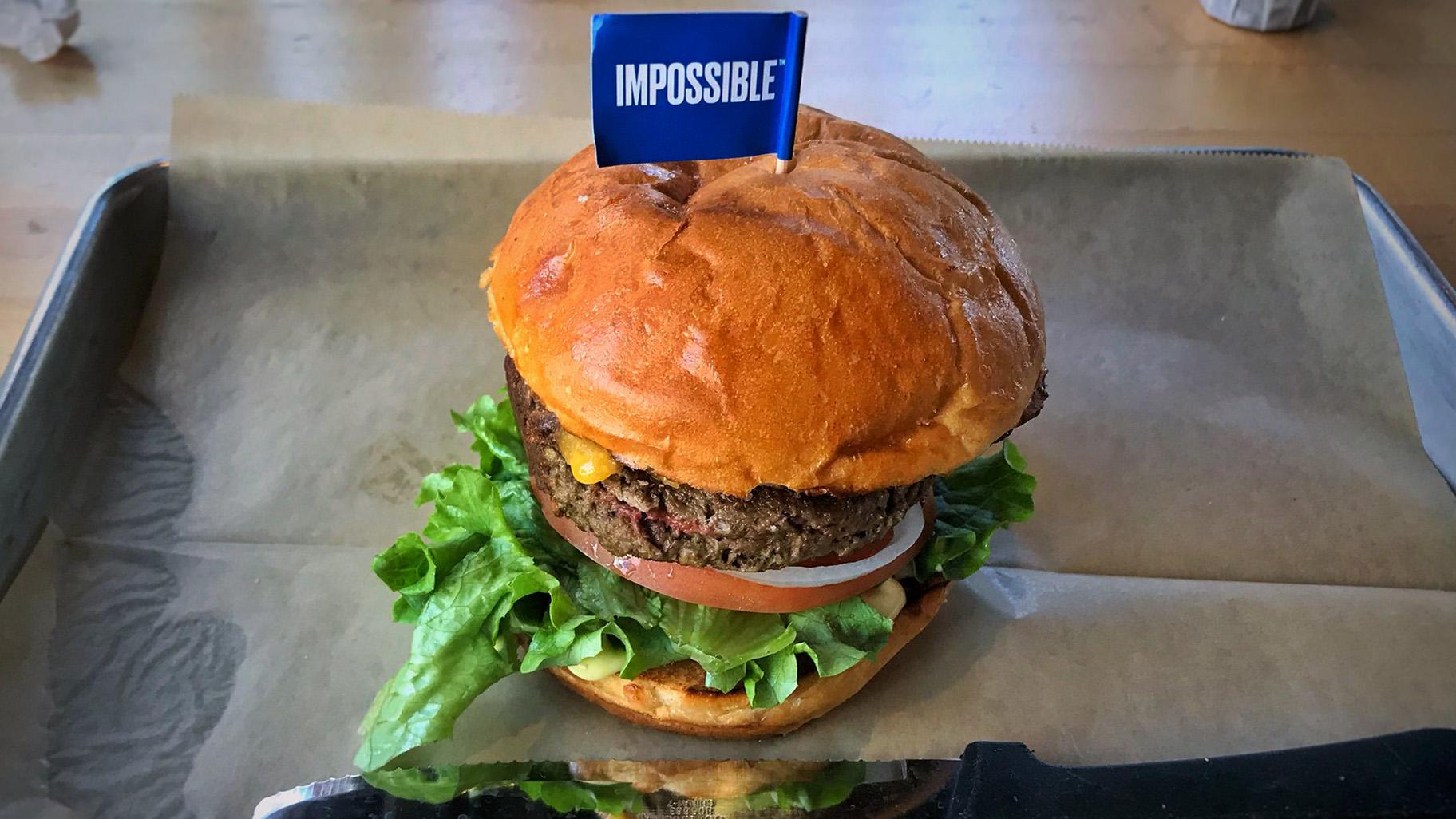 Plant-based "meats" are creating a dilemma for Catholics during Lent. (T.Tseng / Flickr)
Science is forever creating new ethical dilemmas for religious leaders to navigate. 
Here's one we didn't see coming: This week, an official with the Archdiocese of Chicago suggested that chemically engineered, plant-based "meat" is in essence the equivalent of animal-based meat, and therefore doesn't meet the threshold of "meatless" Fridays during Lent. 
"It's a bit deeper than whether it's just a meat product," Todd Williamson, director of the diocese' Office for Divine Worship, told the Chicago Tribune. "I can't have meat on Friday, but I can have something that tastes exactly like a hamburger — everything about it is the same … you're missing the point." In other words, an Impossible or Beyond Burger might conform to the letter of the fasting principle, but doesn't adhere to its spirit.
What about eating plant-based burgers during #Lent2020 ?? https://t.co/dwtEo1YNTL

— The Deacon's Bench (@DeaconGregK) February 27, 2020
---
The comment was recirculated by both traditional and social media outlets, prompting the archdiocese to issue a clarification, stating that plant-based meats were not, in fact, forbidden.
All-you-can-eat Friday fish fries emerged unscathed.   
Contact Patty Wetli: @pattywetli | (773) 509-5623 |  [email protected]
---