The statistics are grim: Twenty-two people were shot, five of them fatally, in Chicago this past weekend.
Last weekend, 11 children were among the 26 people shot, three of them fatally. So far this year, 60 people have been fatally shot. 
And February is not yet over.
Many factors are being attributing for the spike in gun violence, including unseasonably warm weather and an uptick in gang turf wars.
"There's several factors that are playing into what we're seeing right now and our goal is to provide the right intervention," said Norman Kerr, director of violence prevention for the city of Chicago. "So having conversations with community partners who are implementing programs, those partners having stronger conversations with law enforcement around coordination to prevent incidents of retaliation of previous incidents. So that's the approach that we've been trying to employ."
Recently, a coalition of anti-violence organizations banded together with the goal of reducing the city's gun violence epidemic by 20% in 2020. That would bring the number of homicides below 400 for the first time since 1965.
"Is it possible? Absolutely. But it's going take several partners from the city level, state level down to the ground, down to our outreach workers, down to our clinicians, down to our violence interrupters to really work hand in hand in making this possible," said Jacqueline Herrera, Enlace Chicago's director of violence prevention.
A 20% reduction would get Chicago's homicide rate closer to that of Los Angeles and New York City. Currently, figures for Chicago are five times that of New York and three times that of Los Angeles.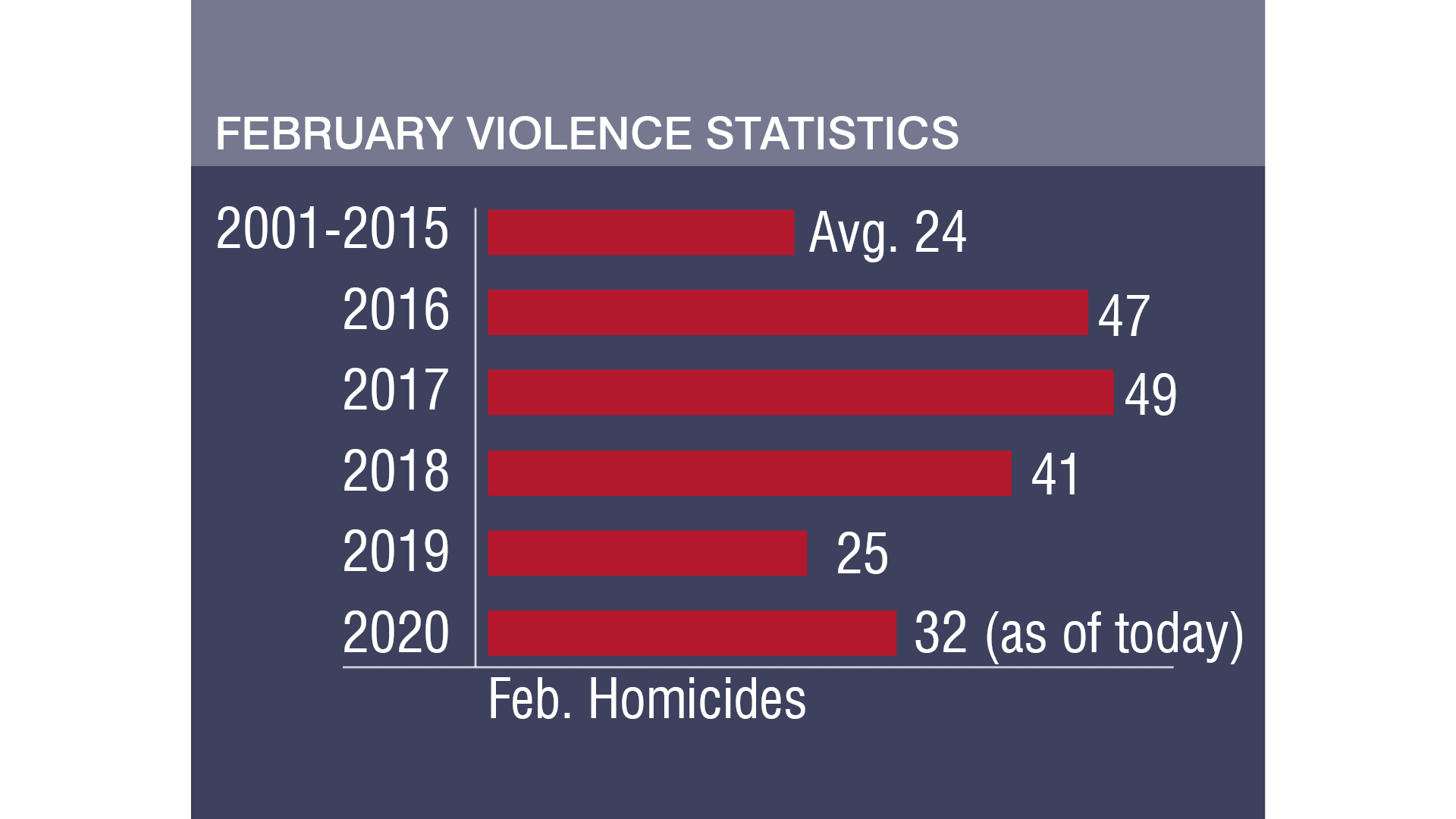 "I never underestimate the power of the collective," said Chasda Martin, director for Heartland Alliance's READI Chicago. "I don't know of another time where you've seen different organizations that are approaching the same social problem come together like the three of us have to try to solve this problem. So I think it's realistic now."
Mayor Lori Lightfoot's Office of Violence Prevention and organizations advocating for more services, such as violence interrupters, job training and mental health services, are looking for more funding to pay for it all.
"One of the problems is definitely funding," said Kerr. "If you look at Chicago compared to other cities that have had success like New York and Los Angeles, for instance, there's more investments in this type of approach. … So we know that we're laying a good base, but we need to build on it over the coming years and we think we'll get there."
"More money is needed, but I think it's about how that money is spent," said Martin. "We're very excited about the evidence-based practices that we're engaged in with READI Chicago. So I don't think it's simply, more money is better, but it's about how that money is strategically use to solve the problem."
---
Free public event
As part of WTTW's Firsthand initiative exploring gun violence in Chicago, we will continue our conversation Tuesday night at the University of Chicago with a free screening and panel discussion of our documentary series "Firsthand: Gun Violence."
---