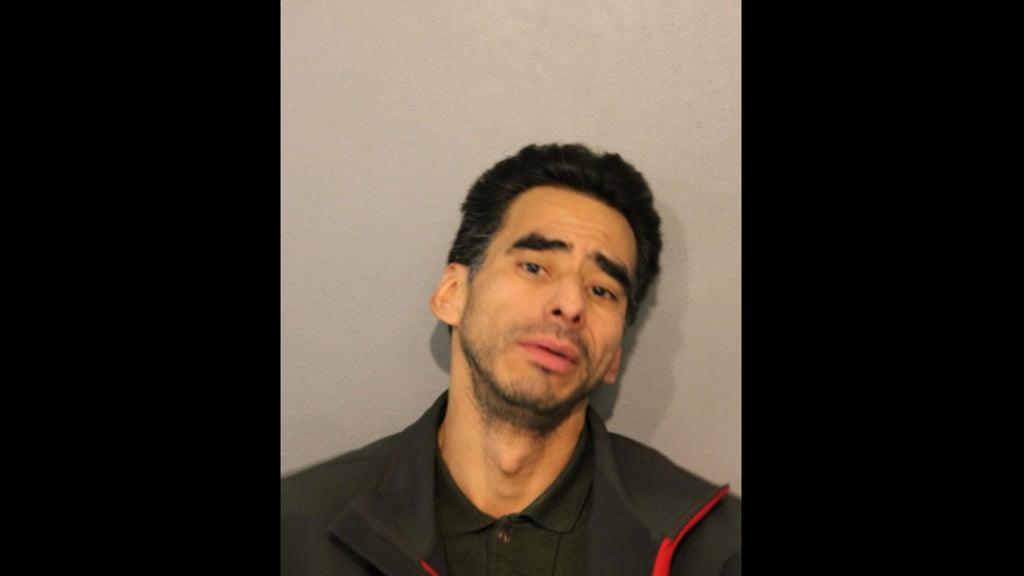 Christopher Puente (Chicago Police Department)
A North Side Chicago man is facing criminal charges after he allegedly sexually assaulted a toddler inside a bathroom stall at a River North restaurant earlier this week.
Christopher Puente, 34, was charged Thursday with one count of predatory criminal sexual assault of a victim younger than 13, and an unrelated misdemeanor charge of criminal trespassing.
According to the Chicago Police Department, Puente was arrested early Wednesday morning after he refused to leave a business in the 500 block of N. Dearborn St. Once in custody, officers recognized that Puente was allegedly the man being sought for an earlier assault on a child.
A man now faces felony charges of Predatory Criminal Sexual Assault. Mr. Puente was picked up on an unrelated trespassing charge. When @ChicagoCAPS18 officers arrived, he was recognized from an earlier description & detectives secured a confession. He faces a judge today. pic.twitter.com/CJPpHlVJ5b

— Anthony Guglielmi (@AJGuglielmi) February 20, 2020
---
According to a bond proffer Cook County prosecutors read in court Thursday, the girl was waiting inside the men's bathroom at the restaurant while her father helped her brother into a stall at around 8 a.m. Monday morning. Puente – who was already in the bathroom in a different stall – allegedly motioned to the girl to come toward him, and after she did, he closed the stall door behind her and locked it.
Puente then pulled down the girl's pants and underwear and sexually assaulted her, the proffer states, and attempted to cover her mouth to muffle her whimpers as she cried out "daddy daddy." Hearing this, the girl's father attempted to open the locked stall, and then pulled his daughter away from Puente from under the stall door, according to the proffer.
The father then took his children back to their mother inside the restaurant. When he returned to the bathroom, the defendant was gone.
The CPD had put out a community alert on Tuesday with surveillance photos of a suspect who was wanted for questioning related to the sexual assault of a 3-year-old girl on Monday morning at the McDonald's restaurant at 600 N. Clark St.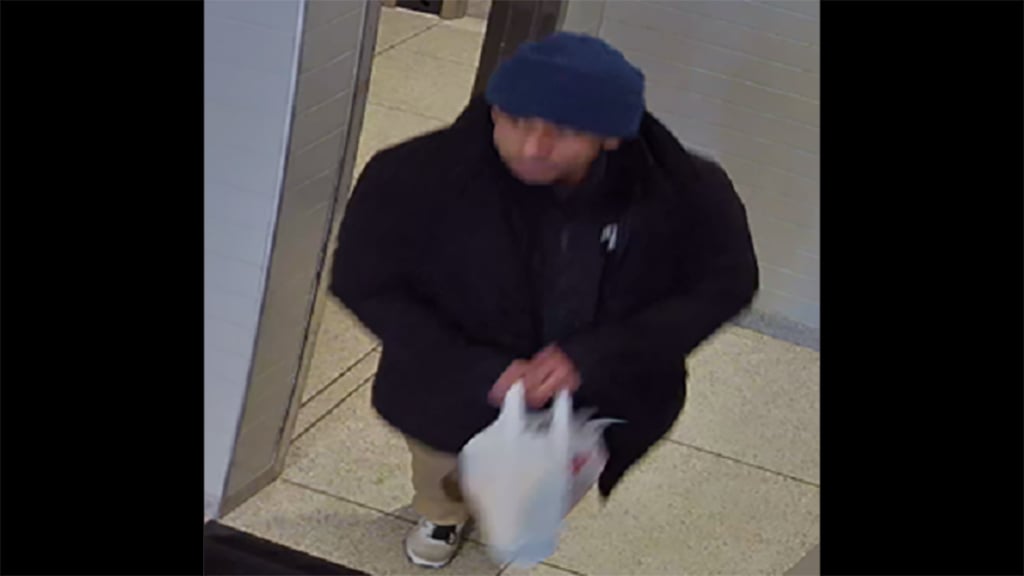 A surveillance photo of a man Chicago police believe sexually assaulted a toddler at a River North restaurant Monday. (Chicago Police Department)
When Puente was found and arrested for allegedly trespassing at a nearby parking garage, he was wearing the same clothes seen in the surveillance photo Chicago police had previously released, prosecutors said.
Puente made "certain admissions" to police through a sign language interpreter, according to prosecutors, stating that the incident was "very wrong and a very bad thing." He added that he "wasn't seeing" and was high during the incident.
Puente appeared in court Thursday afternoon and was denied bond. He is due back in court next month.
Contact Matt Masterson: @ByMattMasterson | [email protected] | (773) 509-5431
---