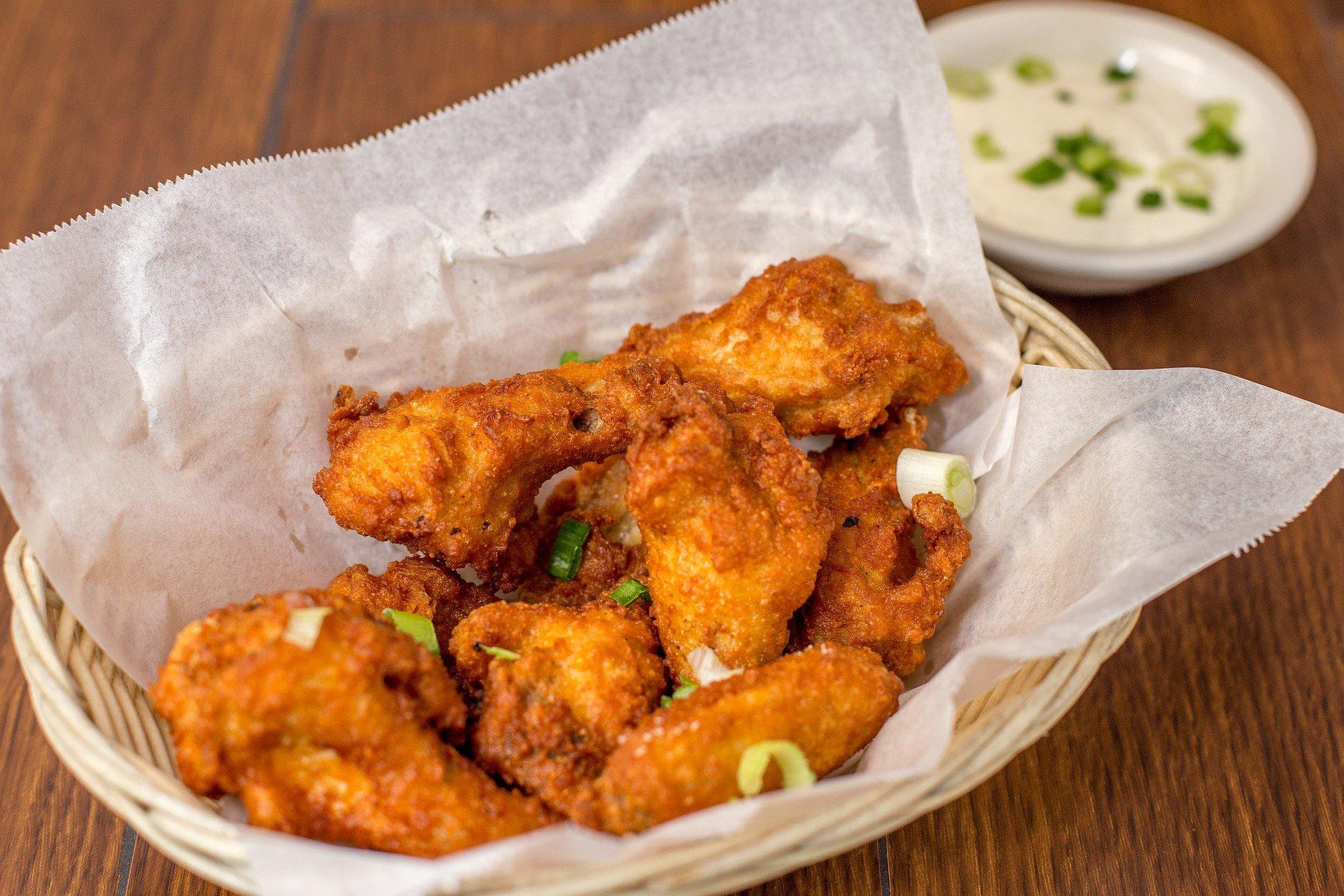 (mrpizzamandc / Pixabay)
The countdown to Super Bowl LIV is on. Kickoff for the highly anticipated matchup between the San Francisco 49ers and Kansas City Chiefs is 5:30 p.m. Sunday.
It's a massive day for sports fans – and also for high-calorie foods.
"Next to Thanksgiving, (Super Bowl Sunday) is the highest calorie consumption day of the year," said Emmaline Rasmussen, a registered dietitian at NorthShore University HealthSystem.
The stats are jaw-dropping. Americans eat an estimated 1.4 billion chicken wings alone during Super Bowl weekend, according to the National Chicken Council. That's enough to circle the Earth three times if the wings were laid end to end, according to the nonprofit trade association.
Poll: Do you avoid high-calorie foods on Super Bowl Sunday?
Pizza is another game-time food favorite. Last year, 12.5 million pizzas were sold on Super Bowl Sunday, according to the American Pizza Community, which expects similar numbers for this year's big game.
With wings, pizza, chips and dips among the most popular eats for the big day, calories can add up quickly. "Every little calorie counts," said Kristin Gustashaw, clinical dietitian at Rush University Medical Center.
But there's no need to punt on your favorite foods, say Rasmussen and Gustashaw. Map out your plan of attack for Super Bowl Sunday using their tips below.
Be strategic about food placement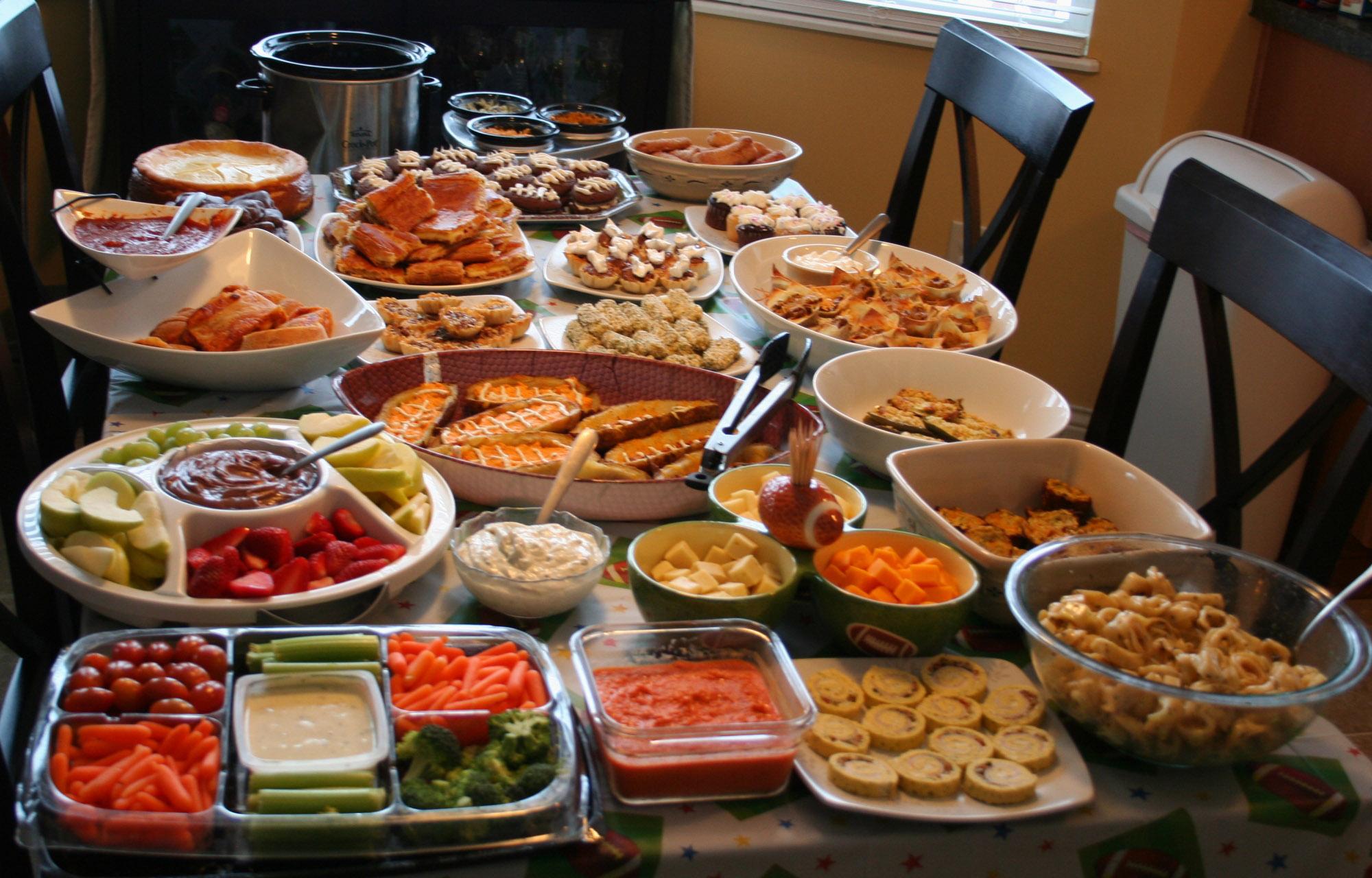 (Switz1873 / Flickr)
Huddling around a smorgasbord of snacks in front of the TV is a recipe for mindless eating, according to Rasmussen. "One of the best things people can do is have the food in a different room from the TV," she said. "If you do that, people will think twice about whether they want more food or not. They might not want to miss the game, commercials or halftime show."
Sneak in substitutions
Instead of removing your favorite game-time dishes, make them healthier. Substitute plain Greek yogurt for sour cream in dips and dishes. Swap out ground beef for ground turkey in chili and go heavy on the vegetables. Not only will the chili be healthier, but odds are no one will notice the difference, says Gustashaw.
Other easy substitutions include replacing corn tortilla chips with whole grain or black bean chips, pairing hummus and guacamole with sliced veggies rather than chips, and opting for grilled or baked chicken wings instead of fried chicken wings.
Of course, some eats are game-day traditions people are willing to sacrifice the calories for, and that's fine, says Gustashaw. She advises eating your favorite Super Bowl foods, not filling up dishes you don't care for.  
Play up fruits and vegetables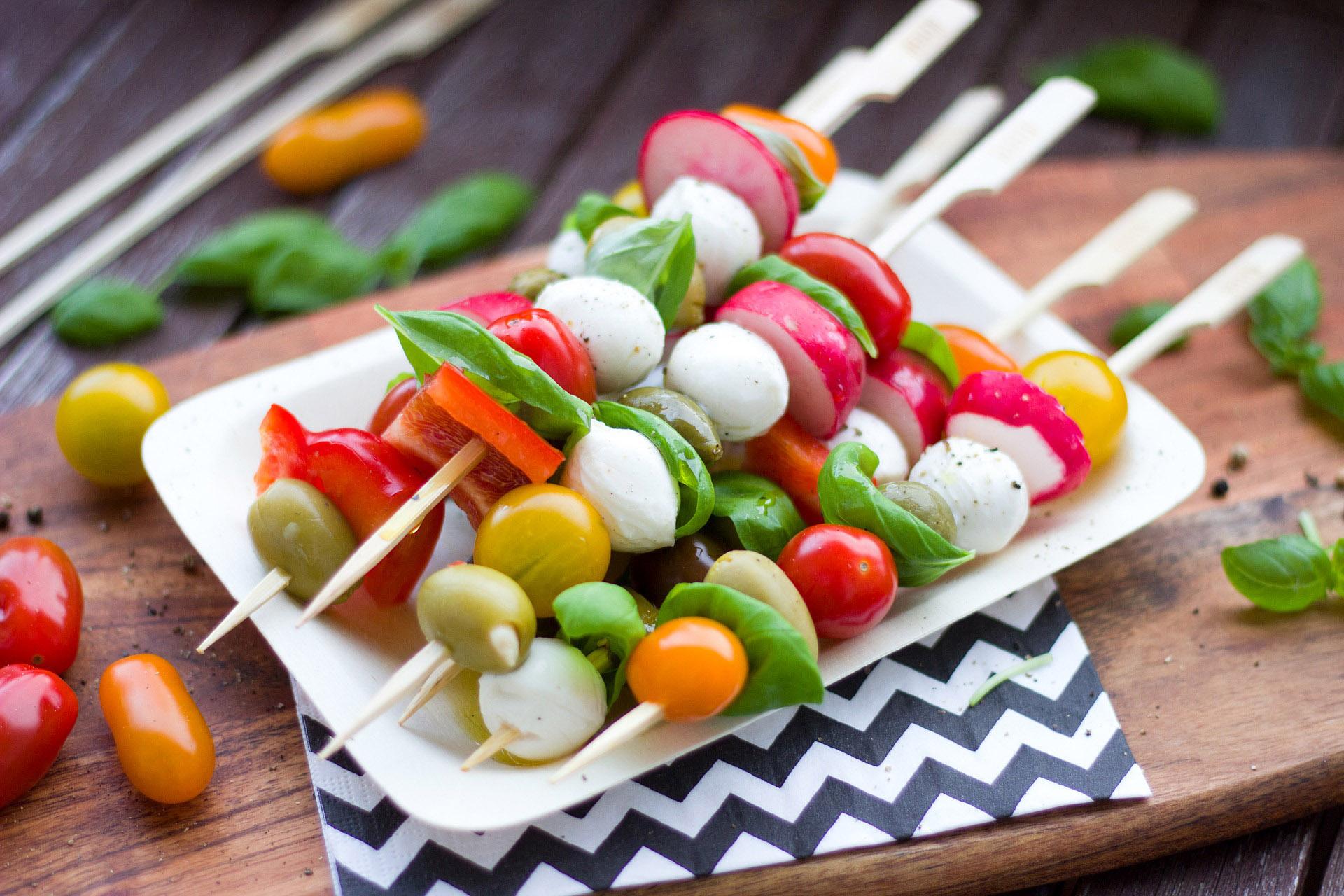 (Bernadette Wurzinger / Pixabay)
Vegetable trays and fruit salads are boring. Make eating produce fun by creating fruit or vegetable skewers or setting up a build-your-own Bloody Mary bar stocked with sliced carrots and celery, alongside cubed cheese and salami. "It guides people to fruits and vegetables," said Gustashaw. "Making a fruit salad on a stick makes it easier for people to grab and eat."
Go easy on the booze
Overconsumption of food tends go hand-in-hand with alcohol consumption, according to Rasmussen. "Alcohol lowers a person's inhibitions and they may make less healthy food choices or overconsume by putting more food on their plate."
Even if you stick to healthier options, calories from alcohol can add up quickly. A single craft beer, for instance, can pack 150-200 calories. "A full day of beers could mean consuming half of your daily calories," said Rasmussen.
If you prefer cocktails to suds, beware of sugar-laden mixers like juice and soda. Instead, try sparkling water with citrus, says Rasmussen. "I do realize not everyone will find that appealing, so you could do a little splash of cranberry juice or pineapple juice with soda water and a spirit."
You can also cut back on calories by alternating alcoholic drinks with water. If you're hosting a party, set up a hydration station, so people can access water easily even if you have a fridge with a water dispenser or have Brita pitcher in the fridge, says Gustashaw. "Some people don't feel comfortable touching other people's refrigerators even on the outside," she said. "Put out clear carafes or water dispensers and throw in some colorful fruits and vegetables to take your water to a new level."
Don't start the party hungry
Set yourself up for success by eating a healthy breakfast rich in fiber and protein, like yogurt and granola or an egg sandwich on whole grain bread. "Start the day off with some exercise," says Gustashaw. "Your body will be burning a little more efficiently for hours after your workout."
Another pro tip: Don't wear stretchy clothing, like sweat pants. "Wear clothes that fit. … They help serve as a physical reminder not to overindulge," she added.
But if you do overeat, don't beat yourself up over it, says Rasmussen. "One day isn't enough to completely derail our health," she said.
Contact Kristen Thometz: @kristenthometz | (773) 509-5452 |  [email protected]
---