Jim Lehrer, co-founder and former anchor of the "PBS NewsHour," died Thursday at the age of 85.
Lehrer's longtime colleague and current "NewsHour" anchor and managing editor Judy Woodruff announced the news in a release, saying Lehrer died peacefully in his sleep at home.
"I'm heartbroken at the loss of someone who was central to my professional life, a mentor to me and someone whose friendship I've cherished for decades," Woodruff said in the release. "I've looked up to him as the standard for fair, probing and thoughtful journalism and I know countless others who feel the same way."
The "NewsHour" began in 1975 as "The Robert MacNeil Report" with MacNeil as anchor and Lehrer as Washington correspondent. The program was soon renamed "The MacNeil/Lehrer Report," and became "The MacNeil/Lehrer NewsHour" in 1983 when the coverage expanded to 60 minutes. MacNeil retired from the program in 1995. Lehrer continued with the show until 2011.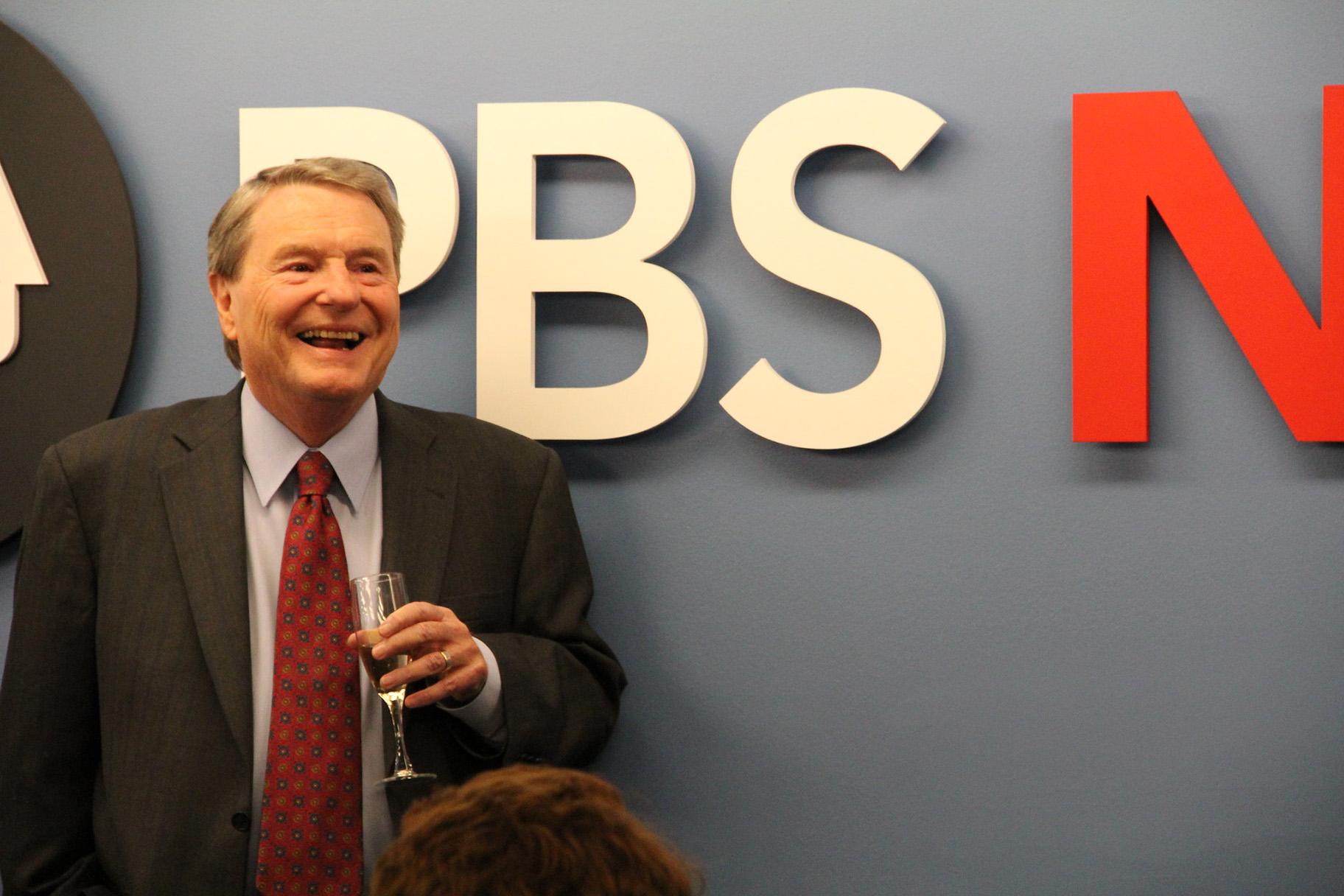 Jim Lehrer's retirement announcement in 2011. (PBS NewsHour / Flickr)
During his long career, Lehrer covered the Kennedy assassination, 9/11, and both the Nixon and Clinton impeachments. Lehrer also interviewed a long roster of world leaders that included Yasser Arafat, Margaret Thatcher, and Afghan President Hamid Karzai.
Lehrer was also noted for moderating 12 presidential debates, most recently in 2012. Speaking to Politico that year, Al Gore's former campaign adviser Chris Lehane compared Lehrer to famed NFL referee Ed Hochuli. "He really is the ultimate referee, the ultimate umpire: someone who is perceived by the public as being genuinely objective."
Lehrer appeared on "Chicago Tonight" several times over the years, including in 2011 to discuss his book "Tension City," and in 2010 to talk about his 20th novel, "Super."
Lehrer is survived by his wife, the writer Kate Lehrer, three daughters, and six grandchildren.
---