High lake levels, fluctuating temperatures and winter storms have battered Chicago's lakefront in recent weeks.
As crews work to protect the shoreline and adjacent land from further damage, residents are worried about losing access to Lake Michigan, and whether a bigger redesign of the lakefront might be necessary.
In Rogers Park on the Far North Side, the lake has been creeping in on three small beaches: Juneway, Rogers and Howard. City crews are at work on an emergency fix, installing boulder revetments – giant rocks designed to prevent further erosion. Some residents along Eastlake Terrace, a three-block pocket east of Sheridan Road, are disappointed that city crews are covering up beaches and parkland.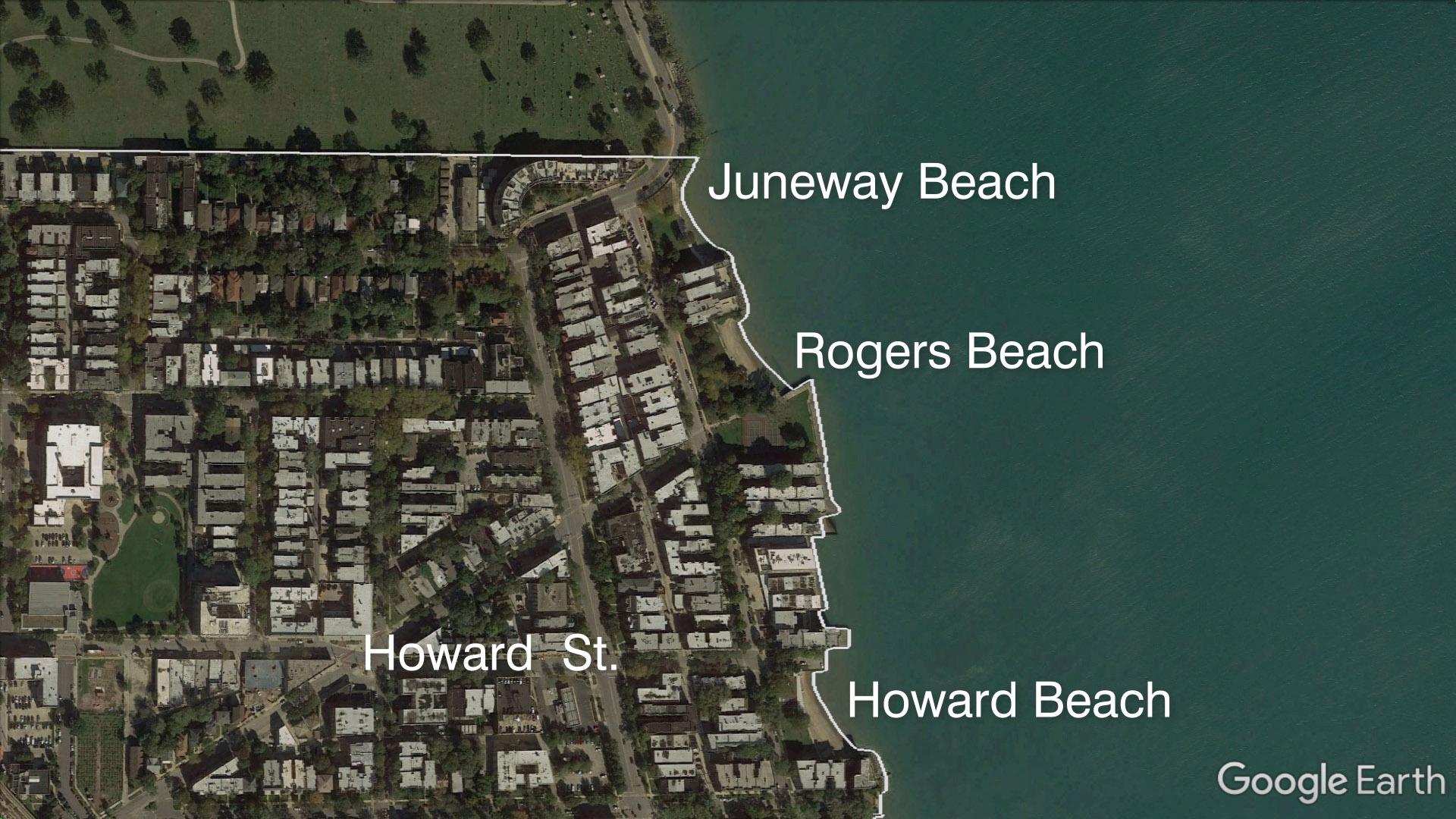 "We wish they would have conserved part of the beach," said Tom Heineman of the Greater Eastlake Terrace Park Advisory Council. "I understand their concerns, but (in) the neighborhood we have thousands of people who use these beaches and that's why they live here, so it's upsetting."
But without drastic measures, local and federal officials warned 49th Ward Ald. Maria Hadden the area was "at risk of losing the parks and possibly the street if it went unchecked and unprotected."
The hope is that come summertime, some of the boulders can be removed.
"But it's not going to be easy to move these rocks," said longtime neighborhood resident Mimi Toney. "You're going to have to get the same kind of equipment back in here to move them just to have a little beach access. We'll just have to wait and see."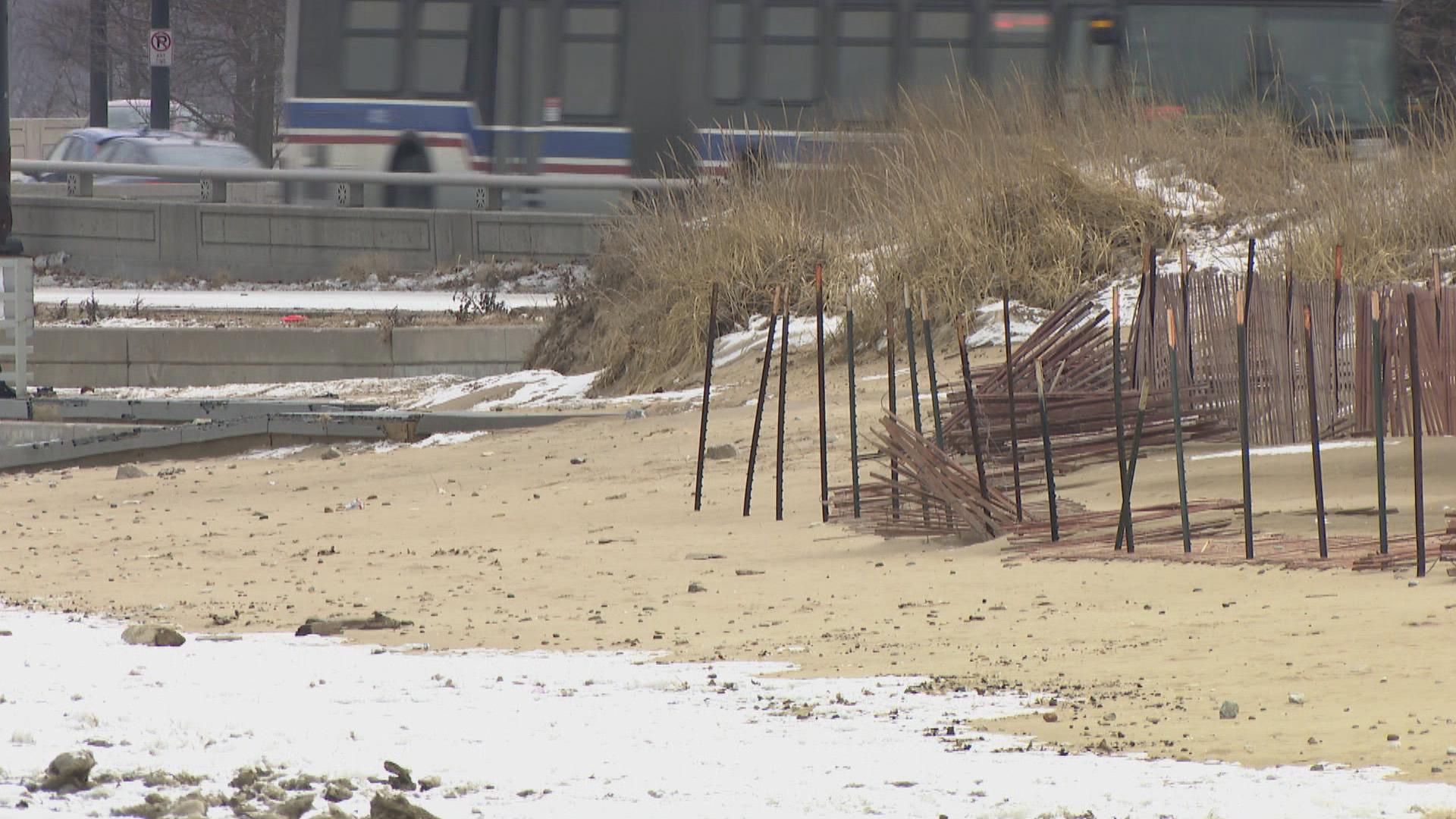 (WTTW News)
While the high lake levels are in part cyclical, climate change is also an important factor to their occurrance, according to UIC ecohydrologist Dr. Kim Van Meter. Another factor: more frequent temperature swings. "We'll get a snow, and then that snow will melt," Van Meter said. "That's what we saw last weekend with a lot of water running into the lake. This really pumps up those lake levels and then makes the storms much more to worry about. You get those waves coming in with the force of a freight train and it can cause significant damage."
Beaches along Chicago's lakefront have taken a beating this month. South Shore residents in buildings on the lake faced huge waves that dumped water into their homes. Stretches of the lakefront battered by high waves have cracked concrete and debris covering trails and parkland.
"A lot of folks contacted us about flooding in their basement, flooding in the front room," said state Rep. Kam Buckner, whose 26th District includes stretches of the lakefront, from the Gold Coast to Oakland. "The water in the lake had escaped the lake and started to make its way through some of our neighborhoods. People are worried. People are upset."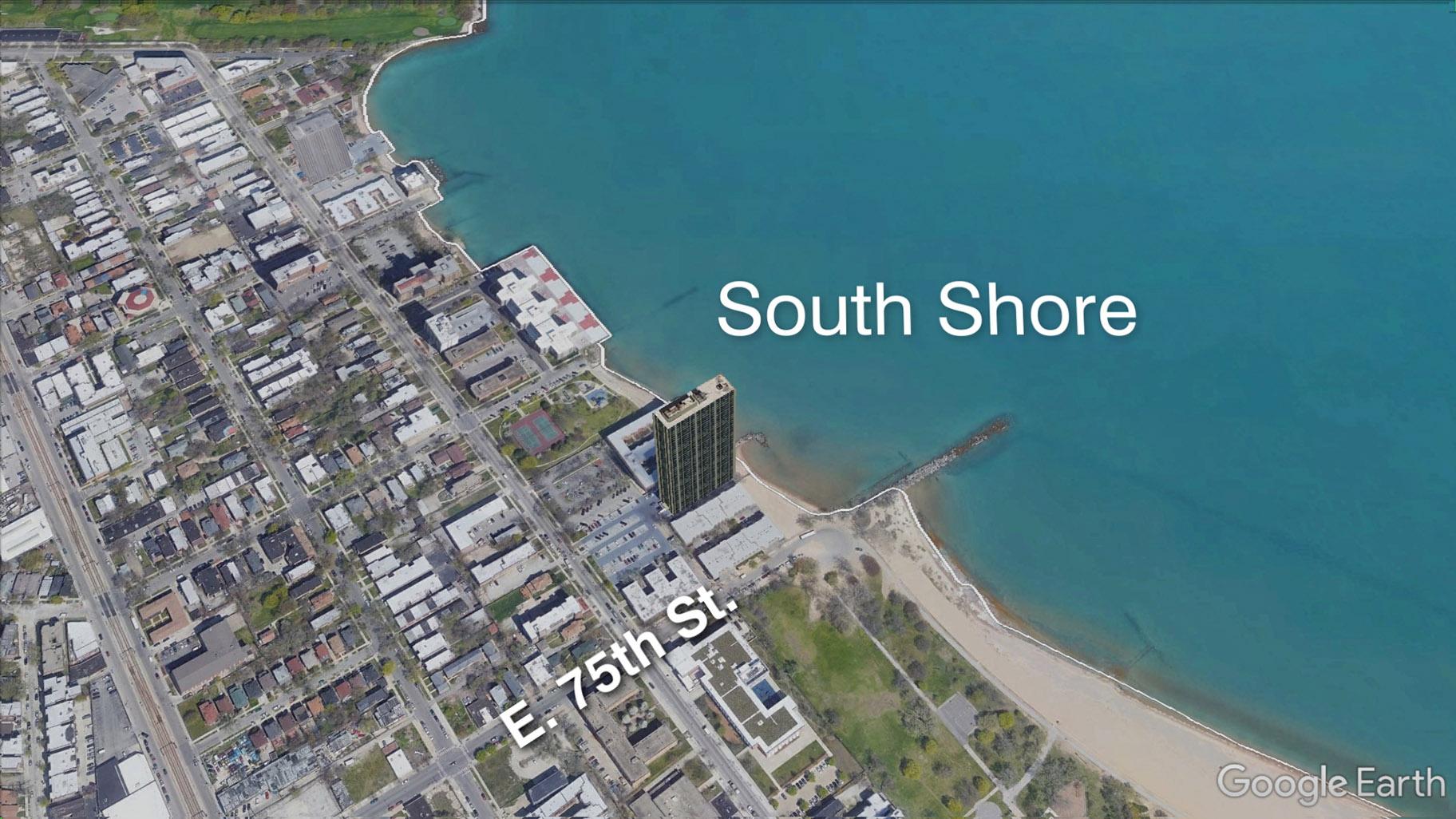 Buckner, who co-founded an erosion task force with 25th District state Rep. Curtis Tarver and 7th Ward Ald. Greg Mitchell, says the city deserves help from Springfield to tackle the problem.
"We just passed a $45 billion capital bill focused on creating a stronger infrastructure around the state, and I can't think of a better project than this," Buckner said. "The folks who live directly on the lake are the ones bearing the brunt of it right now, but if things get worse I think it can affect the entire city."
Hadden has also been hearing plenty from constituents who live along the lakefront: "People worried about their buildings being destabilized, wanting to know what we had to offer as far as helping with emergency planning, worst-case scenario things," the alderwoman said.
Hadden says her office has been working to connect residents with resources, and says the Chicago Department of Transportation is planning outreach to lakefront residents across the city in the coming weeks.
(WTTW News)
While many of the lakefront mitigation efforts are temporary solutions, residents like Tom Heineman hope bigger changes are in the offing – particularly those that stop erosion while preserving access to the water.
"We're hoping in three to five years they really can redesign these beaches to be sustainable," he said.
"(The city) is committed to making sure we come up with the funds and work with the community to come up with sustainable solutions that are going to make this space available to the public again," Hadden said. "It might take some time, with lake levels being what they are and with a lot of unpredictability in the typical cycles we're seeing for weather patterns. We're going to have to be patient."
Whatever the long-term solutions are, lake levels will be top of mind for many in the coming months.
Van Meter says it's difficult to predict whether Lake Michigan will crest as high as it did last year, but that "we certainly are anticipating high lake levels this summer. The city really is going to need to be prepared."
---