When Chicago painter and sculptor Gerald Griffin got an opportunity to move his art gallery from River North to Chatham, he couldn't refuse.
"A lot of people said, 'Why did you move from River North to the South Side of Chicago?'" said the artist and owner of Gerald Griffin Gallery. "I said, 'Why not?' We always – as a collective, as a community – we always feel like we have to go outside our comfort zone to go somewhere else to have nice things. And our idea is we should be able to have that within our own community."
The Gerald Griffin Gallery now sits inside the Bourdeau Griffin Design Center, also home Bourdeau Griffin Interiors and Architectural Supplies, Inc., the showroom of his wife, Frantzie Bourdeau-Griffin.
"This design center is a first for this neighborhood … but probably a first, period, because I don't think there's any interior designer who has her own showroom," Griffin said. "It features an interior design showroom for residential and commercial work, a 50-foot conference room, a banquet area, a fireplace lounge area and a 3,000-foot art gallery which features my work as well as a coterie of emerging artists."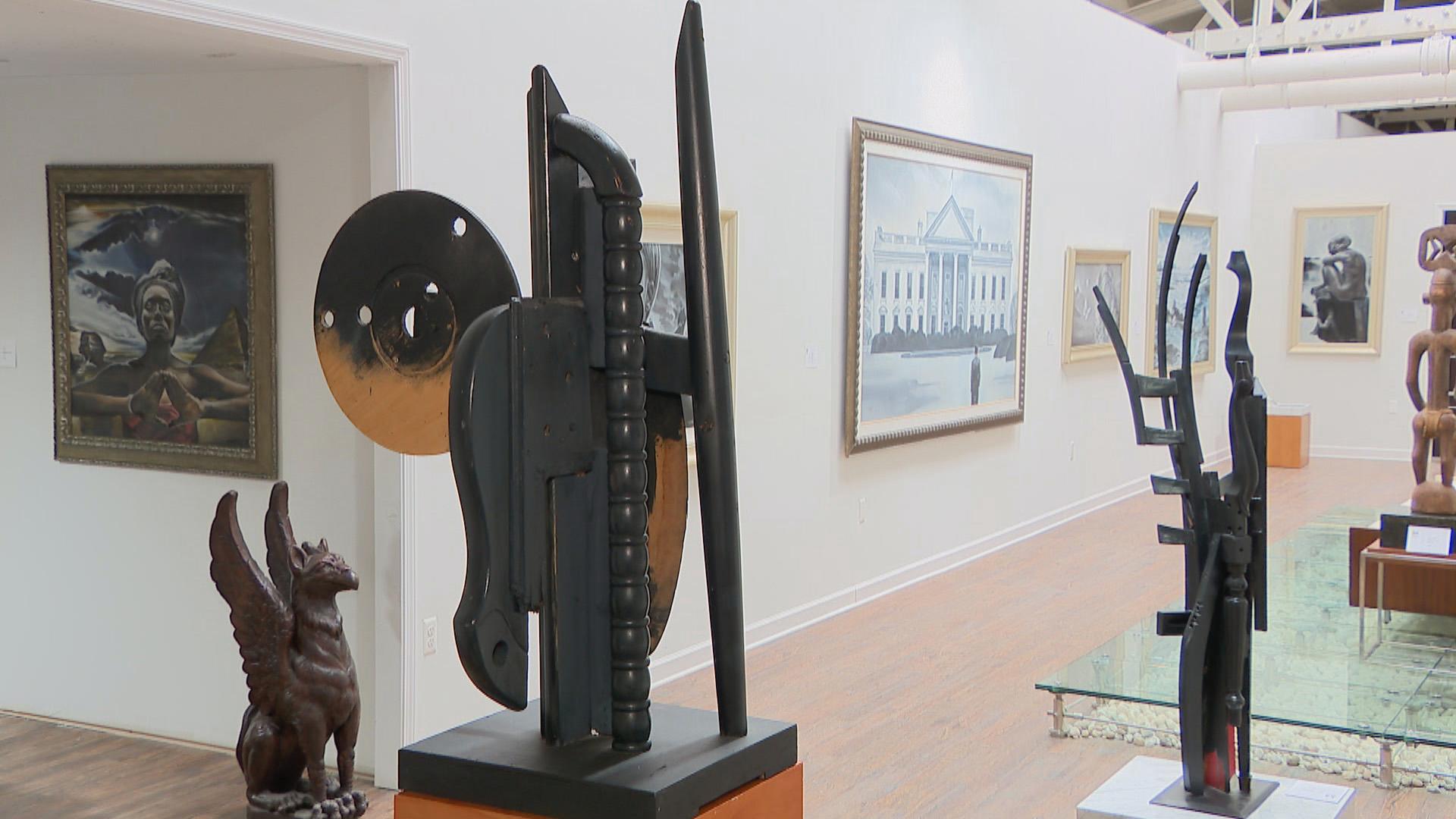 (WTTW News)
It wasn't until someone noticed his artistic skill in high school that Griffin realized he could create artwork. He says he wants to help future artists discover that same passion.
"There's a new component that will be a part of it which is the Art is Life nonprofit. It's an opportunity to share my experience with young kids who probably have never been inside an art gallery," he said.
As an architectural designer and licensed general contractor, Bourdeau-Griffin says she's eager to get people excited about recreating their home.
"Its always been my dream to have a big design center," she said. "He can have his gallery and I can have my design showroom. We can work at the same space and still create differently."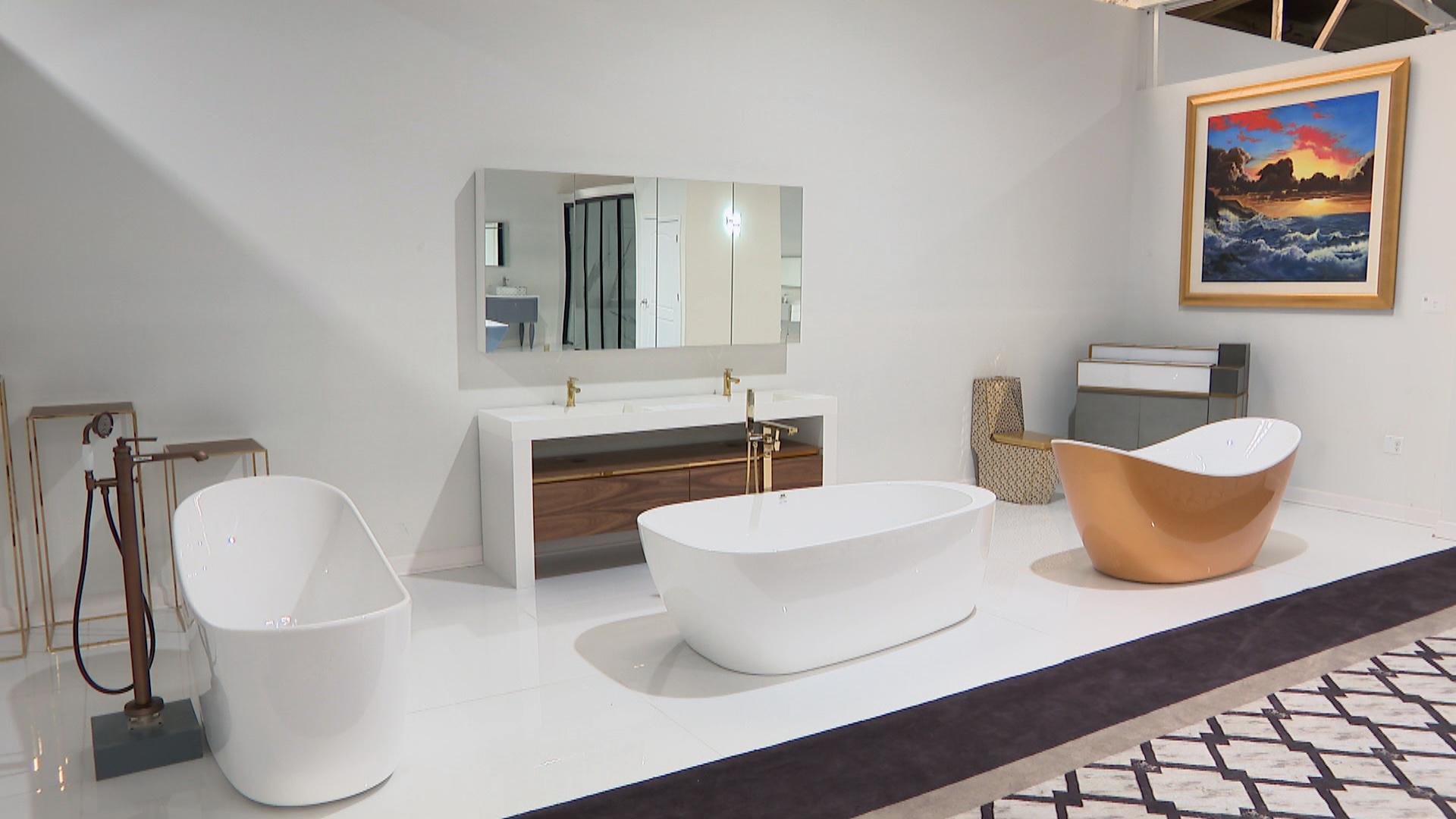 (WTTW News)
While Griffin's gallery houses paintings and sculptures he's created over the years, his artwork can also be seen paired with a household accessories designed by his wife. It's this nontraditional combination the duo has created that Griffin says he hopes will inspire future artists.
"We're trying to bring that whole idea of understanding your tangible abilities, but also showing you that there's an entrepreneurial aspect to that too that that's valuable, that you're valuable," he said.
---
More on this story
The Bourdeau Griffin Design Center is open daily from 11 a.m. to 4 p.m.
This story was first published Jan. 22, 2020. 
---
Follow Angel Idowu on Twitter: @angelidowu3
Angel Idowu is the JCS Fund of the DuPage Foundation Arts Correspondent.
---