From one perspective, most of the inventory at The WasteShed in Chicago's Humboldt Park neighborhood could be called … garbage. But from another, the old paintbrushes, half-full bottles of paint and scores of other items are full of creative potential, just waiting to be given a second life.
"The WasteShed is a creative reuse center, so our mission is to keep reusable art materials, school supplies, craft supplies, materials for making and teaching out of the landfill and to be an affordable resource for the community," says Eleanor Ray, the store's executive director.
Ray founded The WasteShed in 2014 as a way to keep used art supplies from ending up in the trash – and to resell them at low prices. She was inspired by a reuse center in Portland, Oregon, called SCRAP, but when she moved to Chicago, she realized there wasn't anything quite like it in the city.
"This was kind of bringing what I knew to be a pretty successful model to Chicago and just trying to adapt it to what Chicago needs and how Chicago makes," she said.
Six years later, Ray says the store has stopped more than 50 tons of materials from being thrown away – with more than 45,000 pounds saved last year alone.
"Our most popular items are kind of standard, nicer art supplies, because those are continuously in demand and we can't keep acrylic paint or gesso or canvases or that sort of thing on the shelves, they come in and they're gone."
Besides artists, The WasteShed also strives to be a resource for educators, who come to buy supplies for their students on the cheap – or even for free.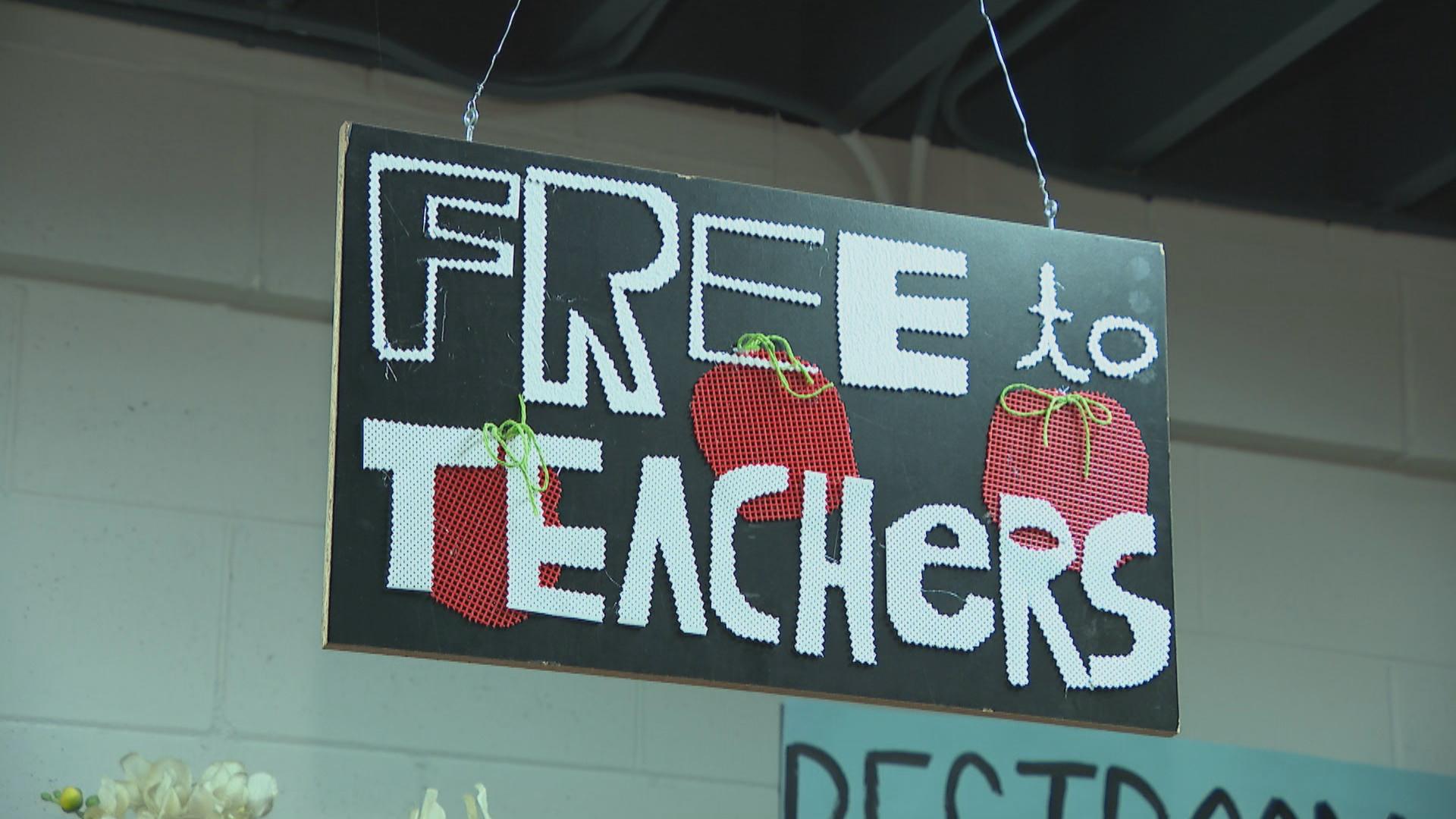 (WTTW News)
"A lot of what we do is provide materials to teachers," Ray says. "We have our free to teachers section, we have a significant discount for teachers, and we're working on coming up with fundraising so that we can provide a lot more free materials to teachers."
Of course, there's a lot of stuff the store can't accept, mostly because they just don't have the space. But that doesn't stop unique — and sometimes unconventional — items from ending up there, like a child's size mannequin, or an old 16-millimeter film projector.
The WasteShed is funded primarily by sales, with the rest made up through grants. Besides Ray, there are a few part-time staff members and a revolving group of volunteers.
One of them is Susan Gomez, an artist who also teaches art to seniors around Chicago.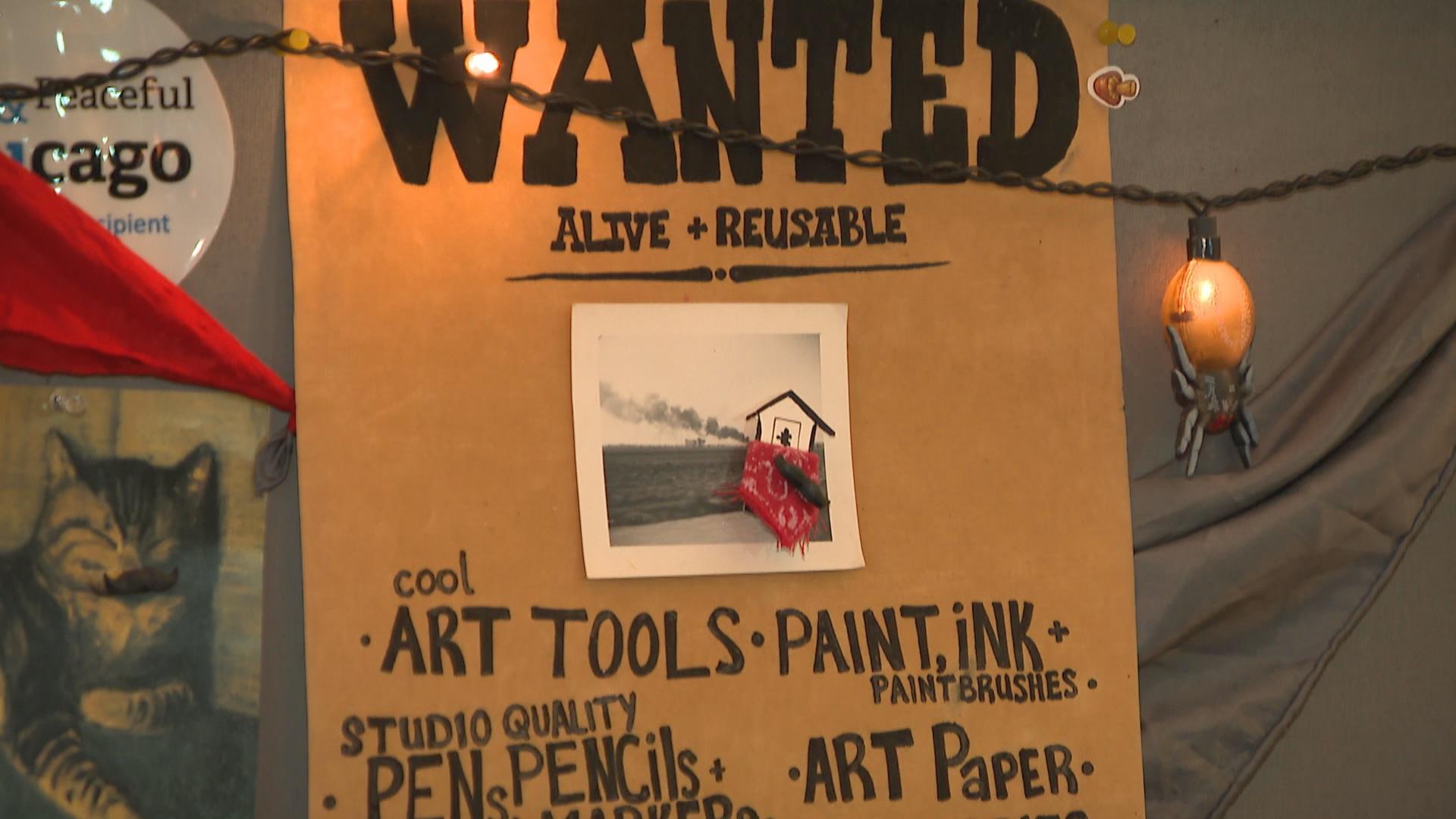 (WTTW News)
"I go to the resale shop all the time and art supplies are a hit or miss, so I came here and instantly fell in love. I was like, oh my god, everything I want … tools, crafting papers, pens, all of it," she said.
Gomez will often stop by the store on her way home from teaching to volunteer for a few hours, and also to pick up new – or new to her – supplies. But it's not just the low prices that keep Gomez coming back – it's also the sense of community.
"I get to do my passions which is art, I get to meet people because I like to talk, and I love hanging out here and getting all these different ideas," she said.
That kind of creative energy, Ray says, is something secondhand materials can help inspire. 
"Art is just a very logical place to engage with environmental issues because you can make it out of anything, you can make it anywhere, and there's really no reason to buy new materials most of the time unless you have a very specific thing you're trying to do," she said.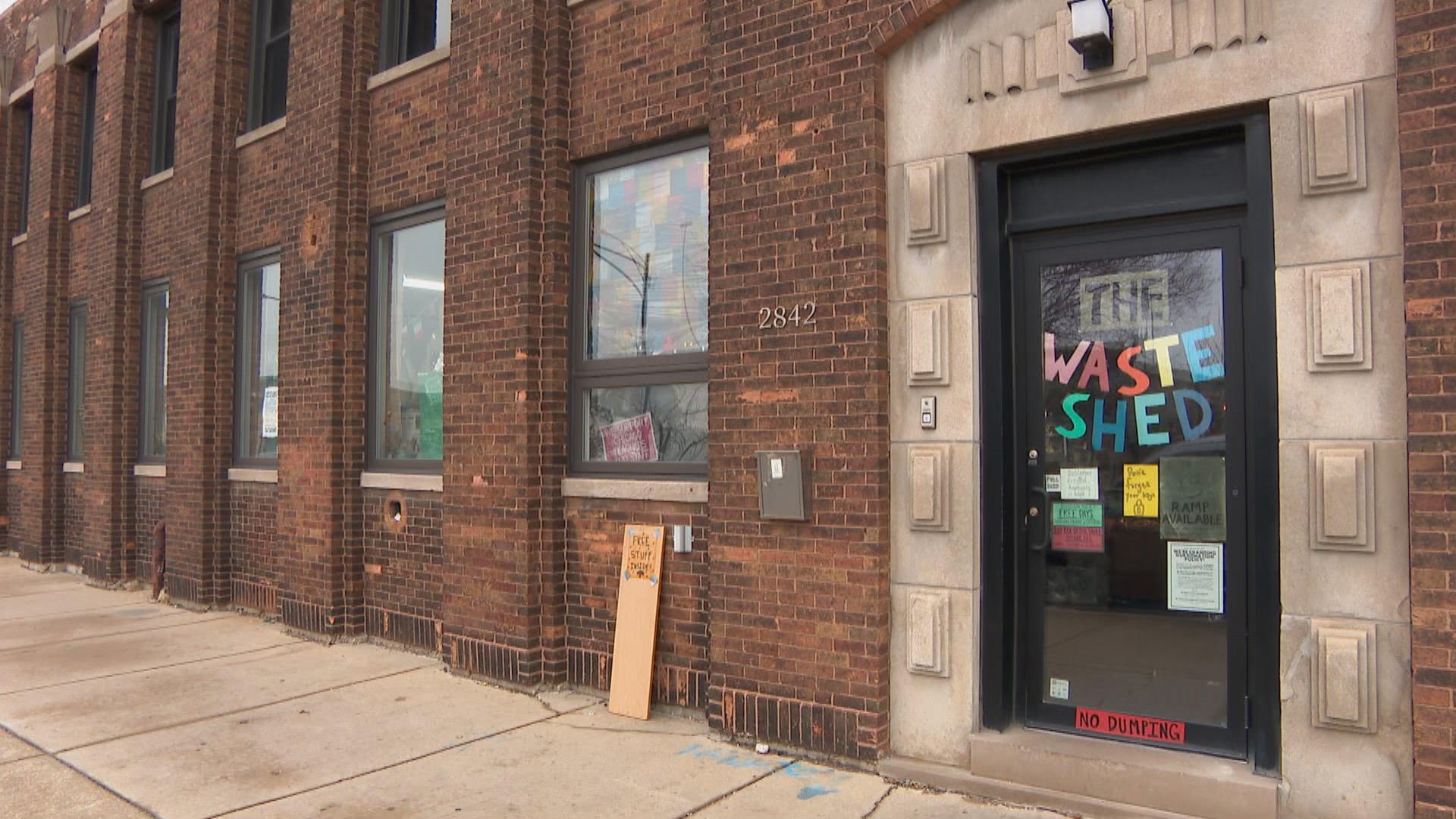 The WasteShed in Chicago's Humboldt Park neighborhood. (WTTW News)
More on this story
The WasteShed is open Tuesdays through Sundays. It's located at 2842 W. Chicago Ave. in Humboldt Park, and accepts donations every day except Sunday.
Note: This story was first published Jan. 16, 2020. It has been updated.
---