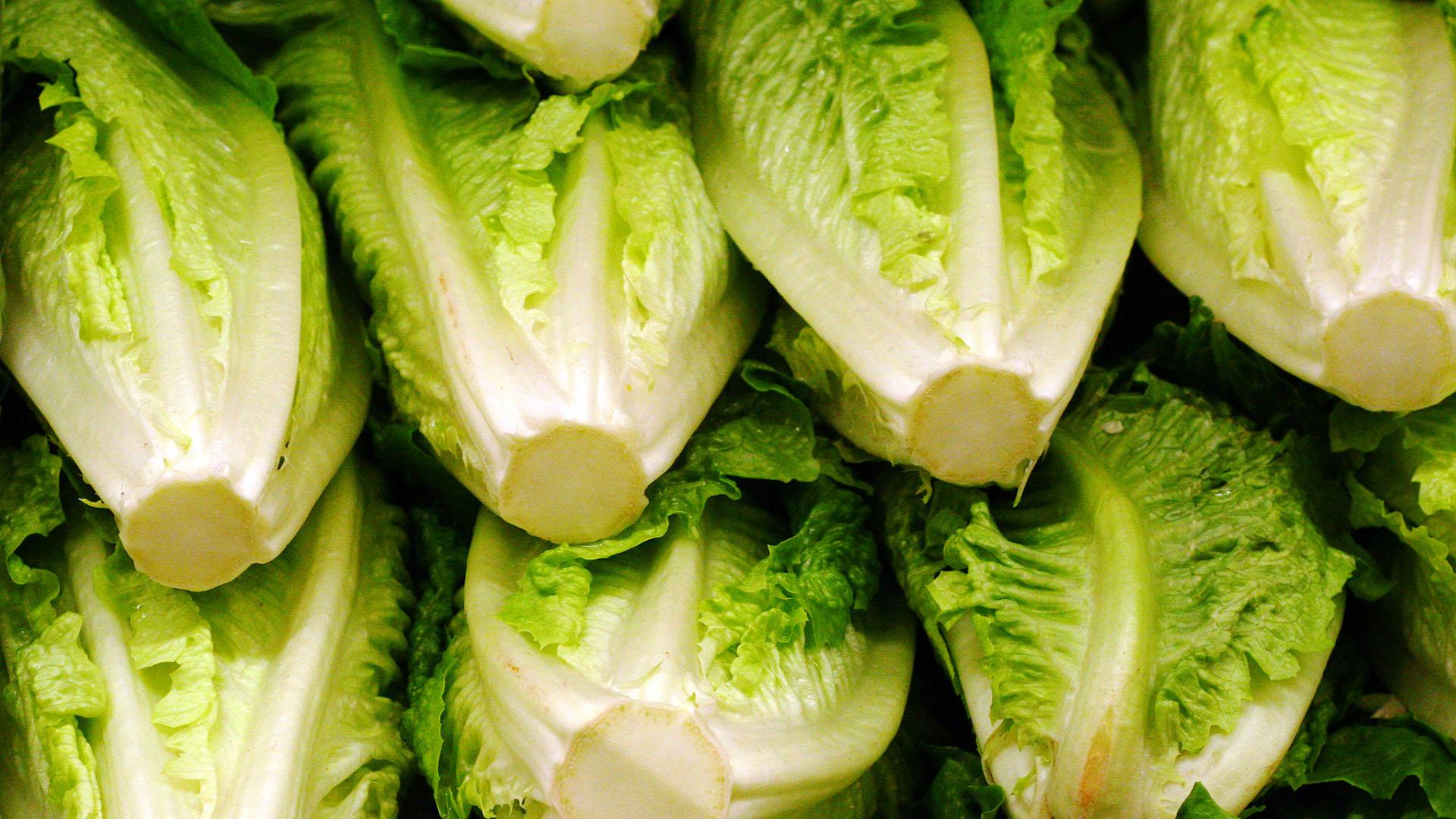 Romaine lettuce harvested from Salinas, California has been linked with a multistate E. coli outbreak that has sickened 40 people, including an Illinois resident. (Liz West / Flickr)
If you recently purchased lettuce at the store, check the label before serving it. Romaine lettuce harvested in Salinas, California, has been linked with an E. coli outbreak that has sickened 40 people in 16 states, including Illinois, where a resident was hospitalized, according to health officials.
Consumers should not eat any romaine lettuce harvested from that growing region – nor should retailers sell it – according to the Centers for Disease Control and Prevention. This includes all types of romaine, such as whole heads of romaine, hearts of romaine, and packages of precut lettuce and salad mixes which contain romaine lettuce, including baby romaine, spring mix and Caesar salad.
The U.S. Department of Agriculture has recalled several products containing romaine lettuce due to possible E. coli contamination. (See the list of recalled items.)
An E. coli infection can cause symptoms such as severe stomach cramps, bloody diarrhea and vomiting. Anyone experiencing symptoms should seek medical care and tell them you recently ate romaine lettuce.
Since September, five people have developed hemolytic uremic syndrome, a type of kidney failure, according to the CDC. No deaths have been reported.
"We are concerned about the potential for contaminated lettuce on store shelves and in people's refrigerators," said Dr. Robert Tauxe, director of the CDC Division of Foodborne, Waterborne and Environmental Diseases. "Heading into the Thanksgiving holiday, it is critically important to avoid buying or eating romaine lettuce from the Salinas growing area so you can protect yourself and your family."
To see where romaine lettuce was grown, look for information printed on the package or on a sticker, the CDC says. (See an example of a harvest region label.) Throw away products whose labels say Salinas. If you're not sure where your romaine was harvested – or whether a product contains romaine lettuce – throw it out, the CDC says.
Once products have been disposed of, be sure to clean out the fridge. (See the CDC's how-to guide for cleaning after a recall.)
Restaurants and retailers should check the label on bags or boxes of romaine lettuce, or ask their suppliers about the source of the lettuce. Suppliers, distributors and others in the supply chain should not ship or sell romaine lettuce harvested in Salinas, California, according to the CDC.
"Tens of thousands of people get sick every year in the U.S. from foodborne illnesses, and approximately 3,000 die," said Illinois Department of Public Health Director Dr. Ngozi Ezike in a statement. "We will continue to work with state and national health officials to investigate this ongoing outbreak in an effort to prevent additional cases and potential deaths."
For more information and updates on the outbreak, visit the CDC's website.
Contact Kristen Thometz: @kristenthometz | (773) 509-5452 |  [email protected]
---
Related stories:
Stop! Washing Your Thanksgiving Turkey Could Spread Germs
Rubber Pieces Found in Cookie Dough Prompt Nestle Recall
Apples Shipped to Illinois Recalled Over Listeria Concerns
---