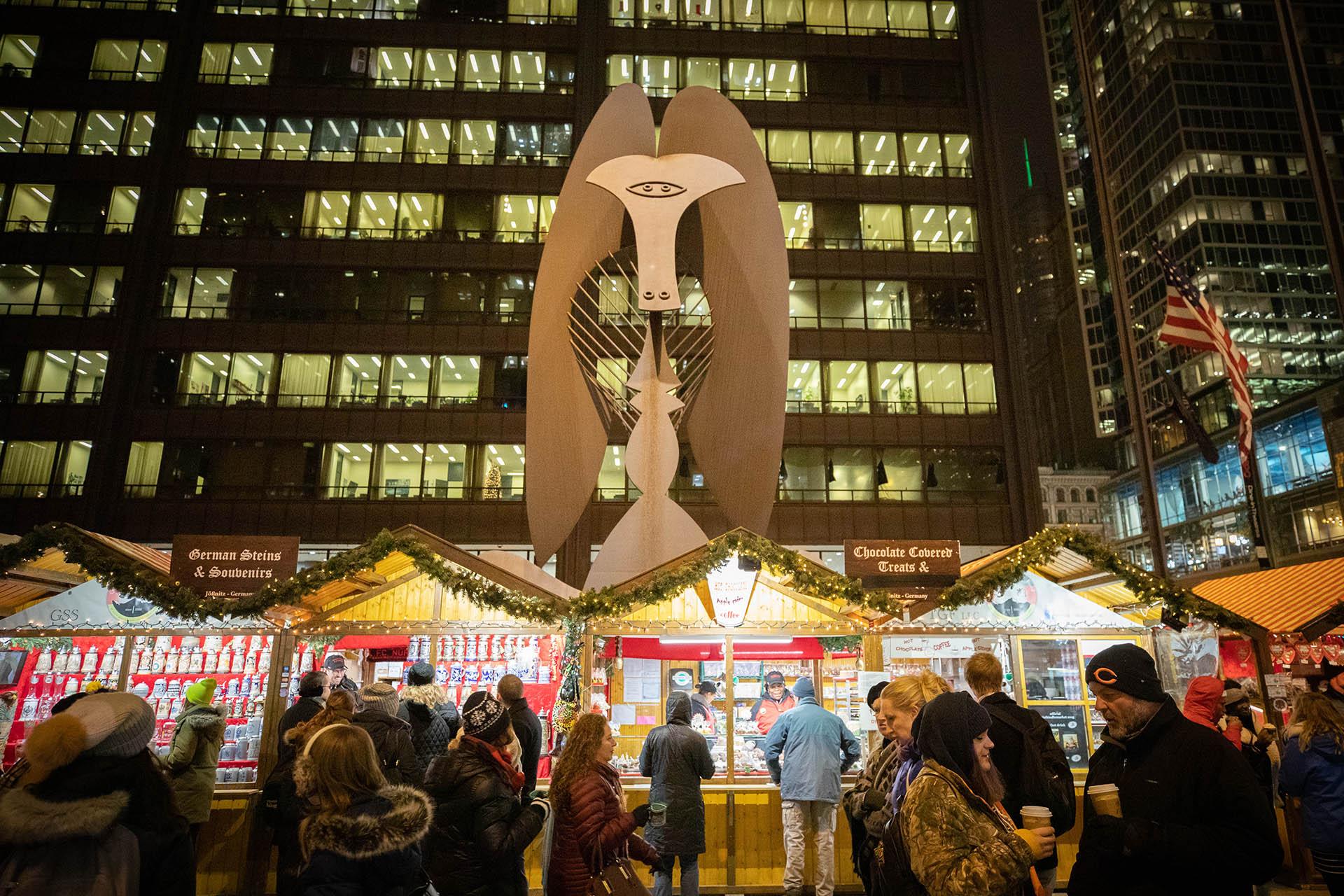 (Photo by Eric James Walsh)
1. Be merry
Take a cue from the weather and get into the holiday spirit (and get a head start on your holiday shopping) at Christkindlmarket, where you can find unique gifts from around the world. Inspired by a traditional market in Nuremberg, Germany, the fest features German foods and Christkind, an angel akin to Santa Claus who gives gifts to children. Warm up with spiced wine and hot chocolate in iconic mug-shaped boots.
Details: 11 a.m.-8 p.m. Sunday-Thursday; 11 a.m.-9 p.m. Friday and Saturday starting Nov. 15 through Dec. 24 at Daley Plaza, 50 W. Washington St. Free / MAP
---
2. Say 'Oui!'
French fare, home décor, apparel and jewelry by French and local artisans fill the 15th Annual Lycée French Market. Entertainment includes music and dance performances, a juggler, magician, sketch artist and face painting.
Details: 10 a.m.-5 p.m. Saturday; 10 a.m.-4 p.m. Sunday at Lycée Français de Chicago, 1929 W. Wilson Ave. $5 suggested donation / MAP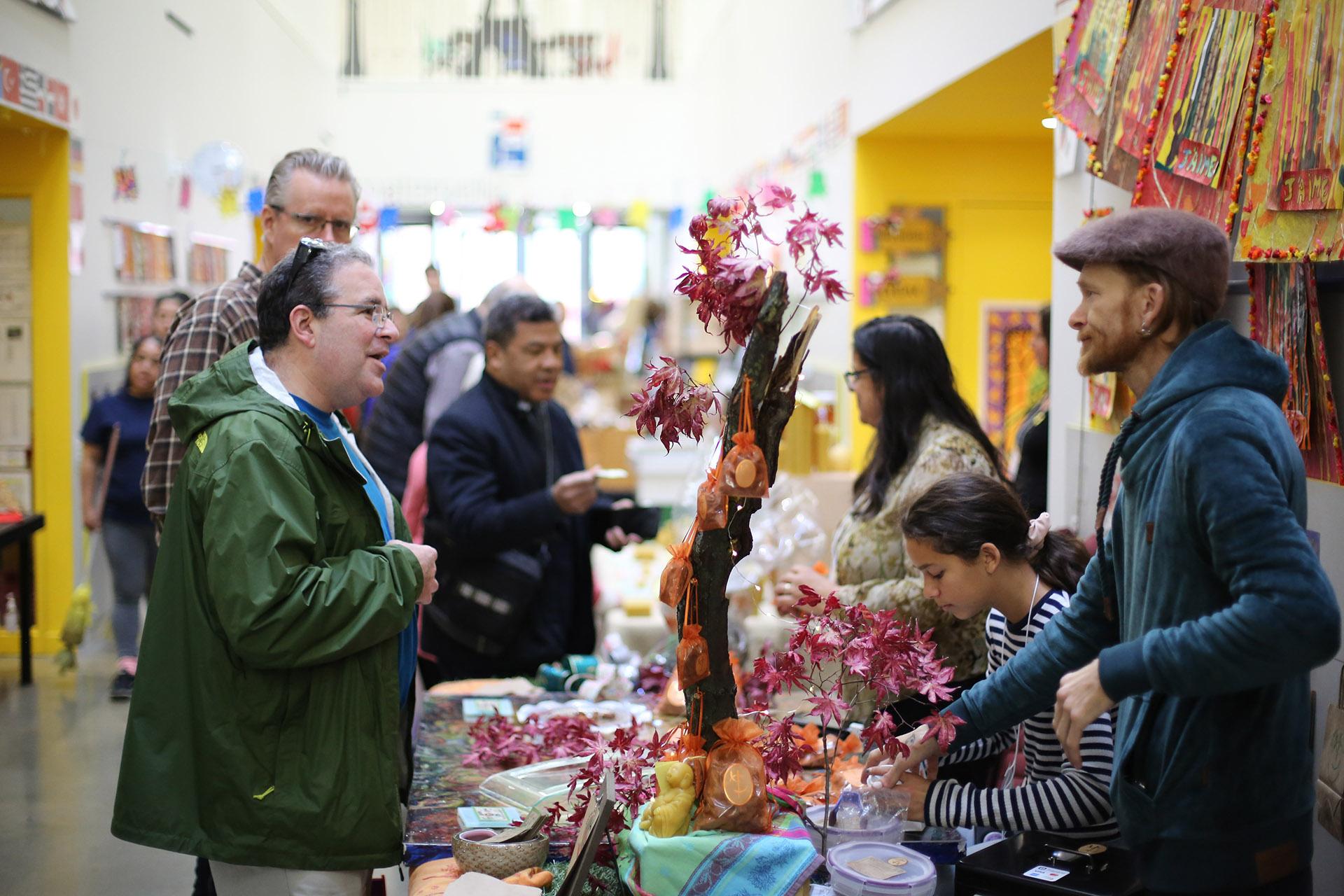 (Courtesy of Lycée Français de Chicago)
3. Glitz up
Put on your best threads for the MasQUEERade Ball. Described as a high-glam, homecoming-style dance for LGBTQIA youth and their allies, the event includes dancing, runway competitions, hair and make-up stations, photo booth and a DJ. Adult chaperons, volunteers and queer elders welcome.
Details: 6-10 p.m. Sunday at Columbus Refectory, 5701 W. Jackson Blvd. Free / MAP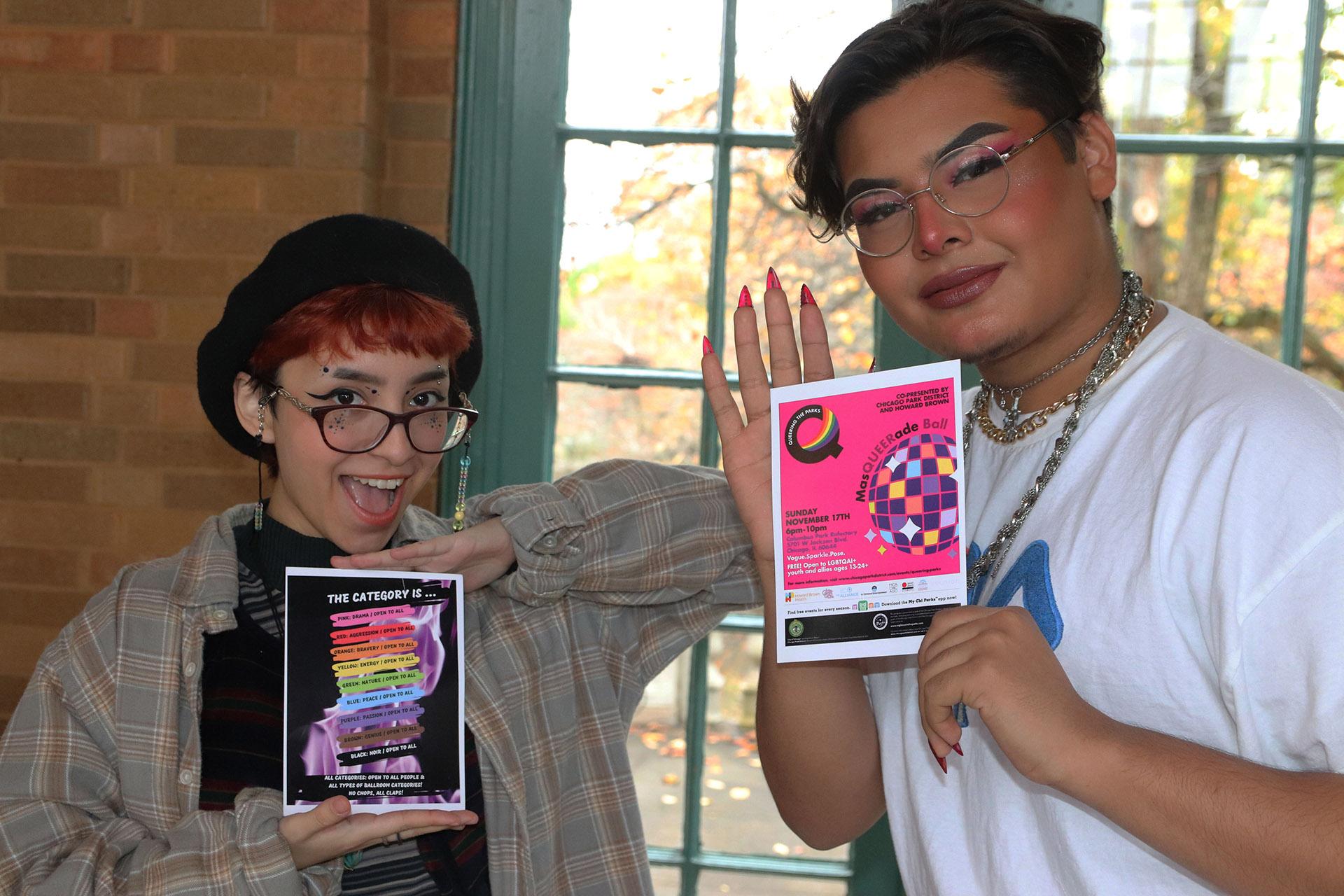 (Courtesy of the Chicago Park District)
4. Applaud
Led by music director Allen Tinkham, Chicago Youth Symphony Orchestras begin their fall concert with the Chicago premiere of "Transcend" by composer Zhou Tian. Written to commemorate the 150th anniversary of the completion of the transcontinental railway, the piece was commissioned by Reno Philharmonic in partnership with CYSO and 11 other professional orchestras located along the original route of the railway. The concert also includes performances of Augusta Thomas's "Of Paradise and Light," and Camille Saint-Saen's "Organ Symphony."
Details: 6:30 p.m. Sunday at the Chicago Symphony Center Orchestra Hall, 220 S. Michigan Ave. $20-$60 / MAP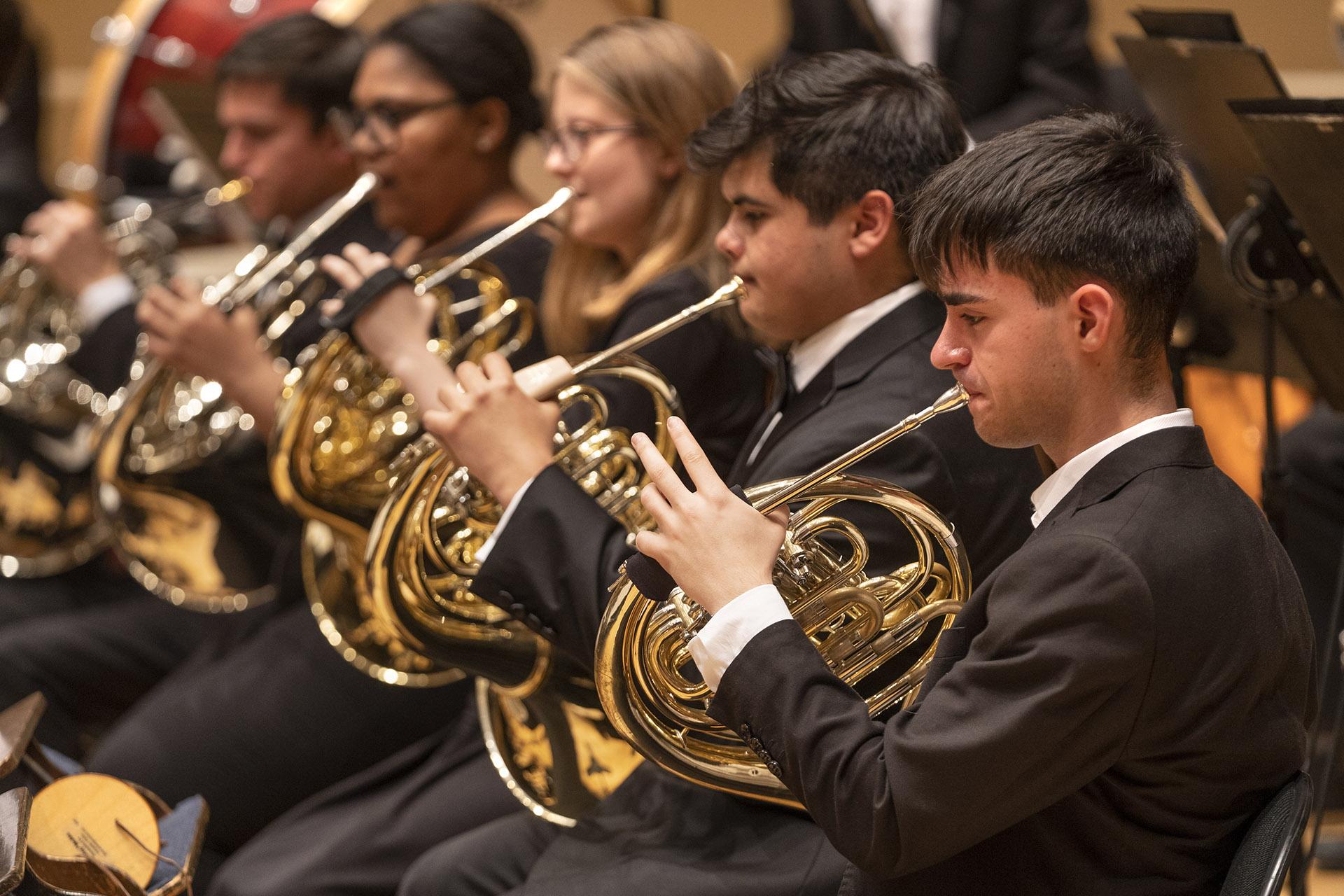 (Photo by Mike Grittani)
5. Regard
Chicago artists showcase new works from full-length performances to short sets as part of Dance Chicago. Expect to see a range of dance styles from traditional expositions to cutting-edge forms. A special 25th anniversary program (8 p.m. Saturday) features stars from the past 25 years alongside new dancers.
Details: Performances at 7 p.m. through Sunday at Athenaeum Theatre, 2936 N. Southport Ave. $18-$31 / MAP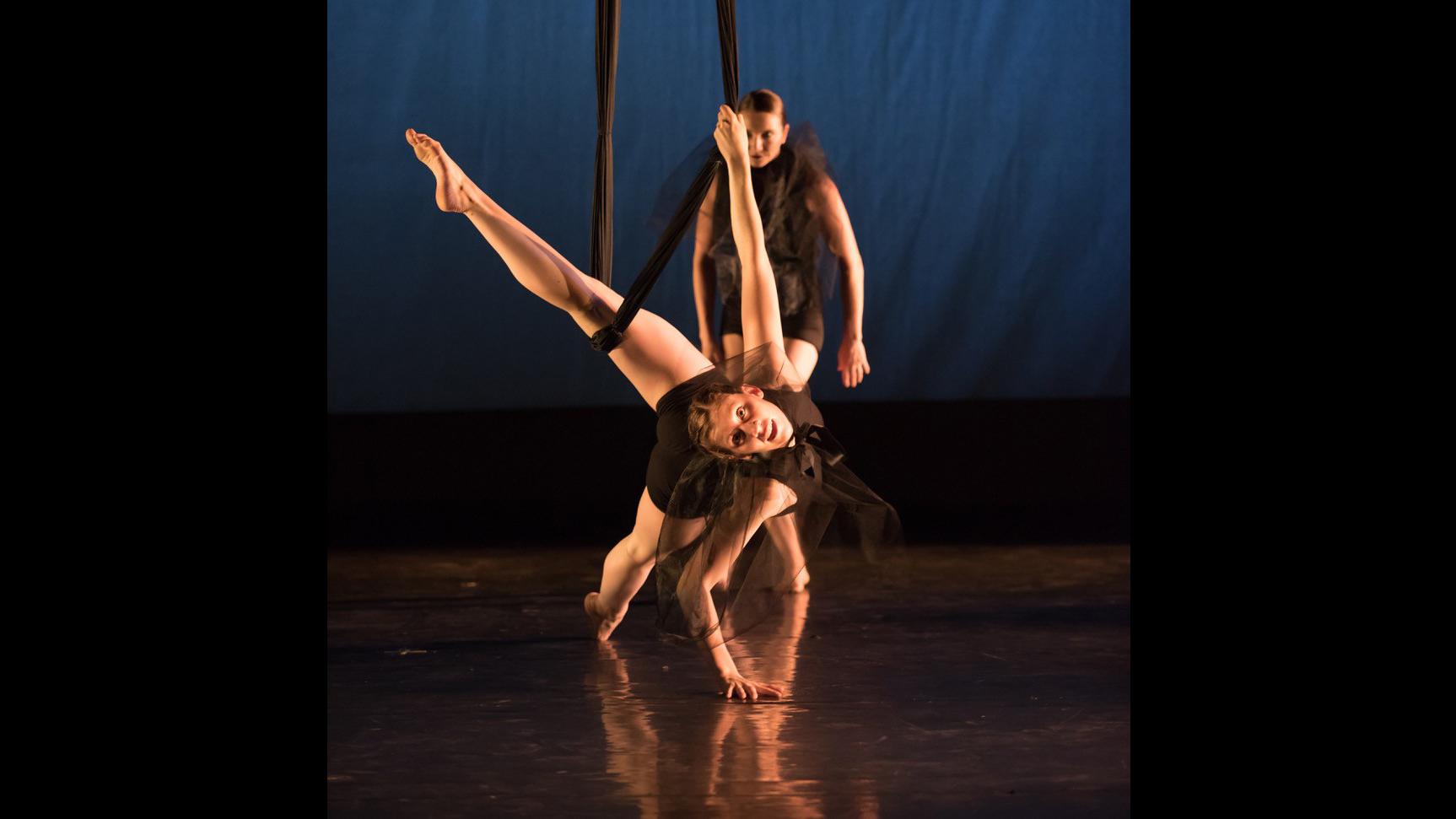 (Photo by Eddie Eng)
6. Tinker
See screen printing in action at Field Trip: Warhol Screen Printing Workshop at All Star Press. Learn from the pros at All Star Press about the creative process and technical aspects of screen printing and how they relate to artist Andy Warhol. At the end of the class, you print your own pop art poster featuring Chance the Rapper designed exclusively for this class. Snacks and drinks are provided.
Details: Noon-3 p.m. Saturday at All Star Press, 2775 N. Milwaukee Ave. $40 / MAP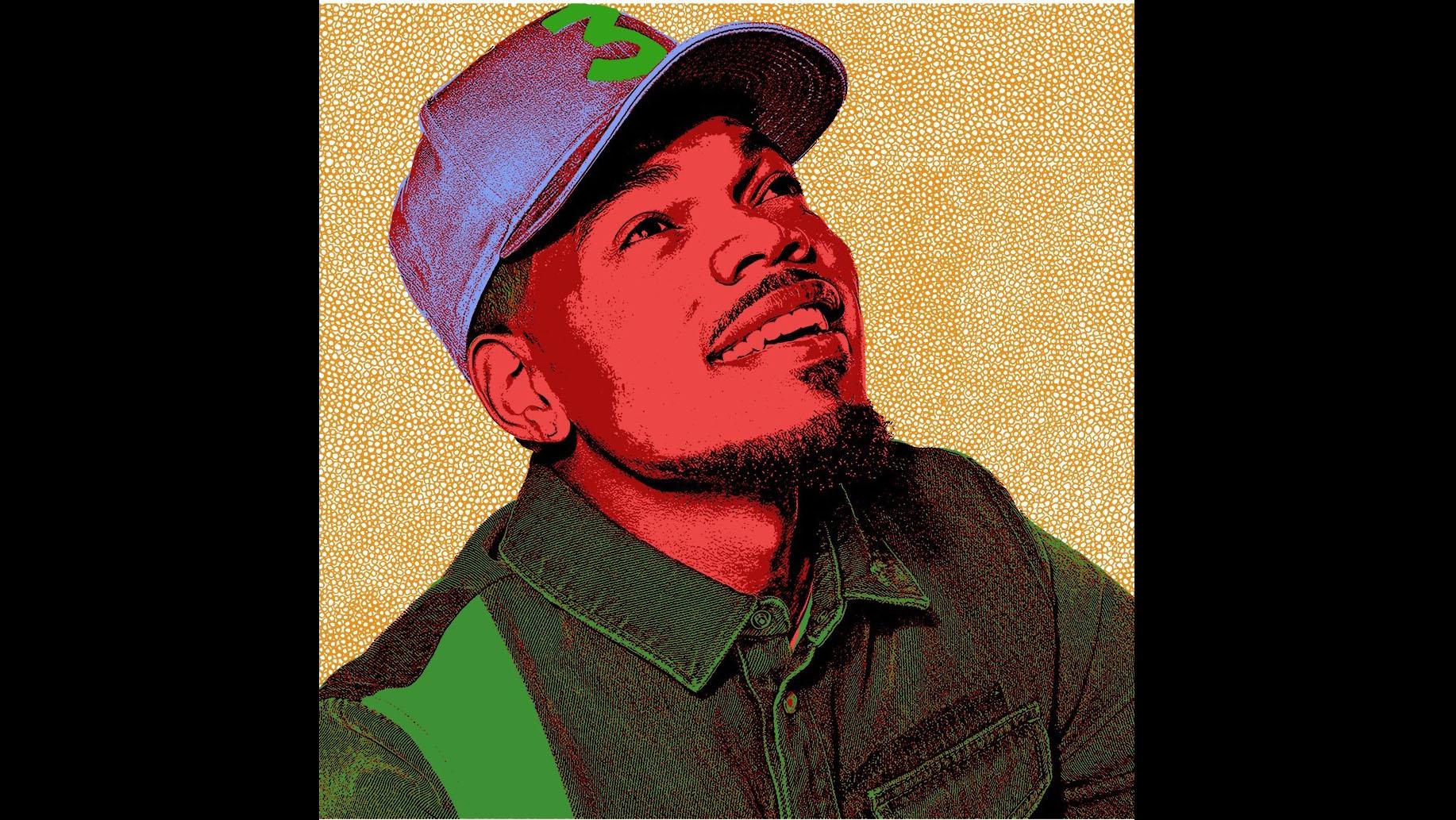 (All Star Press / Facebook)
7. Delight
Based on the classic by Bernard Waber, "Lyle, Lyle, Crocodile" is a 60-minute musical designed for younger theatergoers who are fans of the picture book series.
Details: Performances at 11 a.m. and 1 p.m. Saturday and Sunday through Nov. 24 at Lifeline Theatre, 6912 N. Glenwood Ave. $20; $15 for kids ages 2-18 / MAP
---
8. Listen
Presented by the International Latino Cultural Center, the Chicago Latino Music Festival strives to promote awareness of Latin American and Spanish music, while highlighting local orchestras, ensembles and soloists. Chicago-based all-female group KAIA String Quartet performs select compositions by mid-century and contemporary Mexican composers in conjunction with the Art Institute of Chicago's exhibit "In a Cloud, in a Wall, in a Chair: Six Modernists in Mexico at Midcentury."
Details: Shows at various locations through Nov. 22, including 2 p.m. Sunday at the Art Institute of Chicago, Fullerton Hall, 111 S. Michigan Ave. Free with museum admission ($29-$35) / MAP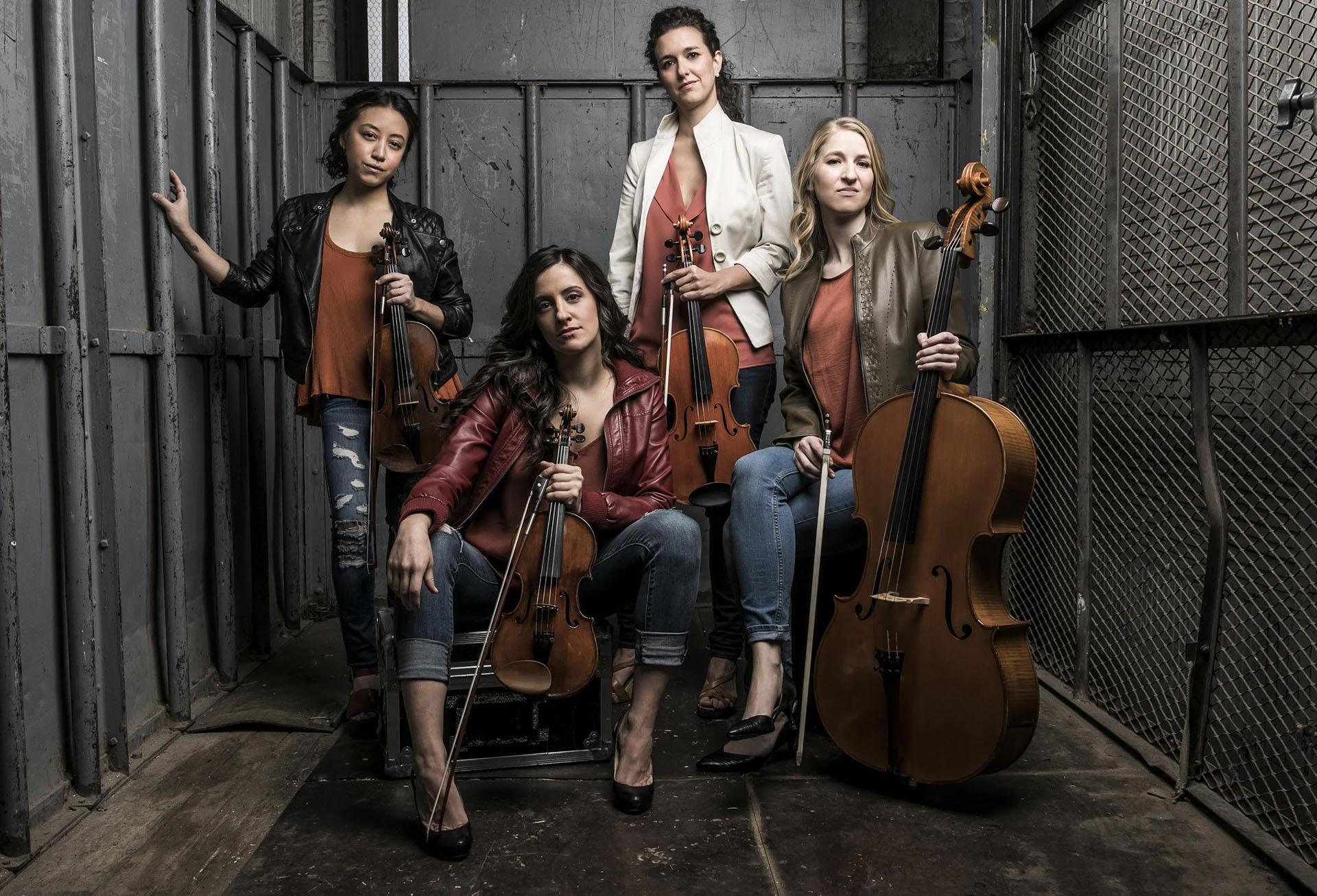 (Courtesy KAIA String Quartet)
9. Skim
Looking for a new book? The Chicago Art Book Fair has works by more than 125 international arts publishers, small presses, book artists, comic artists, zinemakers and printmakers. Art installations, pop-up reading rooms and discussions are also on tap.
Details: 5-9 p.m. Friday; 11 a.m.-7 p.m. Saturday; noon-6 p.m. Sunday at the Chicago Athletic Association, 12 S. Michigan Ave. Free / MAP
(Chicago Art Book Fair / Facebook)
10. Chug
Train enthusiasts show off their collections at Model Railroad Madness (11 a.m.-4 p.m. Saturday) as part the recently opened exhibit, "On the Right Track: By Rail to Chicago & Beyond." Mingle with members of Chicagoland T-Trak, a group of railroad modelers and collectors who run "N-scale" trains on modular layouts, and see their trains in action. Discover how railroads shaped the suburban landscape and explore railroad artifacts, including vintage telegraph equipment, signage and uniforms inside the exhibit.
Details: 1-5 p.m. Sunday and Tuesday-Friday; 10 a.m.-5 p.m. Saturday through March 29, 2020 at the Elmhurst History Museum, 120 E. Park Ave., Elmhurst. $15; $12 seniors, free for children and students / MAP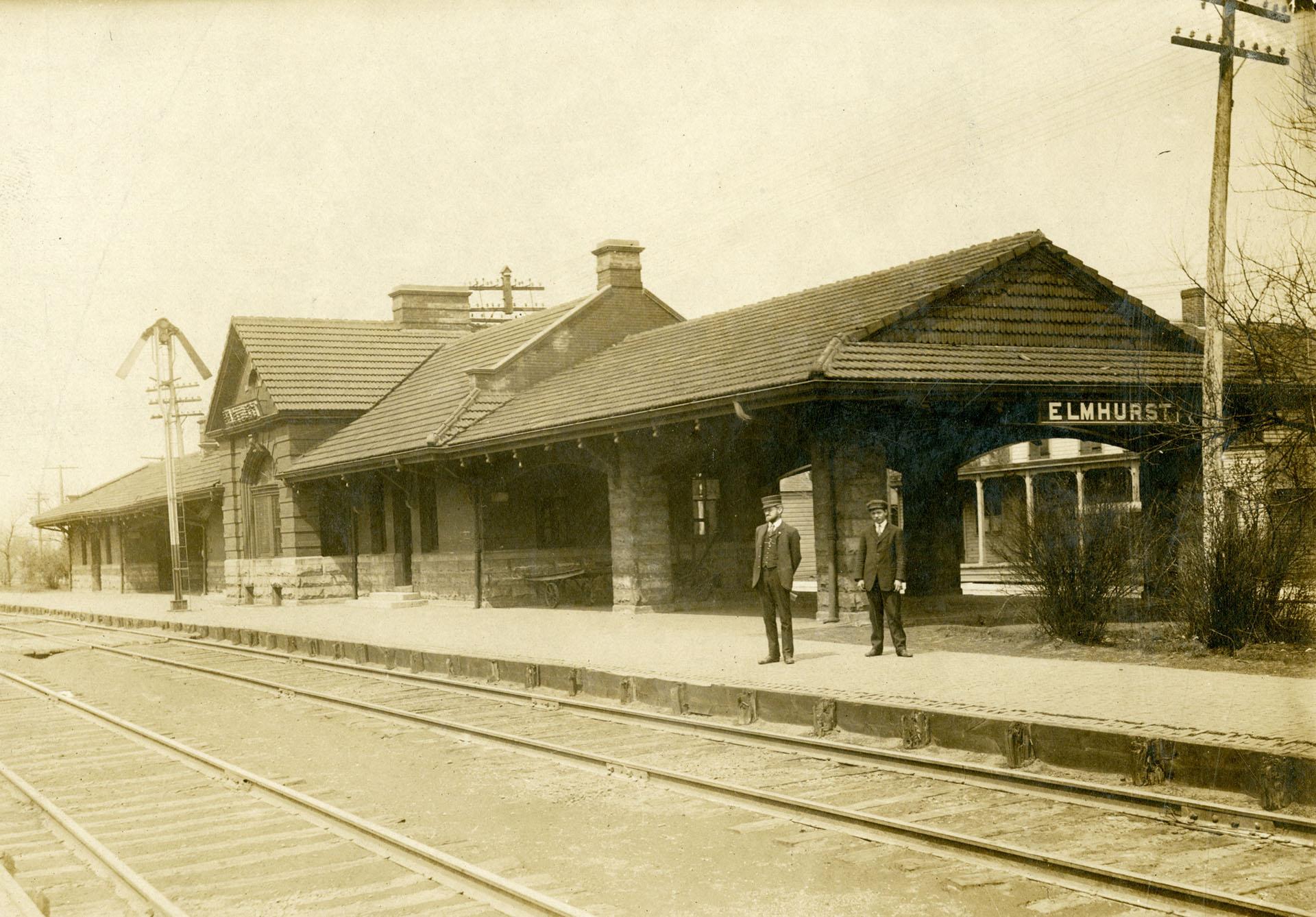 (Elmhurst History Museum Collection)
Events listed are subject to change. We recommend double-checking times and locations before you head out the door. Want to share your upcoming events with us for consideration in a future roundup? Send us an email.
---