The nation's most diverse orchestra is working to push the boundaries of how classical music is presented by incorporating dance into its next concert. This weekend, the Chicago Sinfonietta will present "Love and Light: The Jubilant Return of Diwali."
Diwali is a five-day celebration that happens every year between October and November. With the help of a few South Asian dancers, they'll share the story of the Hindu festival of lights and how good triumphs evil.
It's not often that you see dancers accompany orchestra ensembles. But for the Chicago Sinfonietta, it's a way to add another dimension to classical music. In a two-night performance, dancers with the Mandala South Asian Performing arts school will join the Chicago Sinfonietta in its second Diwali celebration concert.
The orchestra will play Igor Stravinsky's "Firebird Suite," but with a twist. 
"I thought the idea of doing the Firebird, and said, 'This piece has a lot to do with light over darkness, good over evil,' says Sameer Patel, guest conductor for the Chicago Sinfonietta.
"Very often we might see this work danced by western classical trained dancers. I said, 'What if we were able to reimagine this story and use traditional South Asian dance and use this music as a foundation and tell this story of Diwali but using Stravinsky's music as the background for it?"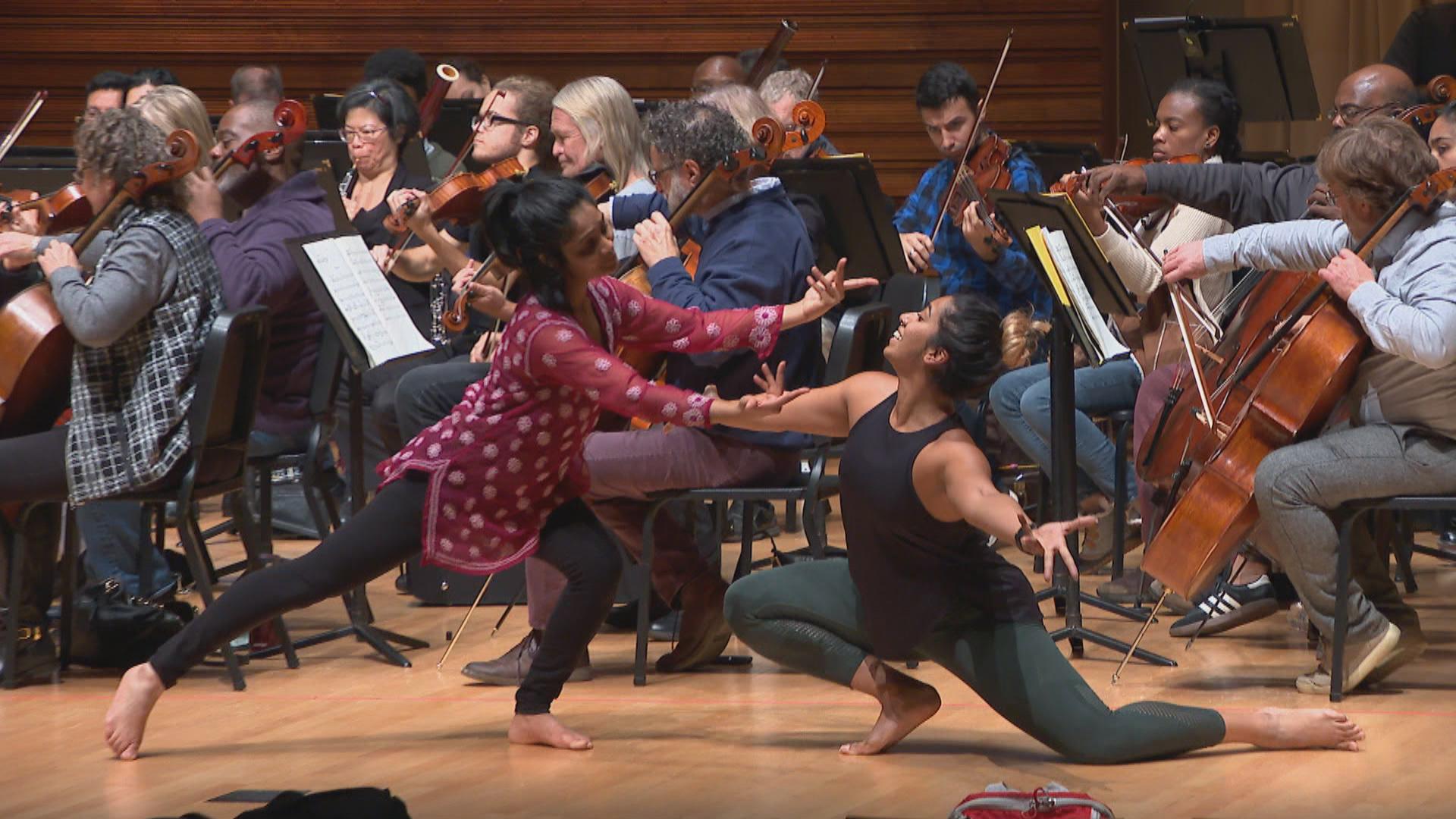 And so that's what they did. Together, Patel worked with choreographer Ashwaty Chennat to bring alive sense of community the holiday celebrates.
"Diwali is practiced throughout South Asia and within the diaspora," Chennat said. "It's practiced by many different faiths, which makes it a very diversely celebrated holiday and also an important one to share."
This festival of lights celebration will also feature world famous South Indian musician, Dr. L Subramaniam, in the North American premier of his concerto, "Shanta Priya." It's a piece he says captures the perfect blend of celebration, prayer and reflection.
The Chicago Sinfonietta hopes the unique stories they share will leave the audience feeling open-minded.
"Having the possibility to just hold up a different lens to this work and see it in a new fresh context and with Indian traditional dance, it adds a new dimension to the piece," Patel said. "It becomes a conversation."
---
More on this story
You can catch "Love and Light: The Jubilant Return of Diwali" on Saturday at Wentz Concert Hall in Naperville and on Monday at the Symphony Center in Chicago.
Follow Angel Idowu on Twitter: @angelidowu3
Angel Idowu is the JCS Fund of the DuPage Foundation Arts Correspondent.
---
Related stories:
'American Medina' Shares Personal Stories of Muslim Chicagoans
Inside Nevermore Park, Hebru Brantley's New Immersive Experience
Cathy Marston's Adaptation of 'Jane Eyre' Heads to the Joffrey Ballet
---