It's official: Chicago Public Schools teachers are going on strike. They will hit the picket lines outside schools across the city at 6:30 a.m. Thursday.
The final authorization for a strike comes after a group of about 700 Chicago Teachers Union delegates met to hash out CPS' most recent contract offer for teachers and other support staff.
Teachers held a press conference immediately after, pleading with Mayor Lori Lightfoot to listen to their demands on reducing class sizes and increasing support staff like librarians, school nurses and social workers.
"I have 30 students in my class," said teacher and CTU Delegate Jesse McAdoo. "Twelve of those students are special needs, at least the ones that we know of. Three of those students require one-on-one aid. One of the students is wheelchair bound. And I've only been provided with one aide. Those are my teaching conditions. And if my teaching conditions are terrible, that means my students' learning conditions are terrible."
CTU President Jesse Sharkey and Vice President Stacey Davis Gates told WTTW News that they didn't believe Lightfoot had made any commitment in writing to improve those conditions.
And earlier in the day, Lightfoot and CPS announced that classes would be canceled on Thursday. School buildings will still be open and staffed by administrative workers like principals and other staff.
Also, with Wednesday's ratification of a union agreement with Chicago Park District workers, more Park District buildings will be open and offering programs Thursday.
School lunches will be available for students, but all extracurricular and sports programs are canceled. Lightfoot is directing parents to CPS' contingency plan website for more information.
It's a tricky situation for parents who need to figure out how to arrange child care and figure out their work schedules. One CPS parent and mayoral ally, also a Chicago alderman, says he is scrambling to do just that.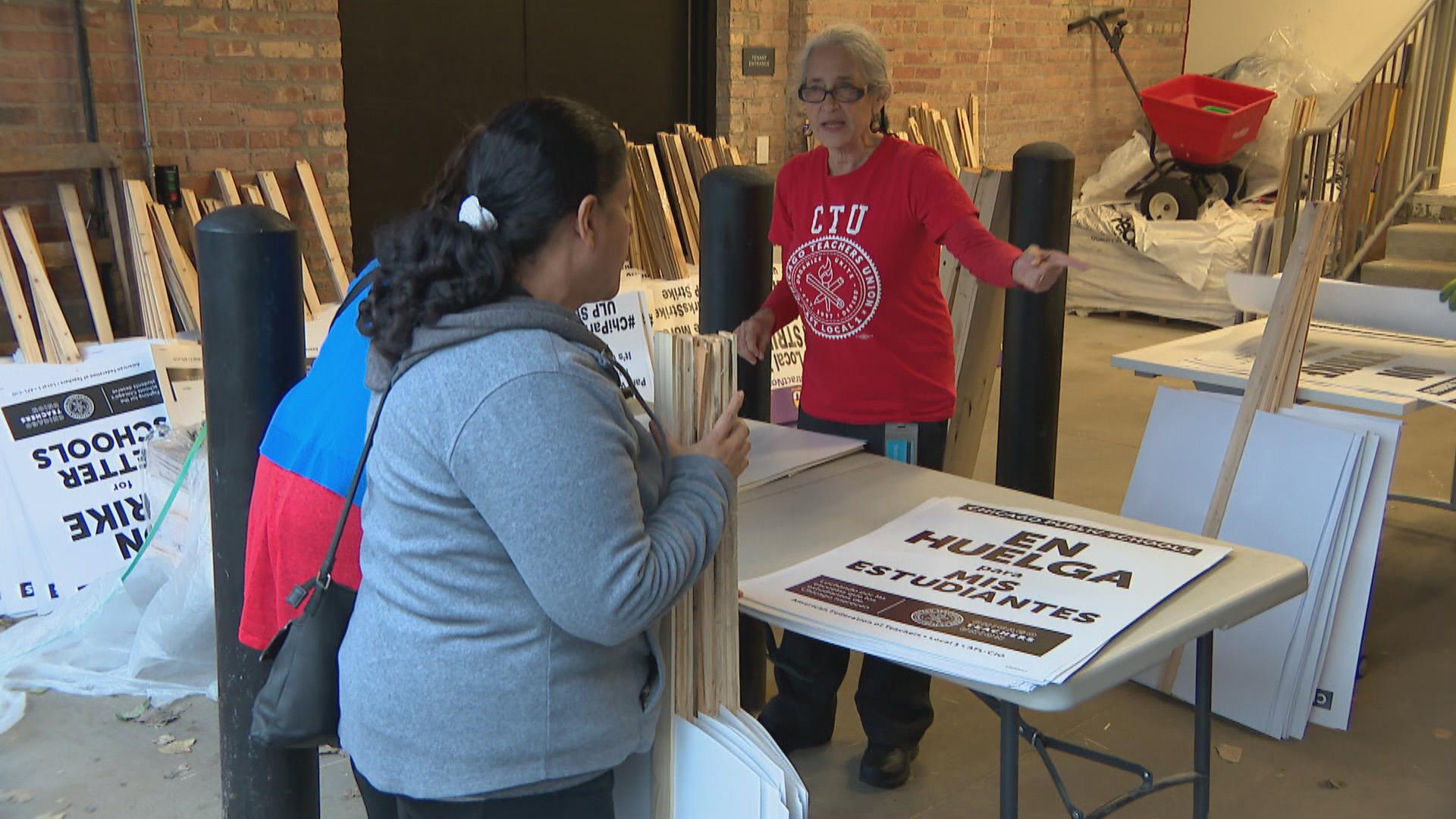 CPS teachers and support staff planned to hit the picket lines at 6:30 a.m. Thursday.
"I can't do my business as an alderman," said 24th Ward Ald. Michael Scott. "My wife has a job; we have to find alternate care. What we're trying to do as alderman is making sure this information is out to all our constituents, to know where they'll have a place to get a hot meal because most of our students are on free or reduced lunch."
And the question of the day is: What has these two sides so far apart that they can't avert a strike?
The mayor says she has bent over backward on CTU demands, and that she has offered a contract with base raises of 16% over five years.
Lightfoot has responded to some of the social policy wishes of the CTU by saying that those aren't the kind of things CPS can tie itself to in a contract. She has said that if she ceded to all of CTU's demands, it would cost an extra $2.5 billion.
Lightfoot says she feels the district has offered compromises in setting aside money to help reduce class sizes. But the mayor says she won't budge on CTU's request to increase teacher preparation time, which would in turn reduce instruction time.
"I am adamantly against reducing instruction time for our students," Lightfoot said at an earlier press conference following Wednesday's City Council meeting. "It's critically important that they have as much in-classroom time as possible. So that's an area where there is a divide."
The two sides are expected back at the bargaining table Thursday as teachers are on the picket line.
Follow Paris Schutz on Twitter: @paschutz
---
Related stories:
'There Will Not Be School Tomorrow': Lightfoot Believes CTU Will Strike
Contract Bargaining Wraps Up With No Deal Between CTU, Board of Education
CPS Teachers, Staff Rally and March as Strike Countdown Continues
What Chicago Families Need to Know About Possible Teachers Strike
---