The Chicago Bears head to the Mile High City in hopes of returning on cloud nine. After last week's disappointing 10-3 loss to the Green Bay Packers, the Bears head to Denver to take on the Broncos on Sunday. 
The team will be greeted by a familiar face: the Broncos' new head coach is former Bears' defensive coordinator Vic Fangio (2015-18). Last season, Fangio lead a Bears squad that ranked first in the NFL in total takeaways (36) while giving up a league low 17.7 points per game. 
On Thursday, Bears second-year head coach Matt Nagy addressed the reunion, jokingly responding to a reporter's question on whether he may have to show Fangio something he's never seen before. "Every play is going to be brand new. When you see this weekend, there's not going to be one play that we've ever done," Nagy said.
Video: Chicago Bears head coach Matt Nagy addresses the media ahead of Thursday's practice.
Nagy went on to downplay the fact that he'll be coaching against his former coordinator: "Going against Vic is going to be the same as going against every other, you know, coordinator. … Once we get going and that first play gets going, you don't even think about [it], you really don't, you're locked in to schematically what are we doing and what can we do better."
What the Bears can do better this week will be to get a big jolt from their offense, as both teams look for their first win of the season.
Quarterback Mitchell Trubisky threw for 228 yards and no touchdowns in last week's lackluster start. The offense never seemed to get in rhythm and was stymied by penalties, at one point facing a 1st and 40 (spoiler alert: they did not convert). 
It wasn't all on Trubisky though. The offensive line gave up five sacks in the contest. The Bears offensive line will be challenged again by a Broncos defense led by seven-time Pro Bowler and Super Bowl L MVP outside linebacker Von Miller. 
While the Bears offense struggled to get in rhythm, the defense sacked Packers quarterback Aaron Rodgers five times last week and only allowed 10 points. The defense looks to keep up the pressure against a Denver offensive line that allowed quarterback Joe Flacco to be sacked three times last week. 
Former Bears offensive lineman and WTTW News football analyst James "Big Cat" Williams gives us three key takes on what the Bears need to do to beat the Broncos in week two.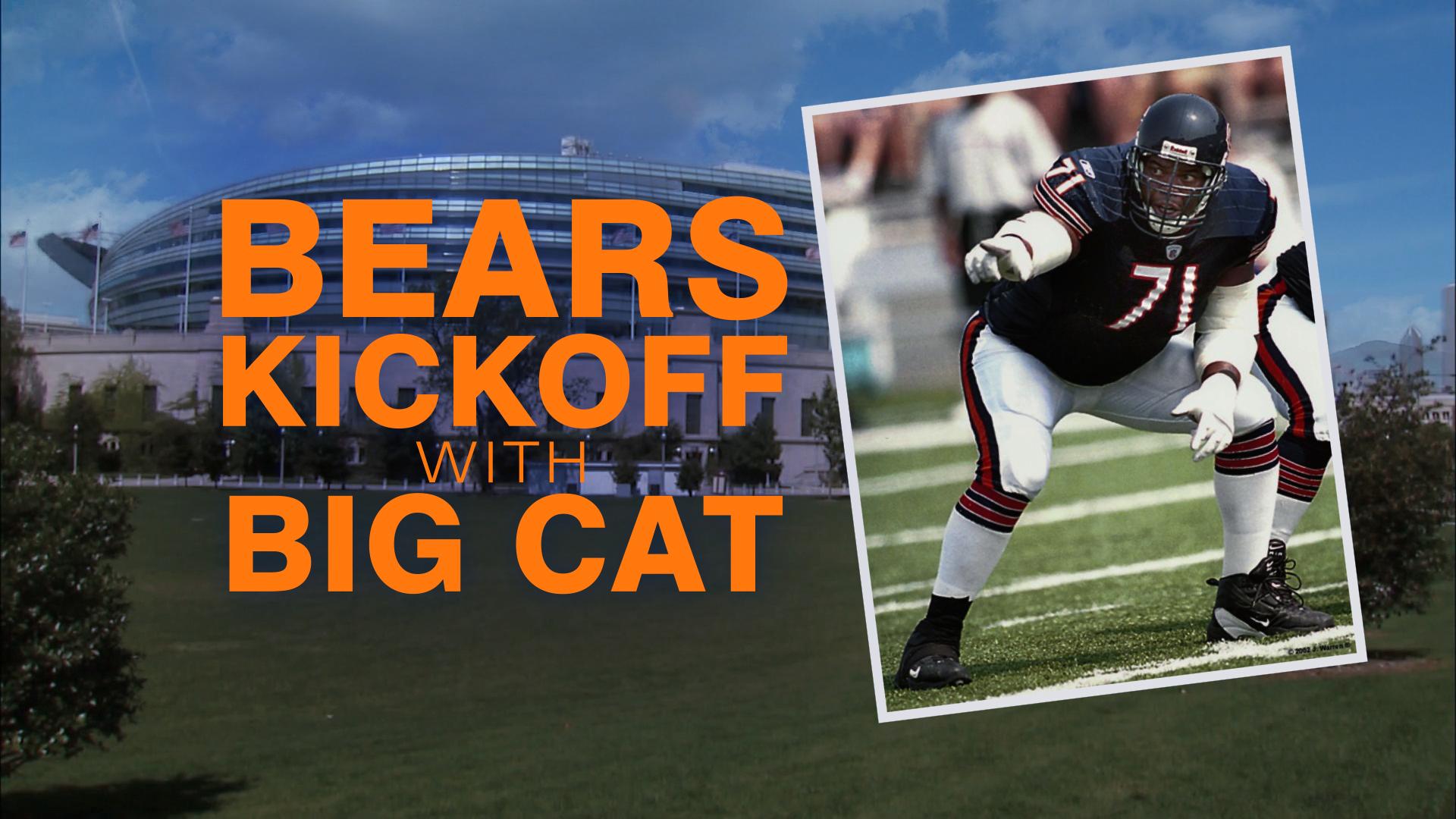 Big Cat Take #1: Quick Calls
The Bears are going to have to do a better job of getting the play calls from the sideline into Trubisky. He's going to need time to communicate things at the line of scrimmage like play changes and possibly blitz pick-ups. This is the Broncos home opener at Mile High Stadium and it's going to be extremely loud, making communication difficult for the offense. 
Big Cat Take #2: Fancy Footwork
With it being so loud, the play of both offensive tackles Bobby Massie and Charles Leno Jr. is going to be something to keep an eye on. Their ability to get off on the snap of the ball, when going up against the outside linebacker combination of Miller and Bradley Chubb for the Broncos. The Bears' tackles cannot afford to be a step late off the line of scrimmage. 
 Big Cat Take #3: Pocket Pressure
The defense's ability to take away the Broncos' run game and put pressure on quarterback Joe Flacco will be important, forcing him to make some bad decisions in the pocket resulting in turnovers and negative plays. This will give the offense some changes to take advantage of like short field position. 
Big Cat's bold prediction
Bears win 17-10.
---
Related stories:
Bears' Offense Struggles in Opening Loss to Packers
Bears, Packers Kick Off NFL's 100th Season Thursday Night
Vic Fangio Leaves Bears to Become Broncos' Head Coach
---