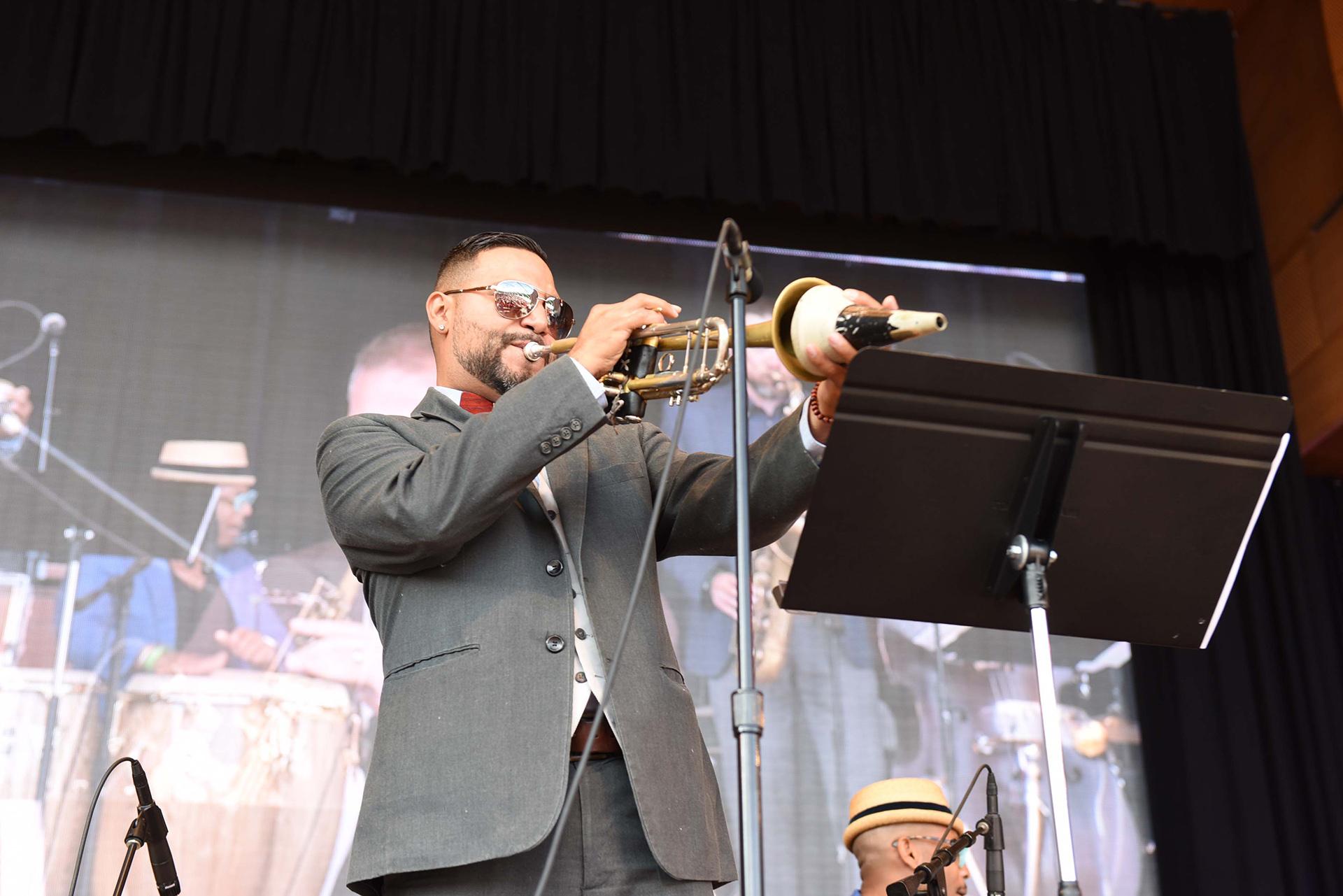 (Photo by Chicago DCASE)
1. Bask
The end of summer means the return of the annual Chicago Jazz Festival, featuring local, national and international artists downtown and at neighborhood venues across Chicago. Millennium Park festivities kick off Thursday with a second-line procession led by the Mystick Krewe of Laff (5:45 p.m.), followed by the Jazz Institute of Chicago (6:25 p.m.) and Freddy Cole (7:45 p.m.) in a tribute to his brother, Nat "King" Cole, who would have turned 100 this year.
Additional highlights: The Art Ensemble of Chicago (Friday), Cecile McLorin Salvant (Saturday) and Eddie Palmieri Sextet (Sunday).
Details: 5:45-9 p.m. Thursday; 11 a.m.-9 p.m. Friday-Sunday at Millennium Park, 201 E. Randolph St. (MAP); and 11 a.m.-4:30 p.m. Thursday at the Cultural Center, 78 E. Washington St. (MAP). All concerts are free. 
---
Find more fests: 2019 Summer Festival Guide
---
2. Jam
Celebrating its 10th anniversary, North Coast Music Festival kicks off Labor Day weekend with performances by more than two dozen bands and DJs. Expect to hear electronic dance music, hip-hop and indie rock accompanied by lots of bass, lasers and fog machines. Headliners include Bassnectar and Flux Pavilion (Friday) and Major Lazer and Jauz (Saturday).
Details: 2-11 p.m. Friday and Saturday at Huntington Bank Pavilion at Northerly Island, 1300 S. Linn White Drive. $57.99-$87.99 / MAP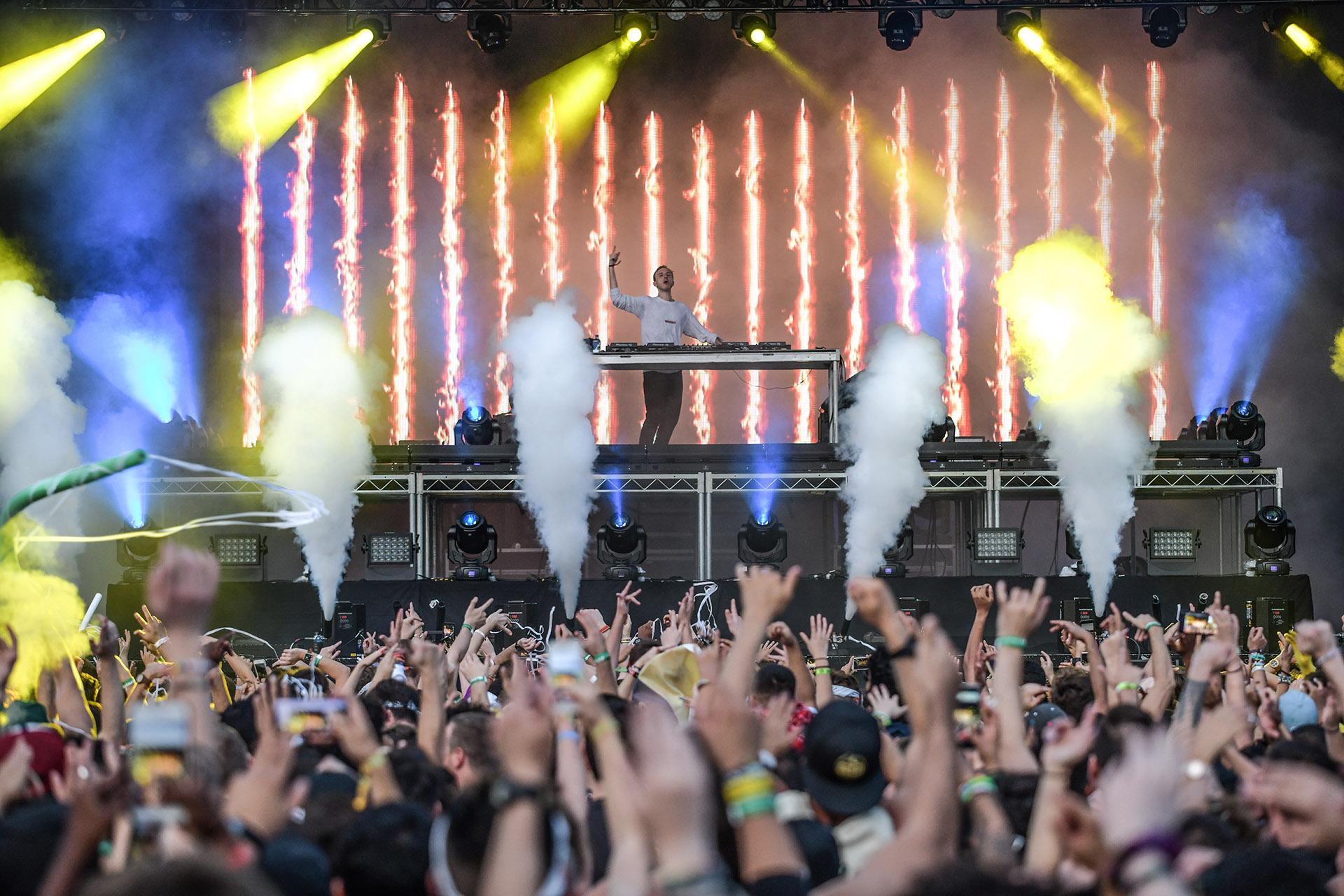 (Phierce Photography by Keith Griner / North Coast Music Festival)
3. Sample
Picky eaters – and foodies – have plenty of options to choose from at the final installment of the Thursday Night Out series. More than 20 downtown Oak Park restaurants participate in the series' "dine-around" program. How it works: for $20 you get four tickets redeemable for select menu items at participating restaurants. Enjoy live music from jazz guitarist Alejandro Urzagaste followed by the Ifficial Reggae Movement.
Details: 5-9 p.m. Thursday on Marion Street between Lake Street and North Boulevard. Free / MAP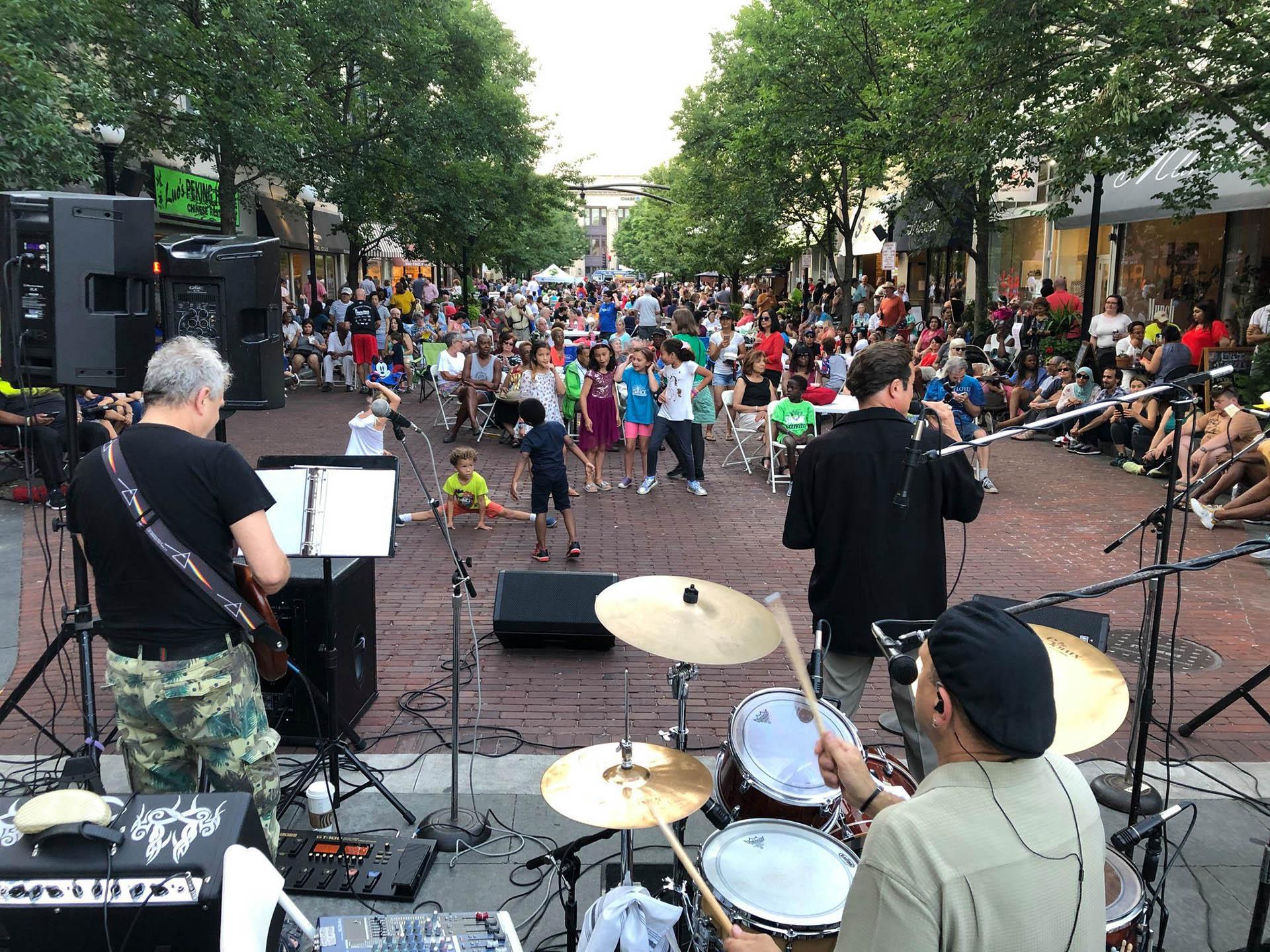 (Downtown Oak Park / Facebook)
4. Immerse
Global music and food, fine art, a marketplace, drumming and performances highlight the African Festival of the Arts. Celebrating its 30th anniversary, the fest features various artists and vendors showcasing their wares, from fabrics to jewelry and natural products. Local, national and international musicians perform throughout the weekend, including Sam Chapman (Friday), Wale (Saturday), Donnie McClurkin and Band (Sunday), and Afro B (Monday).
Details: 1-10 p.m. Friday; 10 a.m.-10 p.m. Saturday-Monday at Washington Park, 5100 S. Cottage Grove Ave. $15-$20; $10 seniors; $5 for kids ages 5-12; free for ages 5 and under /  MAP
---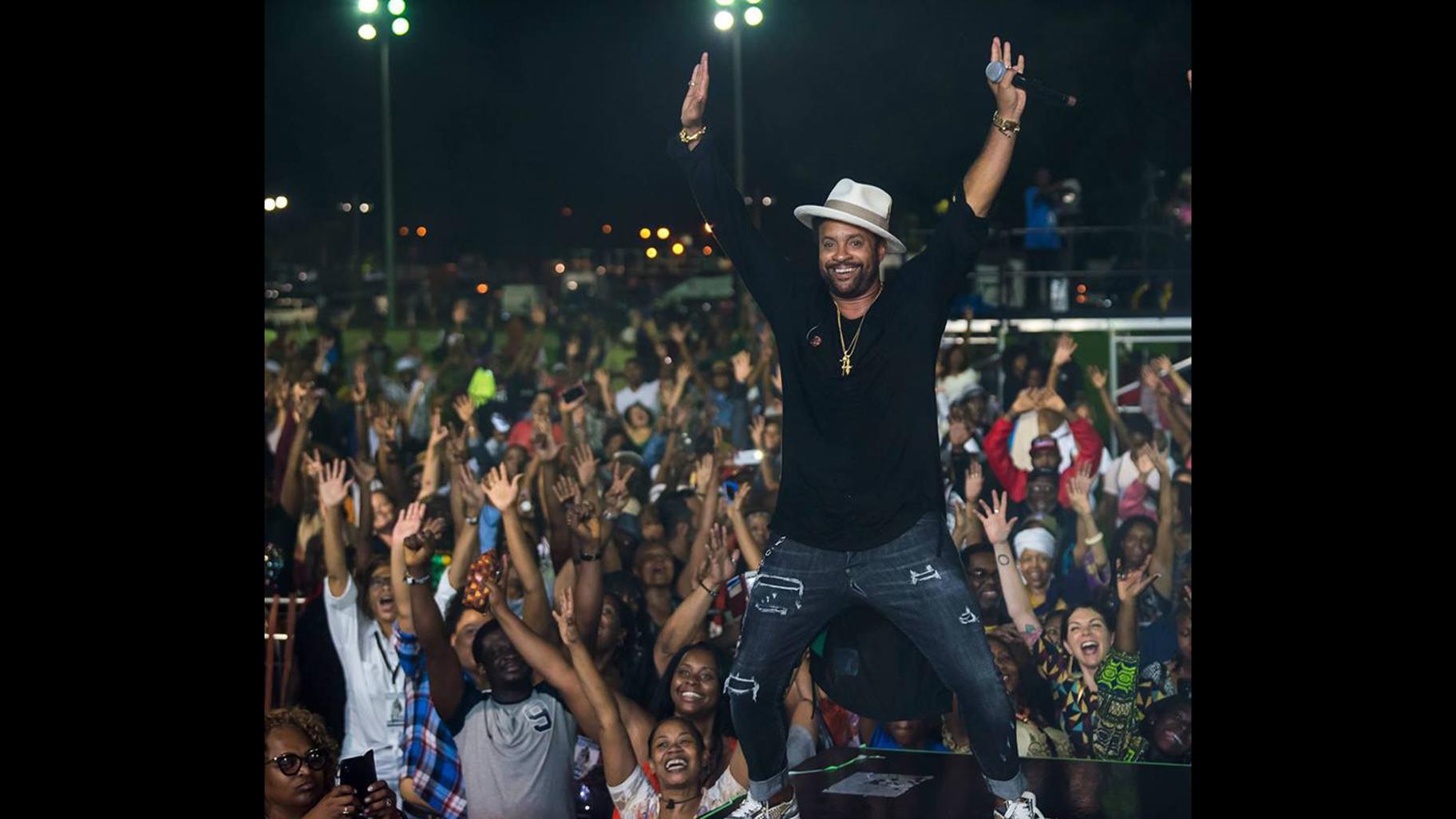 (African Festival of the Arts 2018 / Facebook)
5. Bear down
Beach days will soon give way to tailgating. And we're OK with that. Kick off football season at the 2019 Miller Lite Chicago Bears Block Party. Get a preview of the season opener against Green Bay by former Chicago Bear and color commentator Tom Thayer and Bears Radio play-by-play announcer Jeff Joniak. Indulge in tailgate-style foods and beverages. Musical highlights include Lovelytheband, Friday Pilots Club and the Chicago 6, featuring Bears alumni Dan Hampton, Steve McMichael and Otis Wilson.
Details: Noon-10 p.m. Saturday along Milwaukee Avenue between Spaulding and Kedzie avenues. Free / MAP
---
6. Consume
Pierogi, potato pancakes and Polish sausage (drool) are among the traditional dishes you can try at the Taste of Polonia. Wash it all down with a cold brew or vodka (free tastings at 4 p.m. daily). Get your fill of Polish history and culture through exhibits, documentary screenings, performances and four stages of live music, from polka to pop rock and beyond.
Details: 5-10:30 p.m. Friday; noon-10:30 p.m. Saturday and Sunday; noon-9:30 p.m. Monday at the Copernicus Center, 5216 W. Lawrence Ave. $5-$10; free for kids 12 and under / MAP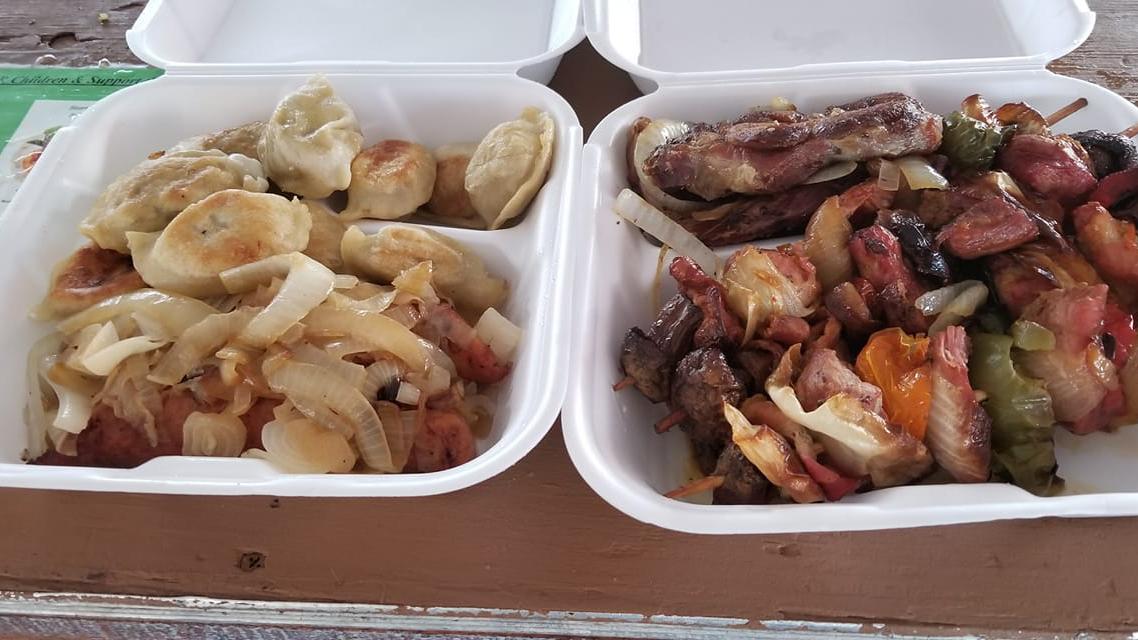 (Taste of Polonia / Facebook)
7. Explore
Puerto Rican culture shines at the Fiesta Boricua. Enjoy performances by local and international salsa and bomba groups, play dominoes, marvel at classic cars and attend the Misa Jibara, a Catholic mass infused with Puerto Rican musical and cultural elements (3 p.m. Saturday). Puerto Rican Mayors Josean Santiago of Comerio, Eduardo Cintron of Guayam and Julia Nazario of Loiza are scheduled to attend, pending the weather in Puerto Rico.
Details: Noon-9 p.m. Saturday and Sunday along Division Street between Western and California avenues. Free / MAP
---
8. Strum
Cowboys and cowgirls, dust off your boots and mosey on over to Nashwood, a Nashville-themed music festival in north suburban Highwood (get it?) where you can hear live country, bluegrass, Southern rock and blues music from more than 80 acts at a dozen restaurants, bars and outdoor stages. A special kids' area includes games, bounce houses and a mechanical bull.
Details: Acts start at 5 p.m. Friday; 11 a.m. Saturday and Sunday at various locations including Longitud315, 315 Waukegan Ave., Highwood. Free / MAP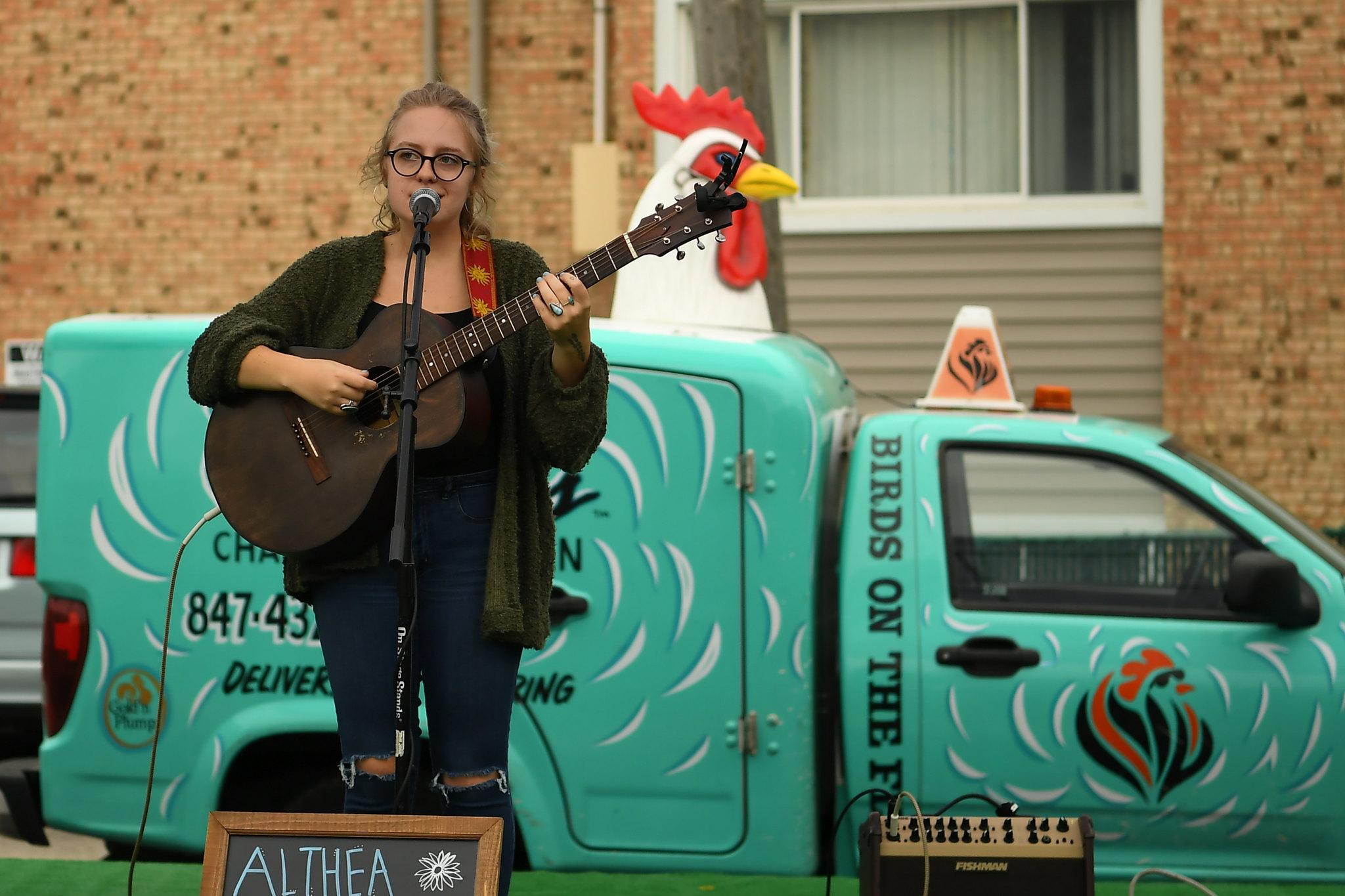 (Courtesy of celebratehighwood.com)
---
9. Collect
Dozens of booths featuring jewelry, art, pet treats and gourmet snacks await you at Frankfort Fall Fest. The annual craft fest boasts more than 300 artists from across the country, a carnival, live music and parade (1 p.m. Sunday).
Details: 10 a.m.-6 p.m. Saturday and Sunday; 10 a.m.-5 p.m. Monday at Kansas and Oak Streets, Frankfort. Free; $10 parking / MAP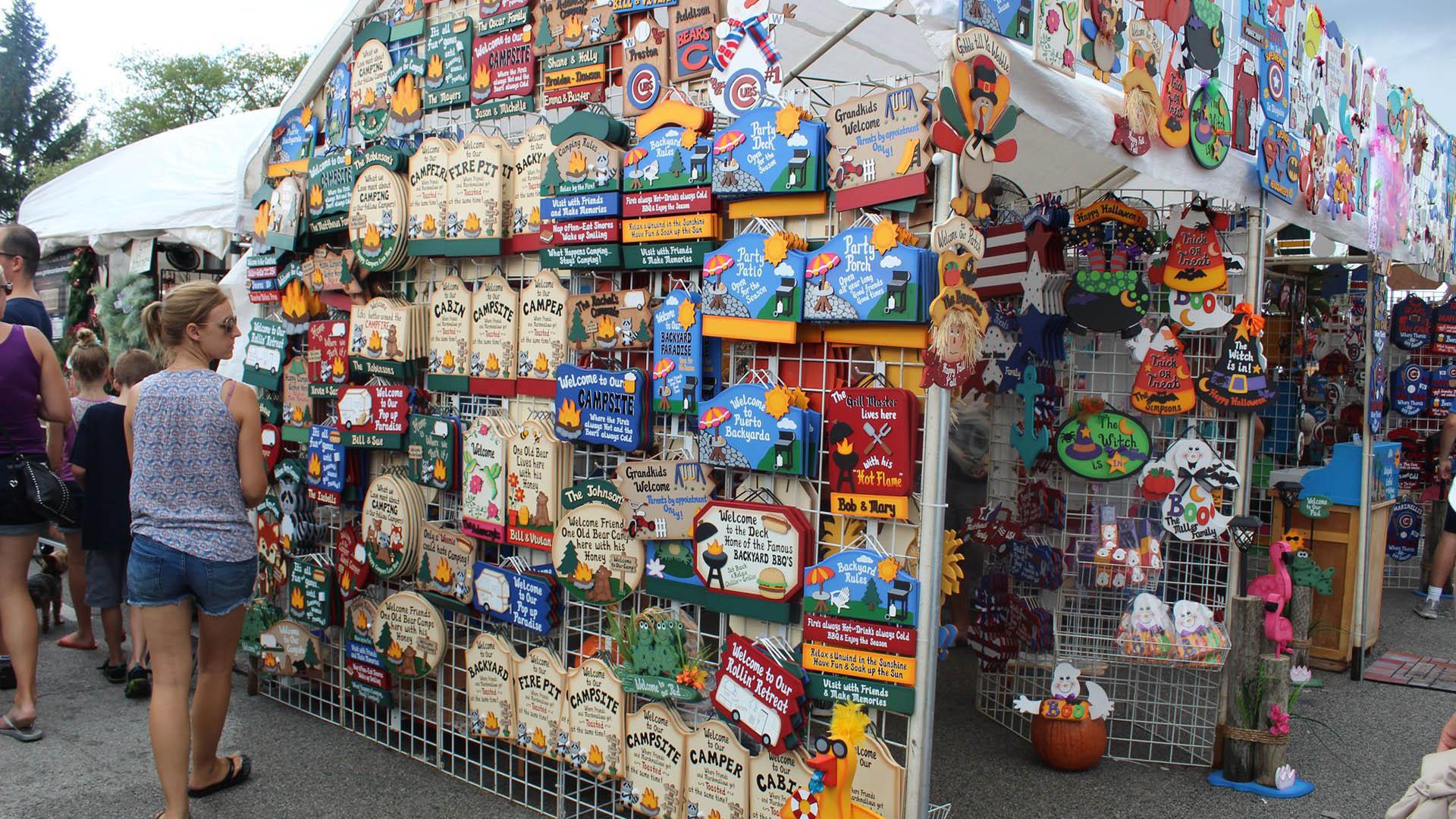 (Frankfort Fall Fest / Facebook)
10. Gather
Face painting, arts and crafts, live music and free giveaways are among the highlights of the Chicago Block Party. Hosted by the Genesis Dream Center, Children's Literacy Project and the Chicago YMCA, the event seeks to promote friendship, reinforce social good and showcase solutions to some of the issues facing the city. Shop from a free clothing boutique, receive free groceries, participate in job interview sessions and apply for jobs at the onsite job fair. Festivities wrap up with a backpack giveaway for 500 kids heading back to school.
Details: 11 a.m.-5 p.m. Saturday and Sunday at Life Changers International Church Chicago, 1337 W. 15th St. Free / MAP
---
11. Hammer out
A busted shovel or broken spatula won't derail your gardening or grilling after attending Forging Tools for the Garden and Grill. Get a lesson in blacksmithing, learn the process of simple, effective toolmaking and try your hand at bending and shaping metal. Artists Hannah Hirsekorn and Jim Duigan will forge iron garden tools with handmade wooden handles.
Details: 1-4 p.m. Saturday at the Smart Museum of Art, 5550 S. Greenwood Ave. Free / MAP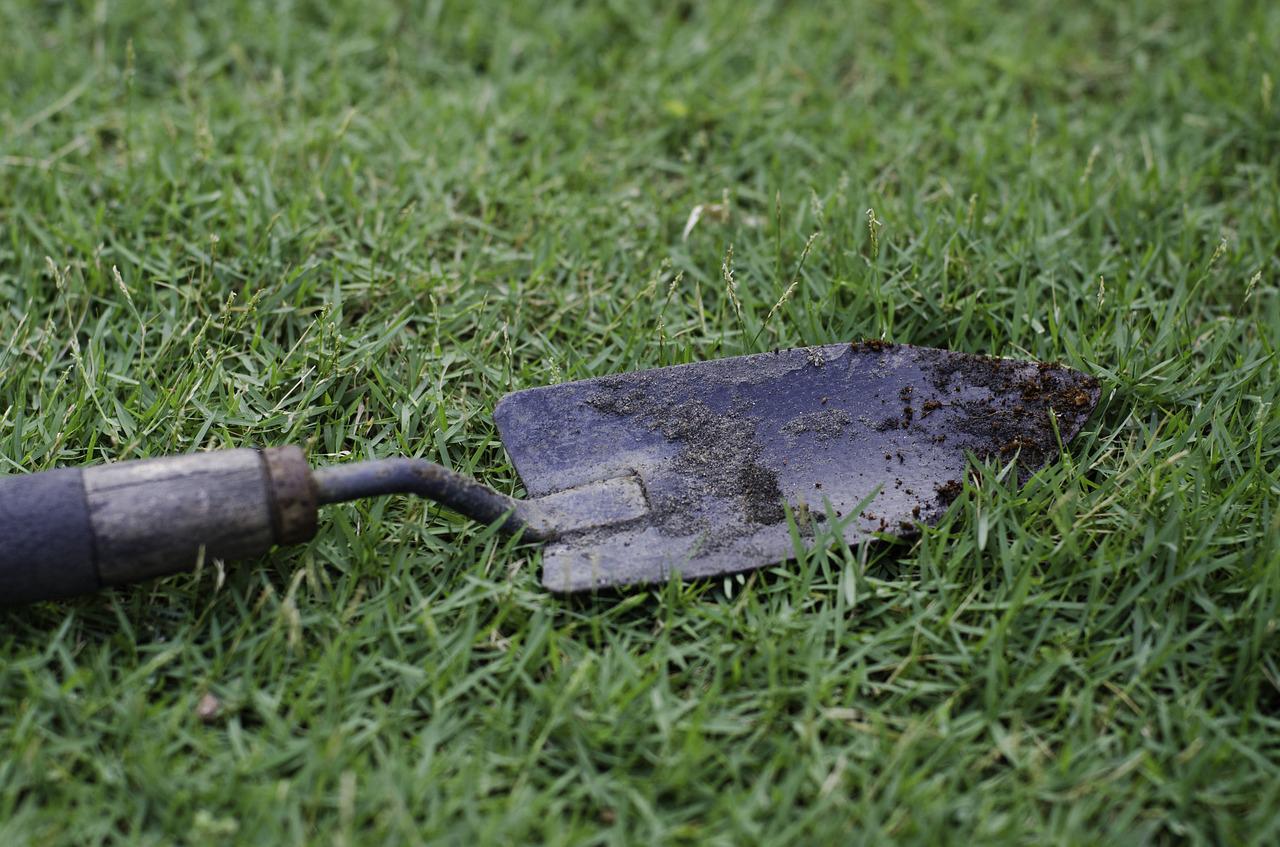 (Allan Lau / Pixabay)
---
12. Delight
Bid adieu to summer at the Naperville Jaycees' Last Fling. The family oriented event boasts carnival rides, a petting zoo, bounce houses, crafts and live music. Headliners include Better than Ezra (Friday), Vertical Horizon (Saturday) and Big Head Todd and the Monsters (Sunday). Proceeds benefit local nonprofits.
Details: 5-11 p.m. Friday; 10 a.m.-11 p.m. Saturday and Sunday; 10 a.m.-8 p.m. Monday at Naperville Central High School, 440 W. Aurora Ave., Naperville. $10 general admission; free for kids ages 12 and under / MAP
---
Events listed are subject to change. We recommend double-checking times and locations before you head out the door. Want to share your upcoming events with us for consideration in a future roundup? Send us an email.
---