(kojoman68 / Flickr)
1. Celebrate
Decked-out floats, marching bands, drill teams, tumblers and dance teams flood Martin Luther King Jr. Drive to celebrate the 90th anniversary of the Bud Billiken Parade. The annual back-to-school bash is one of the country's largest parades and remains a family business, with Myiti Sengstacke-Rice, great grandniece of parade founder Robert Sengstacke Abbott, organizing the event. Watch our story about the parade to learn more about its legacy.
More than 1 million are expected to attend the event, which will be led by actor and comedian Lil Rel Howery. Can't make it to the parade site? Watch it live on ABC-7 from 10 a.m.-12:30 p.m. After the parade, head to Washington Park for an afternoon of activities, a hiring fair and school supply giveaways.
Parade: 10 a.m.-2:30 p.m. Saturday. The parade steps off at Oakwood Boulevard and Dr. Martin Luther King Jr. Drive and proceeds south along King Drive. Free (MAP) / Fest: Noon-4 p.m. Saturday at Washington Park, 51st Street and King Drive. Free (MAP)
---
Find more fests: 2019 Summer Festival Guide
---
2. Admire
A quartet of Waza—Japanese master crafters from Tokyo—demonstrate their generations-old skills creating unique wares at the Ginza Holiday Festival. The annual celebration of Japanese culture includes taiko drumming performances, aikido and judo demonstrations, koto (Japanese string instrument) concerts and kendo (Japanese fencing). Dine on traditional dishes like sushi, grilled chicken teriyaki and udon (Japanese cold noodles).
Details: 5:30-8:30 p.m. Friday; 11:30 a.m.-8 p.m. Saturday; 11:30 a.m.-4:30 p.m. Sunday at the Midwest Buddhist Temple, 435 W. Menomonee St. $5 suggested donation / MAP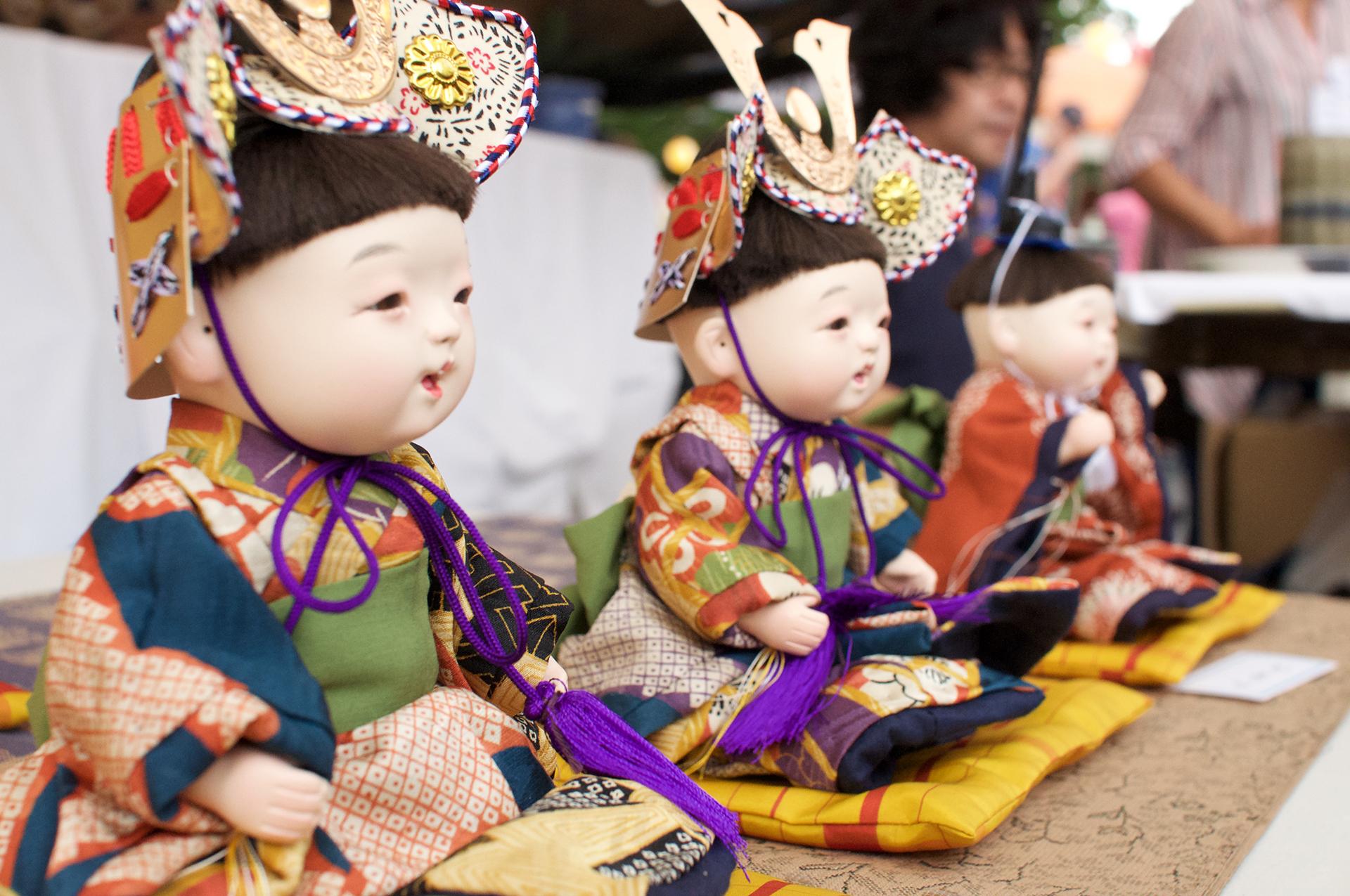 Waza Ichimatsu Dolls (Photo by J Matsumoto)
3. Dance
Feel the beat at the My House Music Festival, where dozens of artists perform on a pair of stages, including DJ Terry (Saturday) and DJ Pierre (Sunday). Live art, family friendly activities, food trucks and local food vendors round things. Proceeds benefit Children's Miracle Network Hospitals, Yollocalli Arts Reach and Sprouting Leaders.
Details: Noon-10 p.m. Saturday and Sunday at Harrison Park, 1824 S. Wood St. $10; free for ages 17 and under / MAP
4. Pig out
Vienna Beef hot dogs are served up in a variety of regional and ethnic styles at the Chicago Hot Dog Fest. Show your love for the cuisine by dressing up as one (or better yet, have your kiddo don the hot dog costume). Live music, crafts for kids and bounce houses are also on tap. Live music highlights include Wedding Banned (Friday); Tributosaurus Becomes the Rolling Stones (Saturday); and Boy Band Review (Sunday).
Details: 11 a.m.-9 p.m. Friday and Saturday; 11 a.m.-8 p.m. Sunday at Stockton and LaSalle Drives. $5 suggested donation / MAP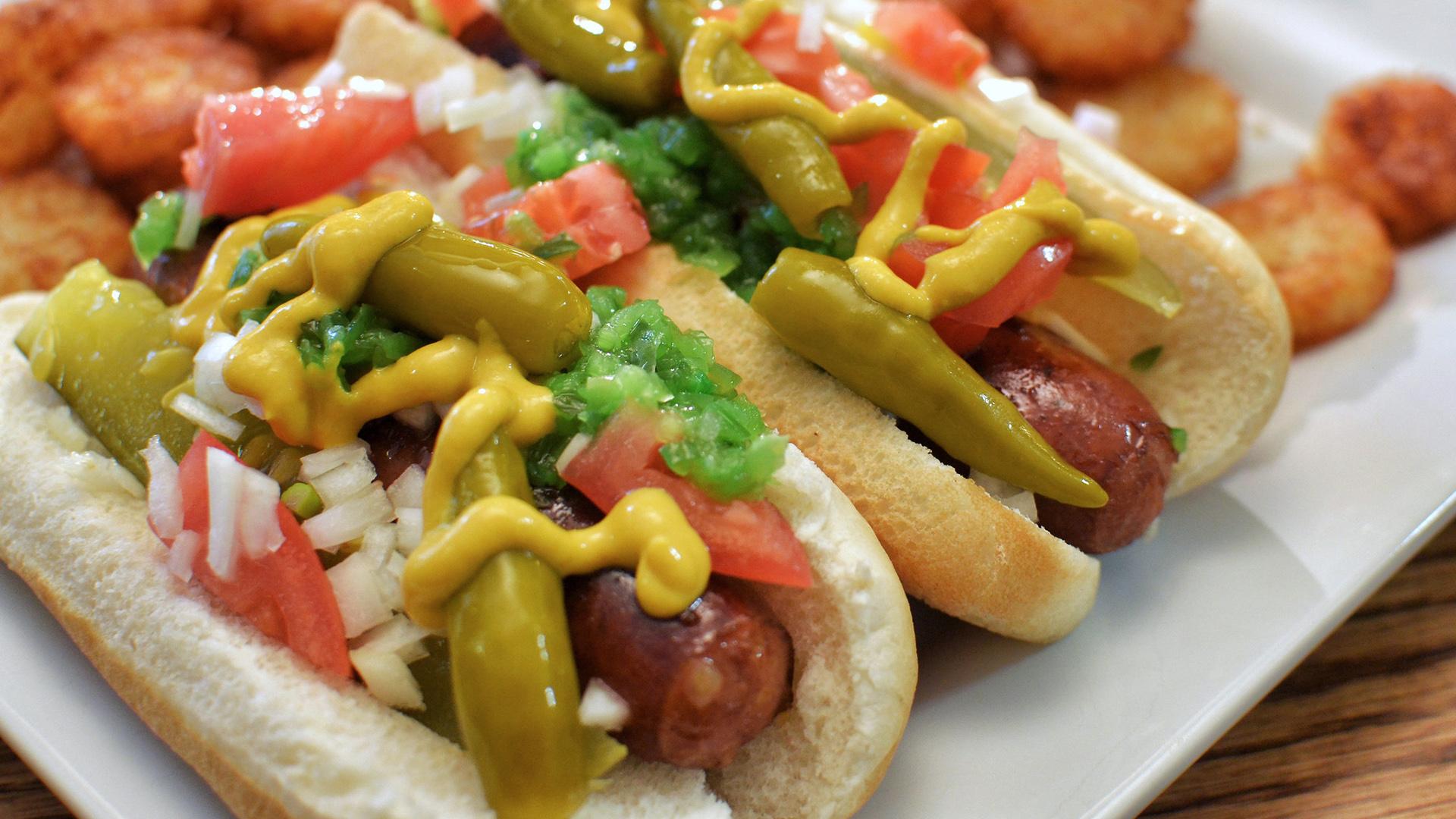 (jeffrewyw / Flickr)
5. Meow
Watch felines perform acrobatic feats and tricks, like riding skateboards, jumping through hoops and rolling on balls, as the Amazing Acro-Cats take the stage. Be sure to stick around for the finale: a performance by Tuna and the Rock Cats. Partial proceeds benefit animal rescues, including the Friends of Chicago Animal Care and Control.
Details: Performances at 7 p.m. Thursday and Friday; 3 p.m. and 7 p.m. Saturday; 5 p.m. Sunday at the Vittum Theater, 1012 Noble St. $26-$45 / MAP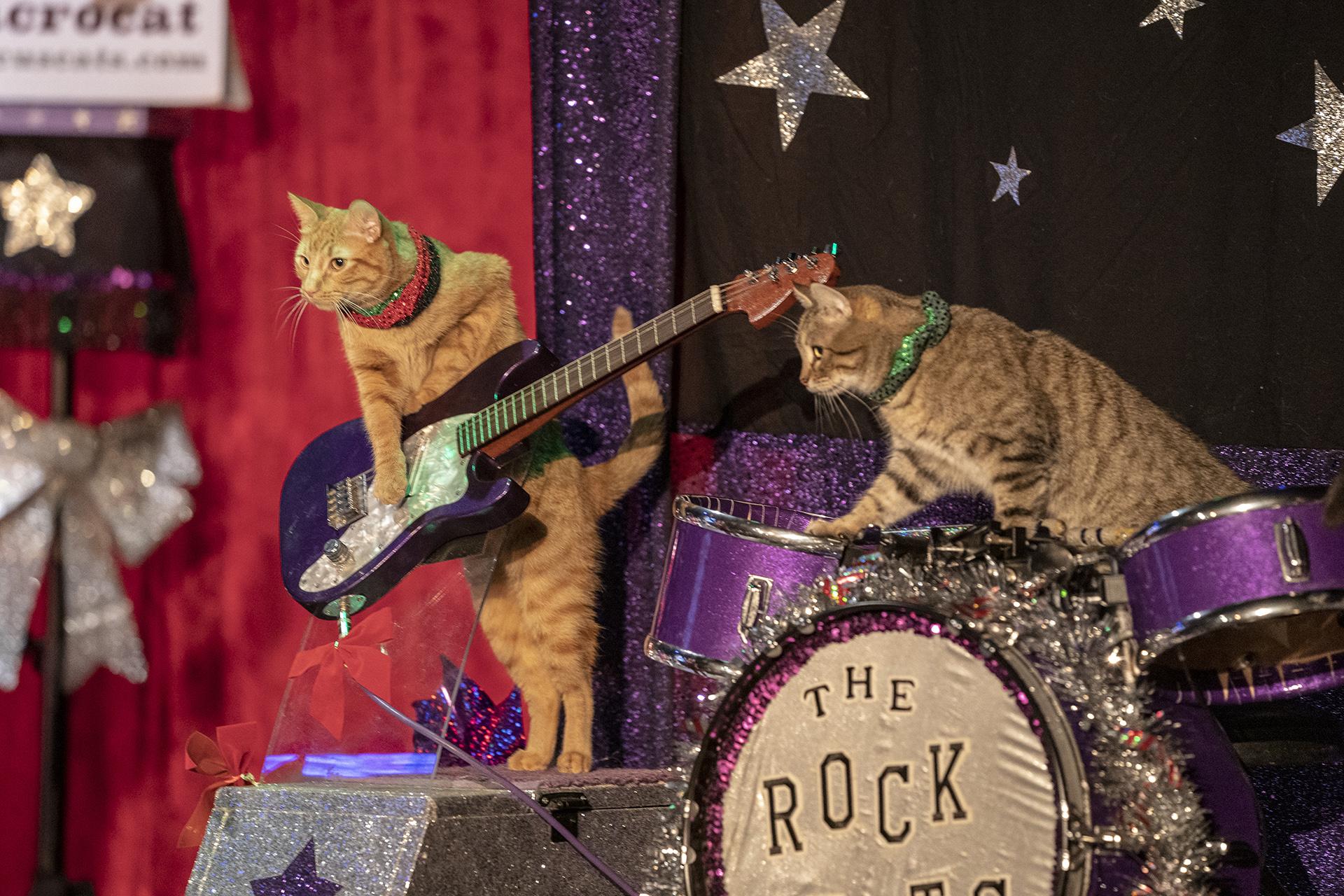 (Photo by Skip Bolen)
6. Tune in
Classical music serenades the North Side with the return of the Thirsty Ears Festival, which organizers say is the city's only outdoors classical music street fest. Highlights include a performance of "1,001 Afternoons in Chicago," a radio play of live musicians and voices, and an hourlong presentation of modern silent films which are accompanied by a live score from the Access Contemporary Music ensemble. All proceeds from the event support the ACM School of Music.
Details: 1-9 p.m. Saturday; 11 a.m.-9 p.m. Sunday at 1758 W. Wilson Ave. $10 suggested donation / MAP
---
7. Nosh
Don't let the name fool you: Veggie Fest is not just for vegans and vegetarians. Meat eaters are also welcome to attend and learn how to sneak more plant-based foods into their diets, while wannabe vegetarians can get tips for transitioning. Food demos, talks, a yoga tent, live music and a meditation tent are also on tap.
Details: 11 a.m.-8 p.m. Saturday and Sunday at Danada South Park, 2701 Navistar Circle, Lisle. Free / MAP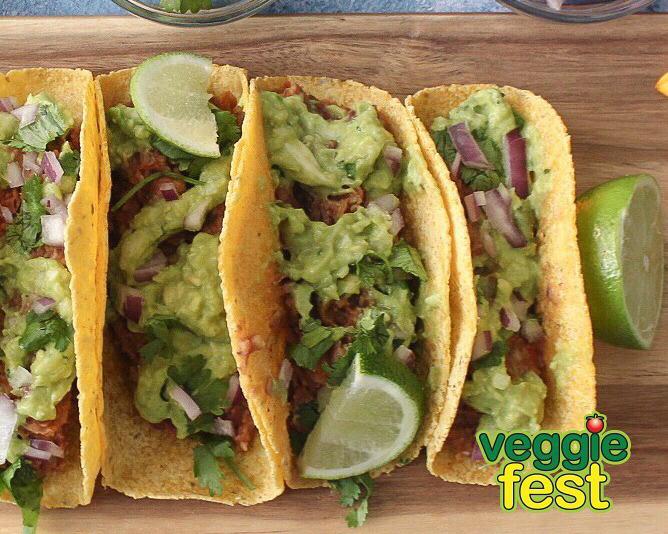 (Veggie Fest / Facebook)
8. Sip
Inspired by Hopewell Brewing Company's foray into natural wine, the inaugural Act Natural: Natural Wine & Beer Festival seeks to showcase beverages from small producers. Participants include Is/Was Brewing, Transient Artisan Ales, Cream Wine Company and Diversey Wine. Tickets include 20 drink samples.
Details: 1-5 p.m. Saturday at Sleeping Village, 3734 W. Belmont Ave. $40 in advance; $45 at the door / MAP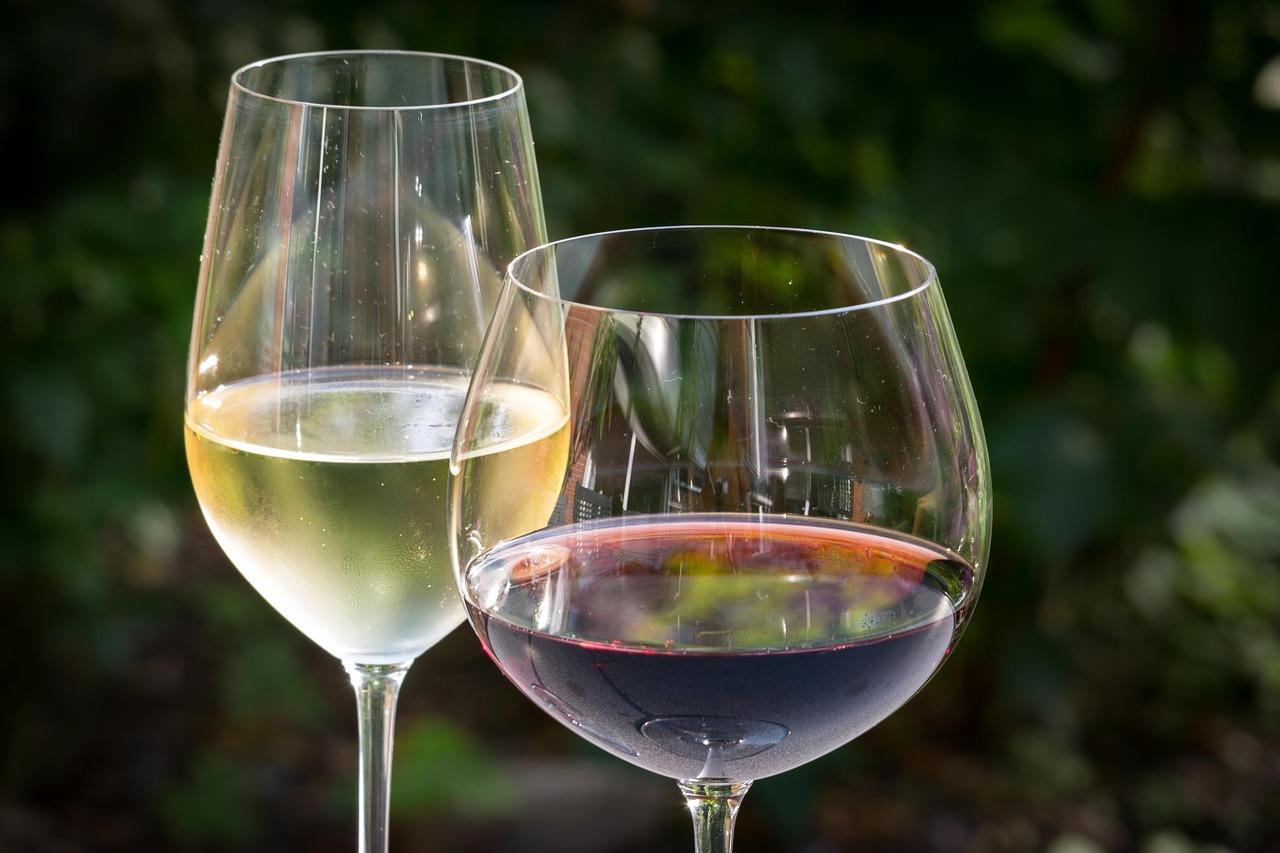 (Thomas B. / Pixabay)
9. Experience
Cuban culture shines at Festival Cubano. Participate in domino tournaments, learn to dance to Cuban and Latin rhythms, enjoy hand-rolled cigars and admire classic vintage cars from the 1950s-'70s. Musical performers include Lil Suzy (Friday), Tito Nieves (Saturday) and the Buena Vista Social Club & Eliades Ochoa (Sunday).
Details: 11 a.m.-10 p.m. Friday-Sunday at Riis Park, 6100 W. Fullerton Ave. $20 single day admission; $45 three-day admission; free for ages 12 and under / MAP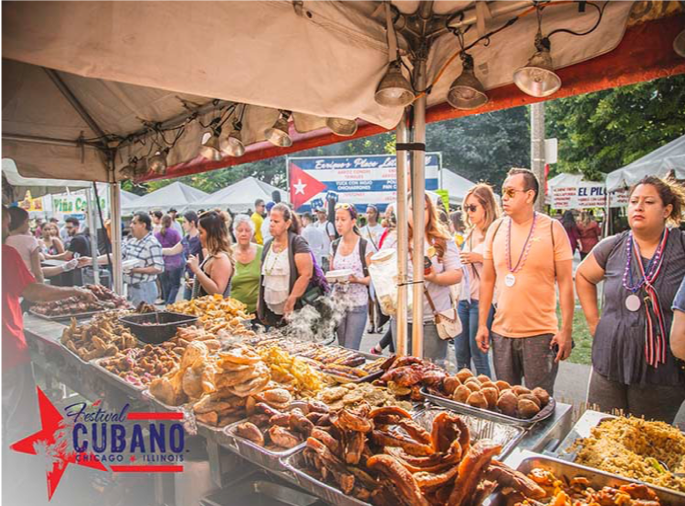 (Festival Cubano / Facebook)
10. Fly
Colorful aircraft soar through the sky at the Kite Festival, where you can fly your own and watch stunt-kite performances by members of the Chicago Fire Kite Team and the Kite Society of Wisconsin & Illinois. Don't have a kite? Make your own at the fest in a kite making workshop (10 a.m.-2 p.m.).
Details: 10 a.m.-3 p.m. Saturday and Sunday at the Chicago Botanic Garden, 1000 Lake Cook Road, Glencoe. Free; regular parking fees apply / MAP
---
Events listed are subject to change. We recommend double-checking times and locations before you head out the door. Want to share your upcoming events with us for consideration in a future roundup? Send us an email.
---