Wakandacon, an Afro-futuristic celebration inspired by the blockbuster movie "Black Panther," returns to Chicago this weekend for its second year.
The three-day, family friendly festival aims to be an inclusive space for comic book lovers, pop culture fanatics and art and tech enthusiasts.
Afro-futurism, a term coined by culture critic Mark Dery in the 1990s, is a cultural and artistic movement, a philosophy of science and history that examines the connection between the African diaspora and technology.
"Afro-futurism is the idea of creating a future unknown outside of the realm of colonization," said Wakandacon producer and media lead Lisa Beasley.
Aside from taking inspiration from the movie, Wakandacon was driven by a desire to create a space for black nerds and creatives to convene and discuss a range of topics, Beasley said.
After the film's release in February 2018, Wakandacon founder David Barthwell began brainstorming. By April the team came together and began to plan the first Wakandacon, which 2,500 people attended.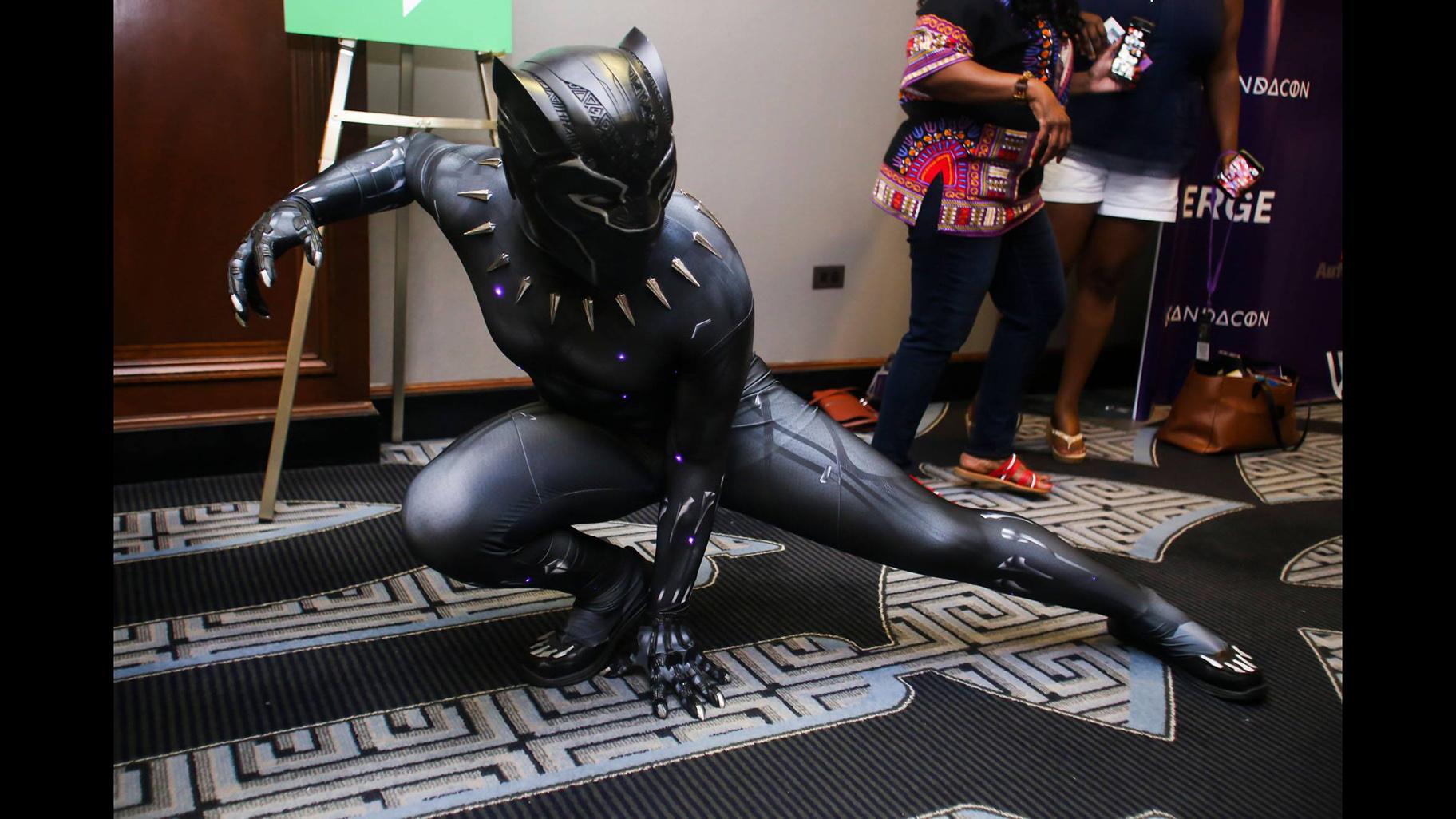 Wakandacon 2018 (Credit: Nkechi Chibueze / Happy Black Chick Photography)
The amount of support for that inaugural convention came as a shock to Beasley. "I was surprised at how many people brought tickets and trusted [our vision]," she said.
This year's conference provides opportunities to learn and talk about mental health and will incorporate programs that help in building life skills. It also features panel discussions from leaders in design, tech and wellness. Additionally, Wakandacon will include a black-owned business vendor mall, a cosplay parade, gaming competitions, art and theater performances, a children's gallery and more.
Wakandacon runs Friday through Sunday at McCormick Place. For more information, visit wakandaforever.com
---
Related stories:
2019 Chicago Summer Festival Guide
Digital Outlet The Triibe Launches Print Guide to Black Chicago
Watch 'Black Panther,' 'Love, Simon' in Millennium Park This Summer
---