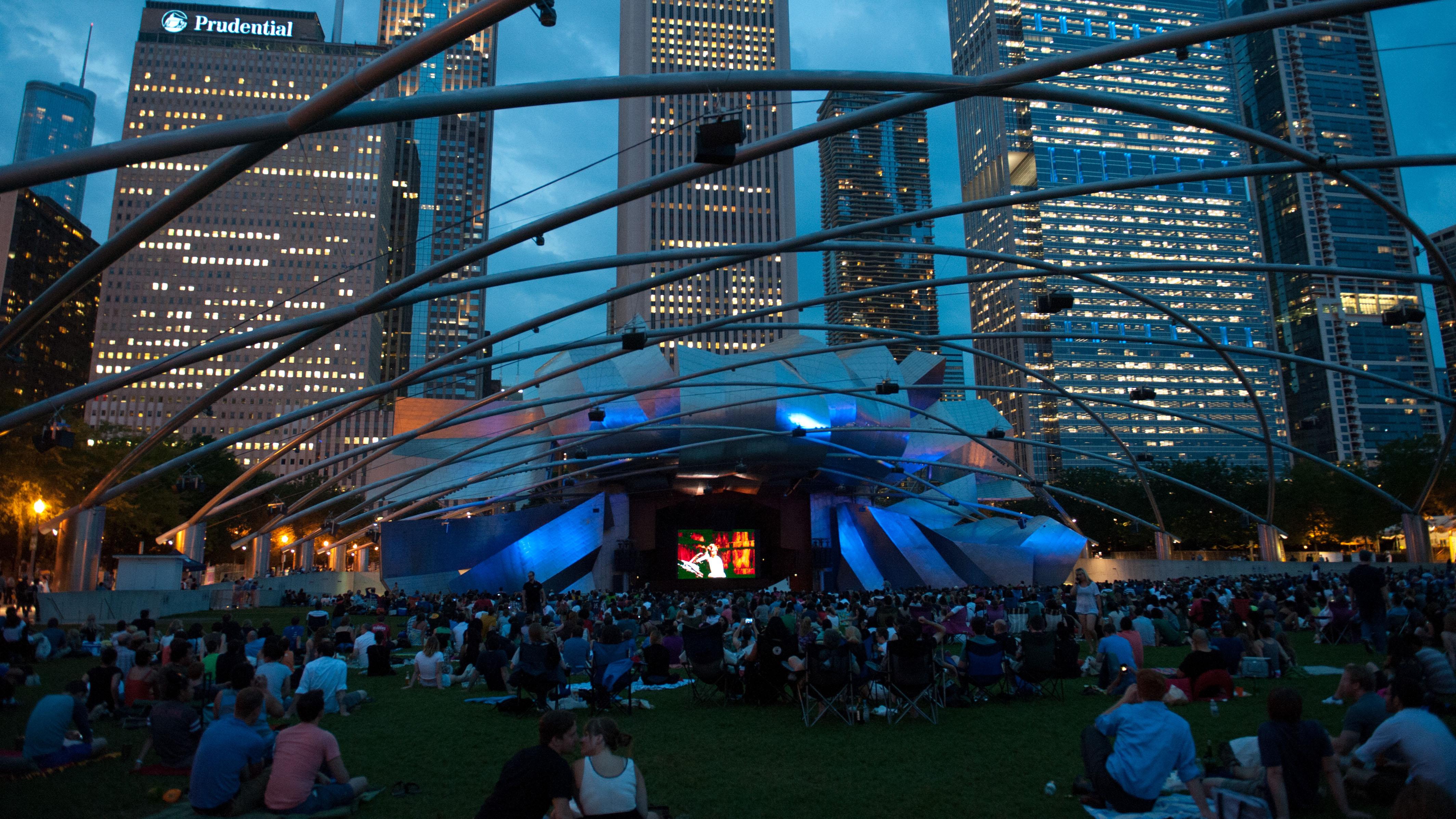 (Courtesy City of Chicago, DCASE)
Watch movies alfresco this summer when the city's Millennium Park Summer Film Series returns on Tuesday evenings starting June 4. The free series kicks off with 2018 Oscar-winning "Black Panther."
Special events include a double feature (July 16) of Oscar-winning movies "Moonlight" followed by "Pan's Labyrinth." A special daytime screening of the 2015 film "Inside Out" takes place Monday, Aug. 5. All other movies are screened at 6:30 p.m. on a 40-foot LED screen. To commemorate the Year of Chicago Theater, all movies will be presented in collaboration with a local theater company.
What you can bring: outside alcohol, food and small picnic items.
Leave at home: tents, oversized umbrellas, grills, metal knives and cutlery (corkscrews are allowed), open-flame candles, stakes, oversize tarps or blankets, and pets (though service animals are allowed). Read more Millennium Park rules here.
More outdoor movies
Another popular event takes place at neighborhood parks across the city. The Chicago Park District's Movies in the Parks series runs from June 7 through Sept. 9. You can find the full schedule for that series in PDF format here.
Check out this year's films in Millennium Park below (or Jump to films for JUNE | JULY | AUGUST)
---
JUNE (Jump to films in JULY | AUGUST)
Tuesday, June 4:
"Black Panther" (2018, rated PG-13, 135 minutes) | Programmed in collaboration with eta Creative Arts Foundation
Tuesday, June 11:
"Frida" (2002, rated R, 123 minutes) | Programmed in collaboration with Teatro Vista
Tuesday, June 18:
"Love, Simon" (2018, rated PG-13, 110 minutes) | Programmed in collaboration with About Face Theatre
Tuesday, June 25:
"Wonder Woman" (2017, rated PG-13, 149 minutes) | Programmed in collaboration with Rivendell Theatre Ensemble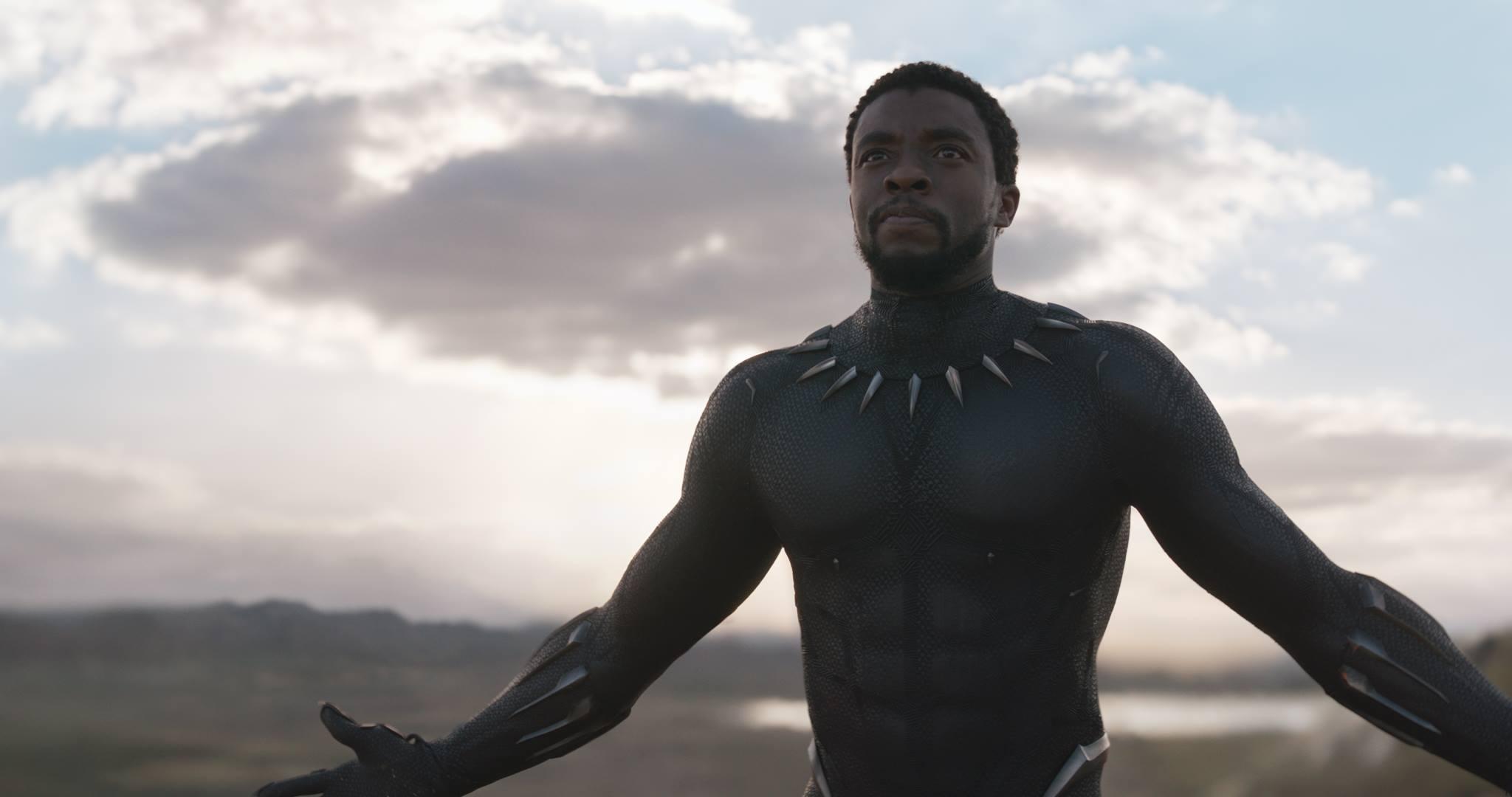 "Black Panther," starring Chadwick Boseman, is scheduled to be shown Tuesday, June 4 in Millennium Park. (Black Panther / Facebook)
JULY (Jump to films in JUNE | AUGUST)
Tuesday, July 2:
"The Wiz" (1978, rated G, 136 minutes) | Programmed in collaboration with Black Ensemble Theater
Tuesday, July 9:
"10 Things I Hate About You" (1999, rated PG-13, 99 minutes) | Programmed in collaboration with Chicago Shakespeare Theater
Tuesday, July 16:
Double Feature: "Moonlight" (2018, rated R, 115 minutes); "Pan's Labyrinth" (2006, rated R, 119 minutes) | Programmed in collaboration with Steppenwolf Theatre Company and Aguijon Theater
Tuesday, July 23:
"The Music Man" (1962, rated G, 155 minutes) | Programmed in collaboration with Goodman Theatre
Tuesday, July 30:
"Fences" (2016, rated PG-13, 139 minutes) | Programmed in collaboration with Court Theatre
"The Wiz," starring Diana Ross, is scheduled to be shown Tuesday, July 2 in Millennium Park. (Rob Bogaerts / Anefo)
AUGUST (Jump to films in JUNE | JULY)
Monday, Aug. 5 at 10:30 a.m.:
"Inside Out" (2015, rated PG, 102 minutes) | Programmed in collaboration with Chicago Children's Theatre
Tuesday, Aug. 6:
"The Muppet Movie" (1979, rated G, 97 minutes) | Programmed in collaboration with Free Street Theater
Tuesday, Aug. 13:
"Crouching Tiger, Hidden Dragon" (2000, rated PG, 120 minutes) | Programmed in collaboration with Lookingglass Theatre Company 
Tuesday, Aug. 20:
"My Big Fat Greek Wedding" (2002, rated PG, 96 minutes) | Programmed in collaboration with Victory Gardens Theater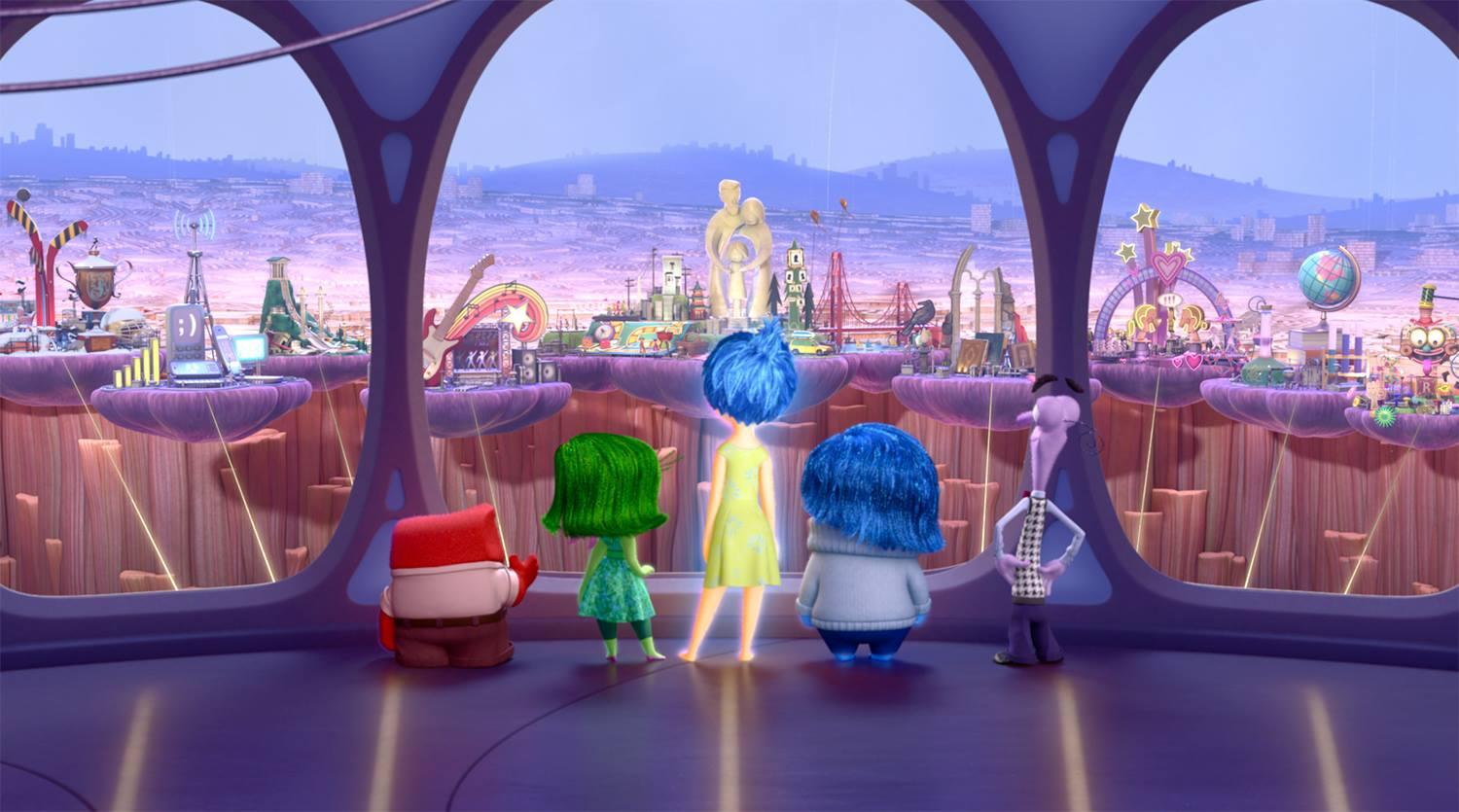 "Inside Out," starring Amy Poehler and Phyllis Smith, is scheduled to be shown Monday, Aug. 5 in Millennium Park. (Inside Out / Facebook)
---
Related stories:
2019 Chicago Summer Festival Guide
Eat Candy This Summer as an Intern at Mars Wrigley
---