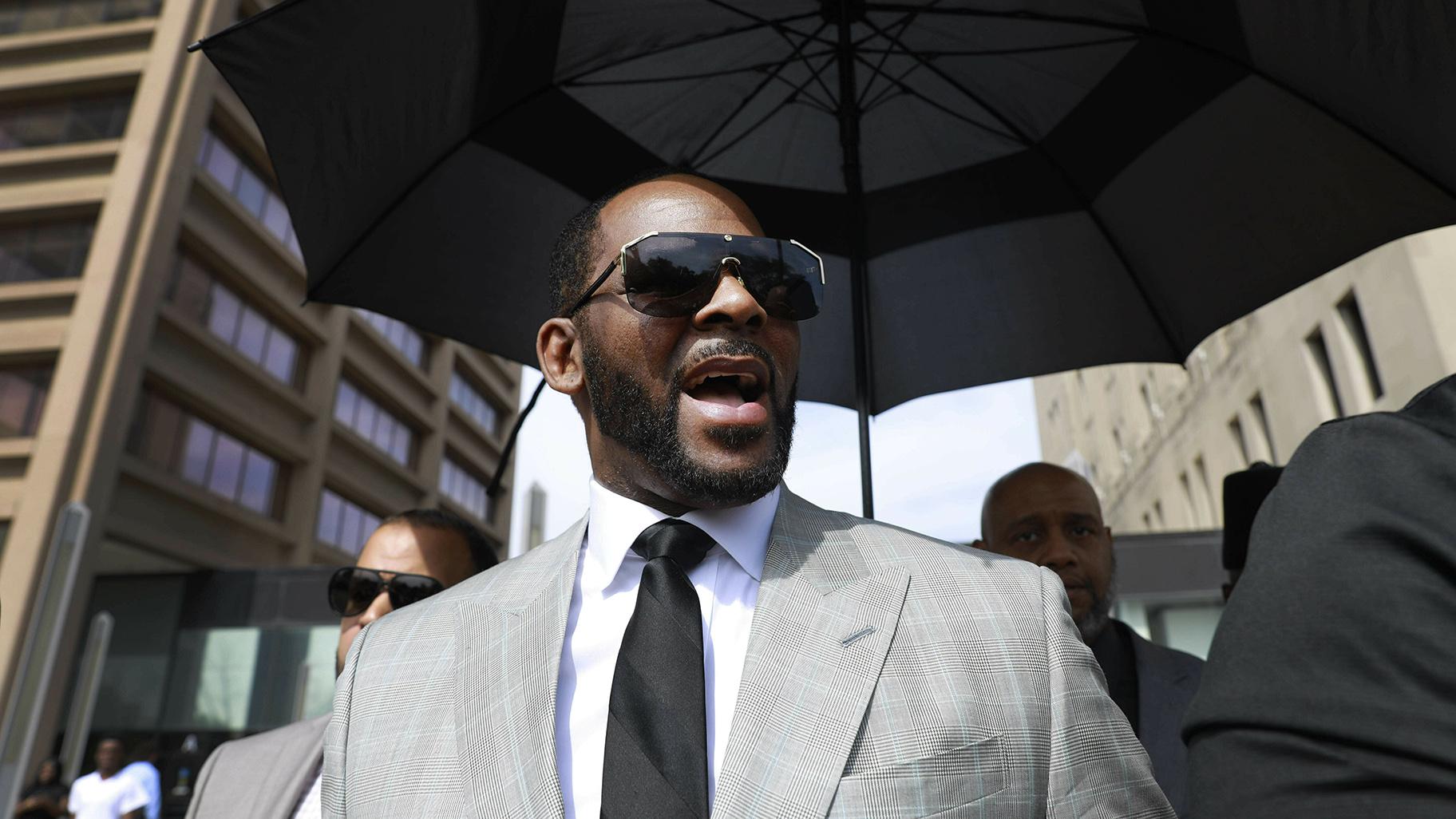 In this June 6, 2019 file photo, musician R. Kelly departs the Leighton Criminal Court building after pleading not guilty to 11 additional sex-related charges in Chicago. (AP Photo / Amr Alfiky, File)
CHICAGO (AP) — A federal court hearing for R&B singer R. Kelly has been pushed back a day and will instead be held Tuesday when the singer was expected to be arraigned.
Federal judges were supposed to meet Monday in Chicago to figure how to proceed in the case that involves separate indictments out of Chicago and New York. According to a judge's order they'll discuss the details Tuesday afternoon.
Kelly is expected in court.
The 52-year-old was arrested last week on a 13-count indictment that includes sex crimes and obstruction of justice. A federal indictment was also unsealed in New York that charges him with racketeering and sex-related crimes.
Kelly remains in federal custody. Federal prosecutors want him to stay there, arguing he's dangerous and a flight risk.
His attorney denies the allegations.
---
Related stories:
R. Kelly Facing Sweeping New Federal Sex Crime Charges
R. Kelly's Lawyers Ask Judge to Dismiss Sex Abuse Lawsuit
Alleged Sex Tape in R. Kelly Case Turned Over to Defense
---