1. Perform
Joyful sounds serenade the Windy City as musicians and singers of all skill levels participate in Make Music Chicago. Held every June 21, the event is touted as the largest single-day celebration of music. This year more than 1,000 cities around the world are expected to participate. In Chicago, more than 150 events, like play-alongs, sing-alongs and free music lessons, are scheduled across 75 locations.
Details: Times and locations vary on Friday. Free / MAP
---
Find more fests: 2019 Summer Festival Guide
---
2. Sip
Local breweries and distilleries flood Chicago's Malt Row with their creations at Ravenswood on Tap. Participating breweries include Band of Bohemia, Begyle Brewing Co., Half Acre Beer Company and Urban Renewal Brewery. Be sure to bring your folding money – drink tickets ($7 each) are cash only. Neighborhood restaurants and food trucks serve up a variety of fare.
Details: Noon-10 p.m. Saturday; noon-6 p.m. Sunday along Ravenswood Avenue between Berteau and Belle Plaine avenues. $5 suggested donation / MAP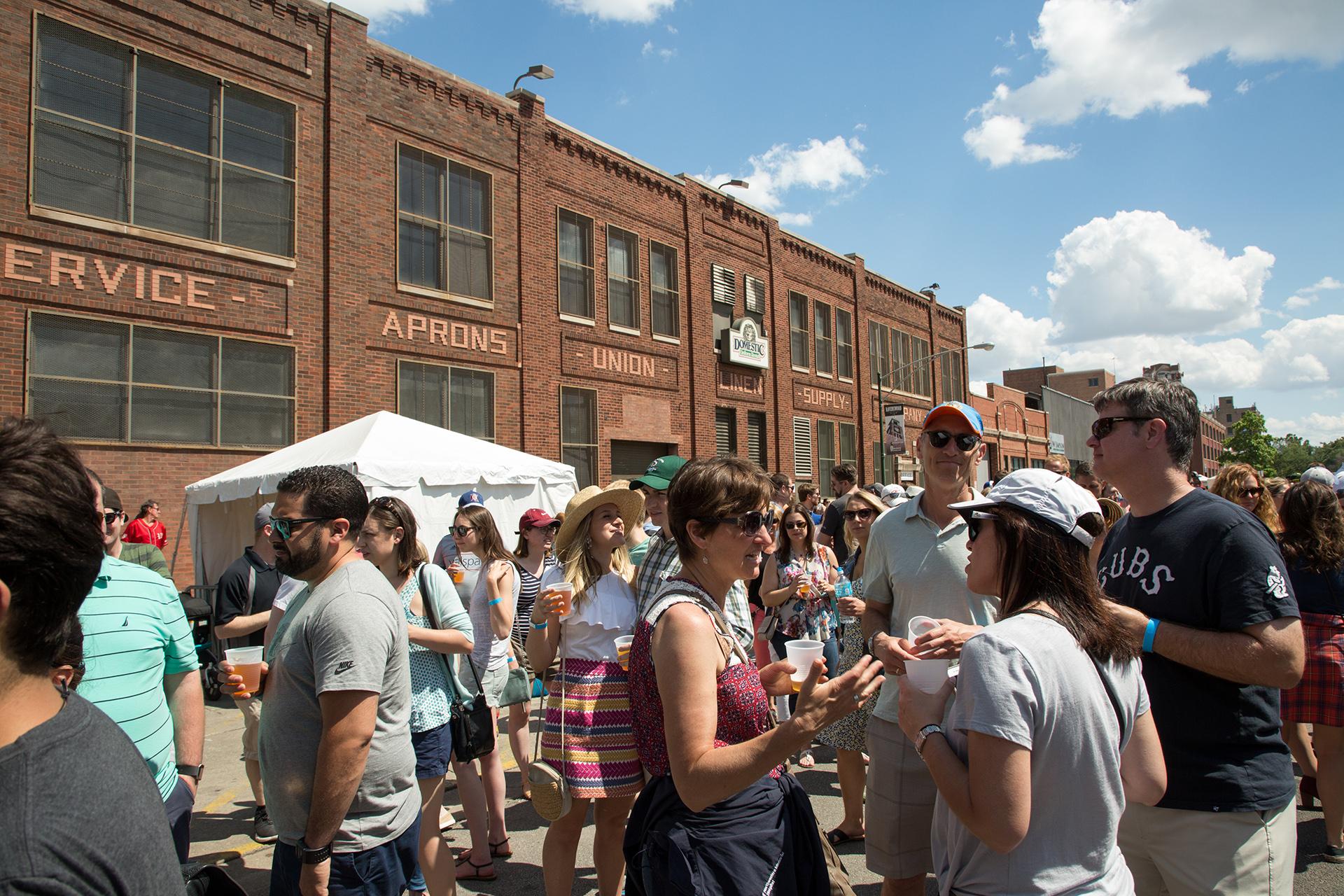 (Photo by James Richards)
3. Applaud
Pop-up plays are coming to a neighborhood near you, thanks to the Free Street Theater's "50 in 50: A City-Wide Theatrical Flash Mob." In honor of the company's 50th anniversary, it's staging free shows in each of the city's wards. Ten teams of performers, each offering a different piece, offer their take on what it means to survive in Chicago and create a "just and joyous" city. The show will go on if it rains, though some shows may be moved indoors to nearby fieldhouses or areas that are sheltered. Get the show schedule here.
Details: Performances at 10 a.m., noon, 2 p.m., 4 p.m. and 6 p.m. Sunday at various locations. Free / MAP
Papelitos Guardados Project in Garfield Park (Photo by Antonio Torres)
4. Jam
More than 50 acts perform on a trio of stages at Ruido Fest, Chicago's alternative Latin music festival. Among the marquee acts are Hombres G, Enanitos Verdes, El Tri and Los Tigres del Norte. Carnival rides, children's games and lucha libre wrestling are also on tap.
Details: 3-10 p.m. Friday; 1-10 p.m. Saturday and Sunday at Union Park, 1501 W. Randolph St. $84.95 general admission; $124.95 VIP; $189.99 three-day general admission; $299.99 three-day VIP / MAP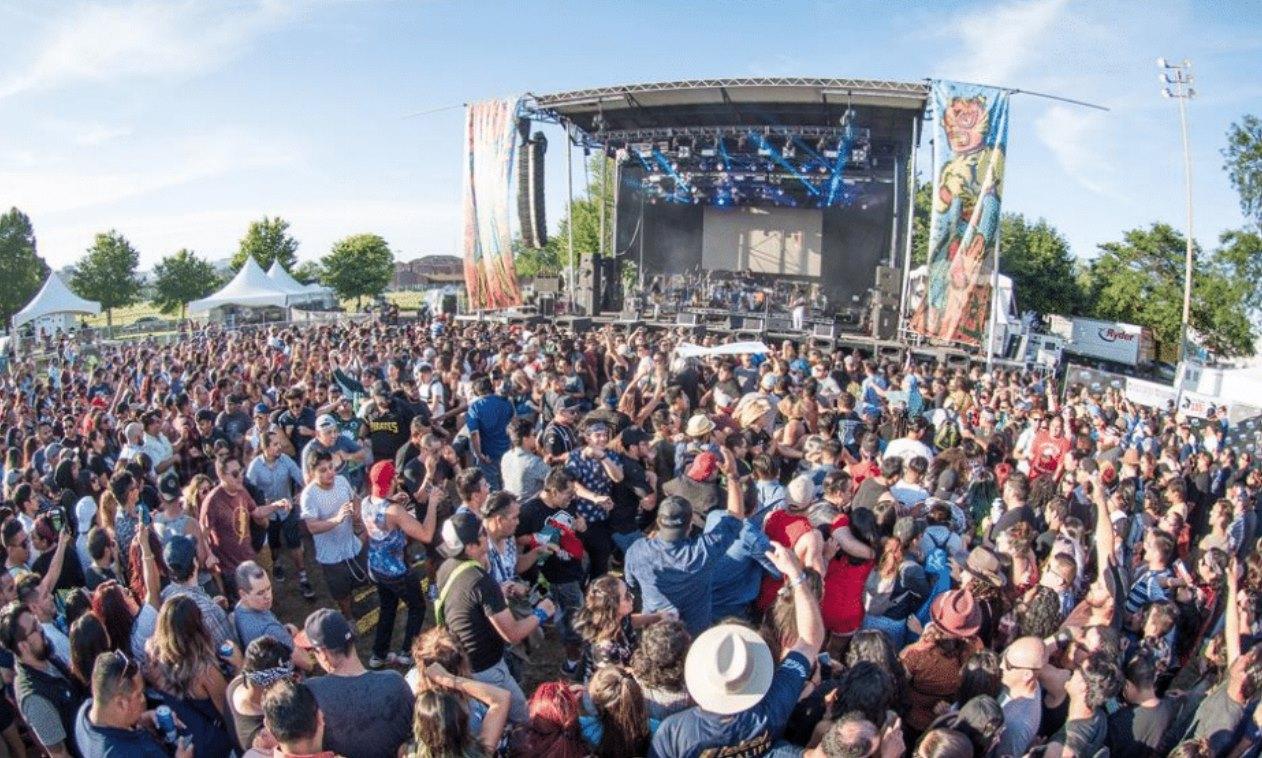 (Ruido Fest / Facebook)
5. Root
Catch a Vintage Baseball Game played by two Elmhurst clubs to the wildly different rules of 1858. Learn the way the game was played in baseball's early days and how to cheer (Huzzah!) and jeer (Go back to Hackensack!) in Victorian fashion.
Details: 2 p.m. Sunday at Elmhurst College Mall, 190 S. Prospect Ave., Elmhurst. Free / MAP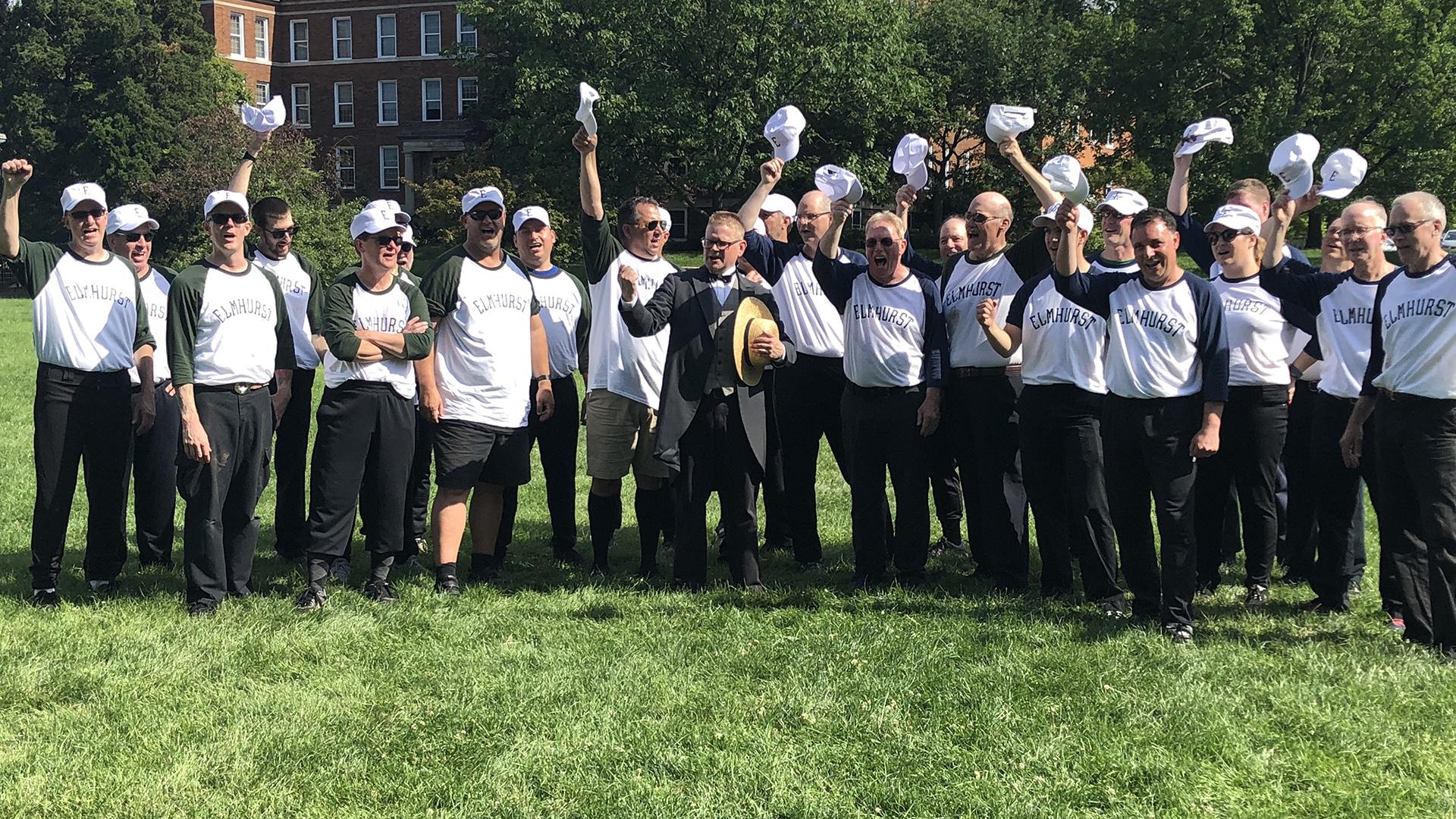 (Courtesy Elmhurst History Museum)
6. Shine
Celebrate LGBTQ life, culture and community at Chicago Pride Fest, which commemorates the 50th anniversary of the Stonewall riots and birth of the pride movement. Jam to DJ sets and performances by artists, including Alex Newell and Inaya Day (Saturday), and Leland and Leann Rimes (Sunday). Drag shows, a high-heeled rainbow run (11 a.m. Sunday) and pet parade (noon Sunday) round things out.
Details: 11 a.m.-10 p.m. Saturday and Sunday along Halsted Street between Addison and Grace streets. $10 suggested donation / MAP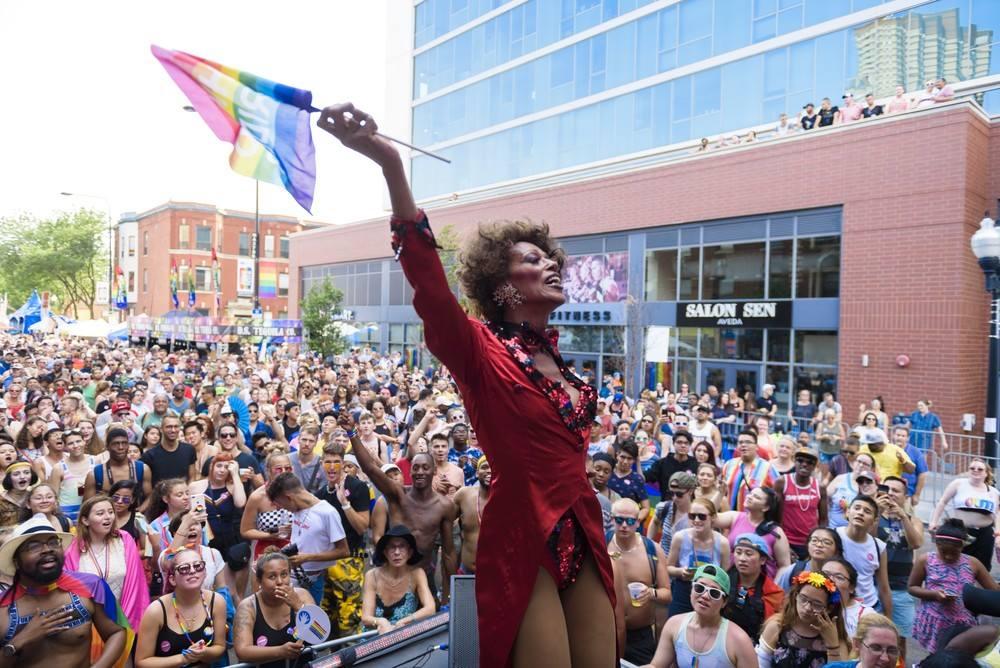 (Pride Fest / Facebook)
7. Cheer
Dozens of human-powered boats take to the South Branch of the Chicago River for the Chicago Dragon Boat Race for Literacy. Each dragon boat consists of 20 members: 18 paddlers, one drummer and one flag catcher. The sport dates back to 2,000 years ago and is popular among Chinese and Asian communities around the world. Festivities include a traditional lion dance ceremony and cultural performances.
Details: 8 a.m.-5 p.m. Saturday at Ping Tom Memorial Park, 300 W. 19th St. Free / MAP
---
8. Collect
The Fountain Square Artisan SummerFest showcases the handiwork of nearly 100 juried artists, including those who make eco-friendly creations from used and recycled materials. New this year: wine and spirits tastings (4-7 p.m.; $25 for 12 samples).
Details: 11 a.m.-7 p.m. Saturday and Sunday at Sherman and Church streets, Evanston. $5 suggested donation / MAP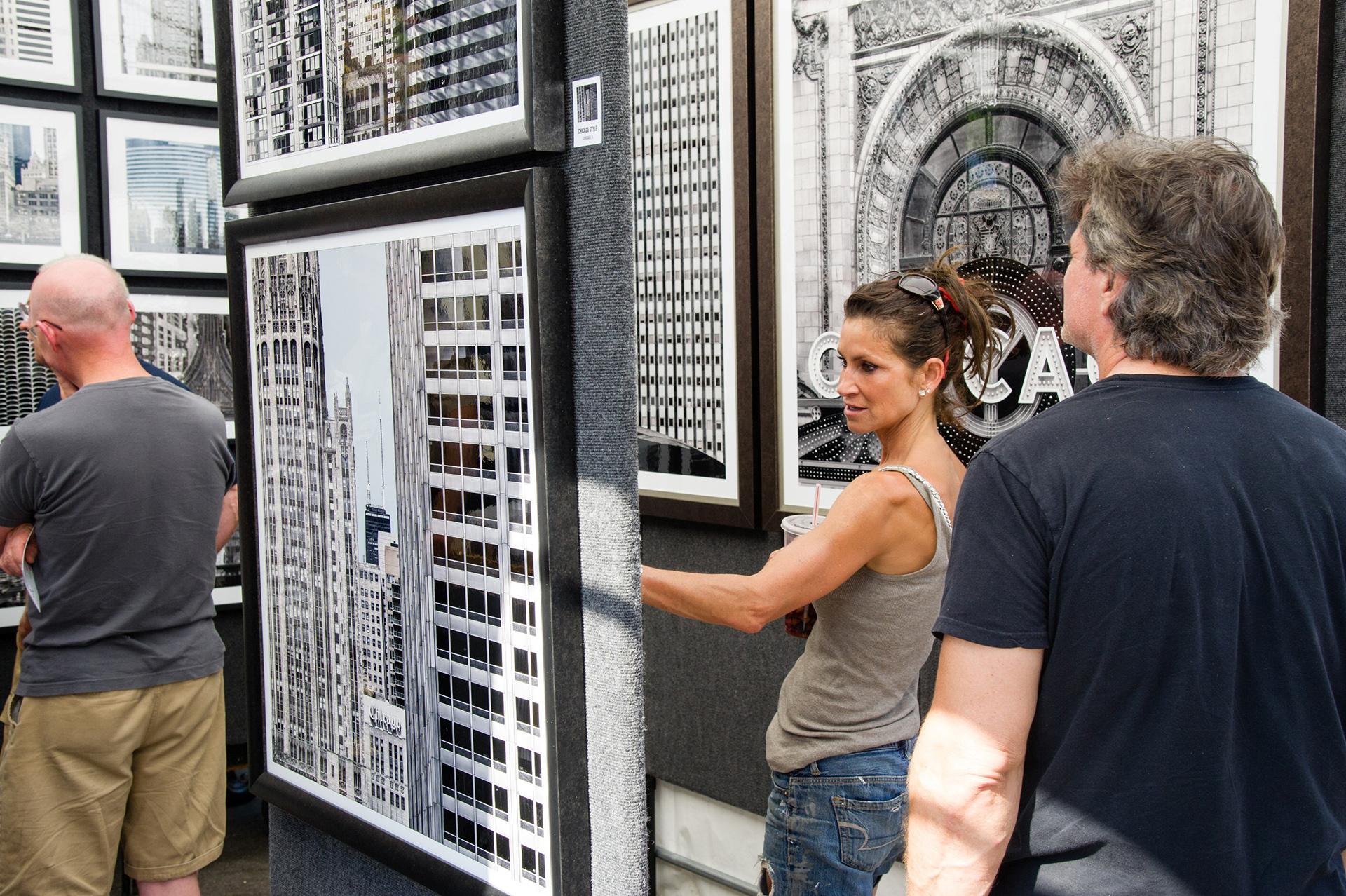 (Credit: Special Events Management)
9. Dig in
Meatless meals and vegan fare are on the menu at Chicago Vegandale Food and Drink Fest. Dishes available to sample include "fish" and chips, "meatball" subs, "chick-non" baskets and dip, and rainbow funfetti cake.
Details: 11 a.m. Saturday at Grant Park, Butler Field, 100 S. Lake Shore Drive. $15 / MAP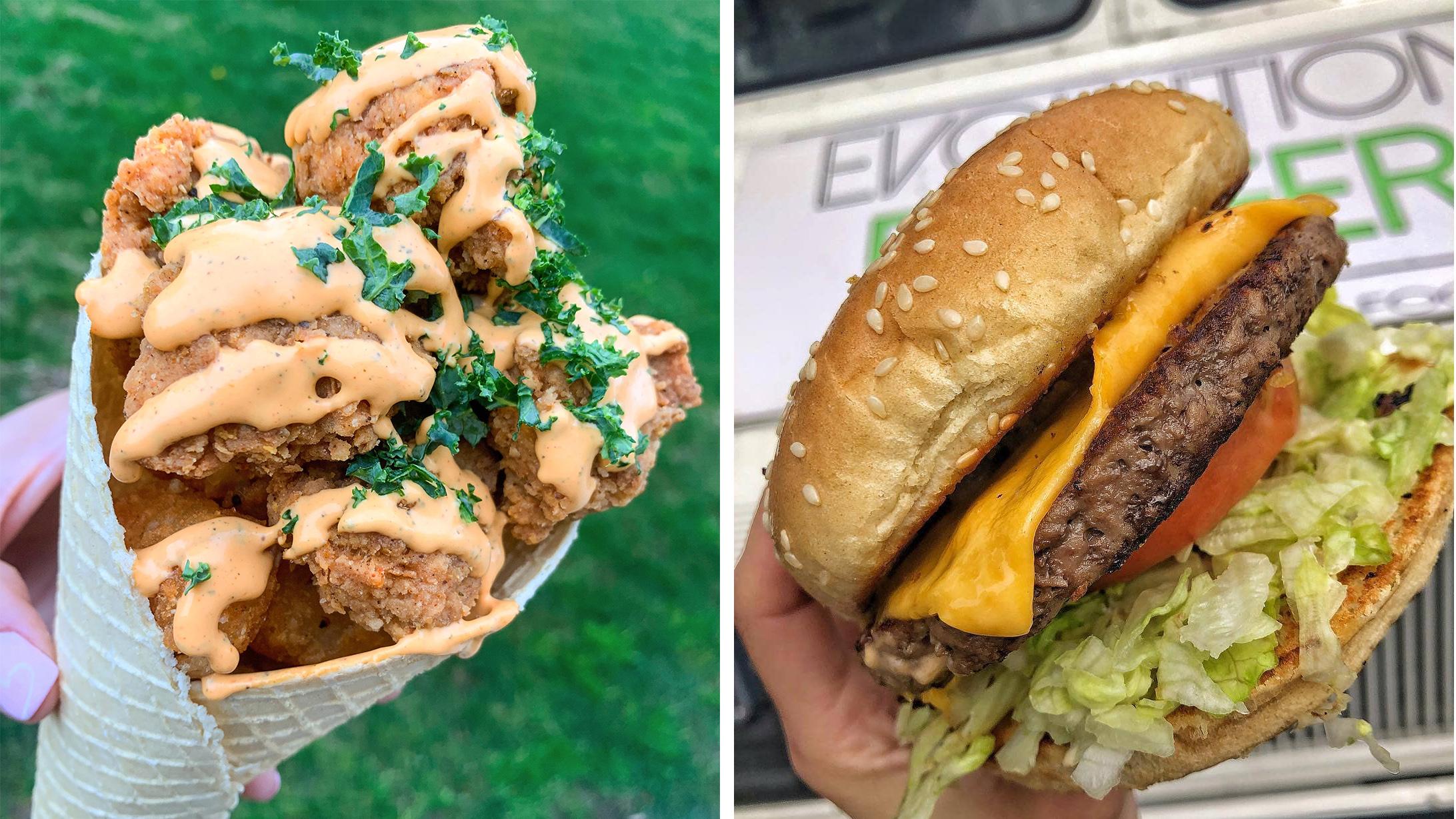 (Courtesy Chicago Vegandale Food and Drink Fest)
10. Boogie
Sway to the sounds of soul music at Chi-Soul Fest, featuring dozens of artists in honor of African American Music Appreciation Month. Performers include Honey & The 45s, Simone Green and Neal Francis (Friday); and Alysha Monique, Nate Barksdale and Astro Samurai (Saturday).
Details: 10 a.m.-11:30 p.m. Friday and Saturday at Navy Pier, 600 E. Grand Ave. Free / MAP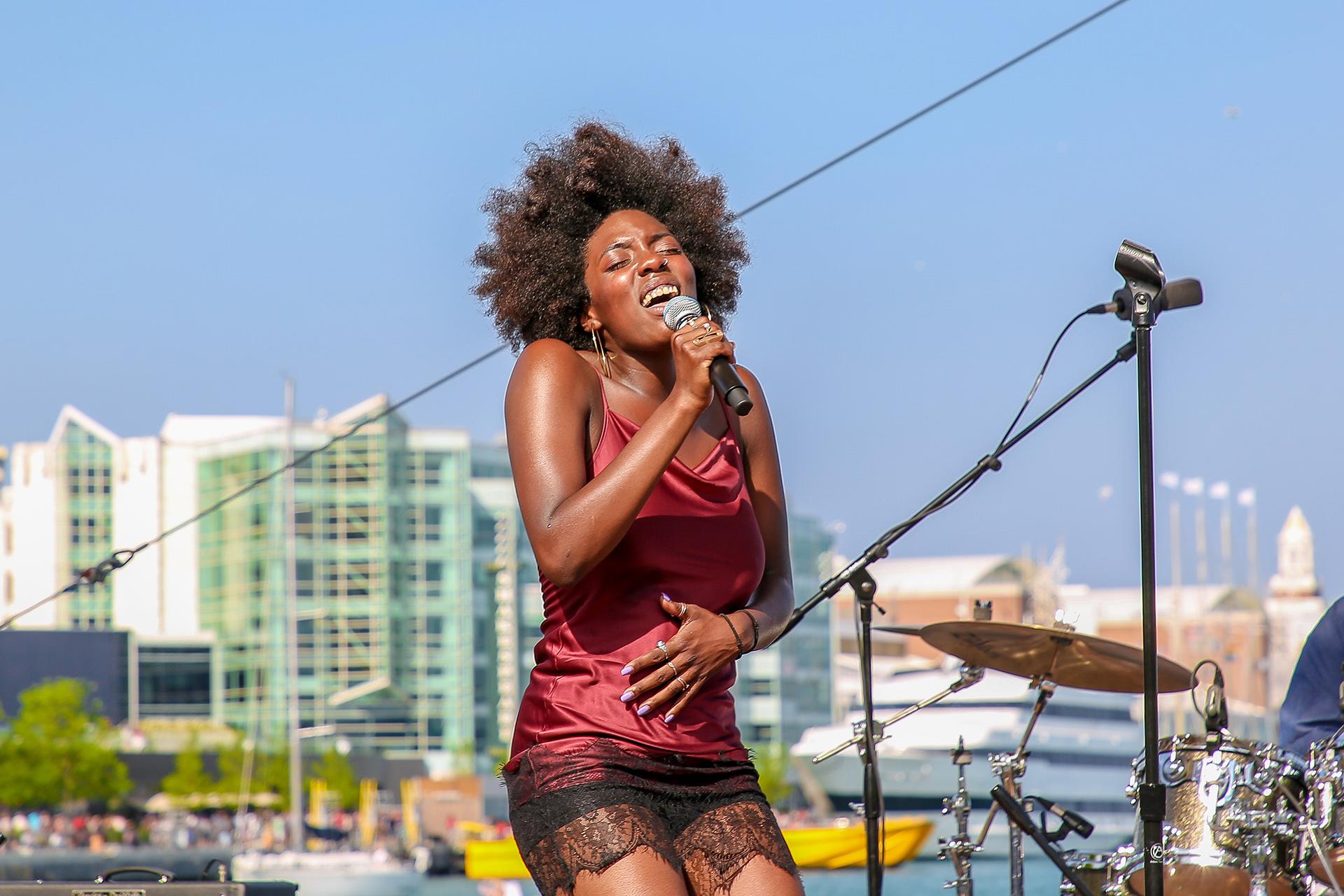 (Credit: Vocalo)
Events listed are subject to change. We recommend double-checking times and locations before you head out the door. Want to share your upcoming events with us for consideration in a future roundup? Send us an email.
---