He was an Illinois sheep farmer who ran a safe house on the Underground Railroad. This pioneer of the prairie also grew into a singular artist – his frontier portraits are masterpieces of folk art. Now an art show at a historic home explores the life of a man with a passion for painting and human rights.
TRANSCRIPT
Paris Schutz: Twenty-two miles west of Chicago in DuPage County stands a humble home built 180 years ago.
Sarah Richardt, Lombard Historical Society: It was built in 1839. It's the oldest house in Lombard. It was the first school in Lombard.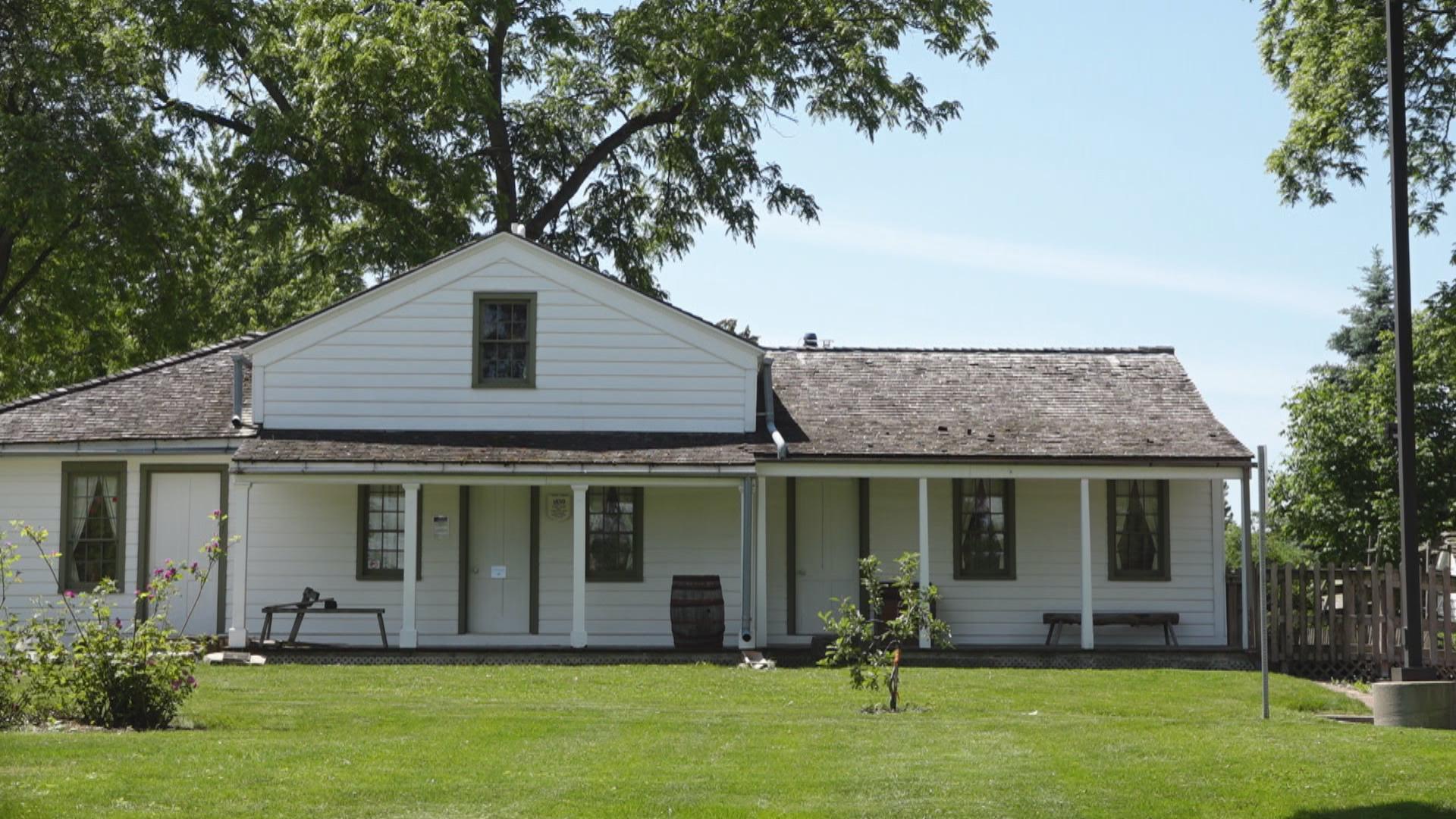 Schutz: Now it is temporarily a gallery, showcasing the artwork made by the farmer who built the house: Sheldon Peck, an early American activist.
He and his wife Harriet sheltered freedom seekers on their 200-acre farm back when Lombard was known as Babcock's Grove.
Richardt: Sheldon Peck was a conductor on the Underground Railroad. He lived here with his family. His sons participated and his wife Harriet participated in the Underground Railroad activities here.
We're part of the National Park Service's Network to Freedom, and Sheldon Peck lived here but worked elsewhere as he was painting portraits across the state, into Wisconsin and he was all through this area working with his art and painting, but also with his abolitionist movement.
Schutz: Originally from Vermont, Peck settled west of Chicago and painted while traveling the Fox River Valley.
This portrait shows a family from Aurora, Illinois. The patriarch holds the abolitionist newspaper, The Western Citizen.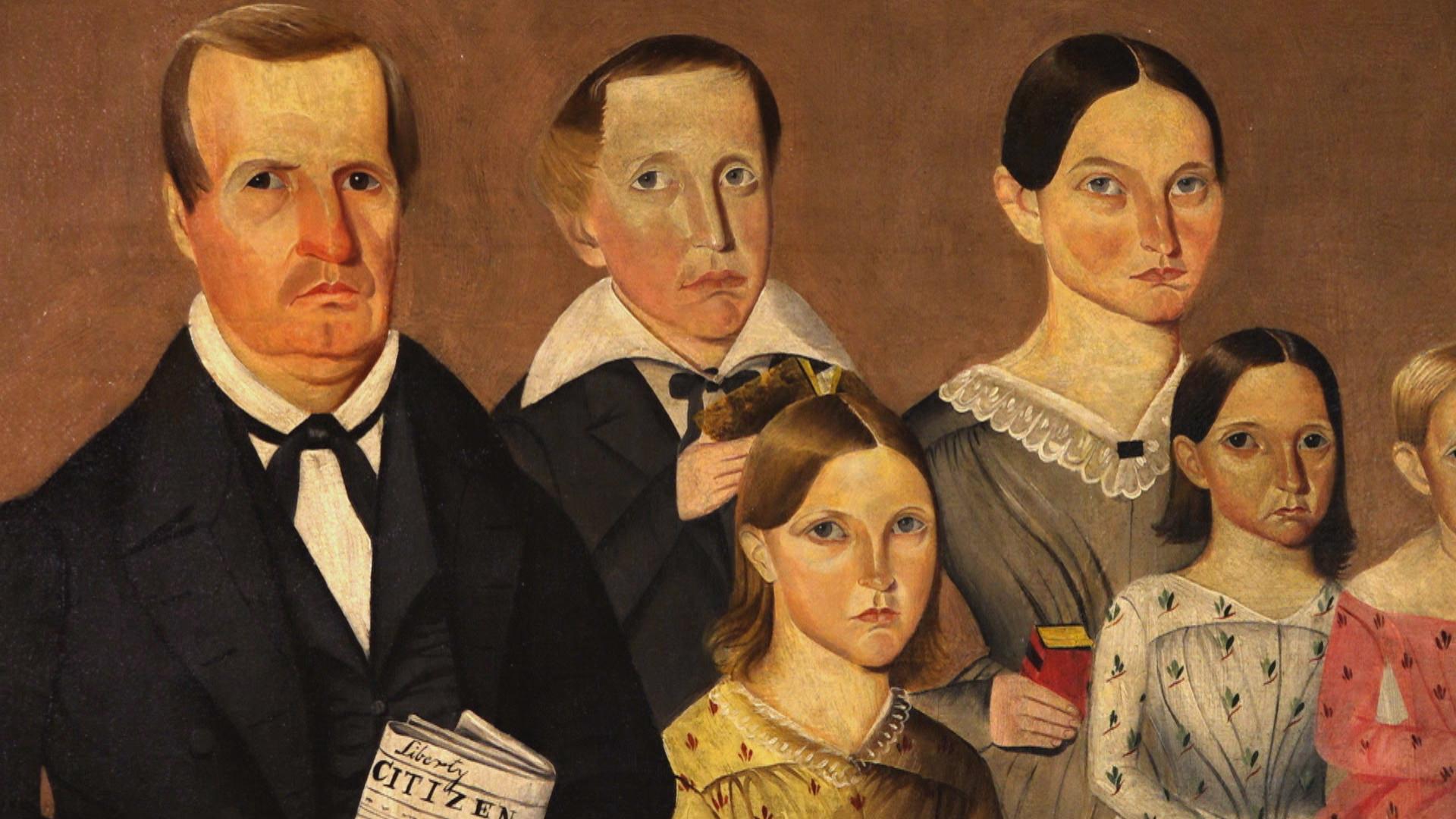 This early work shows a man with tanning vats, indicating his occupation.
This painting depicts a Kane County judge who was later shot down in his office by a romantic rival.
Details include bibles, law books, even a family dog.
In the era before photography, Sheldon Peck captured the likenesses of friends and family – but he risked his livelihood for strangers.
Jeanne Schultz Angel, The Nineteenth Century Club: Conductors or the people helping could have been jailed. They were fined in very high amounts. It would've ruined their family if they were caught.
Schutz: Peck was never caught. He continued helping people – and he kept on painting them.
Richardt: The faces are what matters in what Sheldon Peck was doing: the furrowed brow, the very stern look, the piercing eyes.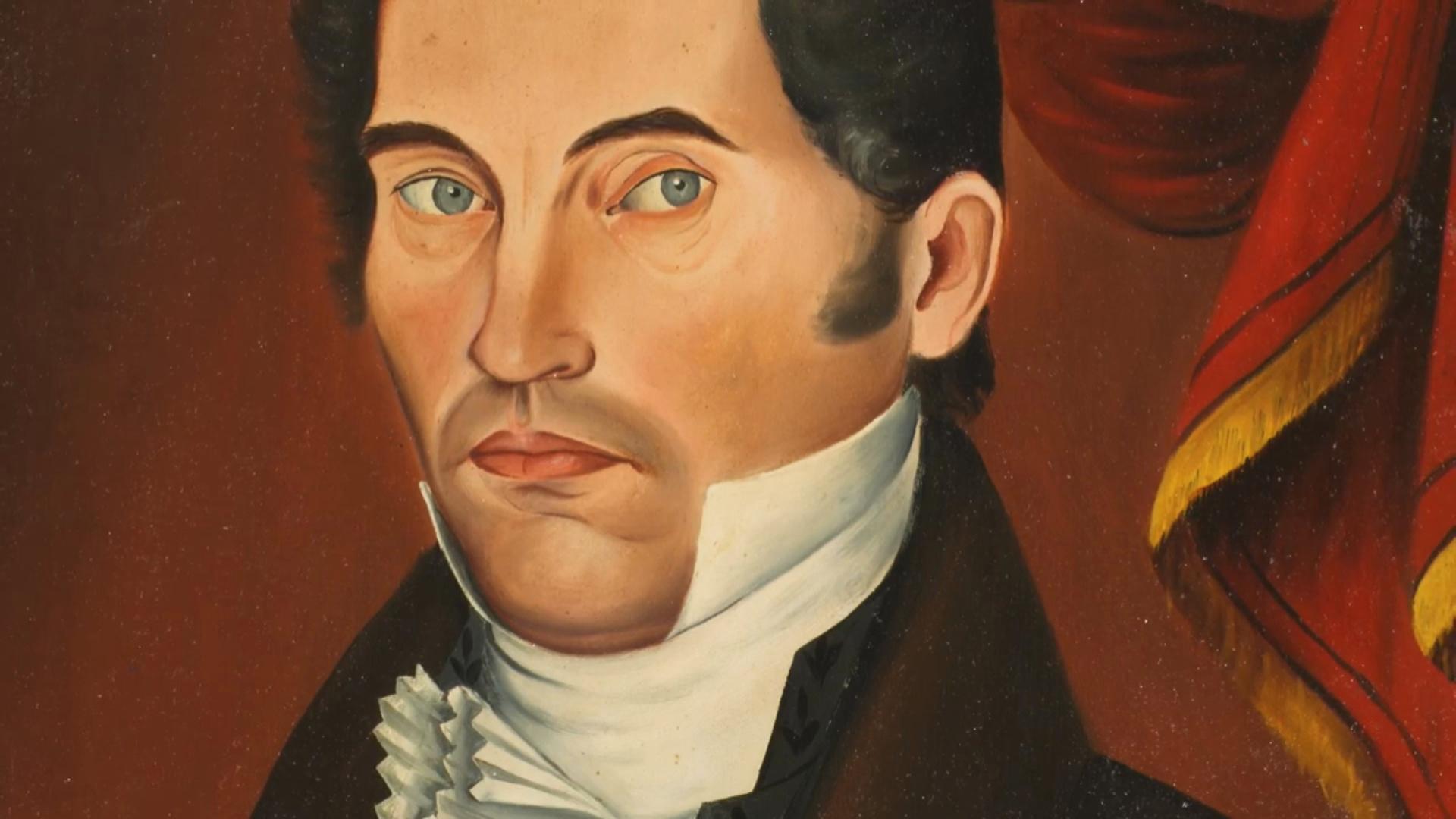 Of the entire exhibition, what my favorite thing is is when somebody walks in and they just stand in this room and see the work that Sheldon Peck did and was able to share and how, through the eyes of the sitter, you can actually see who these people are.
Schutz: He painted for households, not museums. Yet two of his portraits are now prominently on display in the Art Institute's Gallery of American Folk Art.
In 1997 a painting of his featured on "Antiques Roadshow" sold at auction for $80,000. Others have gone for much more.
Schutz: The legacy he started from this home reached beyond the art world.
Angel: The Sheldon Peck legacy is what we call "a modest house with a radical history." Sheldon Peck was a modest farmer. He was an everyday man, but the history of this house and the story that can be told here is one that's not an everyday story, it's a radical history. And it has to do with the level of anti-slavery advocate that he was and what he did to help other people.
Sheldon Peck lived in a very challenging time, prior to the Civil War, and he was fighting for something much grander than himself, and he had the courage to do that … and the courage it took to say, "I believe in racial equality."
---
More on this story
Sheldon Peck lived until 1868, three years after the Civil War ended. His home stayed in the family until the 1990s when it was donated by his descendants to the Lombard Historical Society. The exhibition of his paintings will be at the Sheldon Peck Homestead through Aug. 31, 2019.
Note: This story was first published on June 12, 2019. 
---
Related stories:
1st Black Priest in US, Ex-Slave, Positioned for Sainthood
Photographer Dawoud Bey Reimagines Journey on Underground Railroad
Archaeological Dig at Gray-Cloud Home Attracts Neighbors, History Buffs
---