About a year ago, forklift driver Dominiece Douchee was dismayed to see her credit score had just dropped 100 points. "At the time I was trying to increase my credit limit on my credit card and because the score was lower than the initial one I wasn't approved," Douchee said. So when she learned that her employer, People Against Dirty Manufacturing on Chicago's South Side, was offering credit-building services as a benefit to employees, she was delighted. "I really needed their help to get back on track," she said.
Douchee says she knew her credit score was important, but that she didn't know how many ways a low credit score could cost her money – from inflated car loan interest rates to being locked out of rental properties in desirable neighborhoods. Douchee also says she didn't understand all of the rules in the credit system generating the score that mysteriously governs her financial life.
Working Credit co-founder and President Amanda Carney says that people like Douchee, who are good money managers but under-informed about the credit system, are extremely common. "From our data, 40% of U.S. adults have subprime or no credit score. In low-income neighborhoods, that number is 84%. So there's this widespread problem of people being unable to access market rates and terms," Carney said.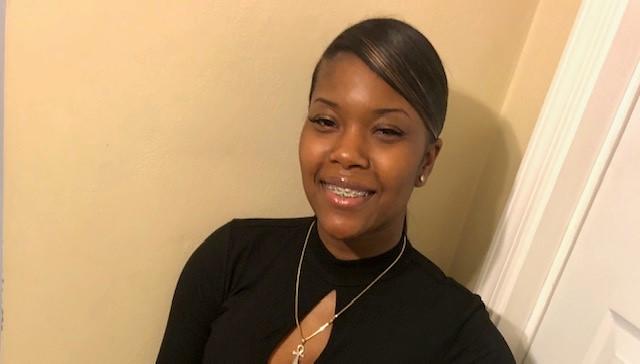 Dominiece Douchee Douchee says the credit-building services offered by Chicago-based Working Credit have helped her get closer to her goal of owning a home in just a few months. The nonprofit organization partners with employers to teach workers of all income levels the ways credit can affect their financial lives through group workshops. After the workshops, counselors meet one-on-one with clients to offer a customized, detailed plan of action for improving their scores.
"In my one-on-one session, Niki highlighted the main factors impacting my credit score," says Douchee. "She told me to pay down one of my credit card balances and gave me tips on how to get the derogatory marks off my credit. Using her advice I paid down my balances, settled one of my collection bills, and removed a collection because I wasn't the responsible party." Douchee also opted to continue counseling for 18 months. "Once Niki emailed me my updated scores and I saw that her suggestions were helping, I continued to pay down my balances more aggressively," she said.
Prior to launching Working Credit in 2014, Carney and co-founder and CEO Ricki Lowitz had years of experience working with low- to moderate-income families to improve their personal finances, so they've seen first-hand the damage myths about credit can do. But they say that for most people, once they understand the rules, building credit is a straightforward process that can have outsize benefits, especially for those on a tight budget. "You can move someone's score enough to have a very high impact in six to 12 months. So, someone who goes from 580 to 710, the car payment goes down to 5%, the car insurance goes down, refrigerator bought on credit card [instead of at a rent-to-own store] it's one-third the price. That's a swing of $3,000 a year, $1.50 an hour. There's never been anything that's had this kind of impact on someone's bottom line. It's not the silver bullet, but it's a silver bullet."
Carney is quick to make a few distinctions about Working Credit's services. First, they don't repair credit, they build it. She cautions against for-profit credit repair services that simply dispute all negative marks on credit reports to boost scores, saying the lift will only last a short time. With Working Credit, clients are educated on the rules of the credit system, so Carney says they're armed with strategies to maintain good credit for the rest of their lives. Second, she says this isn't the "knock it off with the expensive lattes" kind of budget advice people are used to receiving from their employers – they focus exclusively on how to leverage the credit system. And third, Working Credit's nonprofit model means they have no motive to do anything but help their clients.
Those latter two points were especially important to Bilinda Pringle, director of operations at The Floured Apron and Working Credit client. For Pringle, Working Credit's counselors' lack of judgment about her expenses made her feel comfortable revealing the particulars of her financial situation. "There can be a lot of emotion based around money. I found my counselor nothing but professional and neutral. He explained my options and since they do not get paid by selling you anything, you know they only have your best interest in mind. I'm not far enough along to see improvement yet but it took the shame out of it and make me be able to face my credit issues," she said.
Rush University Medical Center Vice President and Treasurer Patricia Steeves O'Neil agrees that Working Credit's nonprofit status gives them credibility with their diverse employee base. "We heard of the work [Working Credit was] doing at universities and health systems on the East Coast. These institutions had similar demographics as we do. We particularly were interested in their work as a nonprofit that had no products to sell," O'Neil said.
O'Neil admits that carving out the time for a program like the one Working Credit offers presents logistical challenges for a hospital, whose round-the-clock workers are constantly engaged in patient care. "These employees needed the time to step away from their daily work and have others fill in on patient care. It would not work with only email communication of the program. The key to the success of this program is the support of the managers and supervisors of these areas," she said.
But if the employer is committed to the process, they can reap benefits too. O'Neil says as Rush employees have seen boosts in their credit scores, Rush has seen a boost in morale and productivity. "We have heard of some successful stories of many employees. The benefits are profound for an employee, particularly as they look to secure competitive rates on key investments: a car and home. Financial stability will allow the employee to come to work focused on providing the very best care to our patients and students," she said.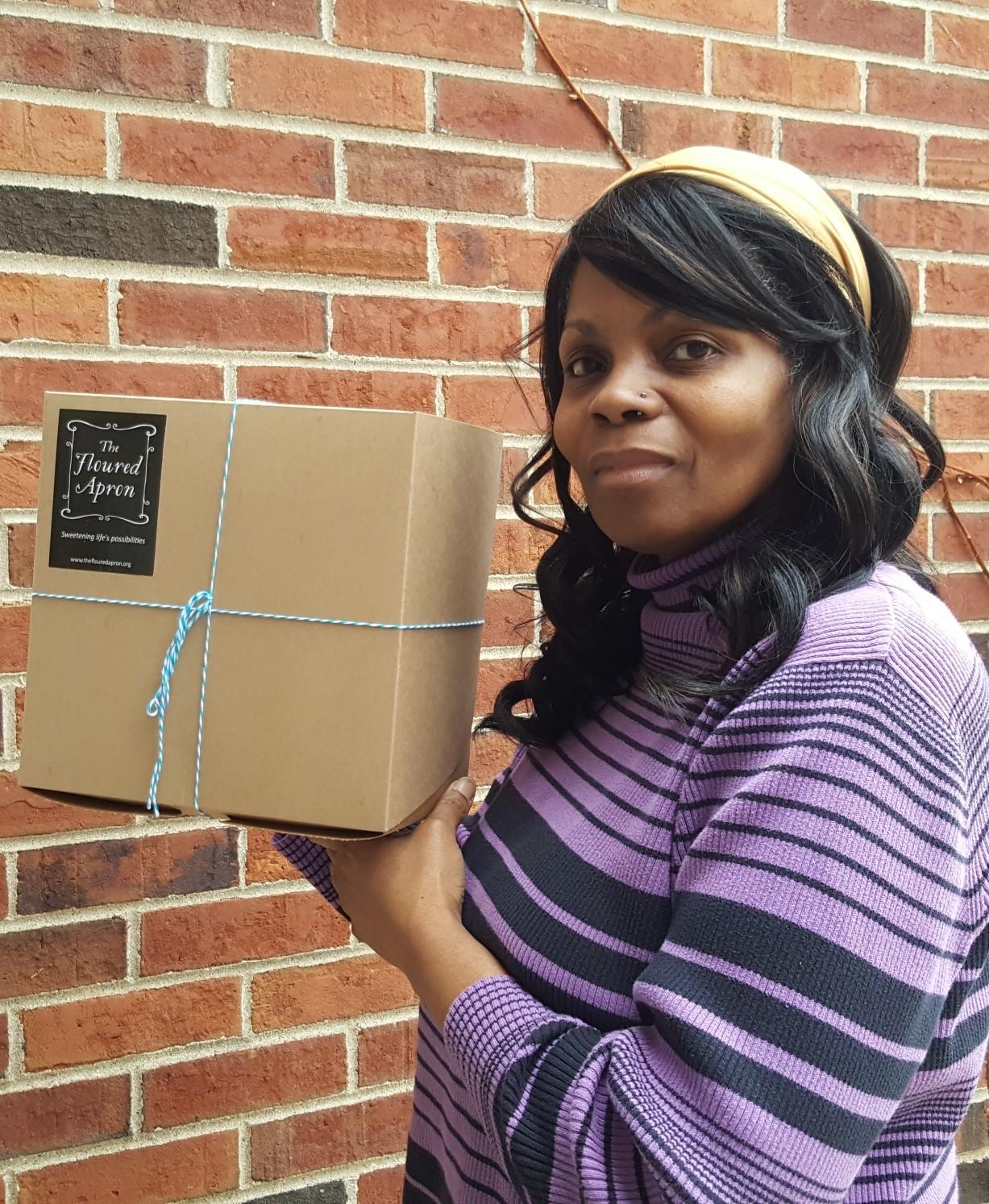 Bilinda Pringle Clients Douchee and Pringle both say they're impressed that their company offers Working Credit's services as a benefit. Since she's seen her credit improve, Douchee says she's motivated to work harder and even overtime to help increase her savings.
Pringle says the benefit gives employers a competitive advantage in a tight labor market. "The economy seems to be on the upswing. Employees have more options. Whatever a company can do to show that they care about their employees should be considered. Why should they work for you as opposed to your competition?"
Now in its fifth year of operation, Working Credit is working on improving its own bottom line by scaling up to provide services to more large employers in Chicago and on the East Coast. "Right now and for the next couple of years, philanthropy is largely supporting our growth. The Community Development Group at Citibank provided a critical early grant to us that gave us the room to build out our program and begin to scale. As we increase our customer base in the next few years, earned income from employer customers will become our primary revenue source – so we're a nonprofit with a revenue stream," Carney said.
Almost a year after starting with Working Credit, Douchee reports that her credit score has improved by more than 100 points, putting her closer to her homeownership goal. "I have increased my savings. Niki has referred me to some homeowner workshops that I am looking to attend. Overall, having good credit has released a lot of stress off me. I no longer have collection bills coming to my house and I feel confident that I can get approved to buy anything that I may need. I think this has the potential to change a lot of people's circumstances."
---
More on this story
Working Credit co-founder and President Amanda Carney offers three rules for building credit.
---
Related stories:
New Survey of Millennials Focuses on Economic Issues
The Report From Court? Too Few Court Reporters
Report Projects Grim Future for Social Security, Medicare
---