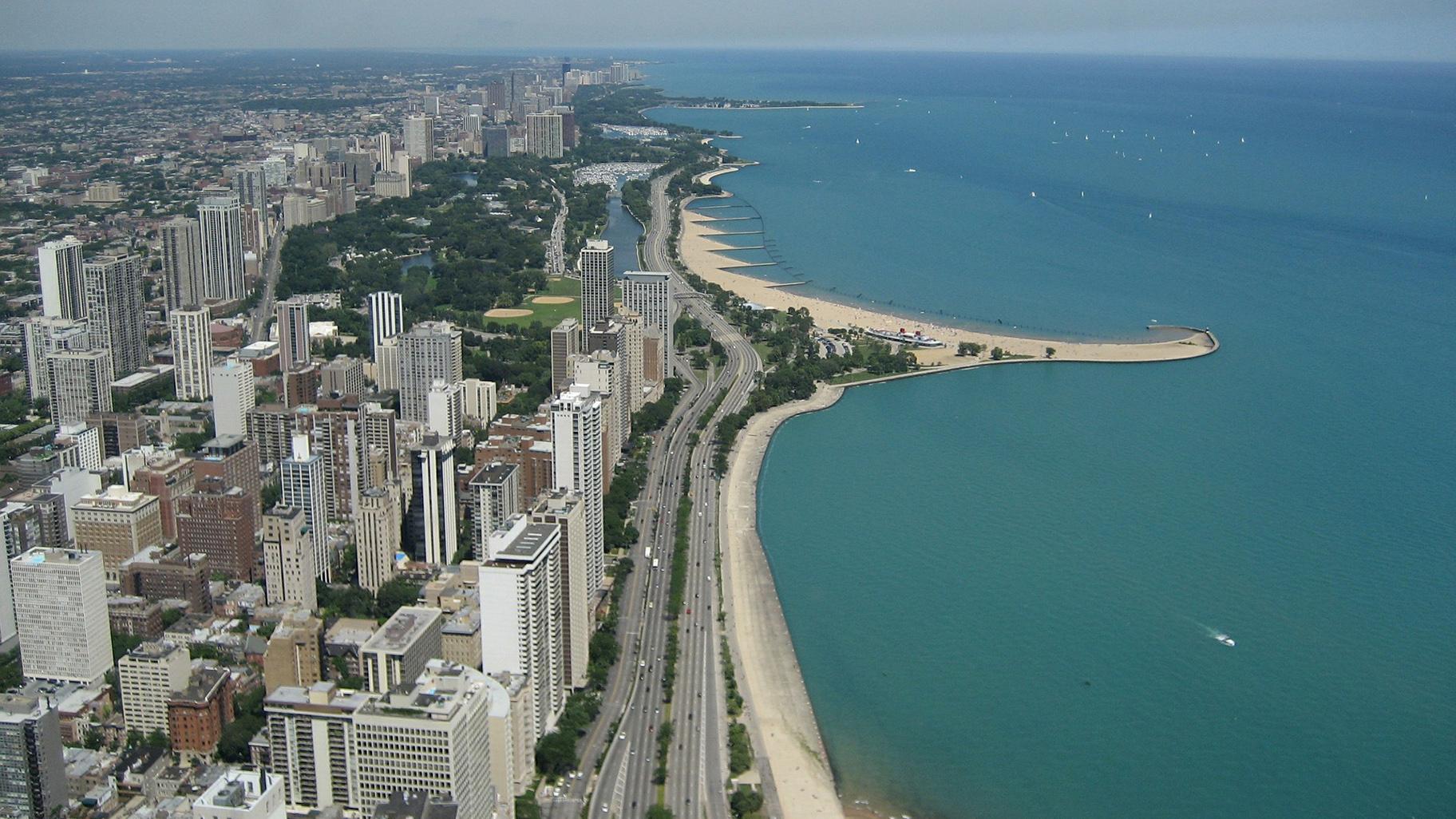 (skeeze / Pixabay)
Illinois is better equipped to deal with natural disasters, disease outbreaks and other large-scale emergencies than it was six years ago, according to the latest edition of an annual report.
The 2019 National Health Security Preparedness Index gives Illinois an overall score of 6.6 on a 10-point scale for 2018, up from 5.9 in 2013 – an improvement of nearly 12%.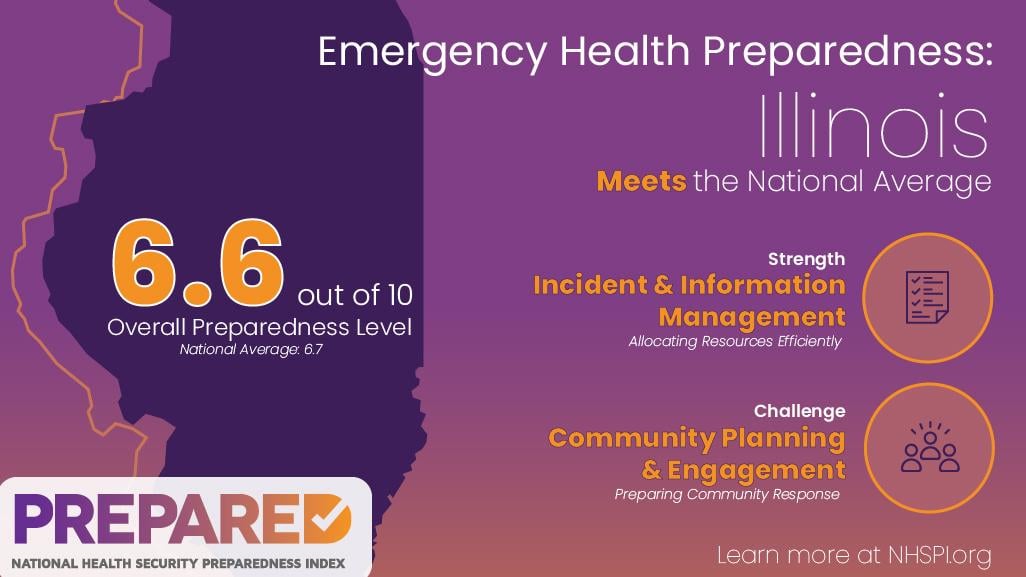 Document: Illinois Health Security Profile
Illinois' latest ranking is in line with the national average: the U.S. scored a 6.7 overall, according to University of Kentucky professor Glen Mays, who led the research team that produced the index. Massachusetts, Maryland, Nebraska and Washington, D.C. had some of the top scores, ranging from 7.3 to 7.4.
The index analyzes 129 different measures – such as the percentage of bridges in good condition, the prevalence of hazard planning in public schools and the number of paramedics and hospitals – to calculate a composite score and provide a comprehensive picture of health security. These measures are then grouped into six larger categories. 
"Illinois is definitely on the leading edge of the nation in two domains: incident and information management, and environmental and occupational health," said Mays. "Illinois has a strong ability to rapidly detect health threats in the environment." The state notched a 6.4 score in the environmental and occupational health category, exceeding the national average of 5.9.
Illinois received its top score of 9.0 in the incident and information domain, which measures the ability of the state to deploy people, supplies, money and information to locations where they're most effective in protecting health.
The state's adoption of "next generation 911 infrastructure" and the Illinois Department of Public Health's quick response time to an emergency are among the reasons for the 9.0 score, according to Mays. "In Illinois it takes an average of 11 minutes (for IDPH) to respond to an emergency, as compared to 27 minutes nationally," he said. "People are well prepared and practiced on how to respond quickly."
Despite that high point, Illinois ranks below the national average of 5.2 in community planning and engagement coordination, scoring 4.6. For the past six years, Illinois has fallen below the national average on this metric. "This is really an opportunity for the state to make some improvements," said Mays.
The state could improve its ranking by encouraging more health care professionals to volunteer in medical reserve corps that are trained to respond to emergencies, according to Mays. "Illinois has smaller number of volunteers registered in these medical reserve corps as compared to other states."
He also says the state could boost its score by encouraging hospitals, emergency management services and local health departments to participate in health care preparedness coalitions, which receive some federal funding. "The logic is to get all health care, public health and emergency management agencies to participate in coalitions that hold regular meetings and coordinate disaster response plans," Mays said. "They organize exercises and drills, so the agencies regularly practice plans of what to do if there's an industrial spill or a massive storm or an active shooter."
The scope for this year's index is slightly different than it was last year, which evaluated states on 140 different measures. Each year researchers make some changes in what they measure, said Mays. "The shift is an intentional aspect of the index."
This year's shift was due to the U.S. Centers for Disease Control and Prevention's decision to no longer collect certain data sets due to questions about reliability of that data, Mays said. "The health security area is an evolving science, the evidence base is evolving and every year there are going to be changes to the measurements," he added. Researchers retroactively calculated new rankings for previous years using this year's measurements in order to make comparisons between years.
The annual report was conducted in collaboration with the Robert Wood Johnson Foundation and the CDC, which originally developed the index as a tool to improve health security and preparedness.
Contact Kristen Thometz: @kristenthometz | [email protected] | (773) 509-5452
---
Related stories:
How Prepared is Illinois to Manage Health Emergencies?
Health Officials Investigating 2 Cases of Legionnaires' Disease
Chicago Health Officials Tracking Potentially Deadly Fungus
Illinois Receives $15 Million to Fight Opioid Crisis
---