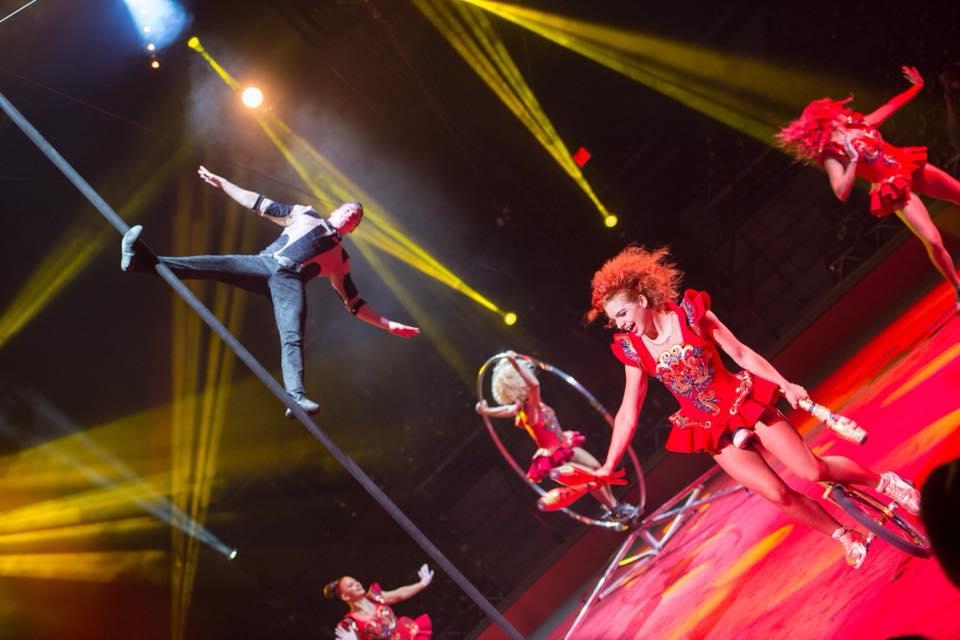 (Circo Hermanos Vazquez / Facebook)
1. Marvel
Aerial acrobatics, clowns and human pyramids are among the acts you'll see at Circo Hermanos Vazquez. The nearly 50-year-old family circus is performed under the big top, meaning there's not a bad seat in the house.
Details: Performances at 7:30 p.m. Monday-Friday; 2 p.m., 5 p.m. and 8 p.m. Saturday and Sunday through April 28 at North Riverside Park Mall, 7501 W. Cermak Road, North Riverside. $40-$60; $15 for kids age 2-10 / MAP
---
2. Hunt
Colorful eggs filled with goodies are hidden in Maggie Daley Park for The Great Chicago Egg Hunt. Open to children ages 1-11, prize eggs include a large chocolate bunny, a month of swim lessons and a Micro Kickboard Scooter. Kids can learn to become knights in training from the pros at Medieval Times, make crafts and play bubble soccer. Don't want to hop too far from home? The Chicago Park District is hosting bunny-themed events across the city.
Details: 10 a.m.-1 p.m. Friday at Maggie Daley Park, 337 E. Randolph St. $15 / MAP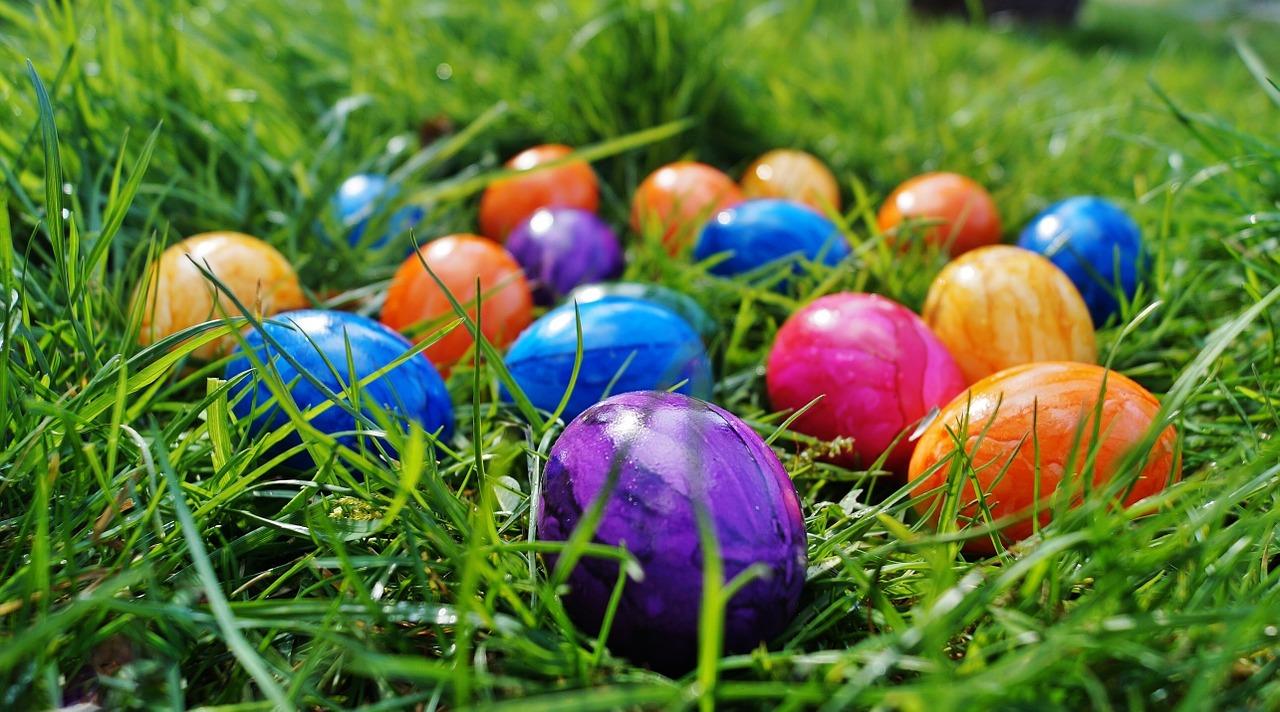 (ivabalk / Pixabay)
3. Soar
Birds of prey descend on Lincoln Park for the Live Raptor Show: Spring Break at the Nature Museum. Kiddos learn about owls and hawks from the Stillman Alexander Nature Center.
Details: 11 a.m. Saturday at the Peggy Notebaert Nature Museum, 2430 N. Cannon Drive. $3; free for kids under 3 / MAP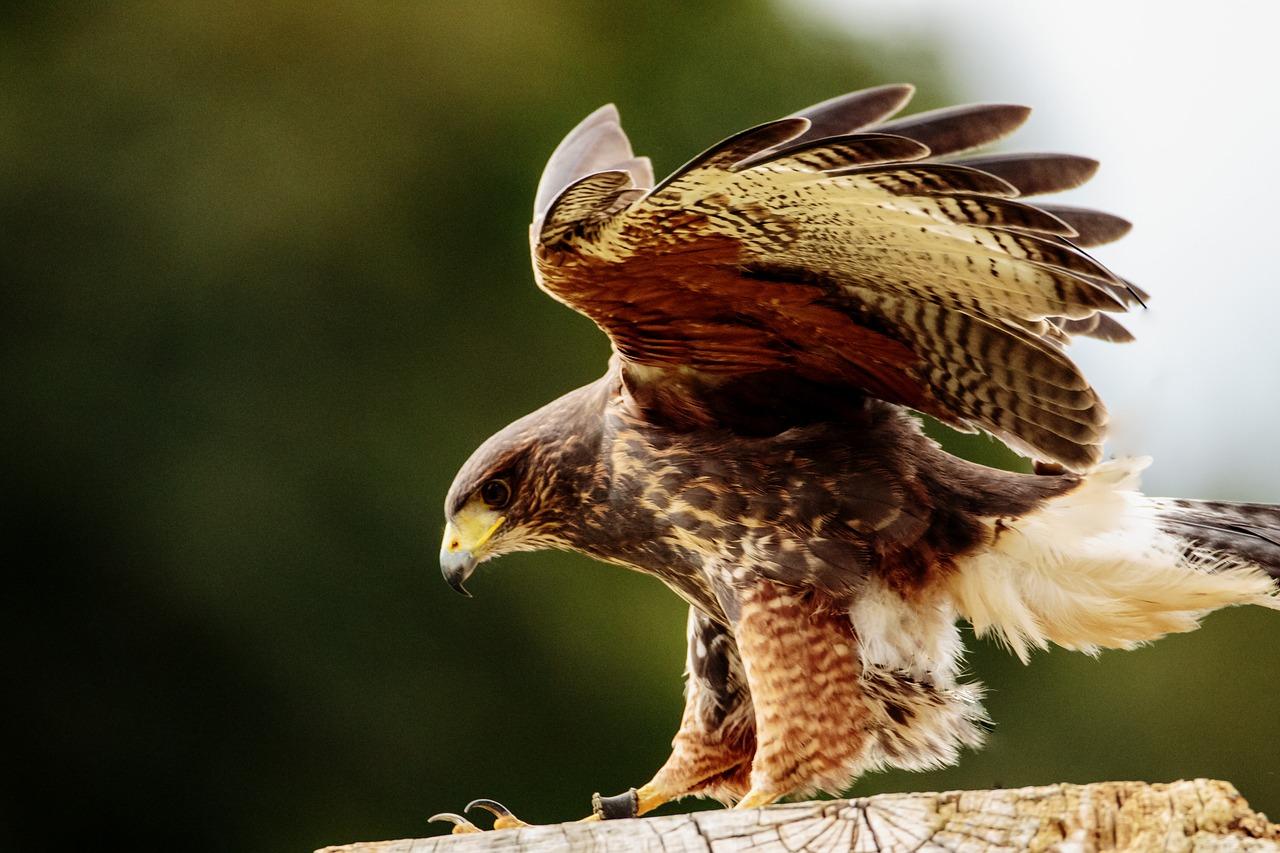 (Kdphotos / Pixabay)
4. Be quiet
Modern films get new scores as the American Contemporary Music ensemble and Origin of Animal play along to more than a dozen flicks at the Sound of Silent Film Festival. The main show performance (7 p.m.) by the ACM has been "meticulously" scored and rehearsed, organizers say, while the late show (9:30 p.m.) is more "experimental," with improvisation and composers performing their own music.
Details: 7 p.m. and 9:30 p.m. Saturday at the Davis Theater, 4614 N. Lincoln Ave. $15-$25; $35 for both shows / MAP
---
5. Race
Lace up your shoes and straighten your bunny ears for the Bunny Rock Chicago 5K & Egg Hunt. Don't have a costume? No problem. All participants in the 5K and egg hunt will receive a pair of bunny ears, as well as sunglasses. Bonus: A petting zoo features 20 animals, including ducks, goats and lambs.
Details: 9 a.m. race; 10:15 a.m. egg hunt Saturday at Montrose Harbor, 601 W. Montrose Ave. $44.75-$50 for 5K; $15-$20 for egg hunt / MAP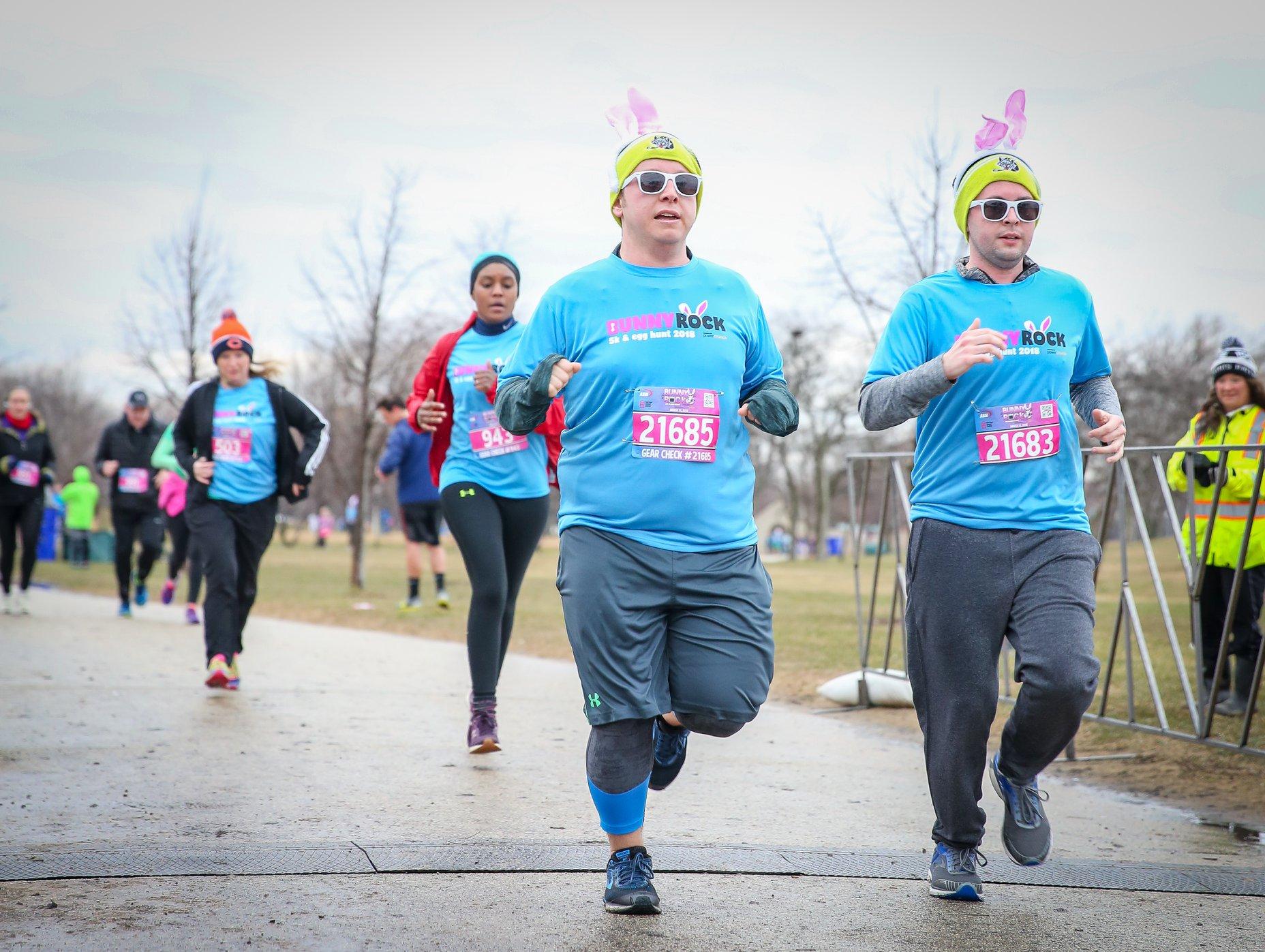 (Bunny Rock Series / Facebook)
6. Twirl
Have you ever wanted to take a dance class? Or learn a new style of dance? Stop by the Kenwood School of Ballet Open House and participate in classes ranging from ballet to hip-hop and musical theater.
Details: Class times vary, starting at 9:30 a.m. Saturday at 1100 E. Hyde Park Blvd. Free / MAP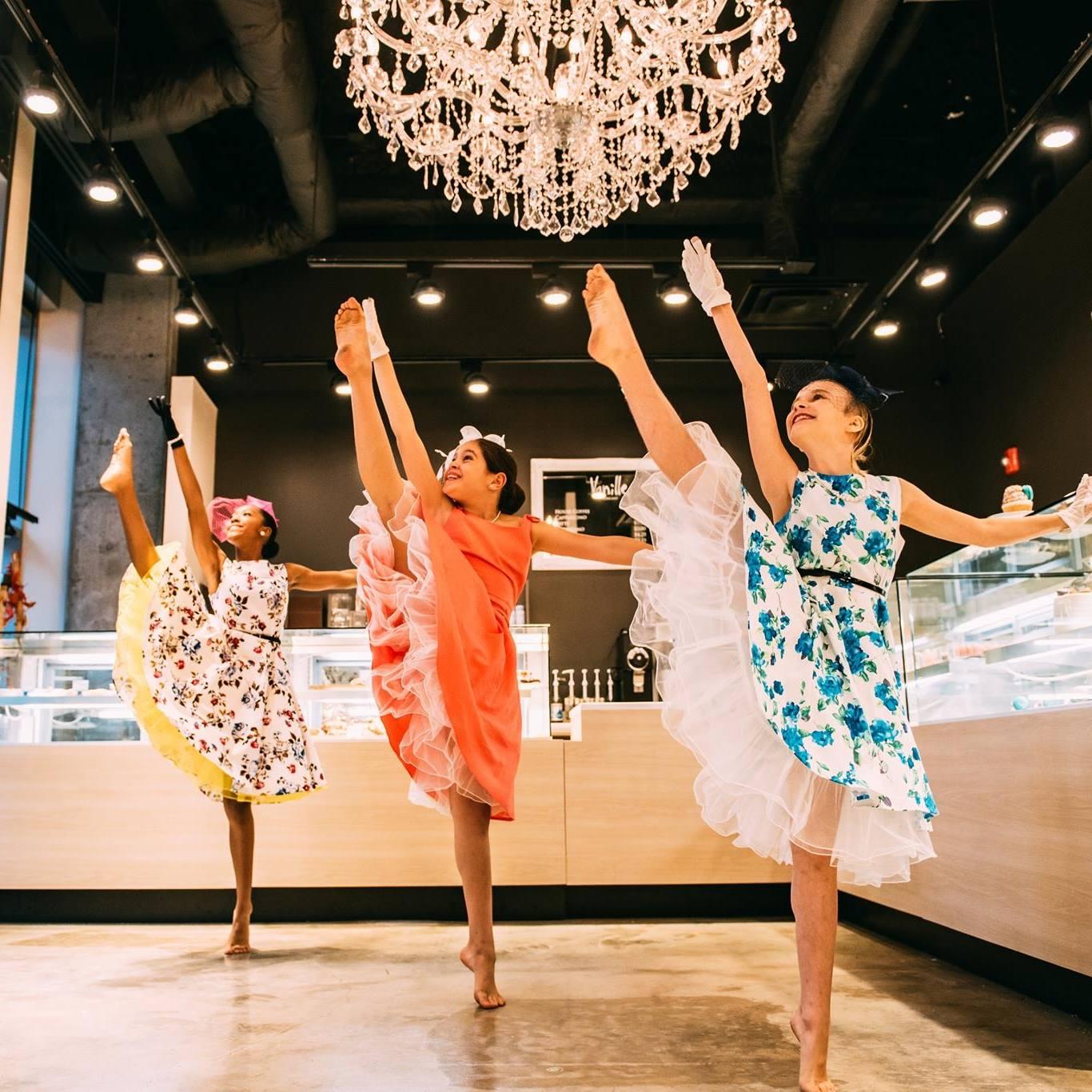 (Kenwood School of Ballet / Facebook)
7. Dress up
Bust out your best Marvel- and DC Comics-inspired costumes for the Heroes & Villains Fan Fest. Be sure to enter the cosplay contest (Saturday night). Watch artists at work, get autographs and selfies with celebrity guests and listen to panel discussions. Those include conversations with the cast of "The Flash" (Friday), "The Punisher" (Saturday) and "The Haunting of Hill House" (Sunday).
Details: 5-8 p.m. Friday; 10:30 a.m.-6 p.m. Saturday; 10:30 a.m.-5 p.m. Sunday at the Donald E. Stephens Convention Center, 5555 N. River Road, Rosemont. $30-$50 general admission; $79 two-day ticket; free for kids under age 10, military, first responders and veterans / MAP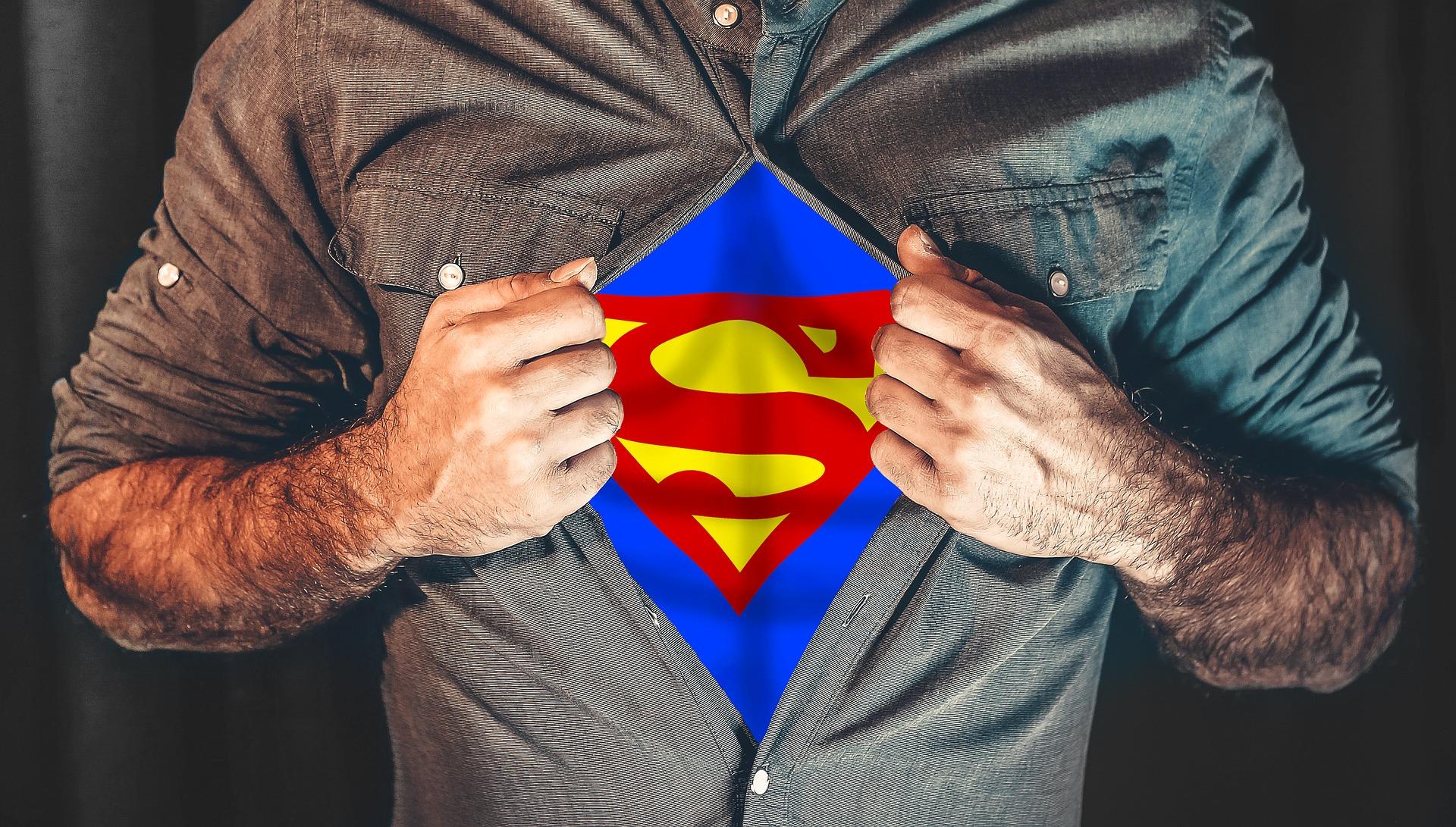 (Patrick Neufelder / Pixabay)
8. Observe
Earth Day-themed "Jeopardy," puppet shows, hikes and arts and crafts are on tap for the Forest Preserves of Cook County's Earth Day event in South Holland.
Details: 10 a.m.-3 p.m. Saturday at Sand Ridge Nature Center, 15891 S. Paxton Ave., South Holland. Free / MAP
---
9. Ponder
The Chicago Palestine Film Festival seeks to represent the spirit and mood of contemporary Palestinian life by showcasing works that are "open, critical and reflective" of the artists' culture, experience and vision, according to organizers. Among this year's selections is "The Tower," an animated film about life in a Beirut refugee camp.
Details: Screening times vary Saturday through May 2 at the Gene Siskel Film Center, 164 N. State St. $12; $7 for students / MAP
The Tower International Trailer from Tenk.tv on Vimeo.
---
10. Appreciate
The Poetry Foundation hosts an open house to commemorate Young People's Poetry Day. The event includes a reading by Joyce Sidman, animal odes with the Field Museum, a poetry scavenger hunt and writing activities.
Details: 10 a.m.-1 p.m. Saturday at the Poetry Foundation, 61 W. Superior St. Free / MAP
---
Events listed are subject to change. We recommend double-checking times and locations before you head out the door. Want to share your upcoming events with us for consideration in a future roundup? Send us an email.
---