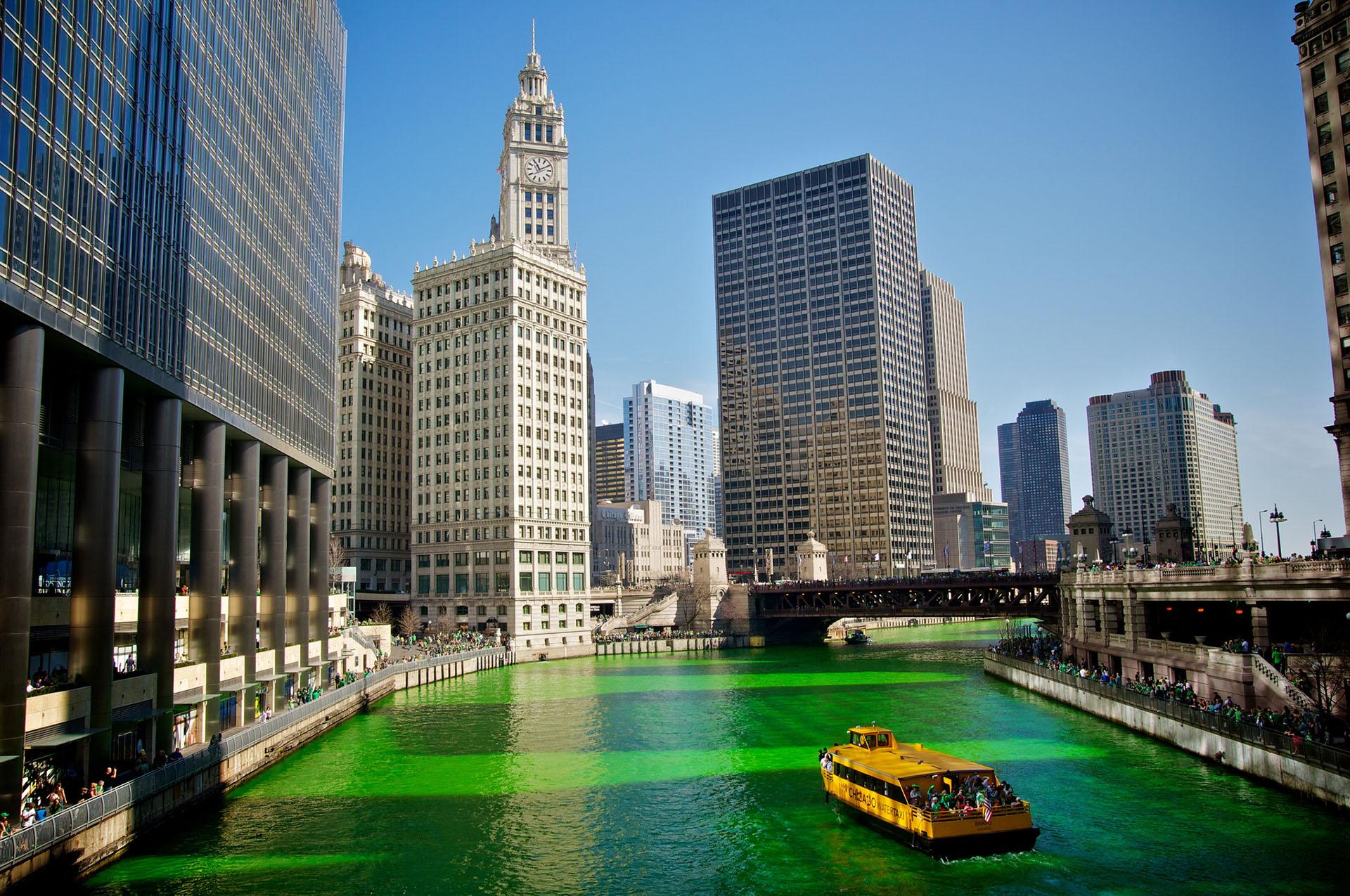 March 17, 2012 (Max Talbot-Minkin / Flickr)
1. See green
Everyone's Irish in Chicago as the city celebrates St. Patrick's Day. See the murky waters of the Chicago River turn lime green at the annual River Dyeing (9 a.m. Saturday). The formula is a closely guarded secret, but organizers say it's environmentally safe. (Get a behind-the-scenes look at the decades-old event with John Callaway.) After you've snapped a few selfies with the electric green river flowing behind you, head over to the Chicago St. Patrick's Day Parade (noon Saturday) to see Irish dancers, bands and performers.
Where to watch: For the best views of the River Dyeing, find a spot along the east side of Lake Michigan Avenue, the west side of Columbus Drive or upper and lower Wacker Drive between Michigan Avenue and Columbus Drive / MAP. The parade steps off at Balbo and Columbus Drives and proceeds north along Columbus to Monroe Street. / MAP
---
2. Line up
Irish eyes will be smiling on St. Patrick's Day as the festivities continue with the South Side Irish Parade and the Northwest Side Irish Parade. Revel in the luck of the Irish as dancers, bands and performers take over the streets.
South Side Irish Parade: Noon Sunday at 103rd Street and Western Avenue. Free / MAP
Northwest Side Irish Parade: Noon Sunday at Neola Avenue and Raven Street. Free / MAP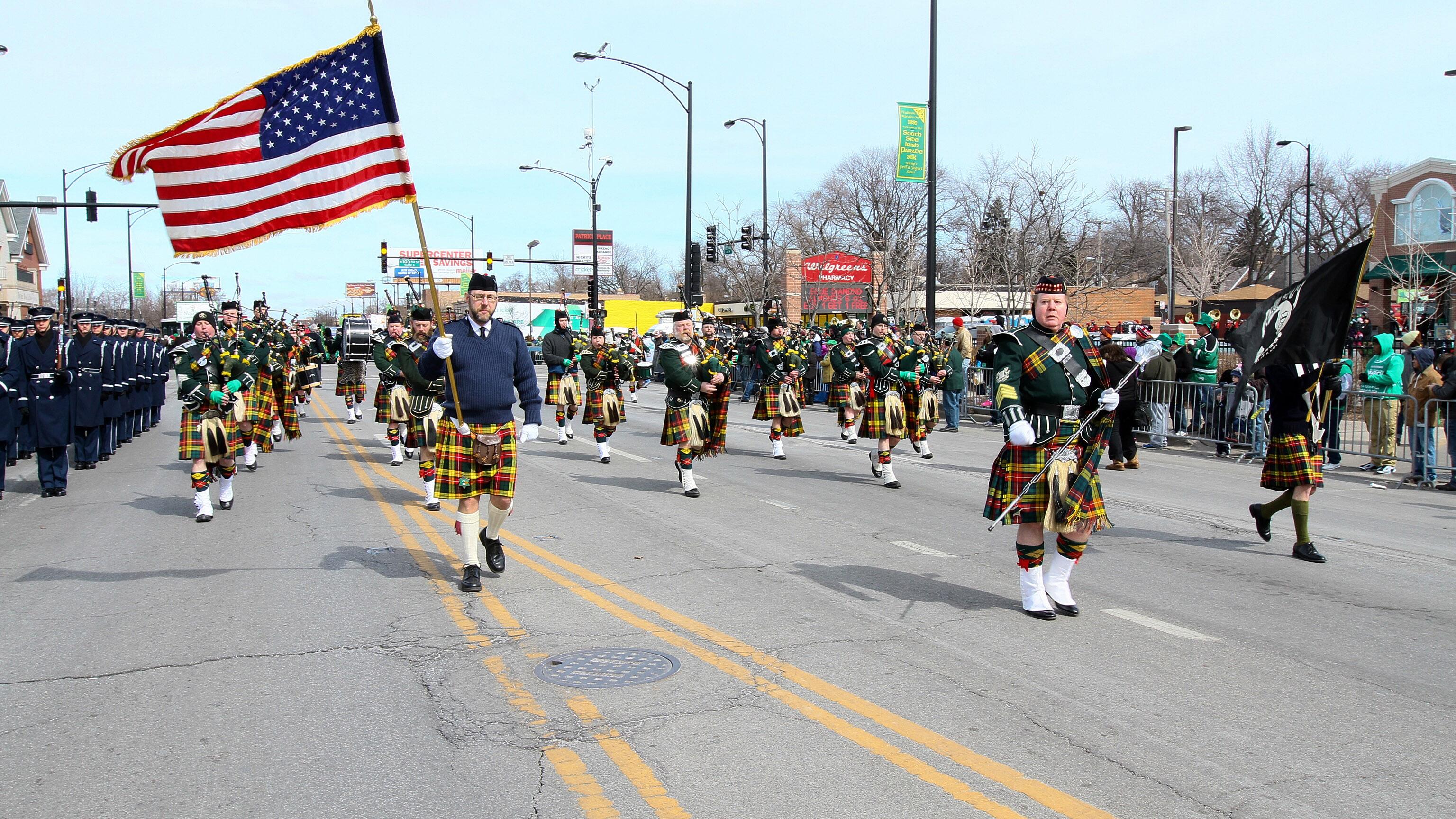 (Courtesy of South Side Irish Parade Committee)
3. Venture
A grizzly catching a salmon, polar bears playing and a soaring bald eagle are among the 40 photographs on display in the exhibit, "Thomas D. Mangelsen: A Life in the Wild." For more than 40 years, the nature photographer has traveled the world capturing images in wild places. Every image was photographed under natural conditions without digital manipulation. Next Tuesday, Mangelesen discusses his work and signs books.
Details: 9 a.m.-5 p.m. Monday-Friday, 10 a.m.-5 p.m. Saturday through June 2 at the Peggy Notebaert Nature Museum, 2430 N. Cannon Drive. $9; $7 for students and seniors; $6 for kids ages 3-12; free for kids under 3 / MAP
4. Chow down
Stacks of pancakes with real maple syrup are on the menu at the Sugar Bush Fair, along with sausage, juice and coffee. Breakfast will be served under a tent, so organizers advise dressing for the weather. Once you've had your fill, learn how maple syrup is produced, watch a children's puppet show and go for a hayride.
Details: 9 a.m.-noon Saturday and Sunday at the Vera Meineke Nature Center at Spring Valley, 1111 E. Schaumburg Road, Schaumburg. $6 half-stack; $8 full stack / MAP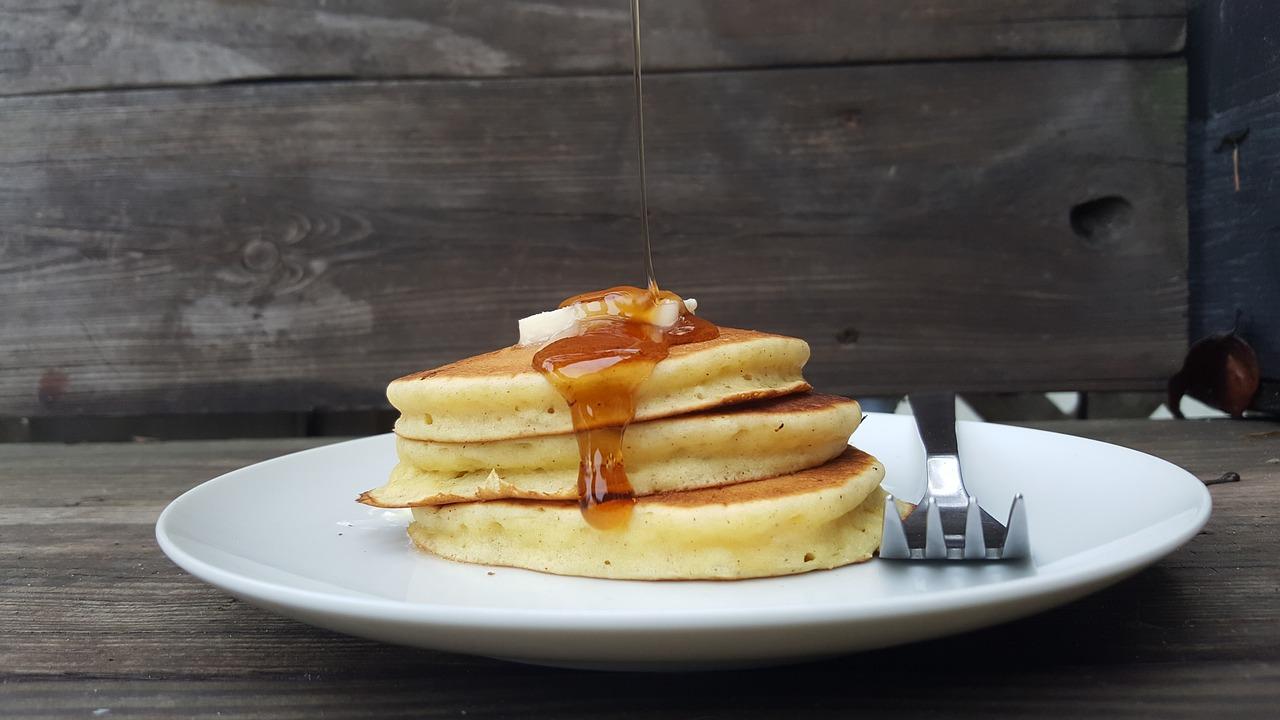 (bvoyles4 / Pixabay)
5. Laugh
Commemorate Women's History Month with the funny femmes of "She the People: The Resistance Continues." First debuted in 2017, the show returns to The Second City with fresh takes on the woes of being a woman via hot-button topics like dating, body positivity and the upcoming election.  
Details: 8 p.m. Thursday-Saturday; 7 p.m. Sunday at the UP Comedy Club, 230 W. North Ave. $26-$31; $41 VIP / MAP
---
6. Discover
La Femme Dance Festival brings choreographic works by women of the African diaspora to Chicago audiences. This year's event features a quintet of choreographers, including Chicagoans Jasmin Williams, Marceia Scruggs and Brittany Chanel Winters. Performances include discussions with the choreographers.
Details: 7 p.m. Friday and Saturday at Green Line Performing Arts Center, 329 E. Garfield Blvd. $10 suggested donation / MAP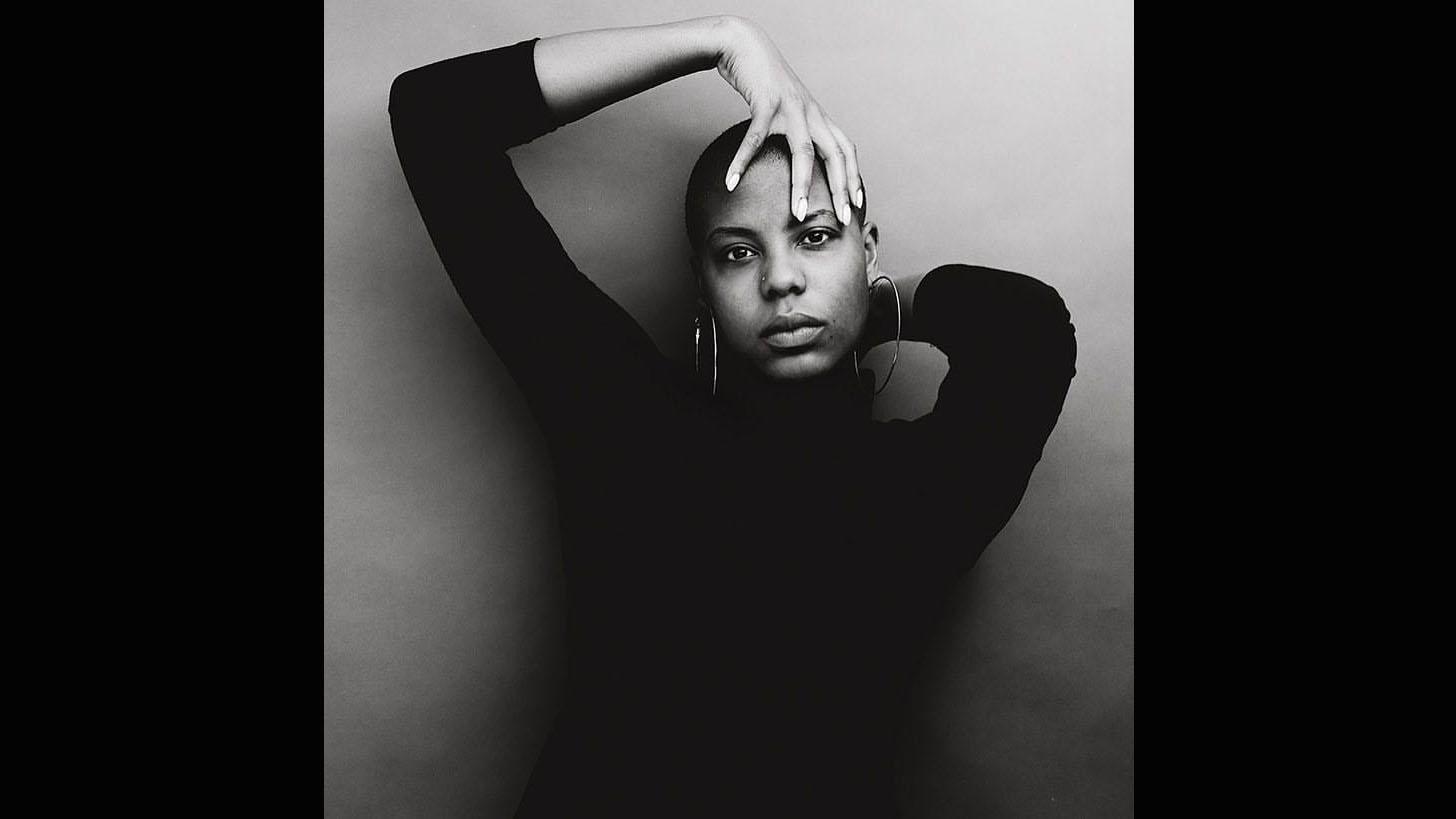 Jasmin Williams (Credit: Ron Himes)
7. Praise
International artist Sudha Raghuraman weaves soaring vocals with distinct Indian dances in Ratri: Music and Dance of the Night. Three classical dance artists explore ratri, or "the night," from aching darkness to the jubilant glow of the moon in the traditional Indian dances of Kuchupudi, Bharatanatyam and Kathak. Stick around after the performance for tea and conversation.
Details: 2 p.m. Sunday at the Logan Center for the Arts, Penthouse, 915 E. 60th St. $25; $15 for children and seniors / MAP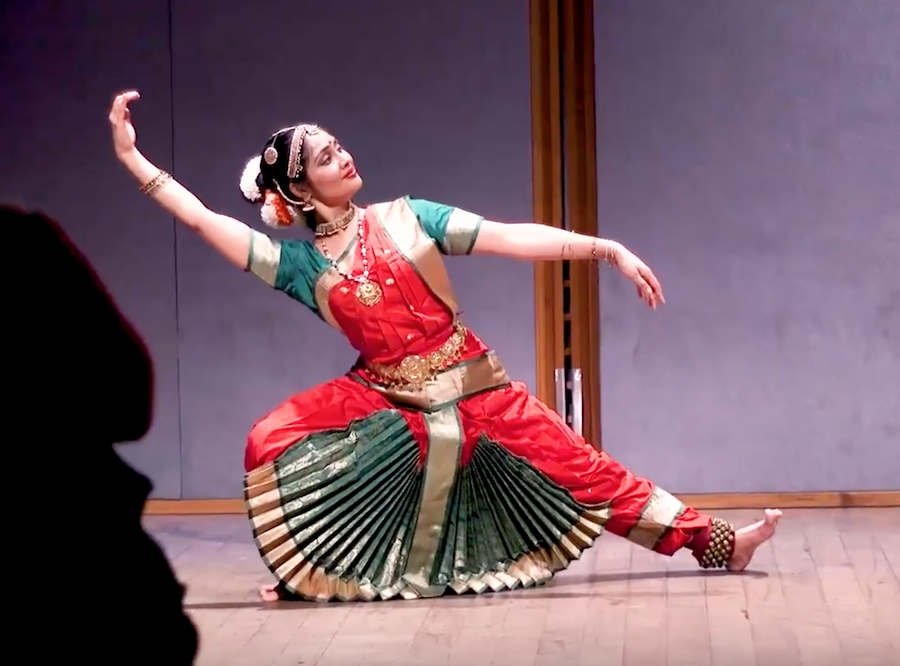 Ashwaty Chennat (Courtesy of Mandala Arts)
8. Consider
The second installament of Critical Conversations tackles immigration. Inspired by Judaism's embrace of civil discourse, the program seeks a broad view of the issue, including the economic and humanitarian impact of immigration. Speaking on the topic are former New Mexico Gov. Bill Richardson, GOP strategist Ana Navarro and CNN senior political commentator Rick Santorum. Candy Crowley, the Emmy Award-winning journalist and former chief political correspondent for CNN, moderates.
Details: 4-5:30 p.m. Sunday at the Spertus Institute for Jewish Learning and Leadership, 610 S. Michigan Ave. $36; $100 VIP / MAP
---
9. Pamper
Looking for a new toy for Fido? Or searching for the purrfect cat bed? Paw your way to the Chicagoland Family Pet Expo, where you can peruse pet products and meet adoptable animals. (Please leave your own fur baby at home.) See Sailor the Poodle walk up a flight of stairs on his hind legs – he currently holds the Guinness World Record for the shortest time walking up 20 flights. Watch the K9 Crew Trick Dog Thrill Show, where formerly homeless dogs do back flips, high jumps, balancing acts and more.
Details: 1-9 p.m. Friday; 9 a.m.-6 p.m. Saturday; 10 a.m.-5 p.m. Sunday at Arlington International Racecourse, 2200 W. Euclid Ave., Arlington Heights. $10; $5 kids ages 3-12; free for kids under 3 / MAP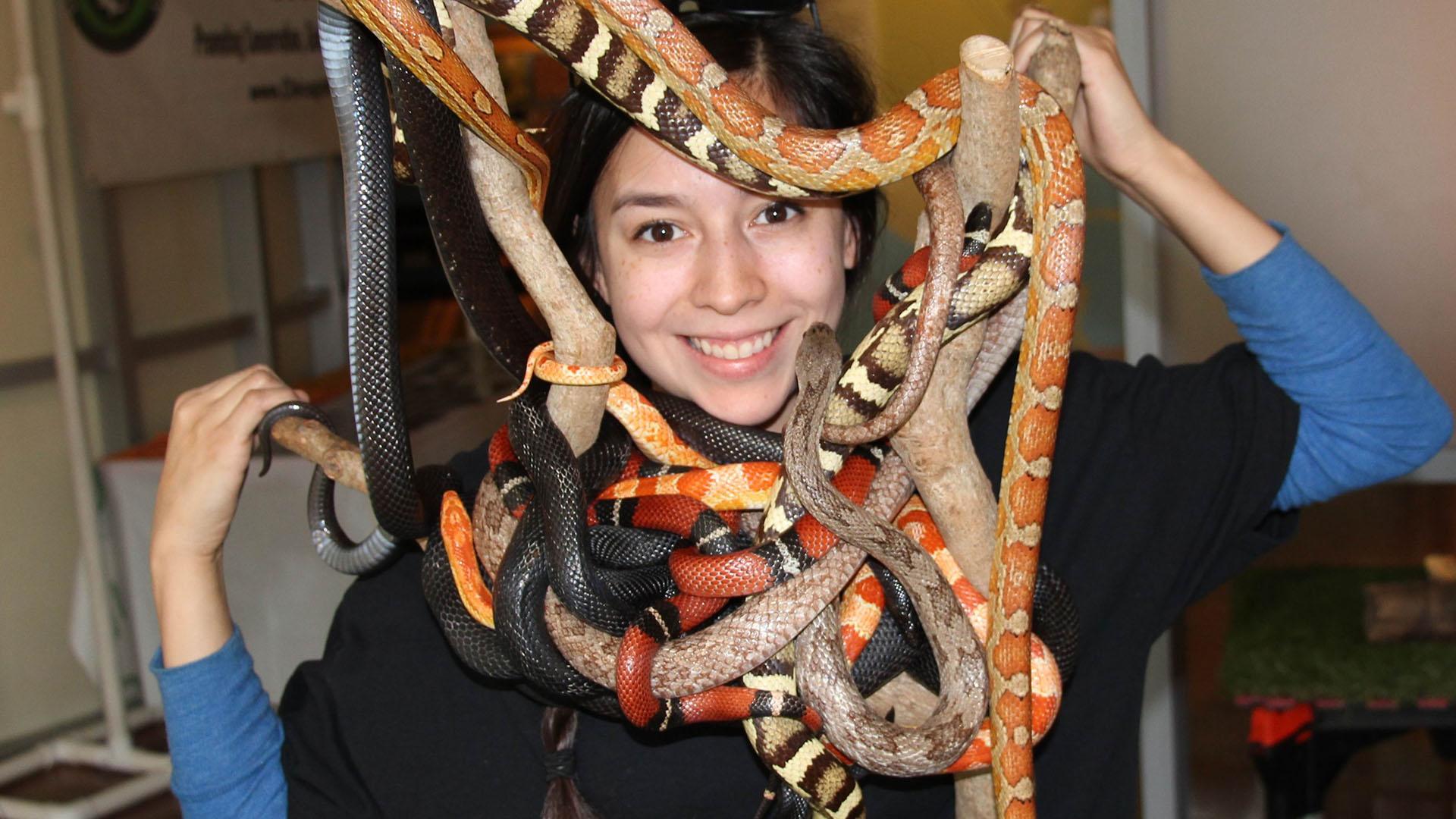 (Courtesy of Chicago Herpetological Society)
10. Sweat
Lace up your shoes for the lakefront St. Paddy's Day 5K & 8K Run/Walk. Get into the spirit with green attire – or better yet, Irish-inspired costumes. Awards will be given to the best dressed. 
Details: 10 a.m. Saturday at Cannon Drive and Fullerton Pkwy. $25 for 5K; $55 for 8K / MAP
(Courtesy of Special Events Management)
Events listed are subject to change. We recommend double-checking times and locations before you head out the door. Want to share your upcoming events with us for consideration in a future roundup? Send us an email.
---