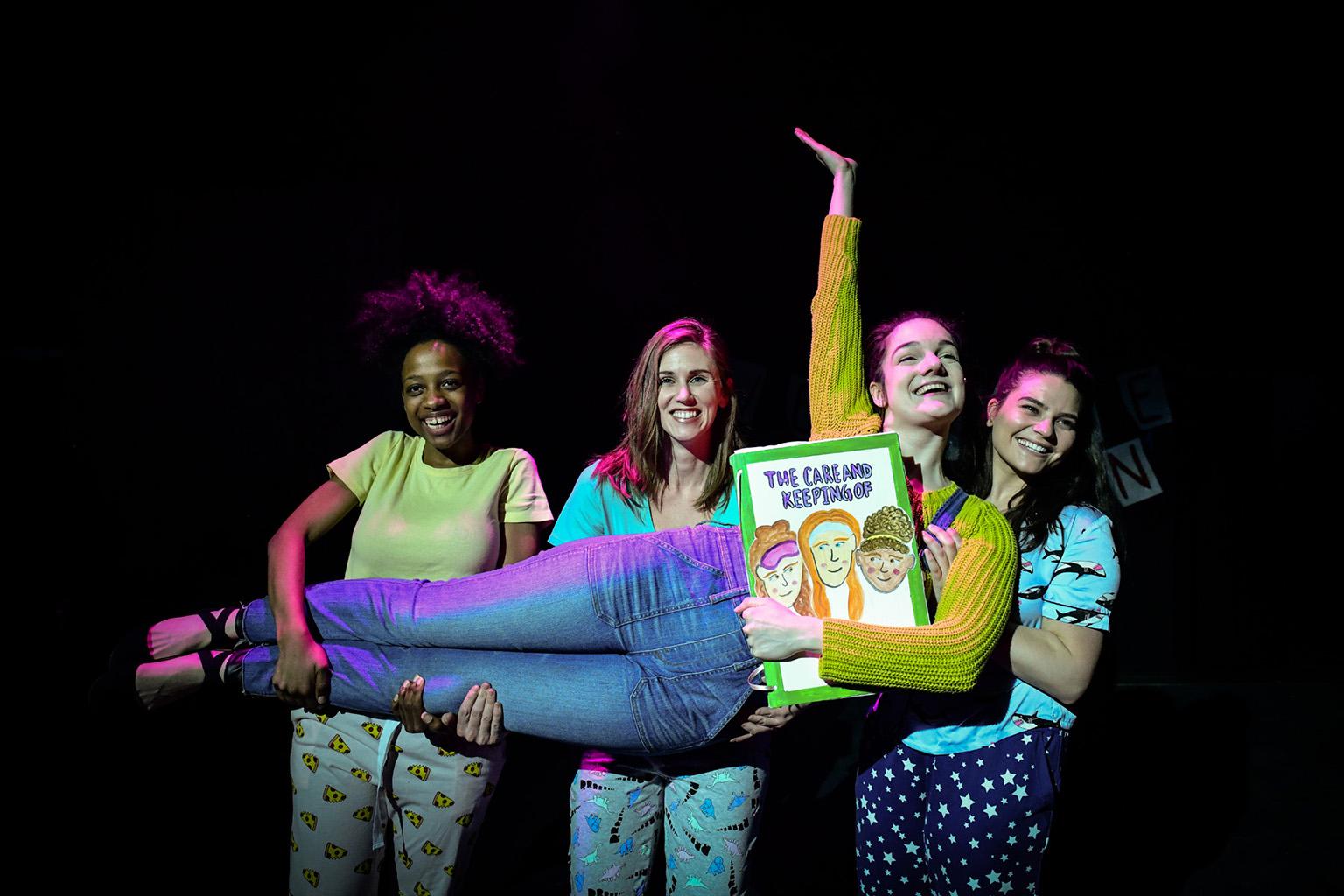 Madeline Lauzon, front, with, from left, Shelby Marie Edwards, Allison Taylor and Ricci Prioletti in "Lucky: A Musical," part of Underscore Theatre Company's 5th annual Chicago Musical Theatre Festival. (Photo by Evan Hanover)
1. Adore
Stories of self-love, loss and coming of age are among the world premiere and new-to-Chicago musicals on stage as part of the Chicago Musical Theatre Festival. This year's lineup features nine works, including a parody of Tommy Wiseau's "The Room" and a show about the friendship of Sherlock Holmes and Dr. John Watson.
Details: 8 p.m. Tuesday-Thursday; 7 p.m. and 10 p.m. Friday; 3 p.m. and 7:30 p.m. Saturday; 3 p.m. and 6 p.m. Sunday; 8 p.m. Monday, Feb. 18 through Feb. 24 at The Edge Theater's the Broadway (5451 N. Broadway / MAP) and The Edge Theater's Off Broadway (1133 W. Catalpa Ave. / MAP). $20 per show; $150 all-festival pass
---
2. Swoon
The power of love is on full display at the timely exhibit "Heart's Desire: Reflections on Love and Marriage." Marvel at wedding gowns from the 19th and 20th centuries, including a two-piece black Victorian era gown worn in 1892. Included with each gown is a photo of the bride on her special day. Also on display: wedding invitations, cake toppers, marriage certificates and valentines.
Details: 1-5 p.m. Tuesday through Friday and Sunday; 10 a.m.-5 p.m. Saturday through March 17 at Elmhurst History Museum, 120 E. Park Ave., Elmhurst. Free / MAP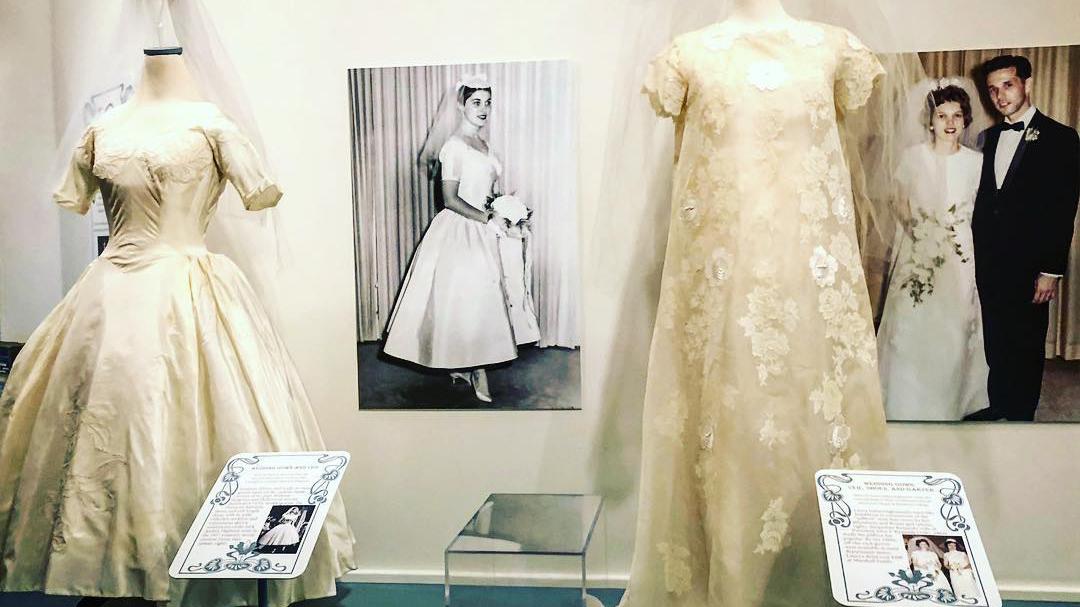 (Credit: Elmhurst History Museum)
3. Chow down
More than two dozen African-American owned restaurants in the city and suburbs offer specials during Chicago Black Restaurant Week. Participating restaurants include Two Fish Crab, Mikkey's On Stony, Irie Jerk Bar & Grill and Flammin' Restaurant.
Details: Through Sunday. Prices, hours and locations vary.
Two Fish Crab (Chicago Black Restaurant Week / Facebook)
4. Strum
Two-steps, ballads and old-time tunes are among the sounds you'll hear at the 59th Annual UChicago Folk Festival. Performers include T'Monde, The Price Sisters and The Fat Babies, an old-time seven piece jazz band. Also on tap: free Saturday workshops on a variety of topics, including a Scandinavian dance workshop, recorder jam session and mariachi.
Details: 8 p.m. Friday; 10 a.m.-5 p.m. (workshops) and 7:30 (concert) Saturday at Mandel Hall, 1131 E. 57th St. $25-$30; $10 students / MAP
---
5. Engage
Ballet meets improv in "SOAKED / SURFACE." From the musical score to the lighting and dancing itself, all aspects of the Elements Ballet production are improvised, with dancers guided only by the concept that they are making their way across the varied landscapes of the Earth's surface. Chicago-based composer, vocalist and performance artist Alexa Grae provides the score.
Details: Performances at 7:30 p.m. Thursday and Friday at the Hamlin Park Fieldhouse, 3035 N. Hoyne Ave. $25 / MAP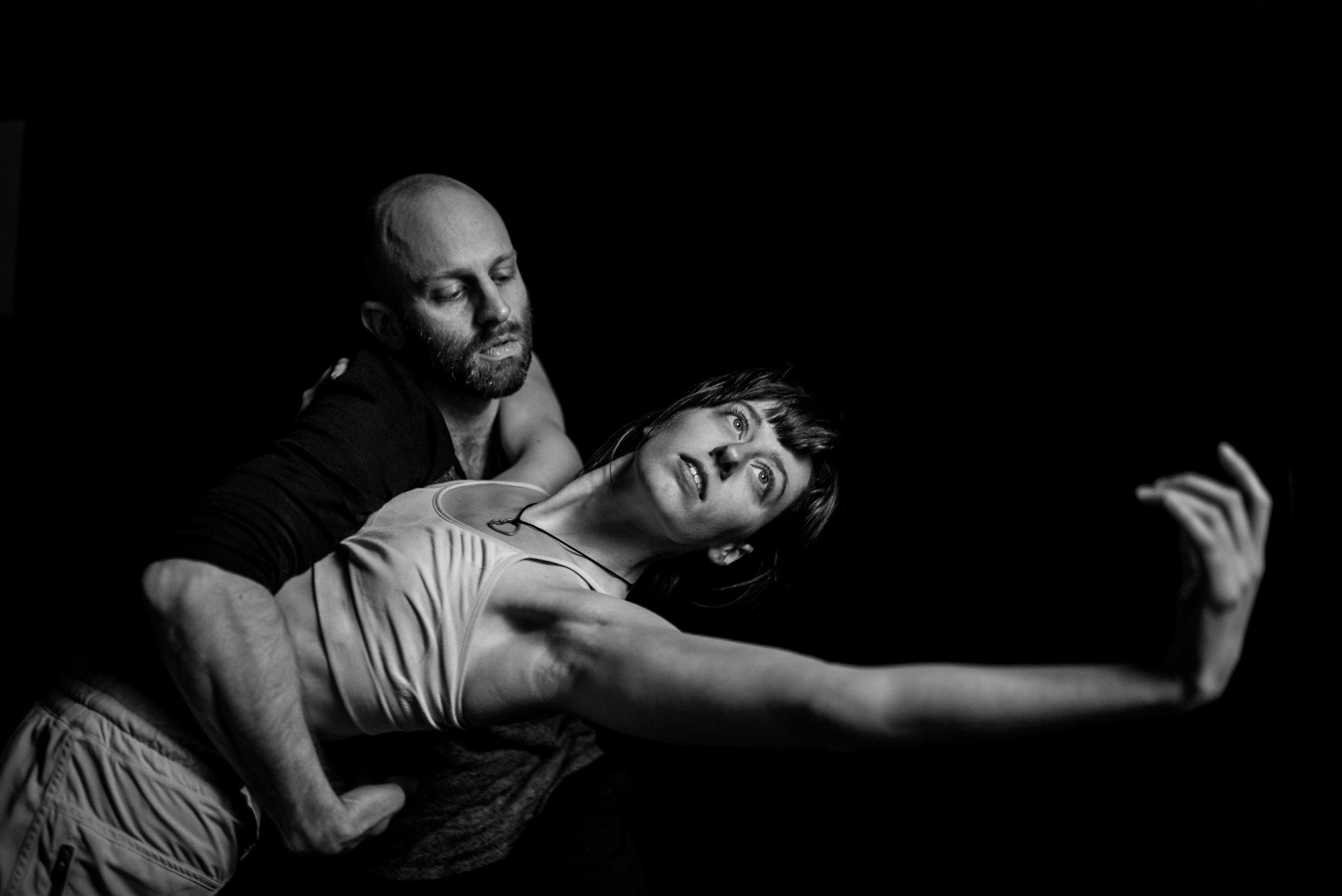 (Credit: Topher Alexander)
6. Dash
Lace up your sneakers for Cupid's Undie Run. The "brief" fun run raises money to find a cure for neurofibromatosis, a genetic disorder that affects 1 in every 3,000 children born. Why just undies? Organizers say it's a show of solidarity for those affected with neurofibromatosis who can't cover up their tumors.  
Details: Noon-4 p.m. Saturday at Sluggers, 3540 N. Clark St. $45; $50 at the door / MAP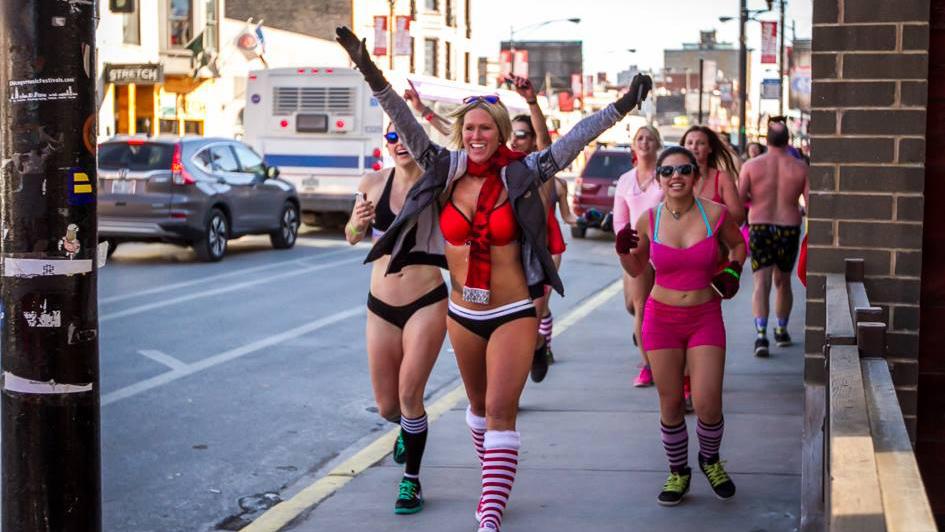 (Cupid's Undie Run Chicago / Facebook)
7. Consider
Dozens of local artists showcase their wares at the Pancake & Booze Art Show. Feast on free all-you-can-eat pancakes as you shop. Live music, DJs and body painting are also on tap. 
Details: 8 p.m.-2 a.m. Friday and Saturday at Reggies, 2105 S. State St. $10; $15 at the door (21+)  / MAP
(The Pancakes & Booze Art Show / Facebook)
8. Pig out
Craft brews and encased meats are on the menu at SausageFest 2019. Sample dozens of sausages from area restaurants, including Kaiser Tiger, The Roaming Hog, Carnivore Oak Park and Haymarket Pub & Brewery. Wash it all down with a cold beer – more than 30 drafts will be on tap.
Details: Noon-4 p.m. Saturday at Haymarket Pub & Brewery, 737 W. Randolph St. $60 / MAP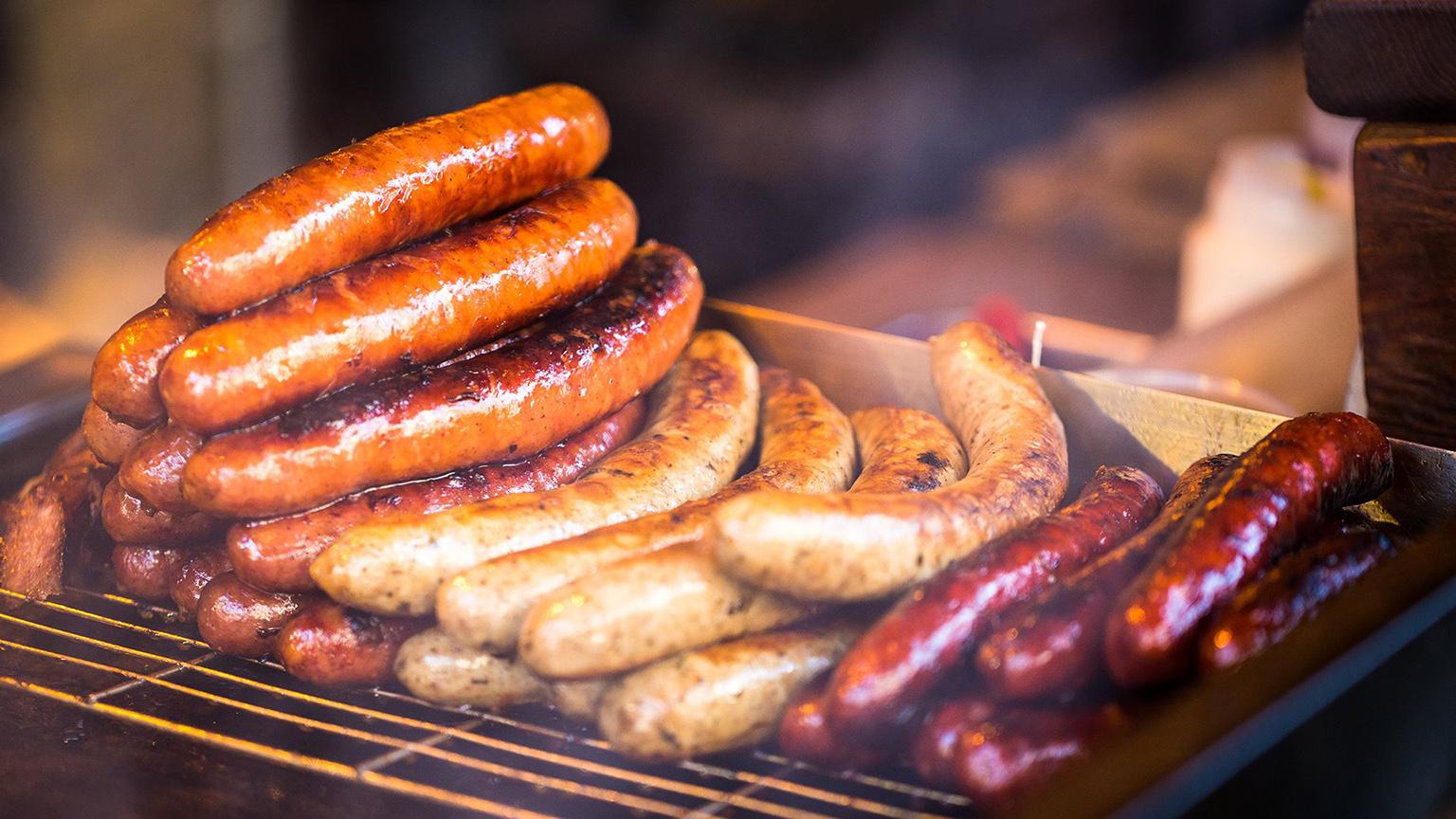 (Haymarket Pub & Brewery / Facebook)
9. Watch
The Oscar-nominated documentary "Minding the Gap" looks at skateboarding as an escape from violence and boredom in Rockford, Illinois. The coming-of-age story follows the life of Bing Liu and his neighbors through more than 12 years of footage shot by Bing. See it this weekend during a free screening, and check out our interview with Liu.
Details: 2 p.m. Saturday at Chicago Cultural Center, Claudia Cassidy Theater, 78 E. Washington St. Free / MAP
---
10. Ride
Sport bikes, dirt bikes, scooters and vintage hogs roll into town for the Progressive International Motorcycle Show. Go for a ride on the bike of your dreams on the new rider course. Not feeling a ride, but still want in on the fun? At the Dyno experience, you can hop on a securely mounted bike and experience starting a motorcycle and shifting gears with guidance of an expert.
Details: 1-8 p.m. Friday; 9 a.m.-8 p.m. Saturday; 10 a.m.-5 p.m. Sunday at the Donald E. Stephens Convention Center, 5555 N. River Road, Rosemont. $19 daily admission; $30 for two-day admission; free for kids ages 11 and under / MAP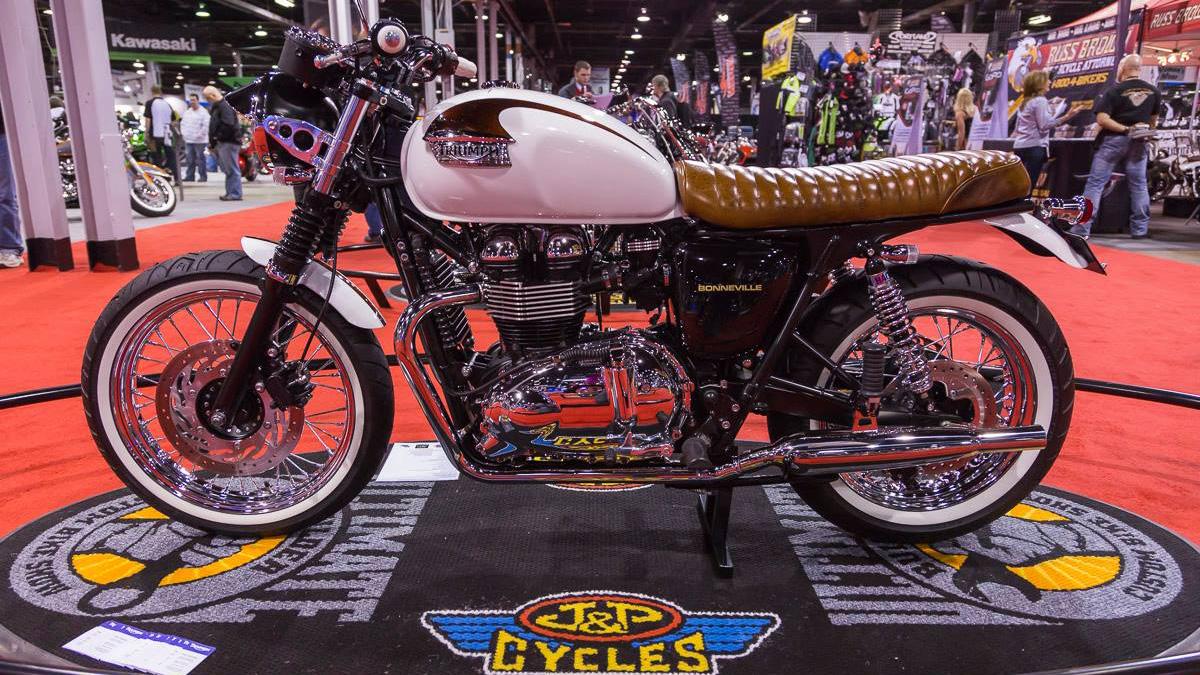 (International Motorcycle Shows / Facebook)
Events listed are subject to change. We recommend double-checking times and locations before you head out the door. Want to share your upcoming events with us for consideration in a future roundup? Send us an email.
---