The award-winning new documentary "Minding the Gap" looks at skateboarding as an escape from violence and boredom for three friends in Rockford, Illinois.
Emerging filmmaker Bing Liu, 29, based the coming-of-age story on the neighbors in his hometown.
"I filmed a lot of skate videos when I was a teenager. I also made short films and music videos, and I was able to dig back into that to use it for this film," Liu said.
Liu traveled the country exploring themes of troubled adolescence before returning to Rockford – "my stomping ground," he calls it – and focusing the story on three talented but troubled skateboarders, including himself.
The film features stunning cinematography of the art of skateboarding.
"Believe it or not, I'm running on foot behind [the skateboarders] with a Glidecam. I've worked in camera departments for TV shows and movies here in Chicago and I worked with a lot of Steadicam operators so I adopted that technique into skateboarding," he said.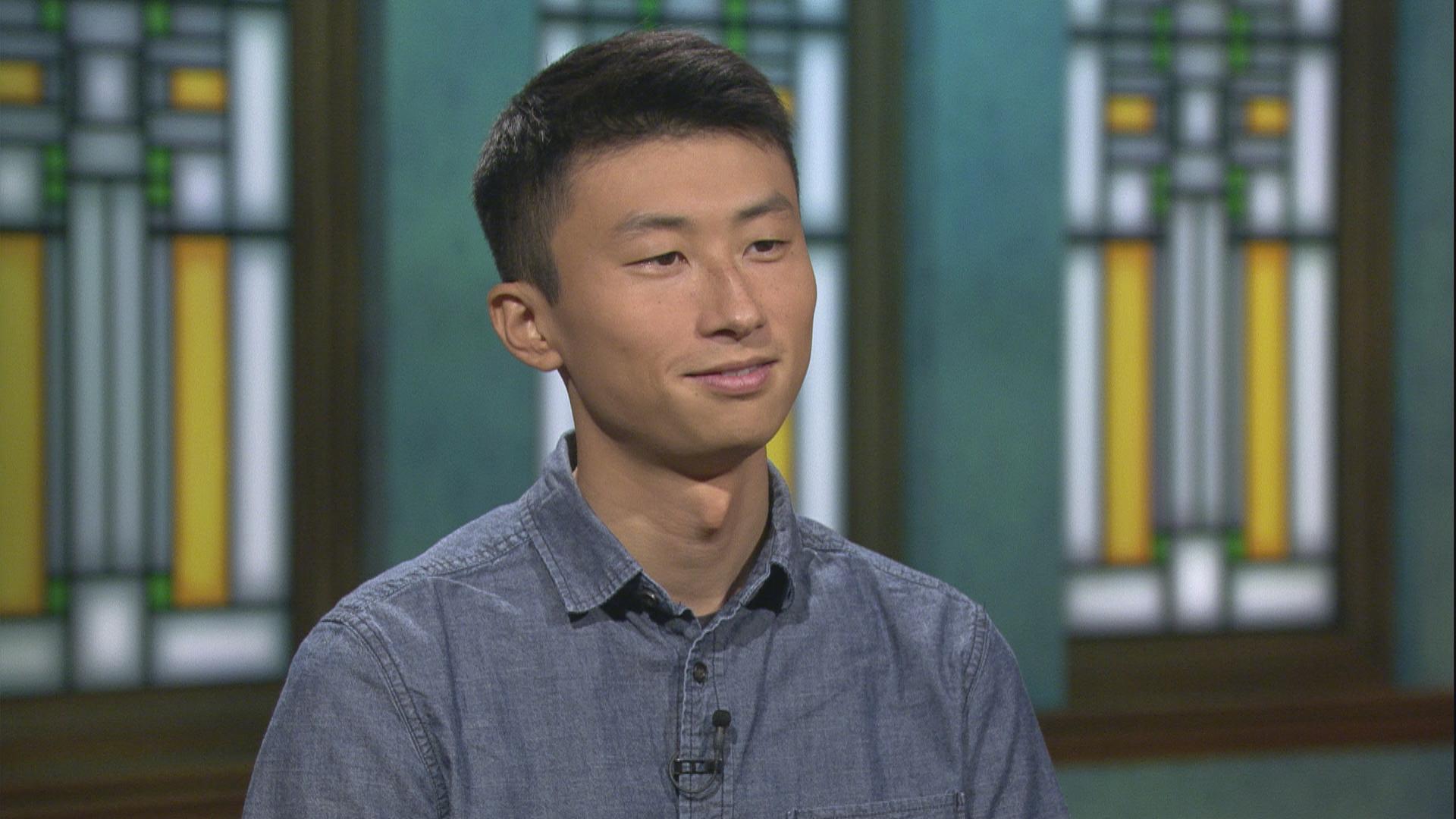 Filmmaker Bing Liu appears on "Chicago Tonight."
As to the film's enigmatic title, Liu says that was intentional. "I wanted to leave it intentionally vague," he said. "I was an English major in college, and so I really latched on to anything that said a lot with a little, and I think 'minding the gap' is a phrase that is so poetic and speaks to all the gaps that have to do with growing up and living in a city like Rockford."
Liu says the film has changed his life "in a number of ways."
"Professionally it certainly has," he said. "I think I have a budding career as a director now … and I think it's really helped me become more confident in terms of just grappling with emotions and being able to talk about it and just realizing that the power of film is real. … My in-box has been flooded with people sharing their own stories about how it's helped them when they've seen it with their family members."
Liu says his next Chicago-based project – it has a working title of "Until the Lion Speaks" – tackles gun violence. "It follows these young men in Chicago who are the most affected by gun violence, and it follows them as they go through these programs and get certified for a trade while at the same time getting treated in this holistic way, in a trauma-informed way, to become better men," he said.
That film is scheduled to be completed in fall 2019.
"Minding the Gap" is currently playing at the Gene Siskel Film Center through Sept. 13. It is also streaming on Hulu.
You can watch a trailer from the film below.
---
Related stories:
Hospital Ship Sets Sail in Documentary 'The Surgery Ship'
Could the Giant Prehistoric Shark in 'The Meg' Still Be Lurking?
'Grace' Captures Breast Cancer Survivor's Journey, Mastectomy Tattoo
---