For people who are transgender, the journey of transitioning can be long and complicated, especially for those who choose a medical transition, which can include hormone treatment and several surgeries.
The transgender community says those surgeries are medically necessary to affirm the gender to which a person is transitioning.
In a recent victory, the CTA made a policy change allowing its health insurance plan to cover the cost of gender-affirming surgery for one of its bus drivers.
'I don't know what I'm going to do'
Russia Brown's transition started in a room at the Howard Brown Health Center in Englewood.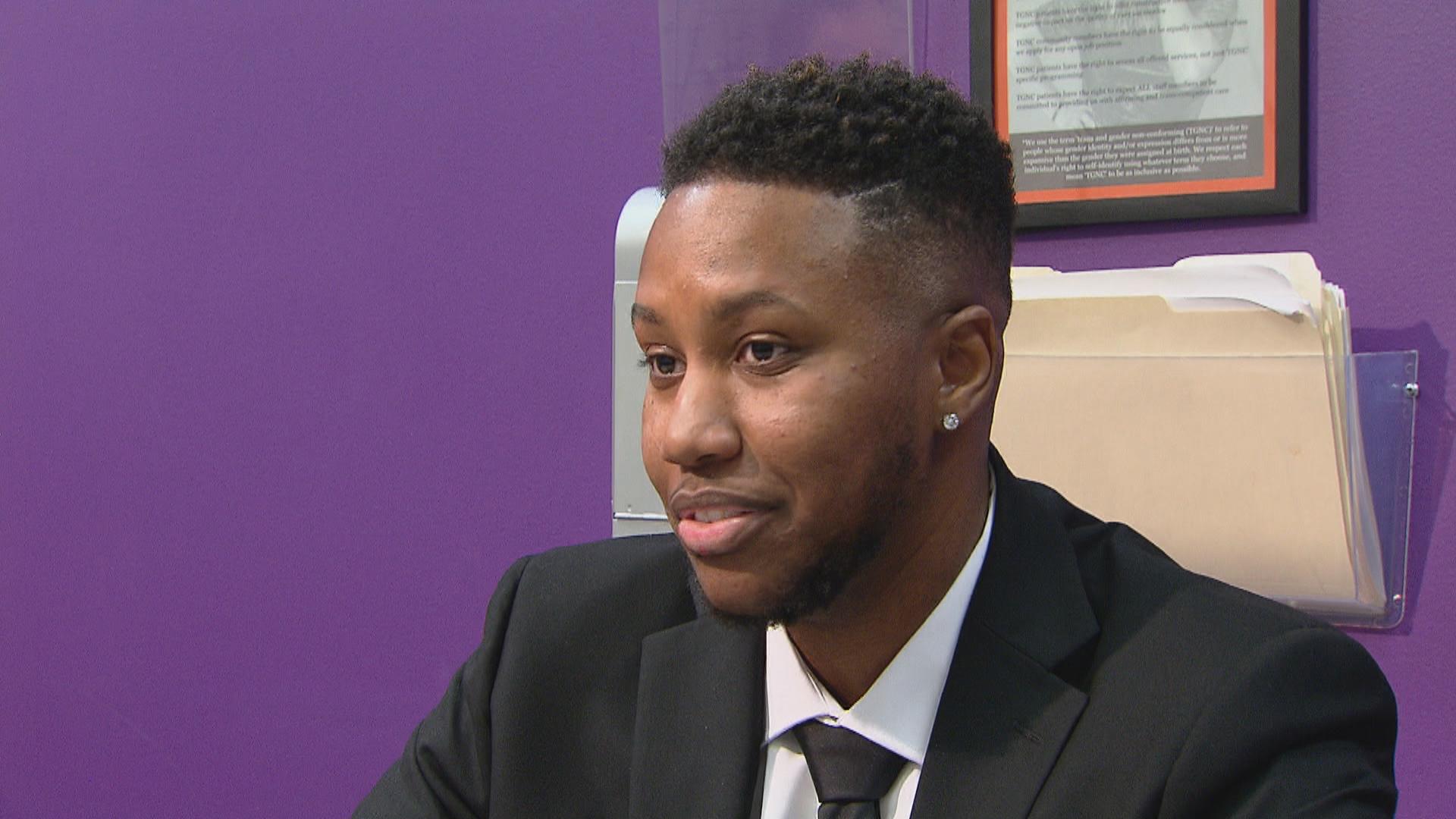 "This is actually the room where I actually had my first shot of testosterone," he said.
The process moved much faster than he thought it would.
"[The doctor] says, like, 'Do you want to start today, and I'm like, 'Really? Awesome, yeah, I can start today!'"
That was two years ago. Now, the next major step is his transition is taking much longer than he would have liked.
"I was just kind of at a loss, I don't know what I'm going to do, how long is it going to take me to save up close to $10,000?" he wondered.
That $10,000 would cover the cost of what is called top surgery—a double mastectomy with chest reconstruction. However, once he'd finally scheduled his surgery, Brown learned his health insurance, provided by his employer, wouldn't cover the cost.
He has worked as a bus driver for the CTA for the last two years. A counselor suggested he reach out to the ACLU for help in challenging the CTA.
All it took for the agency to change its policy on covering the cost of gender-affirming surgery was a letter from attorney Carolyn Wald.
"We were really pleased with that result," Wald said. "As people are getting more understanding of what it is to be transgender and the types of treatments that are necessary to treat gender dysphoria, I think we'll see more and more employers, both public and private, looking at making these changes, it's just common sense."
In a statement, CTA says when Russia Brown's case came to its attention, "CTA reviewed its existing guidelines related to health care coverage for gender reassignment surgery, and determined such coverage should be extended in cases that are supported by proper medical documentation. That decision was made in keeping with our broader efforts toward inclusion and diversity."
While Brown has a new surgery date scheduled for March, experts at the Howard Brown center say this struggle is common in the transgender community.
"We have a program that supports patient navigation through the process of accessing surgery, because it is so difficult," explained Dr. Magda Houlberg, chief clinical officer at Howard Brown "So, people usually go through multiple appeal processes, multiple denials."
Houlberg says patients frequently have to advocate for themselves in order to receive medical coverage for hormone therapy and other services, not just surgery.
"We know there's a specific way that it's being handled that's different from any other medical care. That is the problem," she said. "We feel there are specific barriers that are actively put in place to prevent people from accessing surgery and having coverage."
The constant struggle, she says, can lead to other challenges.
"There's a lot that can happen in terms of how people feel about themselves, their self-esteem and even physical health can be affected because they are modifying" in absence of the surgery, Houlberg says.
But Brown's case provides some hope for the LGBTQ community that the CTA will be an example for other employers, just as he finds himself being an example for other transgender men.
"While I was researching the whole process about transitioning, it's very difficult, if not impossible to find anyone that looks like me, going through this process in the public eye," he said. "I figure, as opposed to the person I've always been—wanting to live in the shadows—[I can] be that person for someone else. Someone has to do it."
More on this story
Dr. Magda Houlberg at the Howard Brown Health Center says many patients find themselves leaving the state to find doctors specializing in gender-affirming surgery, and the few who do often have limited availability because of the demand.
Follow Brandis Friedman on Twitter @BrandisFriedman
---
Related stories:
Transgender Prisoner Moved to Illinois Women's Prison After Alleged Abuse
New Cases of HIV in Chicago at Record Lows, But More Work Ahead
Pediatricians Group Releases New Guidelines for Treating Transgender Youth
---