More than 800 foster children who were hospitalized in Illinois for mental health issues between 2015 and 2017 were confined beyond the point of medical necessity. For some, that meant a hospital stay that was months longer than their treatment required.
That's according to a class-action lawsuit against the Illinois Department of Children and Family Services, which claims the agency is "warehousing" kids in psychiatric hospitals instead of finding them appropriate placement elsewhere.
The reason for the extended hospital stays, says Charles Golbert, Cook County's acting public guardian, is that DCFS has cut the number of residential beds in recent years.
"The number of kids who remain in hospitals beyond medical necessity and the length of time they remain beyond medical necessity has exploded, and that's why we brought this lawsuit," he said.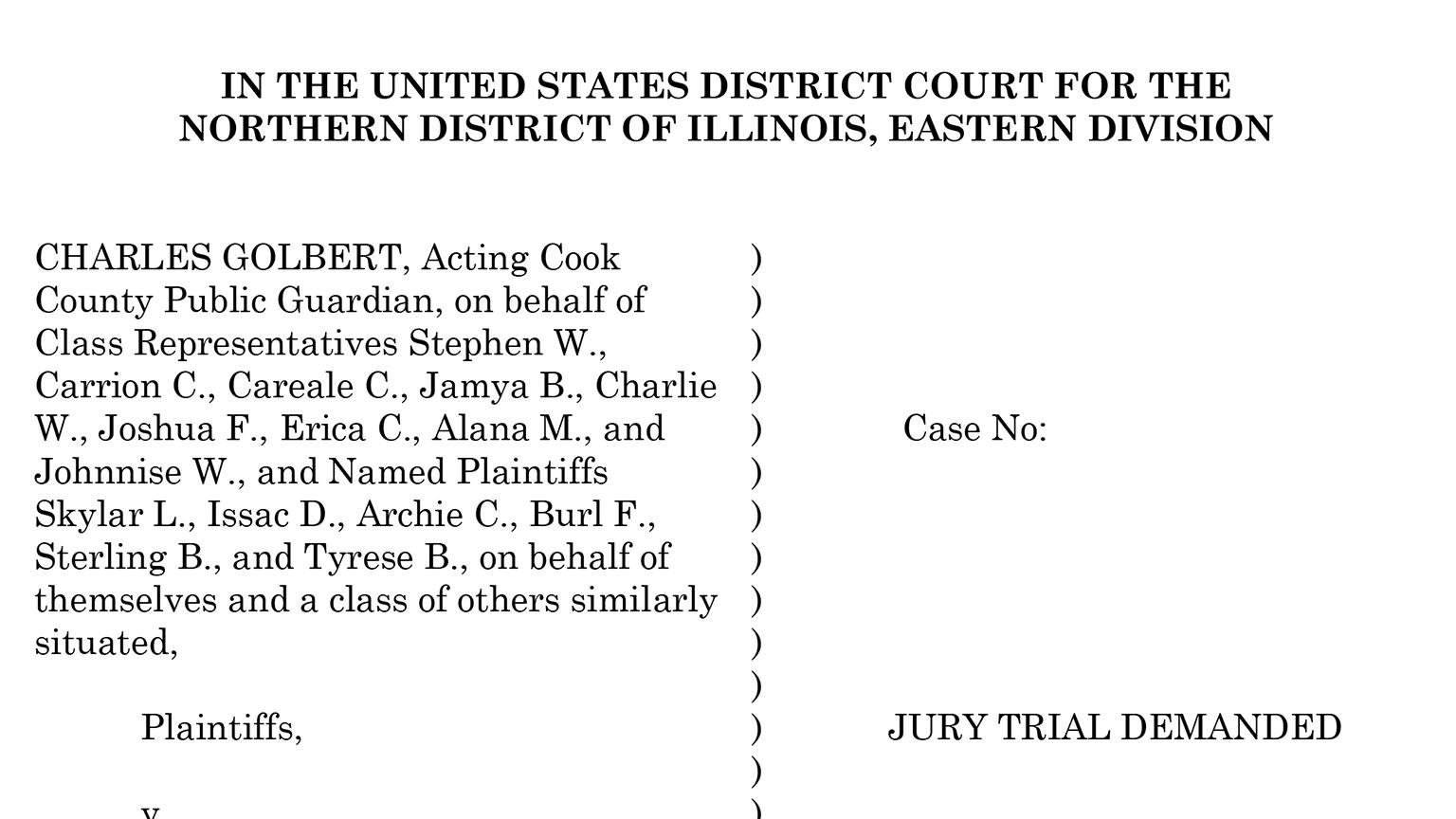 Document: Read the complaint Golbert and more than 12 others are named plaintiffs on the lawsuit. Some of those plaintiffs are children who say they endured prolonged stays at psychiatric hospitals.
"I've spent Thanksgiving, Christmas, New Year's, Easter and my 16th birthday in the hospital," said Skylar L., now 19, who spent six months – twice her anticipated stay – at a psychiatric hospital on Chicago's West Side.
"I only got to go outside one time. I felt like a prisoner. I felt very depressed," she said last week at a press conference announcing the lawsuit.
Her experience is not unusual for a child who was kept beyond medical necessity, Golbert said.
"They also see other children going through acute psychiatric episodes, and sometimes they pick up new behaviors that they didn't have before," he said. "The progress they made in their treatment can retrogress."
On top of that, children who stay longer than medically necessary see others who were admitted after them discharged before them, he said.
"That can exacerbate feelings of frustration and anger and not being valued and no self-worth," he said.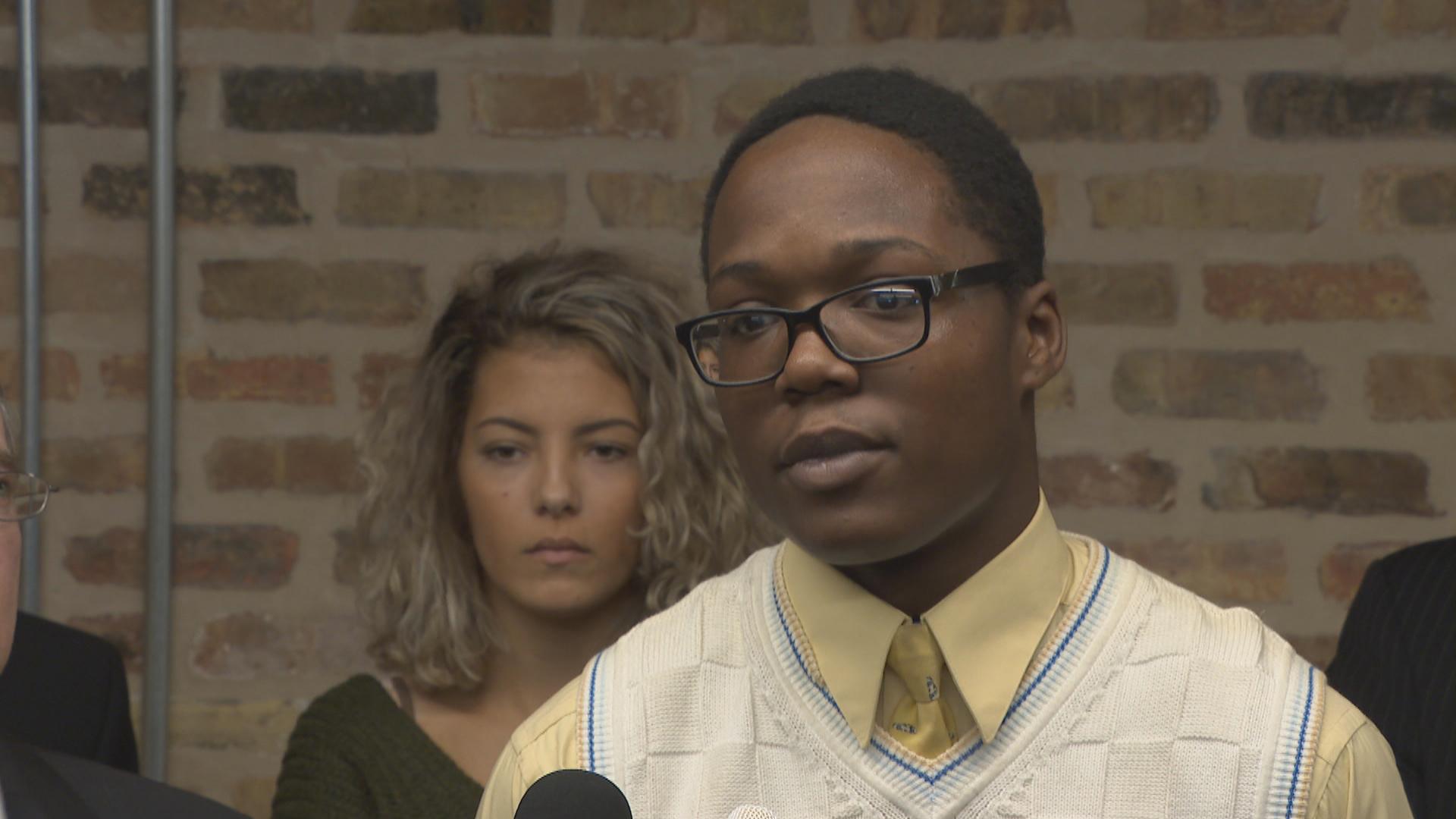 Plaintiff Burl F. speaks to the media about the class-action lawsuit on Dec. 13, 2018.
According to the lawsuit, DCFS has known about the issue since the 1980s, "when the issue of holding children [beyond medical necessity] was raised in BH v. Johnson" in 1988.
As a result of that case, the federal court entered a consent decree that forbade DCFS from hospitalizing children longer than necessary.
"DCFS, the entire 27 years, has disregarded that order," Golbert said.
DCFS spokesman Neil Skene declined comment on the lawsuit itself, but did address several specifics in an emailed statement last week. He said the department faces complex challenges in finding placement for children with "severe" behavioral and mental health issues.
"Many of the youths' behaviors, including fire-setting and self-harm, lead to rejections of admission by private residential providers and foster parents concerned about risk from these youth even after discharge from psychiatric hospitals," he said.
Golbert joins us in discussion.
---
Related stories:
New Lawsuit Accuses DCFS of 'Warehousing' Children in Psych Hospitals
In New Role, Nneka Jones Tapia to Address Mental Wellness of Youth
ProPublica Illinois Investigates 'Stuck Kids' in Psychiatric Hospitals
---