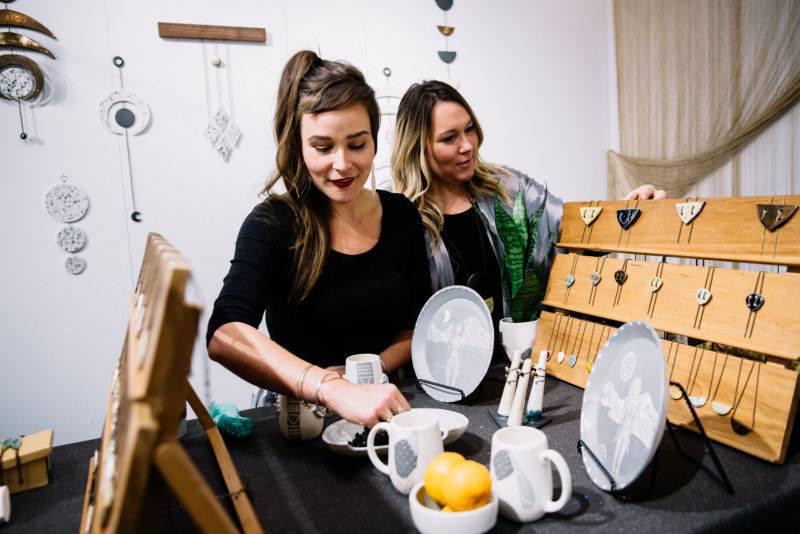 (One of a Kind Show / Facebook)
1. Select
Handmade gifts, fashion shows and live music highlight The One of a Kind Holiday Show, featuring wares by more than 600 independent artists. Sounds like the perfect time to shop for everyone on your holiday shopping list – including yourself.
Details: 11 a.m.-8 p.m. Thursday and Friday; 10 a.m.-7 p.m. Saturday; 10 a.m.-5 p.m. Sunday at The Mart, 222 Merchandise Mart Plaza. $12 (includes admission all four days); free for kids ages 12 and under / MAP
---
2. Glide
Don your best (or worst) holiday gear for Ugly Sweater Soul-mas, one of nearly a dozen themed nights at the McCormick Tribune Ice Rink. This week, glide, twist and twirl on the ice to soul and R&B tunes. 
Can't make it on Thursday? The rink is open daily – see the full schedule here.
Details: 6-8 p.m. Thursday at Millennium Park, McCormick Tribune Ice Rink, 201 E. Randolph St. Free admission; fee for skate rentals / MAP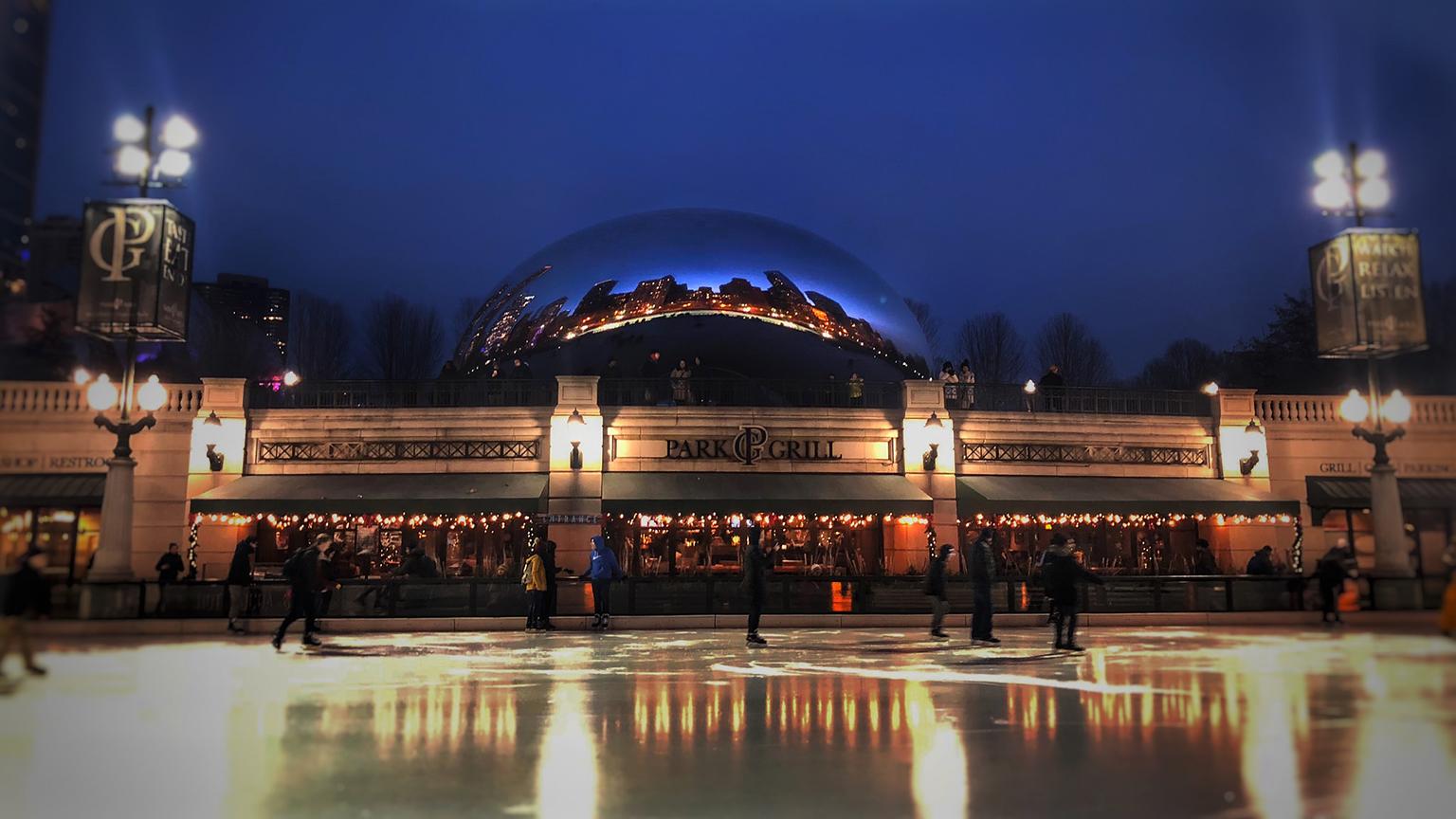 (Shelby L. Bell / Flickr)
3. Bond
Every CTA-riding Chicagoan has a story, whether it be good, bad or hilarious. See those stories come to life in "El Stories: Holiday Train," featuring tales of adventure and Yuletide cheer aboard the cherished CTA Holiday Train. (Psst! Want a ride the train before the show? Check out the CTA's Holiday Train schedule.)
Details: 8 p.m. Thursday and Friday; 3 p.m. and 8 p.m. Saturday; 3 p.m. Sunday through Dec. 22 at the Greenhouse Theatre Center, 2257 N. Lincoln Ave. $25 / MAP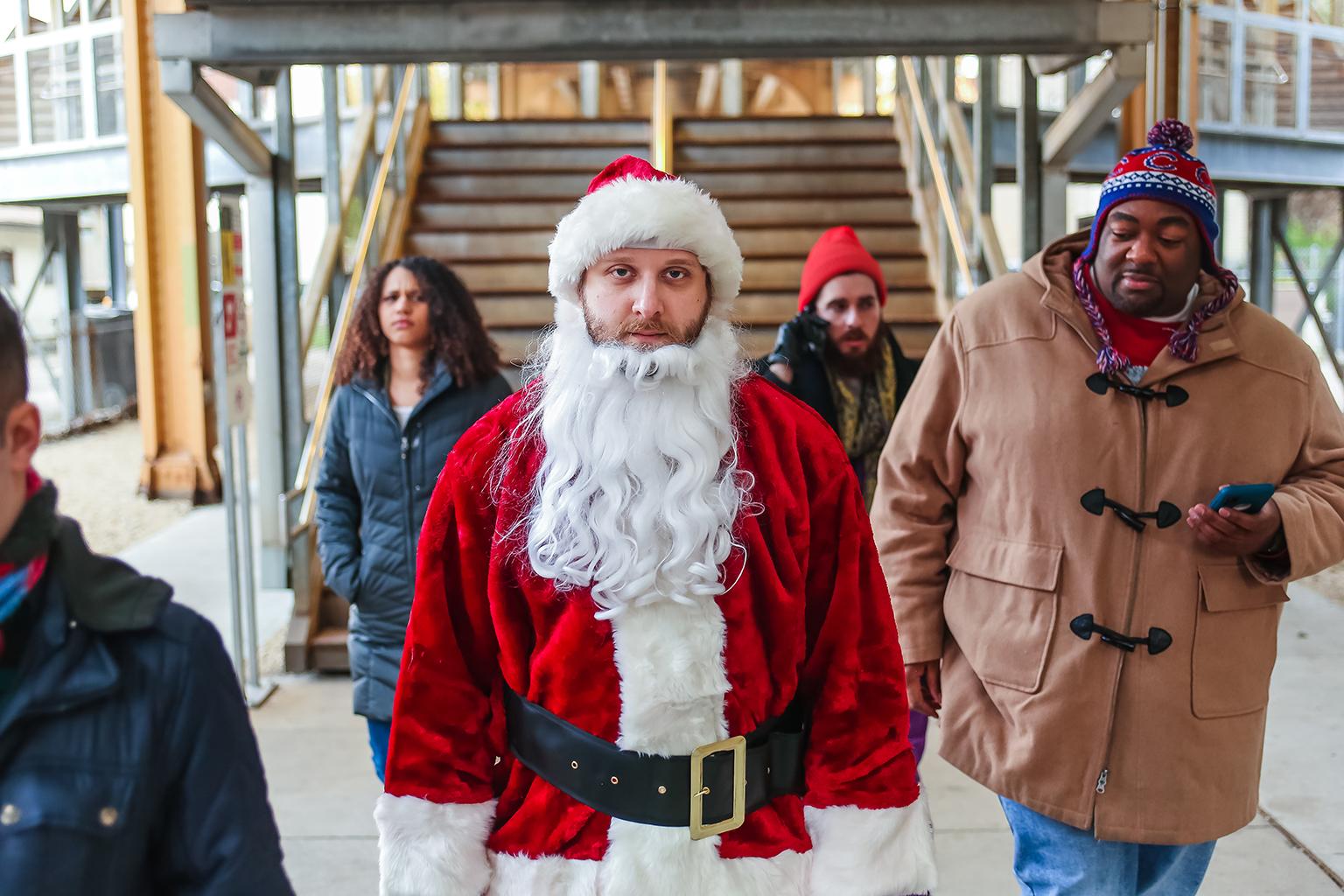 From left to right: Ryan Jendrycki, Kianna Rose, Jonathan Rooney Taylor, Jordan Golding and Darnell Jordan. (Photo credit: Tyler Core)
4. Jingle
Whimsical dance interpretations of your favorite Hanukkah, Christmas and winter songs take the spotlight at Chicago Tap Theatre's "Tidings of Tap." This year's expanded production features nationally ranked rhythmic gymnast Dasha Merkulov and live music by the CTT jazz trio and klezmer group. Be sure kiddos have their dancing shoes on – they'll get the chance to bust a move on stage for the final number.
Details: 3 p.m. Sunday at the North Shore Center for the Performing Arts, 9501 Skokie Blvd., Skokie. $25-$41 / MAP
---
5. Cherish
On the first night of Hanukkah, Hershel Ostropol discovers goblins have taken over a local synagogue, preventing villagers from celebrating the Jewish holiday. Ostropol vows to help them, but can one man stand up to the goblins? Find out in the new stage adaptation of the classic children's holiday book, "Hershel and the Hanukkah Goblins."
Details: 10 a.m. and 1 p.m. Saturday and Sunday through Jan. 5 at Strawdog Theatre Company, 1802 W. Berenice Ave. $20-$25 / MAP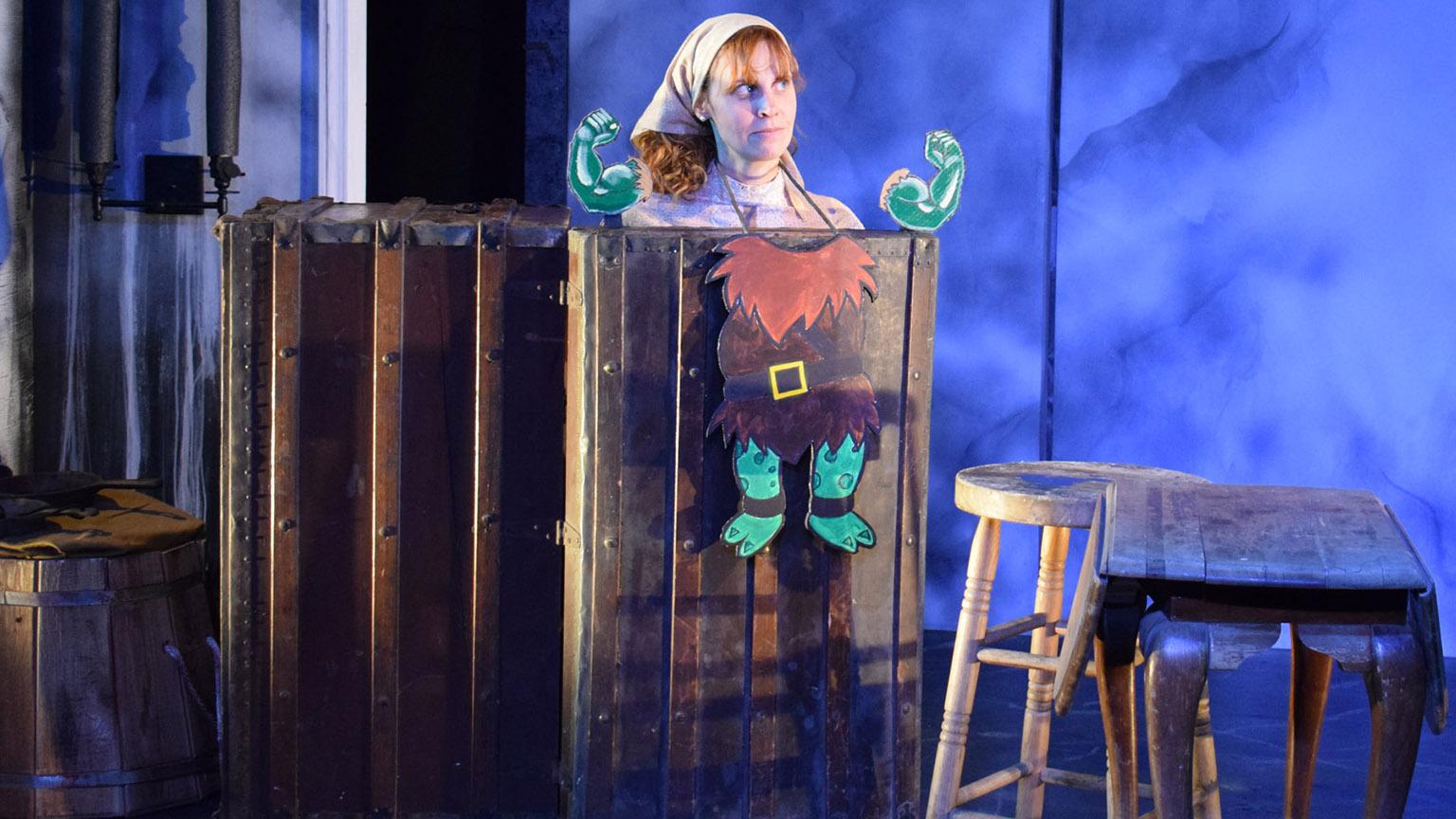 Nicole Bloomsmith in Strawdog Theatre Company's world premiere of "Hershel and the Hanukkah Goblins." (Photo by Collin Quinn Ric)
6. Applaud
Cutting-edge choreography takes center stage at "danc(e)volve" as a trio of Hubbard Street choreographers debut their works. The three-part performance explores personal relationships, gender, race, culture and the idea that multiple versions of the self might exist over dimensions, time and space.
Details: 7:30 p.m. Thursday; 8 p.m. Saturday and 3 p.m. Sunday at Harris Theater for Music and Dance, 205 E. Randolph St. $25-$110 / MAP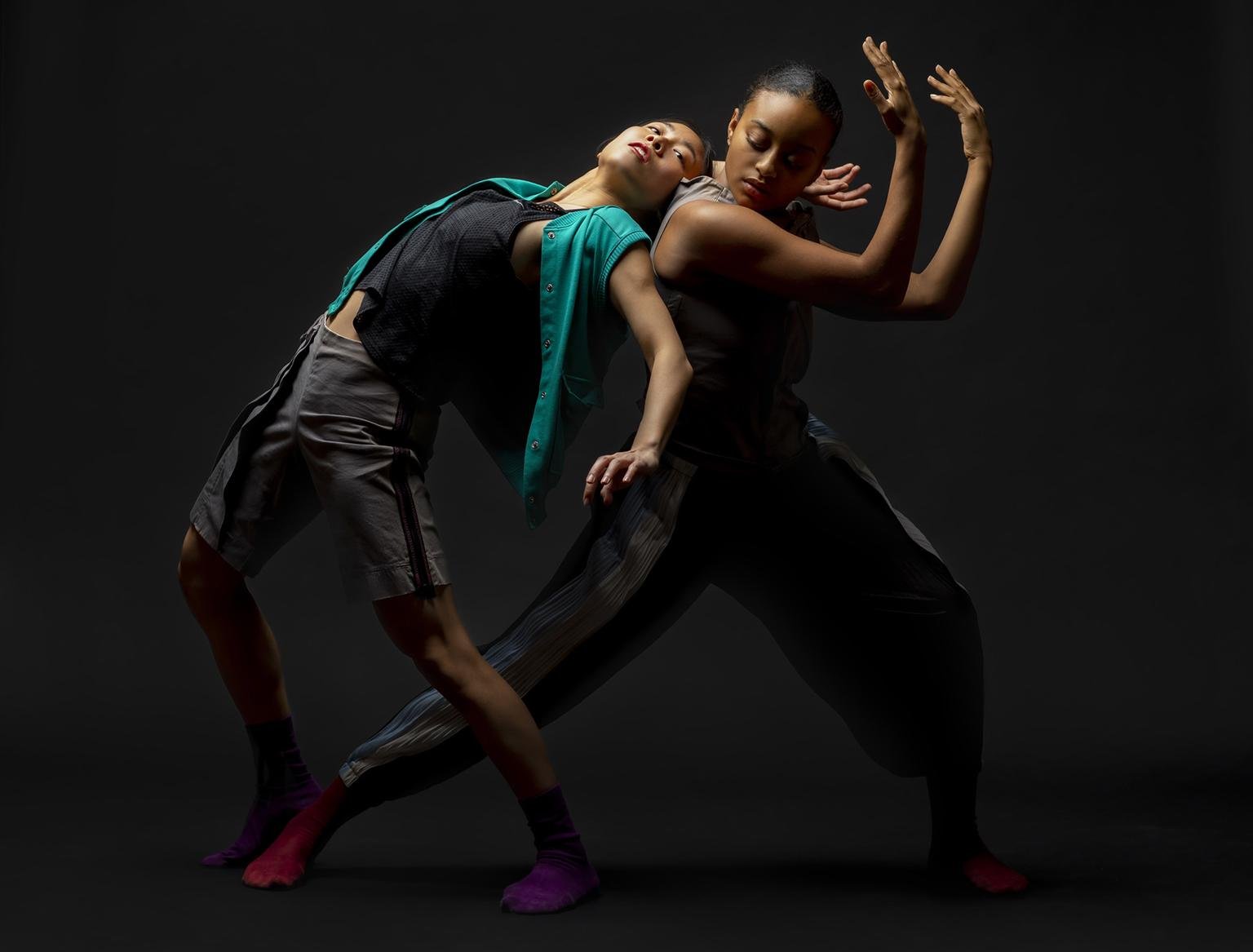 Hubbard Street dancers Connie Shiau and Alysia Johnson. Concept by Rena Butler. (Photo by Todd Rosenberg)
7. Marvel
A sculptor transforms a block of ice into a menorah at the family friendly theme party, A "Frozen" Hanukkah. Once the masterpiece is complete, it'll be lit at 5:30 p.m. Kids can meet their favorite "Frozen" characters, get their faces painted and make holiday crafts. Enjoy live performances by the Gan Gani and Moadon School Choir.
Details: 5-7 p.m. Sunday at NEWCITY Lincoln Park Plaza, 1457 N. Halsted St. Free / MAP
---
8. Toast
Raise a glass (or two) in celebration of the 85th anniversary of the repeal of Prohibition at The Last Speakeasy. Put on your best threads for a night of revelry that includes whisky tastings, magic performances, casino gaming tables and professional dance lessons. (Note: Organizers ask that feathers, boas and firearms, including toy versions, be left at home.)
Details: 7-11 p.m. Thursday at the Chicago History Museum, 1601 N. Clark St. $75-$95; $65-$85 for members / MAP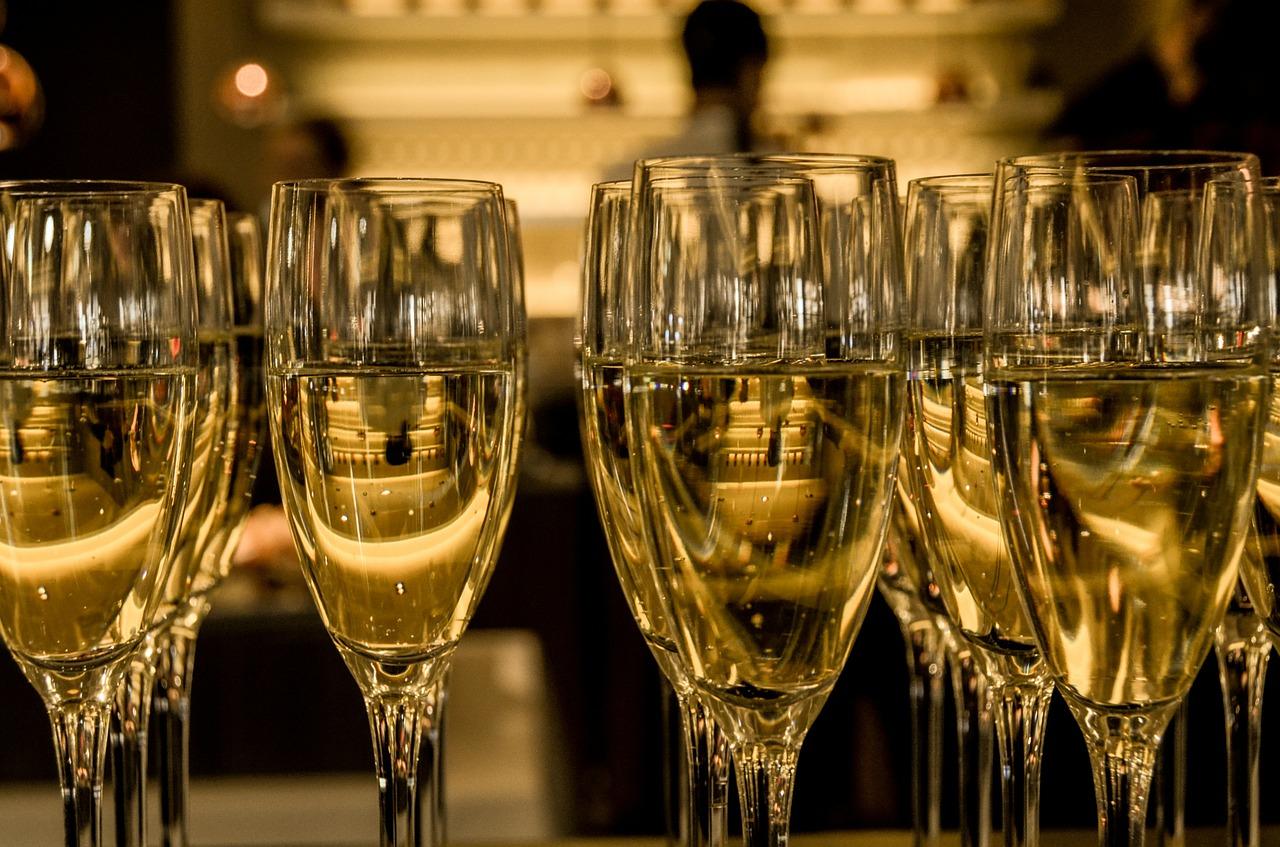 (Skitterphoto / Pixabay)
9. Chime in
Traditional holiday carols paired with hot chocolate and apple cider are sure to give you a festive glow. The outdoor concert Sleigh Bells, held near the chapel's fire pit, features Joey Brink and senior members of the Rockefeller Carillon Studio. 
Details: 5 p.m. Thursday at The University of Chicago Rockefeller Memorial Chapel, 5850 S. Woodlawn Ave. Free / MAP
---
10. Ride
All aboard the Happy Holiday Railway for a festive 40-minute train ride and visit from Santa Claus, who will give gifts to all boys and girls on his nice list. Enjoy complimentary hot cocoa as you chug along admiring holiday lights.
Details: 8 p.m. Saturday; 7 p.m. Sunday at the Illinois Railway Museum, 7000 Olson Road, Union. $18 / MAP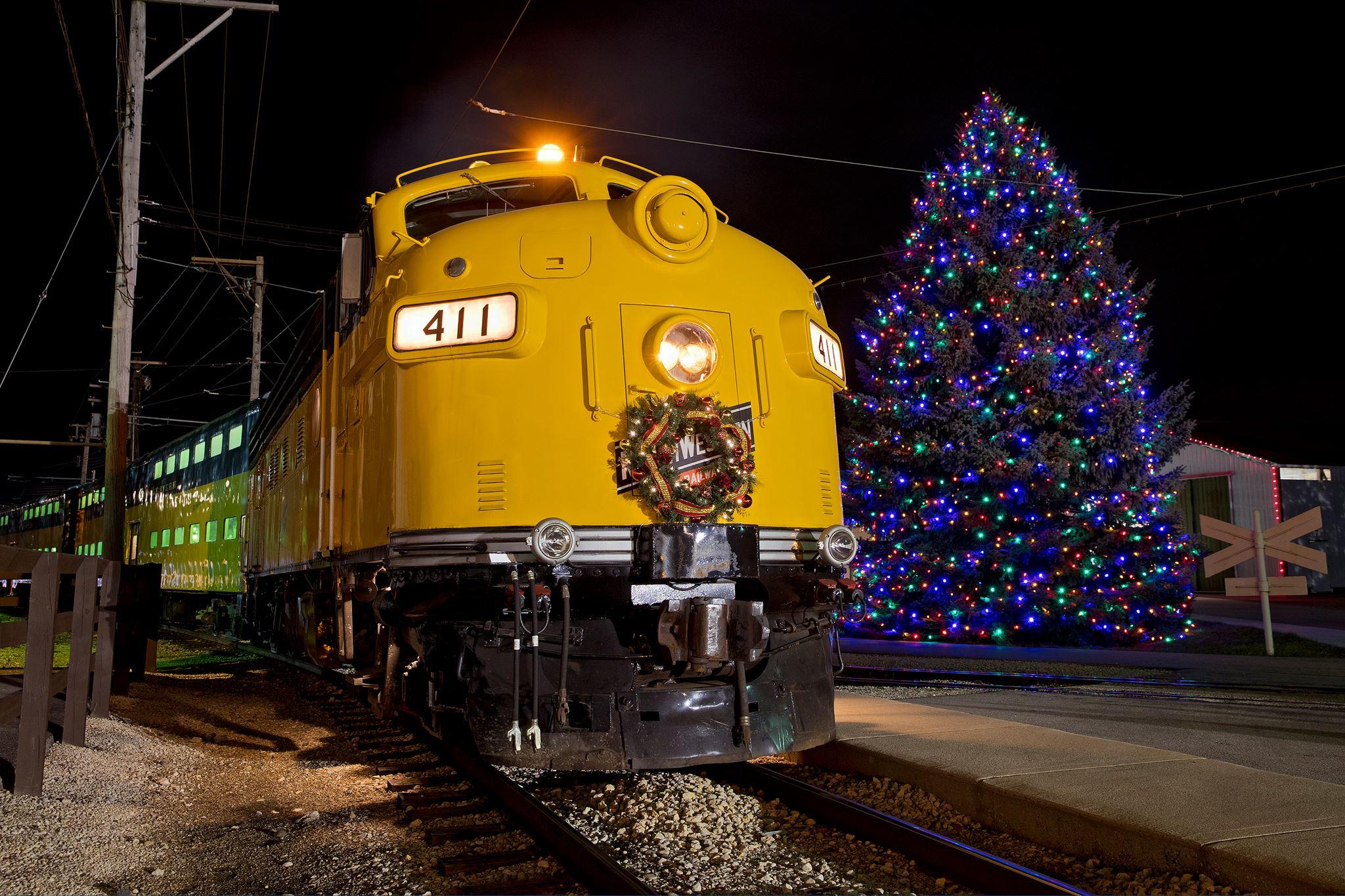 (Illinois Railway Museum / Facebook)
Events listed are subject to change. We recommend double-checking times and locations before you head out the door. Want to share your upcoming events with us for consideration in a future roundup? Send us an email.
---