Robert A.M. Stern is a Brooklyn born, New York-based architect of world renown.
His major works include 15 Central Park West, one of the most prestigious and expensive addresses in New York, and Philadelphia's Museum of the American Revolution. But he also happens to be responsible for the design of Chicago's bus shelters.
Stern is also a prolific author, having written five definitive histories on New York's architectural evolution. As dean of the Yale School of Architecture for almost two decades, he also helped educate a generation of American architects.
In 2011, Stern was honored with the Driehaus Architecture Prize for his contemporary classical work.
Now, his first Chicago skyscraper, Streeterville's One Bennett Park, is nearing completion.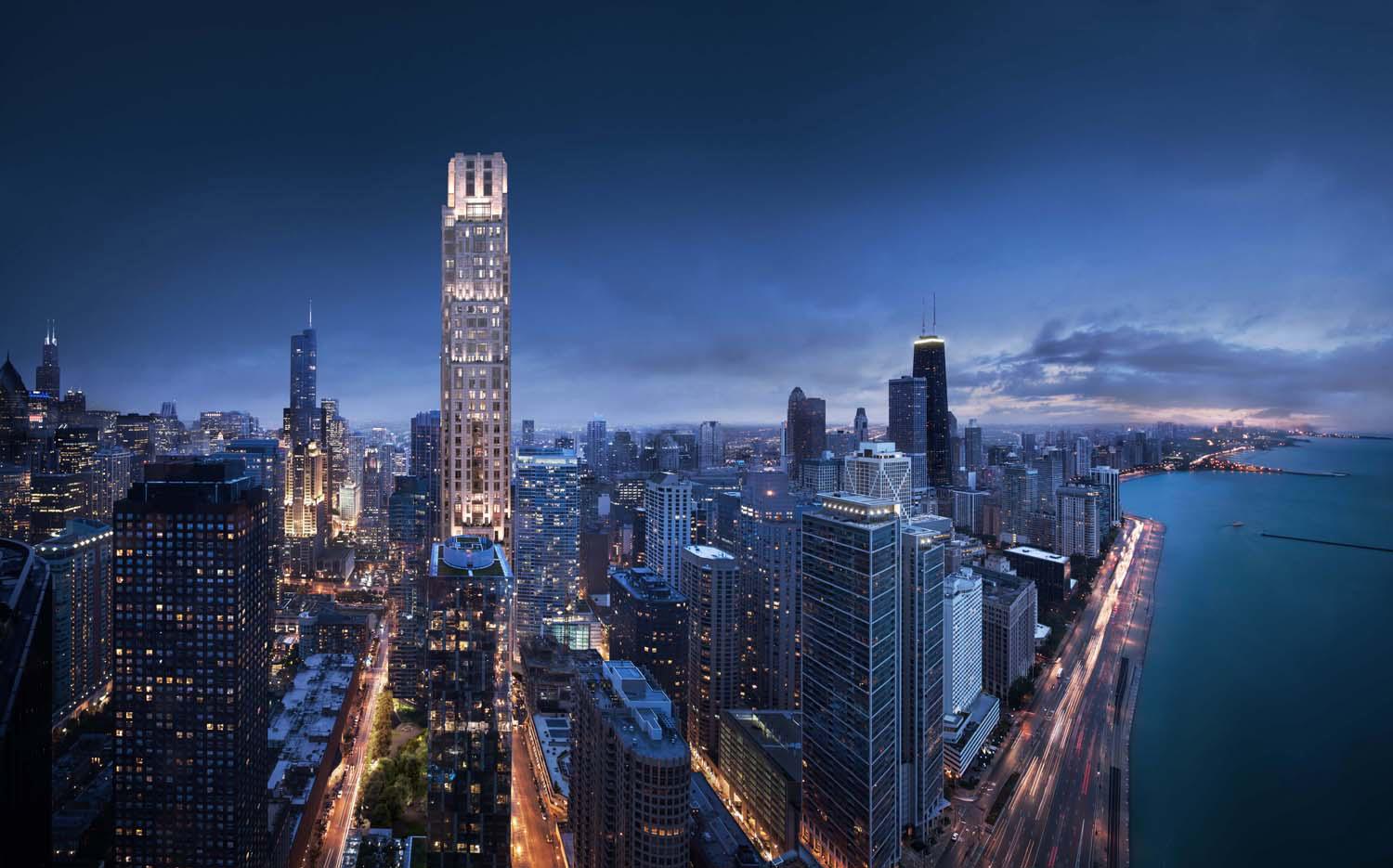 A rendering of the new One Bennett Park in Chicago designed by architect Robert A.M. Stern (Courtesy Robert A.M. Stern Architects)
When asked why it has taken so long for him to make his mark on Chicago's skyline, Stern said: "I don't know. I think people weren't attuned to [what] the possibilities could be earlier on, but I'm delighted to be doing it now."
Stern said his goal with One Bennett Park was to build an iconic skyscraper with a strong profile.
"It has a very special site," he said. "It will be a building that is memorable, I hope. I think it has already made an impression on the skyline. I would describe it as a building that has roots in the skyscrapers of New York in the 1920s and '30s, which people generally call Art Deco, but maybe that's a kind of sloppy term."
When developers Related Midwest first approached Stern about developing the Streeterville site, they had a shorter building in mind. But Stern had other ideas.
"I said, 'Come on, if you are going to build on this site, go for broke, go as high as you possibly can,'" he said, "and they went back to the city to get permission to make this tall building because it is such an amazing site."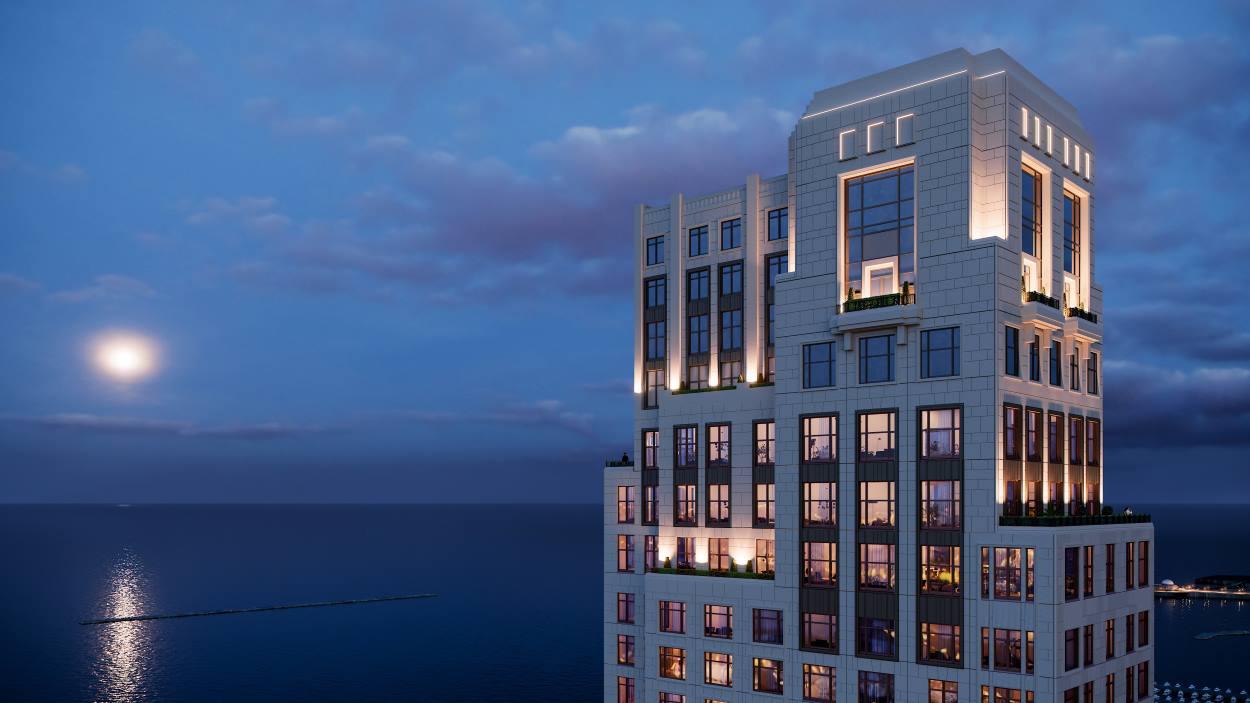 A rendering of the top of One Bennett Park in Streeterville. (Courtesy Robert A.M. Stern Architects)
Stern has called his work "postmodern" or "modern traditionalist" and says his goal is to create something new that references the past.
"I like to think that you go backwards to go forward in art," he said. "That's what modern traditionalism means – we look at the forms of the past. We say, 'What is valid today? What can we use today and how can we remake those forms to meet the conditions of modern life?'"
For Stern, a good architect is not someone who designs buildings to win the praise of other architects but one who designs with the public in mind.
"There are a lot of architects who seem intent on entertaining other architects," he said. "I would like the respect of my peers, but I would like the public to embrace my buildings."
He also laments the fact that, as he puts it, too many architects are ignorant of what has come before them.
"A lot of architects don't know anything about the history of their own profession," Stern said. "They just think they sit down and solve problems. That's not being a good architect; that's just being a mechanic. A great architect is someone who has an appreciation of what went before."
Stern joins Phil Ponce to discuss his new Chicago skyscraper and his architectural philosophy.
---
Related stories:
New Season of '10 That Changed' Highlights Streets, Monuments and Modern Marvels