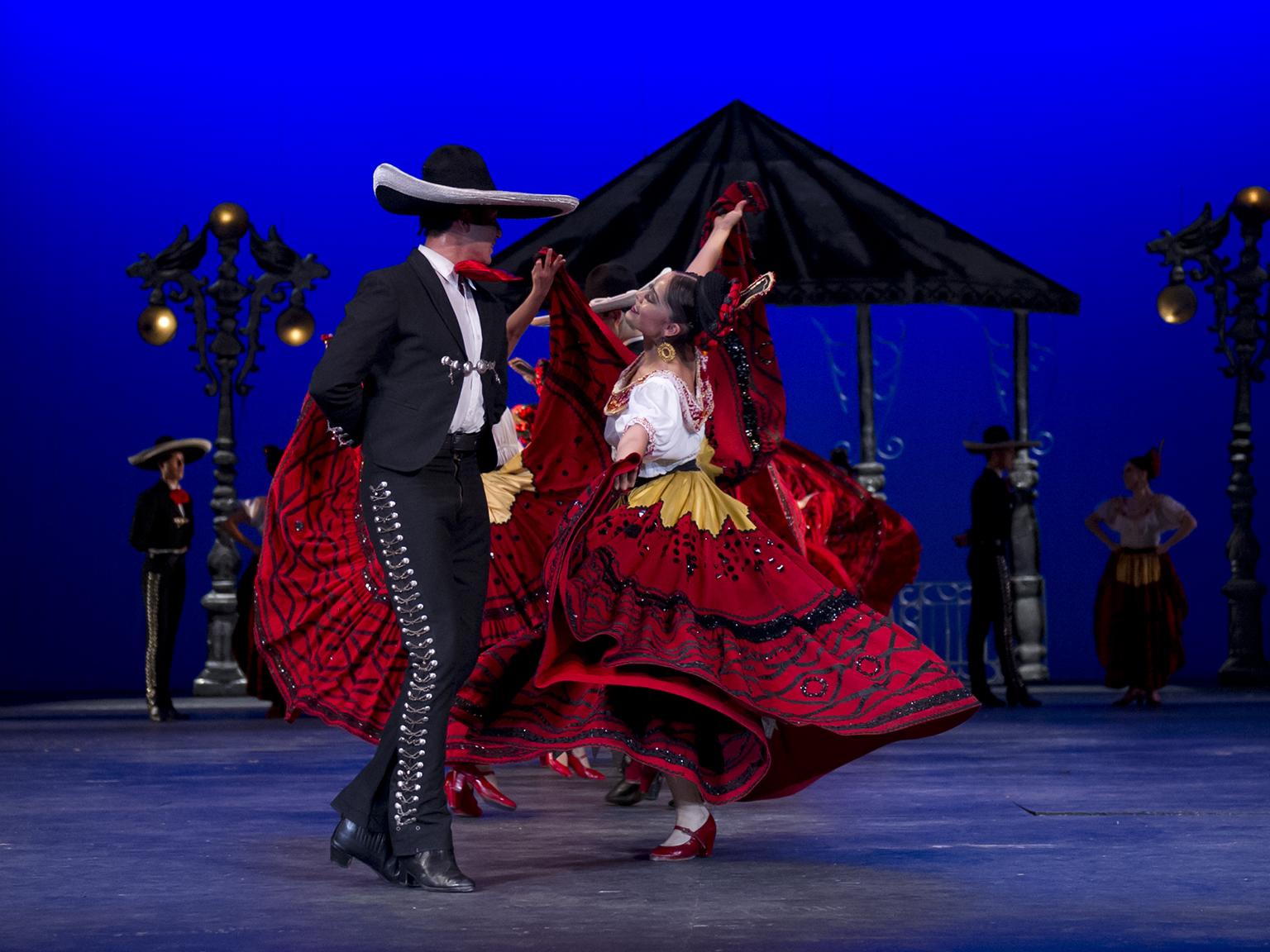 (Courtesy of Ballet Folklorico)
1. Shake it
Vibrant colors and engaging rhythms are in store as the world-famous Ballet Folklórico de México de Amalia Hernández takes the stage. Expect high-energy performances of traditional Mexican dance, plus audience favorites, like the Carreada, or "rope dance," and Deer Dance inspired by the hunting rites of the Yaqui people.
Details: Performances at 7:30 p.m. Saturday; 3 p.m. Sunday at the Auditorium Theatre at Roosevelt University, 50 E. Ida B. Well Drive (50 E. Congress Parkway). $29 and up / MAP

Find more weekend events in our fall festival guide
---
2. Reflect
In honor of Veterans Day (Sunday), commemorate military veterans and the Great War at Honoring the WWI Centennial. A weekend of special centennial programming includes a presentation on the oral history of the "doughboy" soldiers of the U.S. Army's First Division (7-9 p.m. Friday); a craft beer tasting to benefit the Midwest Shelter for Homeless Veterans (1-4 p.m. Saturday); and a special bell ceremony in remembrance of those who served and sacrificed in WWI (10:50-11:30 a.m. Sunday).
Details: Cantigny Park, 1 S 151 Winfield Road, Wheaton. Free / MAP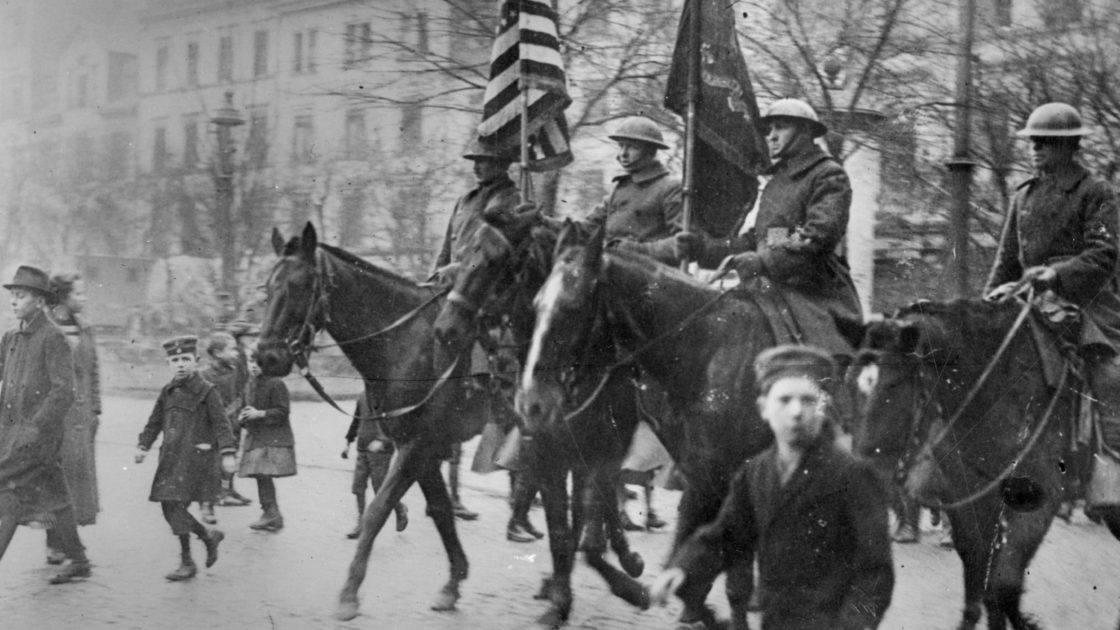 (First Division Museum at Cantigny Park / Facebook)
3. Nibble
You don't have to pound the pavement in order to eat your way through this North Side neighborhood. At Taste of Ravenswood 2018, the chefs – and their fare – come to you. Get unlimited eats from, among others, BienMeSab (ceviche), Tuscan Market Hen (handmade pasta with Bolognese sauce) and Lucila's Homemade (guava and dulce de leche alfajores). (Browse the full menu here.) Brewers and spirit makers will also be on tap. Tickets include 10 tasting pours and unlimited food.
Details: 6:30 p.m. Friday at the Ravenswood Events Center, 4021 N. Ravenswood Ave. $60; $75 for early admission / MAP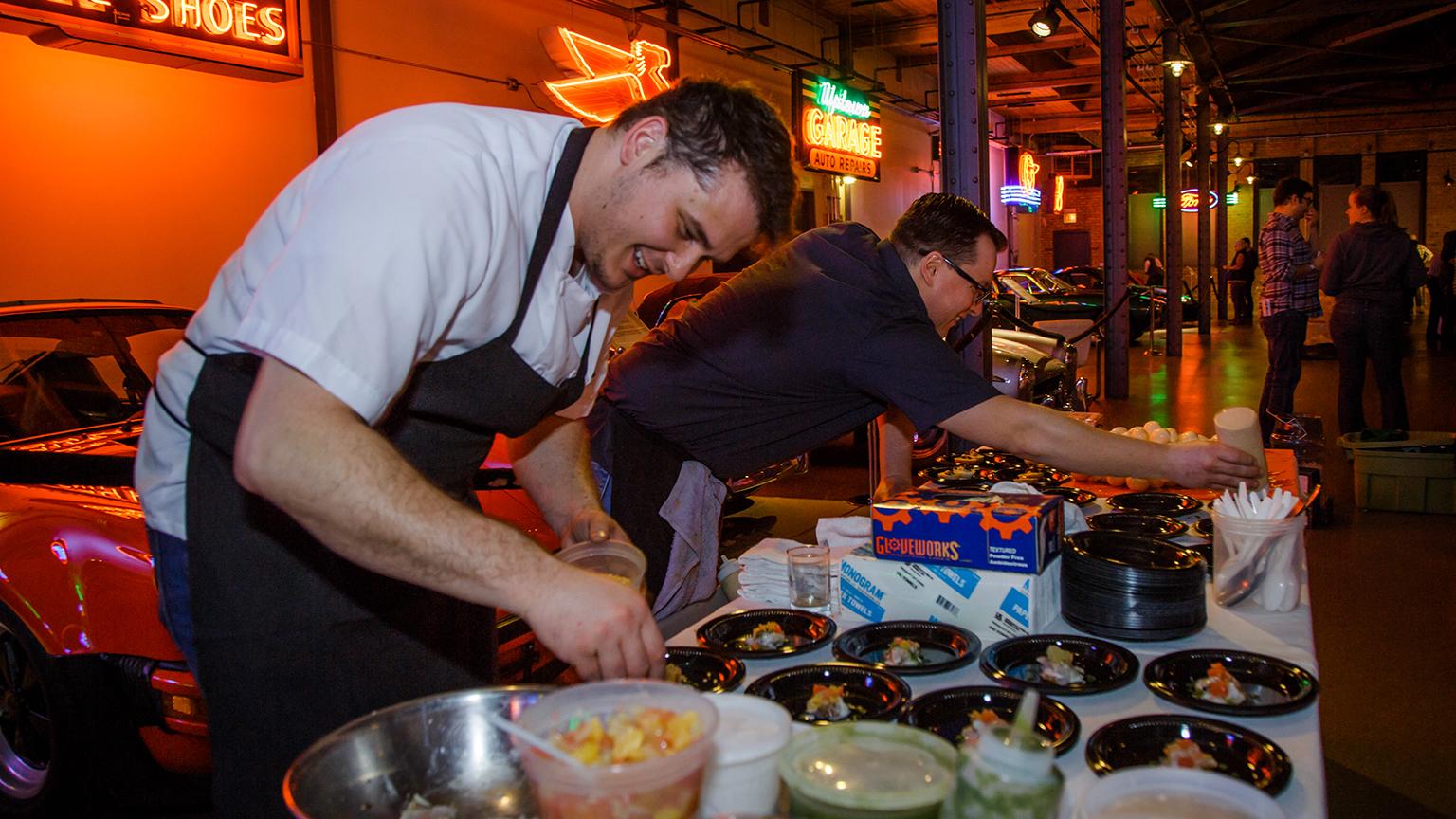 (Courtesy of the Greater Ravenswood Chamber of Commerce)
4. Puzzle
Get in on the act at "The Mystery of Edwin Drood" and help performers solve a murder mystery. Based on the unfinished final novel by Charles Dickens, this tune-filled tale is presented as a show within a show featuring the Music Hall Royale, a loony Victorian theater company.
Details: Performances at 7:30 p.m. Friday and Saturday; 2 p.m. Sunday through Nov. 18 at St. Sebastian Players Theatre at St. Bonaventure, 1625 W. Diversey Parkway. $15-$25 / MAP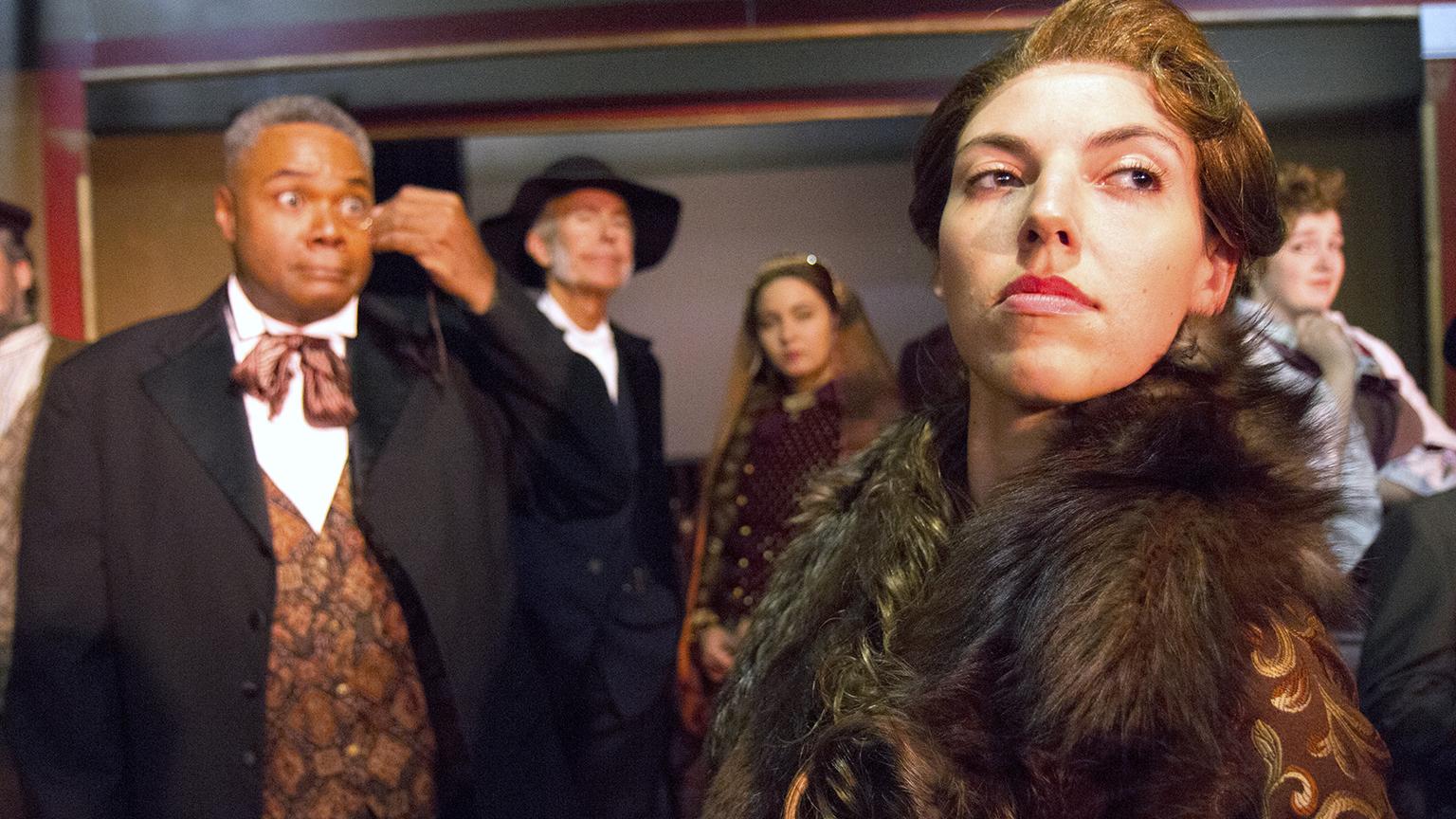 Alice Nutting (Sarah Myers, right) storms out while the Chairman William Cartwright (Darryl Maximilian Robinson, from left) and Cedric Moncriffe (Russ Gager), Janet Conover (Anna Gallucci) and Deirdre Peregrine (Shayla Rogers) look on. (Photo by Eryn Walanka)
5. Laugh
Fans of "Portlandia," "The Office" and "Parks and Recreation" – this one's for you: the Chicago Comedy Film Festival. Watch dozens of short films on topics like summer romance, online dating and cliques. Bonus: organizers have screened and compared each film to shows and movies you've seen, so you'll know what type of comedy to expect. Two feature-length films, panel discussion and award ceremony are also on tap.
Details: Show times vary Friday through Sunday at Columbia College Chicago, 1104 S. Wabash Ave. $18 single-day pass; $45 weekend pass / MAP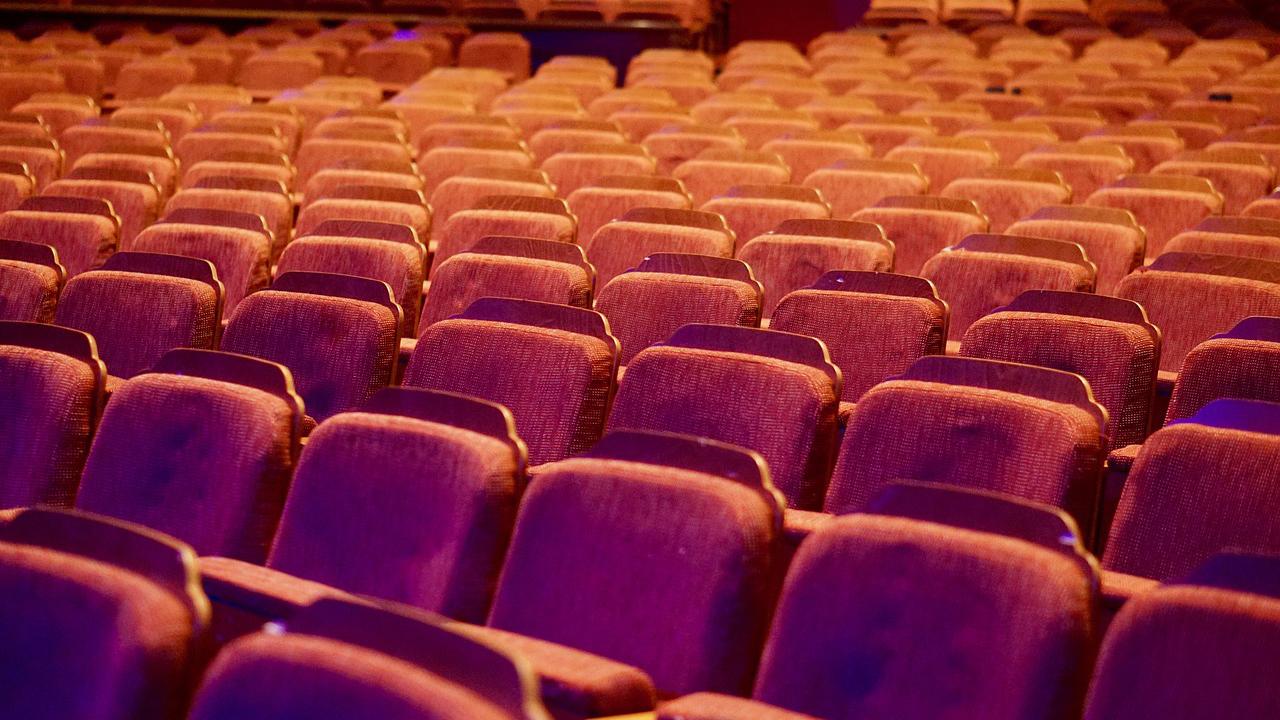 (ballrdinix / Pixabay)
6. Amass
More than 30 printmakers showcase their works at the Chicago Printers Guild Publishers Fair. Browse and shop limited pieces, which you can get framed on site from The Frame Shop. Be sure to check out the large-format steamroller prints on display, too. CHIRP Radio DJs and drinks round things out.
Details: 11 a.m.-6 p.m. Saturday at Constellation, 3111 N. Western Ave. Free / MAP

7. Hark
Here's your chance to catch the Callisto Quartet – fresh off their grand prize-winning performance at the 2018 Fischoff National Chamber Music Competition. Callisto's program features the Chicago premiere of "Cantos" by one of Spain's most prestigious young composers, Francisco Coll. The Quartet also performs Schubert's String Quartet in C Minor, D 703; Bartók's String Quartet No. 6; and Beethoven's String Quartet Op. 59, No. 2. 
Details: 7:30 p.m. Saturday at the Music Institute of Chicago's Nichols Concert Hall, 1490 Chicago Ave., Evanston. $15-$50 / MAP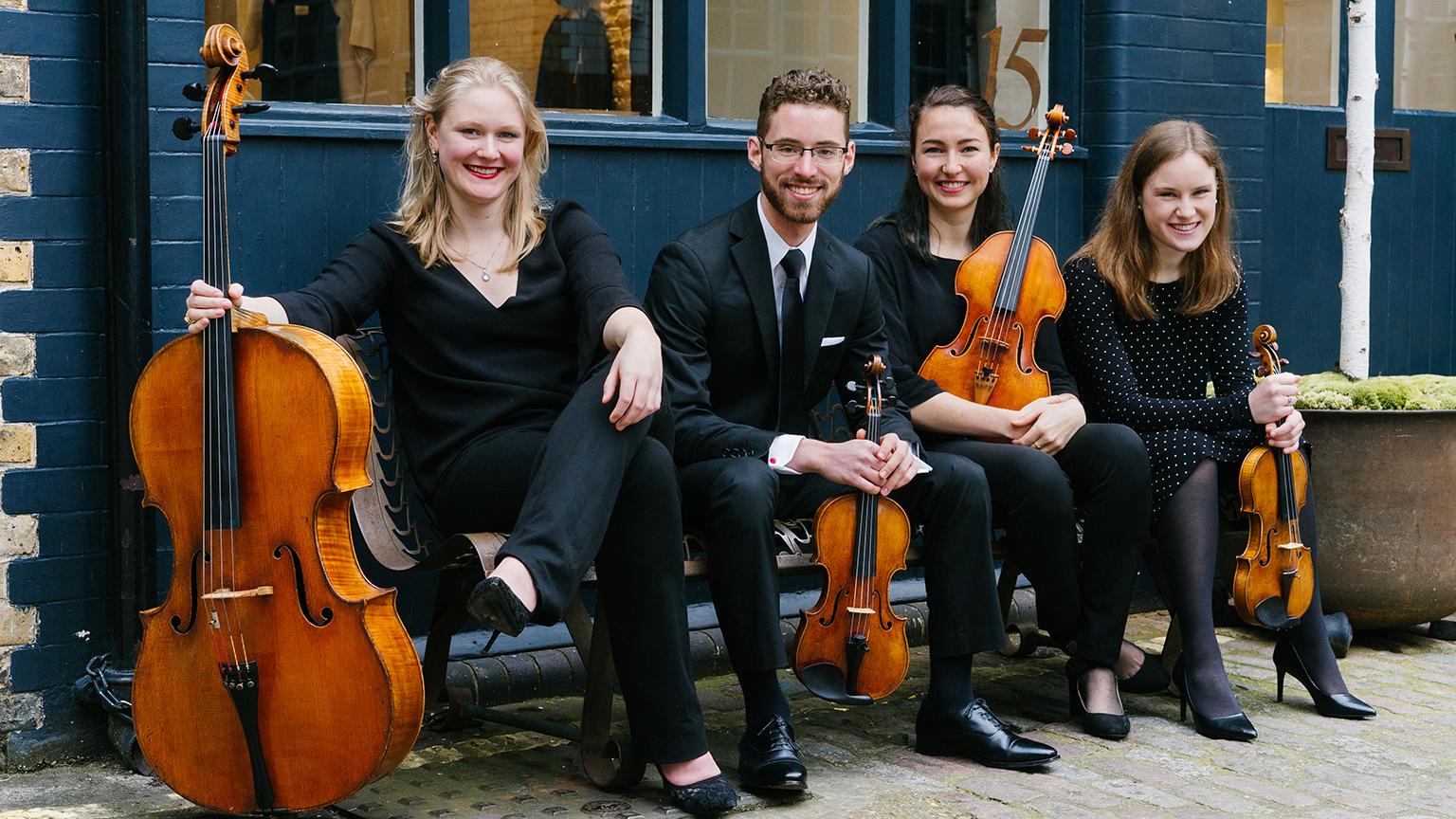 Callisto Quartet (Credit: Mike Grittani)
8. Discover
Learn about the history of World War I through the story of General Charles Dawes, who will be portrayed by history impersonator R.J. Lindsey. Why did Dawes, a successful 52-year-old Chicago banker and businessman, decide to join the war effort? What impact did he have and what earned him the 1925 Nobel Prize? Get answers to these questions and others.
Details: 2 p.m. Sunday at the Elmhurst History Museum's Education Center, 120 E. Park Ave., Elmhurst. $5; reservations required / MAP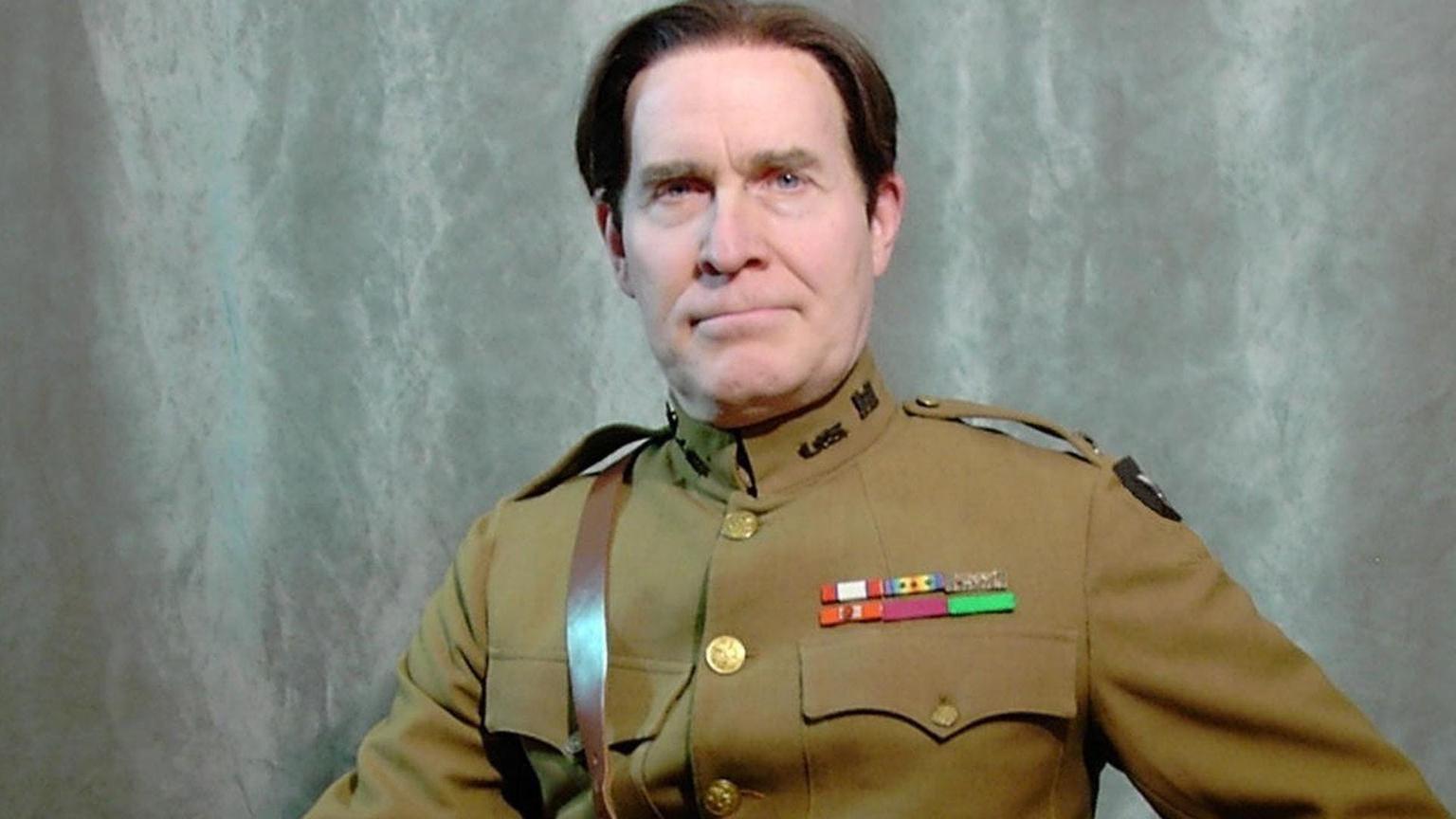 (Elmhurst History Museum / Facebook)
9. Sip
Sample wines and spirits from across the globe at The North Shore Benefit Wine & Spirits Event. Learn as you sip from sommeliers and brand representatives. All proceeds benefit The Holiday Heroes, which hosts parties for hospitalized children.
Details: 5-10 p.m. Saturday; 2-7 p.m. Sunday at the Art Center Highland Park, 1957 Sheridan Road, Highland Park. $55 in advance; $75 at the door / MAP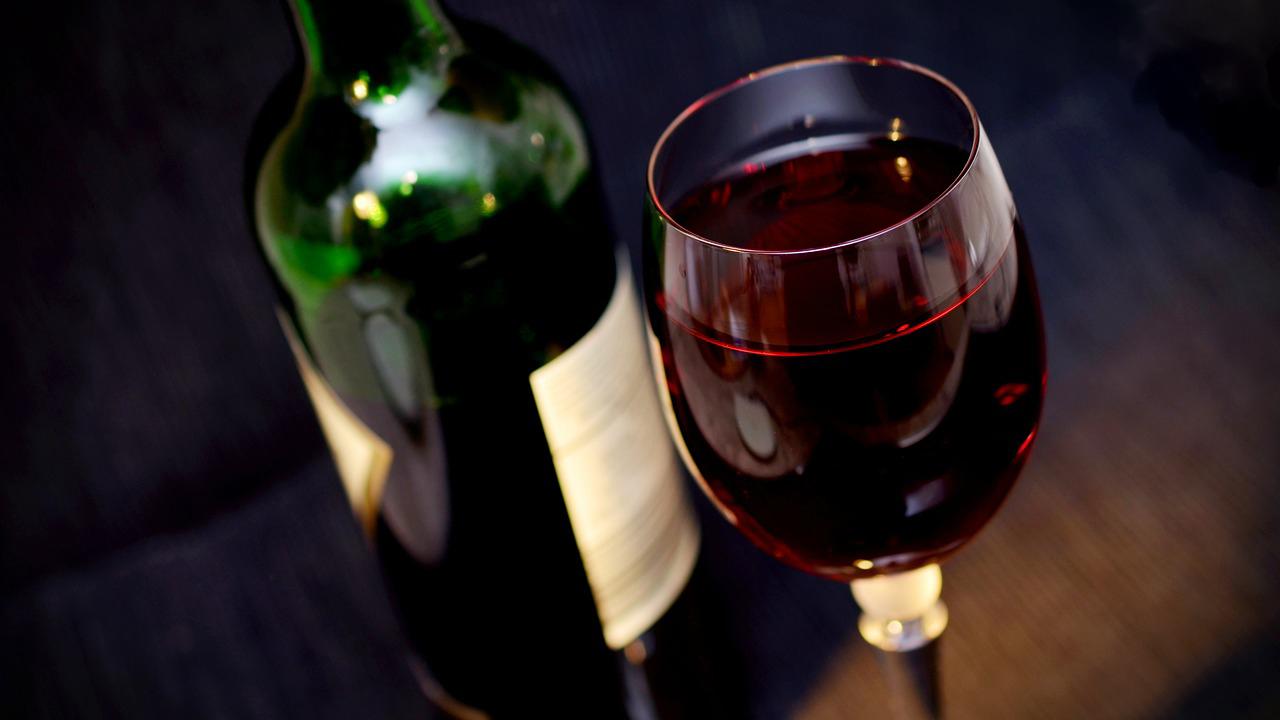 (congerdesign / Pixabay)
10. Experience
Celebrate the city's rich cultural history at the Chicago Philharmonic Festival: Poland 2018, a five-day international classical music festival. Highlights include a Chicago Philharmonic concert featuring works by Andrzej Panufnik and Frederic Chopin (Saturday) and a concert for peace (Sunday).
Details: Performances at 7:30 p.m. Thursday and Saturday; 8 p.m. Friday; 1:30 p.m. Sunday at various locations. $25-$75; $89-$116 for festival passes

Events listed are subject to change. We recommend double-checking times and locations before you head out the door. Want to share your upcoming events with us for consideration in a future roundup? Send us an email.
---