A ceremonial courtroom at the Dirksen Federal Building was filled to capacity Wednesday as the first of two public hearings got underway on the proposed Chicago police reform consent decree.
U.S. District Judge Robert Dow heard from nearly four dozen speakers, all of whom were given no more than five minutes to comment on the draft consent decree. Members of the public began lining up at 7 a.m. outside the federal building for a chance to be entered into a lottery-style drawing that would determine the speakers. In all, 47 names were chosen, with another 30 individuals given slots for the second hearing on Thursday.
One of the first speakers to address Dow was the Rev. Saeed Richardson, director of policy for the Community Renewal Society, an organization that advocates for social justice. Richardson said as he travels around Chicago with his 14-year-old daughter and 9-year-old son, he has had "the talk" with them, a conversation about how "how to engage police, what to do when a police officer comes up to you, what you should do, what you should not do." Richardson says his organization provided about half the 1,600 recommendations of the first draft of the consent decree and an additional 270 recommendations during a recent period where written feedback was accepted.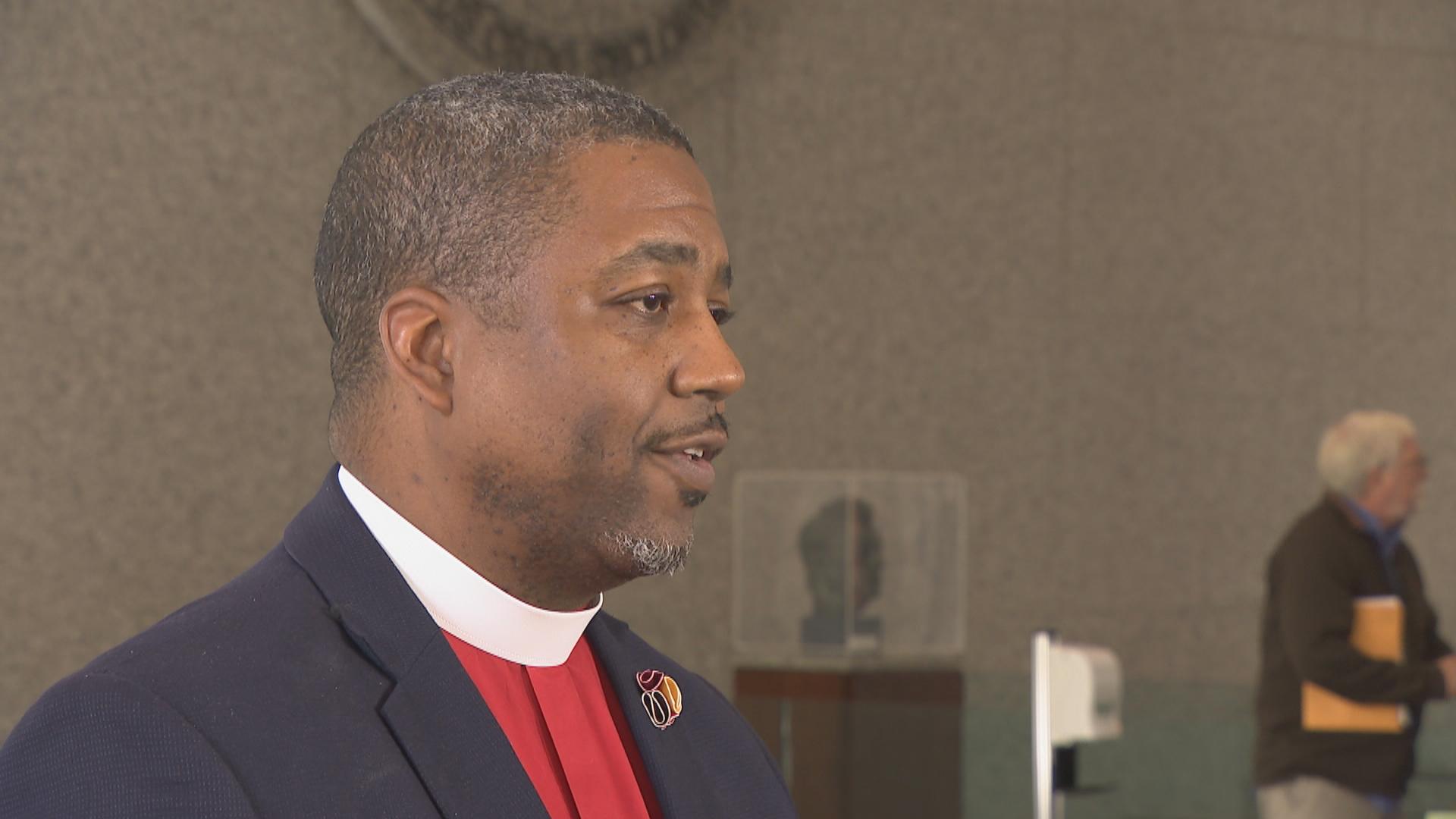 The Rev. Saeed Richardson speaks about police reform at the first of two public hearings on the proposed police consent decree Wednesday, Oct. 24, 2018.
"Unless there's a way of basically allowing the ways in which police use force, the ways in which police pursue people, the ways in which police do and do not de-escalate and engage with people who are black and brown and have disabilities that says, 'When you violate these rules you're going to be held accountable,' we're not going to have even the beginnings of change that we need to have in our city," Richardson said.
Among those who packed the ceremonial courtroom were relatives of Laquan McDonald, the teen who was shot and killed in October 2014 by now-convicted police Officer Jason Van Dyke. No one from McDonald's family, however, was on Wednesday's docket.
Eric Russell, head of the Tree of Life Justice League, a community organization that advocates for police accountability, said the draft decree still does not go far enough. "It's difficult for us to be cautiously optimistic about it," said Russell, who feels there's not enough in the decree addressing trauma counselling and racial sensitivity training for police officers. Russell and those claiming to be victims of Chicago police brutality were among the plaintiffs in Campbell v. City of Chicago, a lawsuit filed last year in which they offered their own version of a consent decree.
But Dow also heard from an active-duty police officer, John Catanzara, who said he came to speak on behalf of himself and "members of the police department who are not able to speak for various reasons." Catanzara called the lack of input from the Fraternal Order of Police union on the consent decree "ludicrous."
The FOP has been left out of it pretty much from the get-go," said Catanazara. "To think that they're going to negotiate various parts of the consent decree that violate clearly our bargaining rights is ludicrous; it's just not going to happen." Catanzara predicts the decree will not stand up to what he believes will be a certain appellate challenge.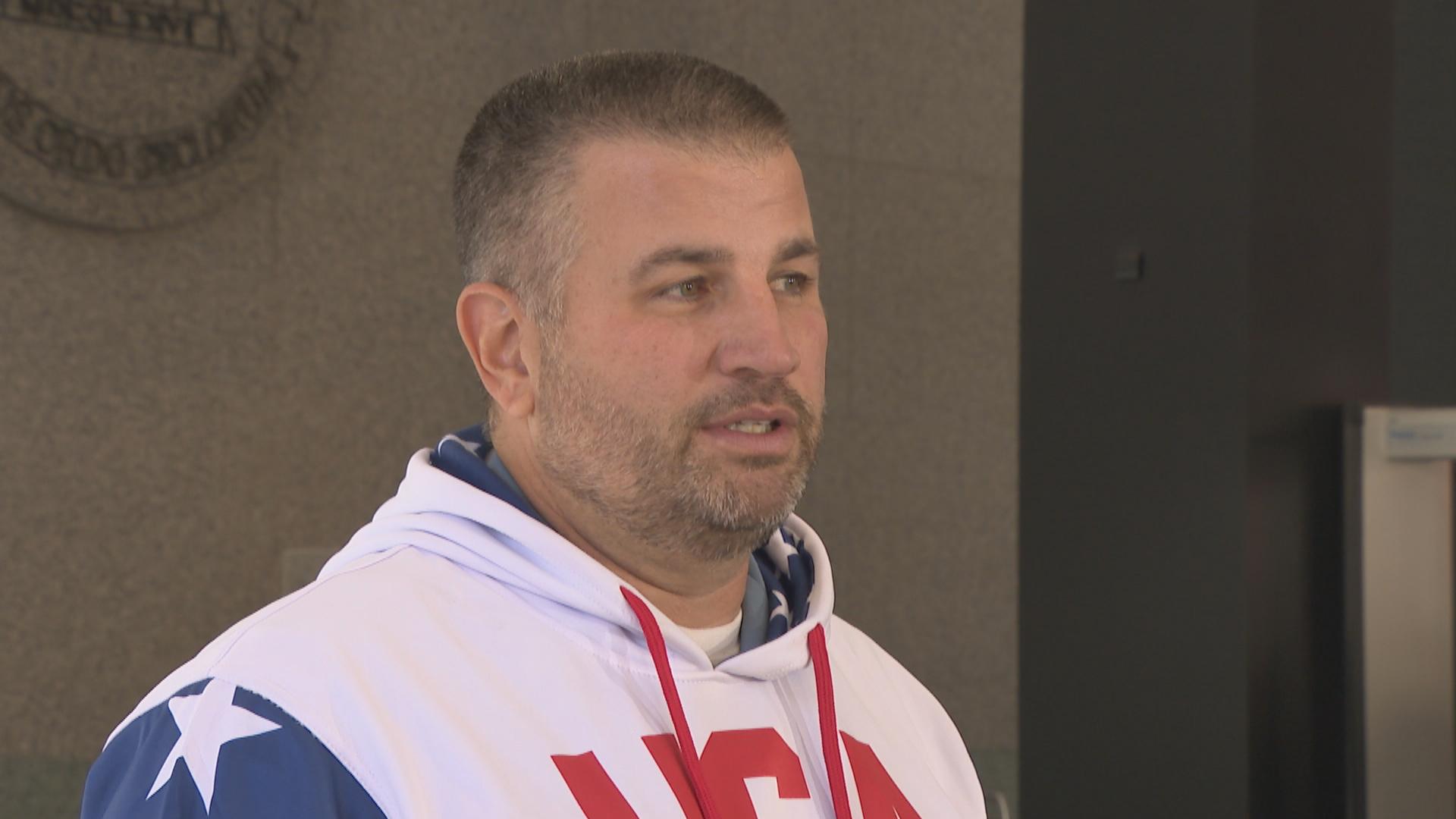 Chicago Police Officer John Catanzara
While the Fraternal Order of Police might have chosen not to have a say in the drafting of the decree, the police union's first vice president, Patrick J. Murray, was at Wednesday's hearing. "We already have body cameras, we've got everything in place now," Murray told reporters. "I think they're trying to decide how they're going to teach us how to be police officers. Do we need more training at times? Absolutely."
Many people not chosen through Wednesday's lottery were given slots for Thursday, when another lottery will fill what slots remain. And that will be the end of verbal input into the consent decree.
People will have until Friday, Nov. 2 to submit written remarks, after which the decree will be solely in Judge Dow's hands. There's no word on a timeline for when he might issue his directive on the 225-page document.
---
Related stories:
Public Weighs in on Proposed Police Consent Decree. What's In It?
Police Board Differs with Superintendent on Firing Cops
Madigan, Emanuel Announce 4 Finalists to Oversee Chicago Police Reform
Should Civilians Have Power to Fire Top Cops?
---