Gov. Rauner Ratchets Up Anti-Madigan Rhetoric
Illinois House Speaker Michael Madigan has long been a political target of Gov. Bruce Rauner, but the governor ratcheted it up a notch Monday, saying, "I hope he's been doing something illegal and I hope he gets prosecuted."
Rauner's comments came as reporters asked him about a lawsuit in which Madigan is accused of recruiting "sham" candidates to run against him for state representative in 2016 as a means of hurting opponent Jason Gonzales.
Rauner said Monday that he doesn't know "much about the case itself," nor does he know Gonzales.
"Never spoken with him, never had interaction with him. I do know that Speaker Madigan has a pattern of putting up sham candidates in many elections, not just this one," Rauner said, before adding: "So I hope they get to the truth of it and frankly I hope clearly he's been doing unethical things, I hope he's been doing something illegal and I hope he gets prosecuted."
Madigan also chairs the Democratic Party of Illinois.
His spokesman Steve Brown dismissed the comments, calling it Rauner's "exit interview."
"He's got no choice but to make kind of wild ramblings," Brown said of the governor. "A couple more months, he'll be finished and then Illinois can move on from this situation."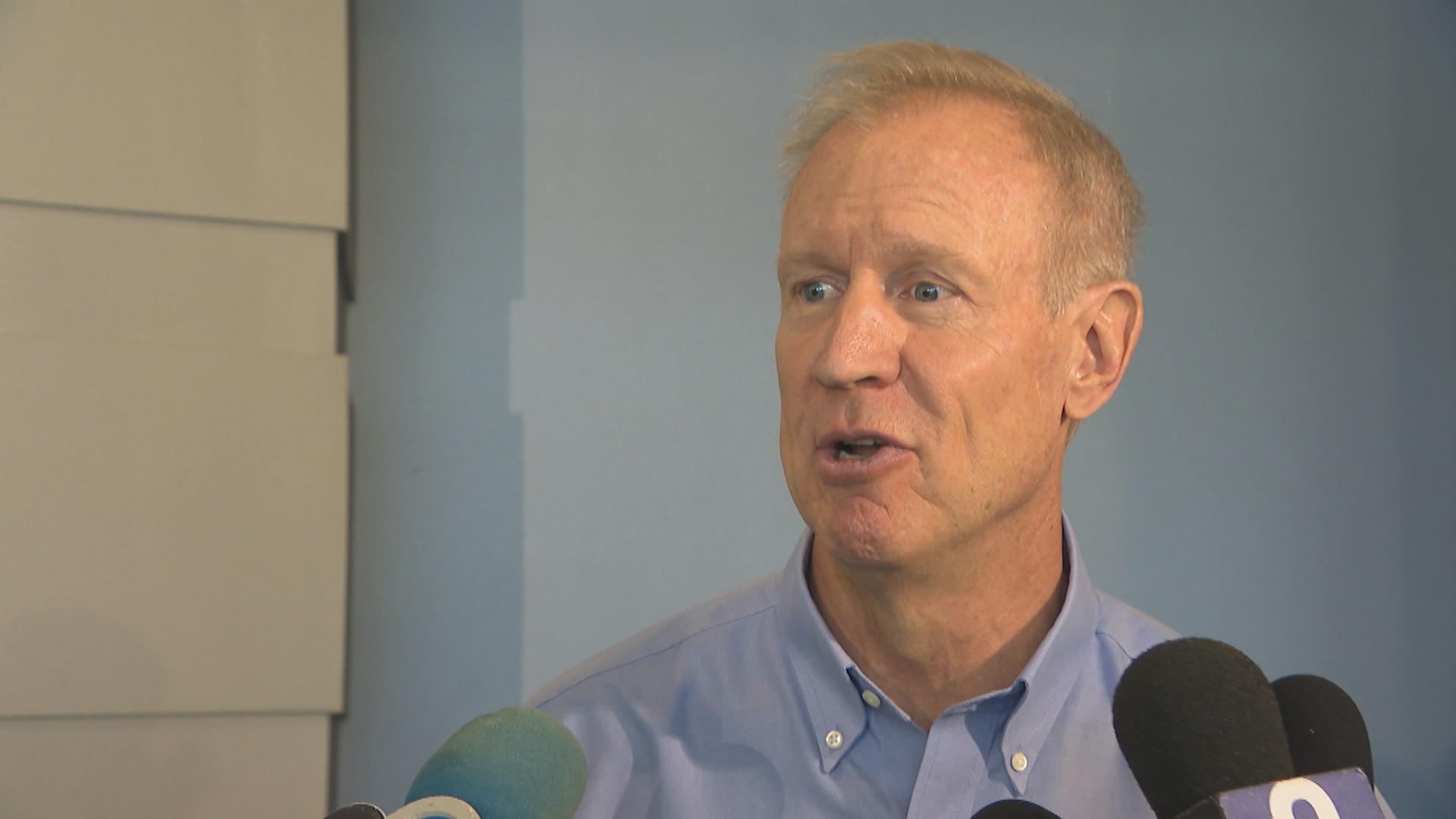 Gov. Bruce Rauner: "I hope he's been doing something illegal and I hope he gets prosecuted."
Gonzales' attorney Stephen Boulton, a lawyer with Anthony J. Peraica & Associates, said the firm on Monday moved to quash an effort by Madigan's attorneys to depose Rauner in the federal case.
Gonzales' legal team argues his constitutional rights were violated when two candidates filed to run for office, but then never fundraised or campaigned, essentially rigging the election.
"They are a subversion of the Illinois electoral scheme … where real candidates run against each other," Boulton said. "Who can say how an election would have gone out if there had bene just one Hispanic candidate in an overwhelmingly Hispanic ward?"
Follow Amanda Vinicky on Twitter: @AmandaVinicky
---
Related stories:
New Law Keeps Guns Away from Those Deemed 'Dangerous'
Speaker Madigan Denies Retaliation Claims, Calls for Investigation
Battle of the Big Bucks: It's Pritzker vs. Rauner for Illinois Governor
---