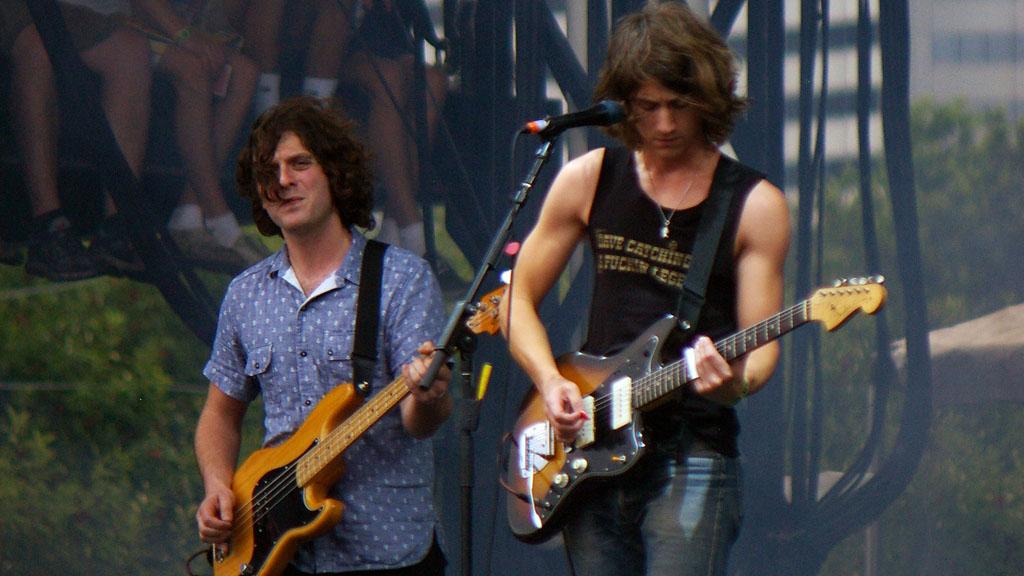 The Arctic Monkeys perform at Lollapalooza in 2009. (alaina buzas / Flickr)
1. Flock
Grant Park becomes a mecca for music fans as Lollapalooza takes over the downtown park with more than 170 artists performing on eight stages. Headliners: Travis Scott, Arctic Monkeys (Thursday), The National, Bruno Mars (Friday), Vampire Weekend, The Weeknd (Saturday) and Odesza, Jack White (Sunday). Be prepared for extra security this year and tighter bag restrictions. Expect a "full and complete airport-style search," which can include a full body pat-down and metal detectors. (Get full security details here.)
More from Chicago Tonight about this year's extra security.
Details: 11 a.m.-10 p.m. Thursday-Sunday at Grant Park. Main entrance: Michigan Avenue and Congress Parkway. North entrance: Columbus Drive and Monroe Street. Information here about verified resale tickets and VIP tickets / MAP

Find more summer festivals in our 2018 guide
---
2. Note
Rock out to tribute bands, including salutes to Pink Floyd and Led Zeppelin, and get a taste of local talent at Jeff Fest. Sample up to 15 varietal of wines at tasting sessions held Saturday and Sunday (3-7 p.m.) for an added cost of $20. Also on tap: food vendors, arts and crafts and kids' activities.
Details: 5-10 p.m. Friday; 2-10 p.m. Saturday; 2-9 p.m. Sunday at Jefferson Memorial Park, 4822 N. Long Ave. $5 / MAP
(Courtesy Jefferson Park Chamber of Commerce)
3. Mangia!
Pasta, pizza and piles of Italian beef (drool) are just some of the foods you can feast on at Little Italy Fest-West. Musical entertainment, of course, includes tributes to Frank Sinatra, Dean Martin and Frankie Valli & The Four Seasons.
Details: 5-10 p.m. Thursday; 5-11 p.m. Friday; noon-11 p.m. Saturday; noon-9 p.m. Sunday at Centennial Park, Lake Street and Rohlwing Road, Addison. $5-$10 / MAP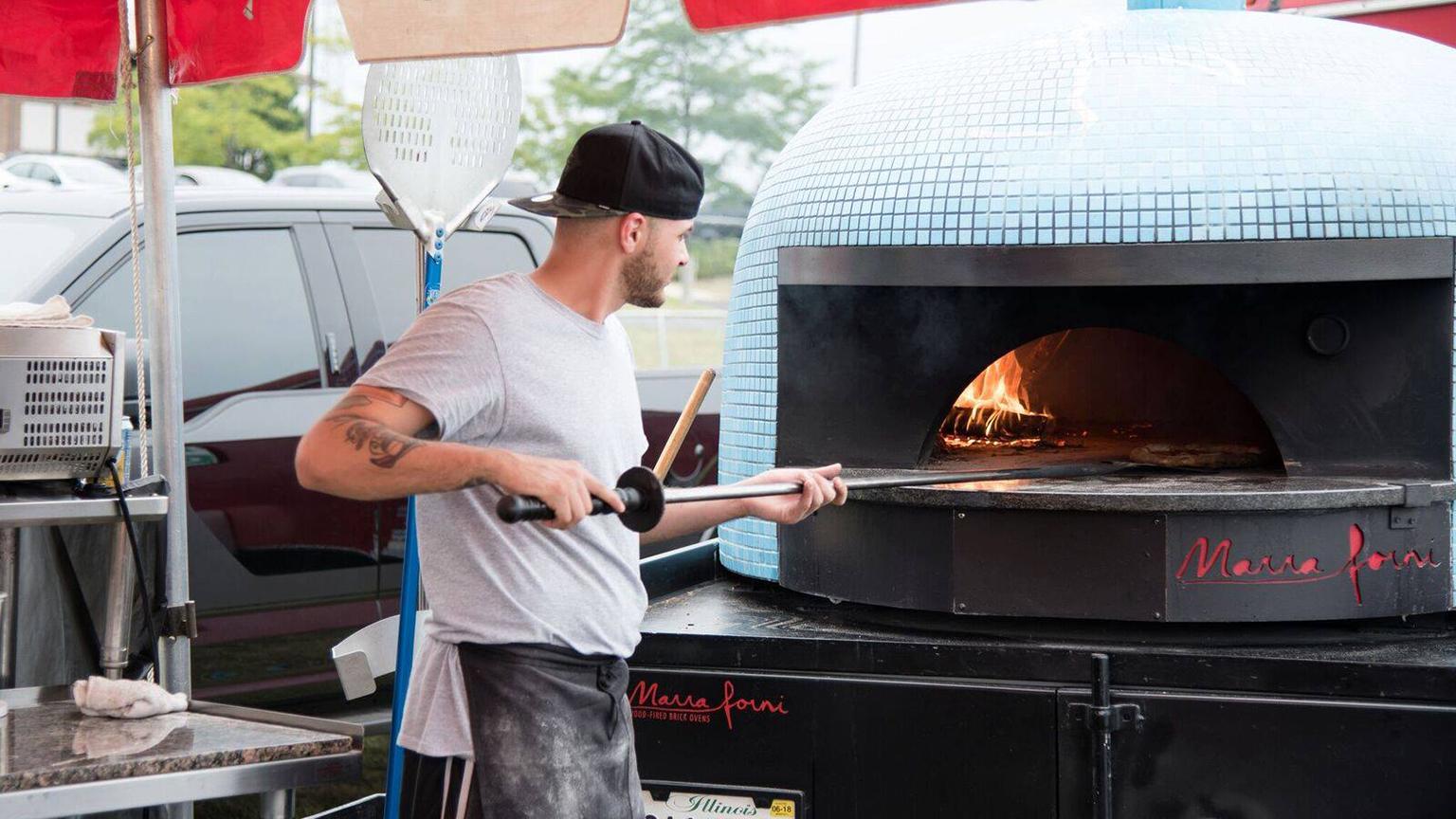 (Little Italy Fest-West / Facebook)
4. Voyage
Take a trip around the world through the exploration of Asian culture at Destination Asia Festival. Discover the cuisine, music and art of more than 10 Asian countries. Origami demonstrations, sumo wrestling, henna tattoos, martial arts and traditional dances are among the many highlights.
Details: 6-9 p.m. Friday; 10 a.m.-4 p.m. Saturday and Sunday at the Morton Arboretum, 4100 Illinois Route 53, Lisle. Free with general admission: $15; $10 children ages 2-7 / MAP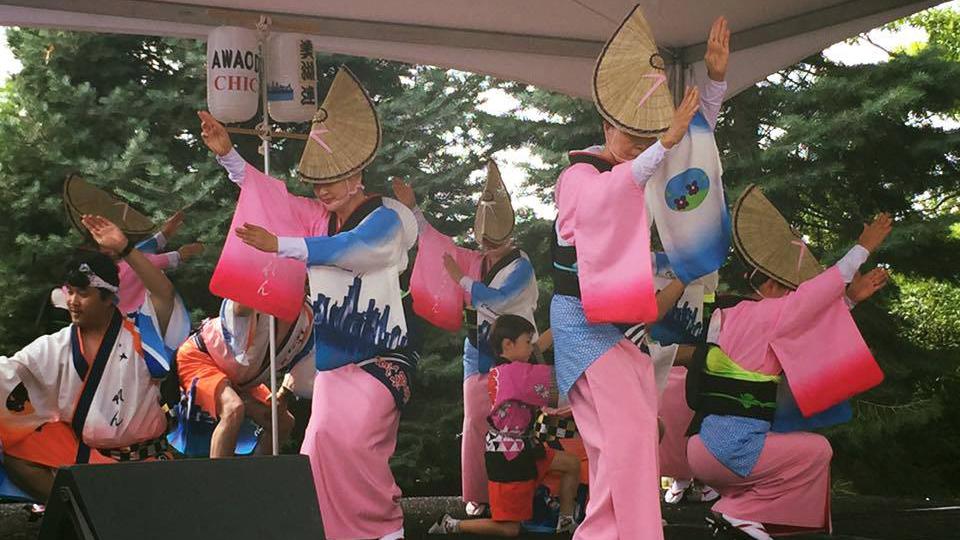 (Destination Asia Festival / Facebook)
5. Shop local
Discover the handiwork of more than 70 local artisans at the Made in Chicago Market. Spa gifts, clothing, jewelry, artwork and candies are among the items for sale. The Old Town School of Folk Music provides entertainment, with performances by The Wandering Brothers and Alisa Rosenthal & Liz Klassen.
Details: 11 a.m.-5 p.m. Sunday at Chicago Plumbers Hall, 1340 W. Washington Blvd. Free / MAP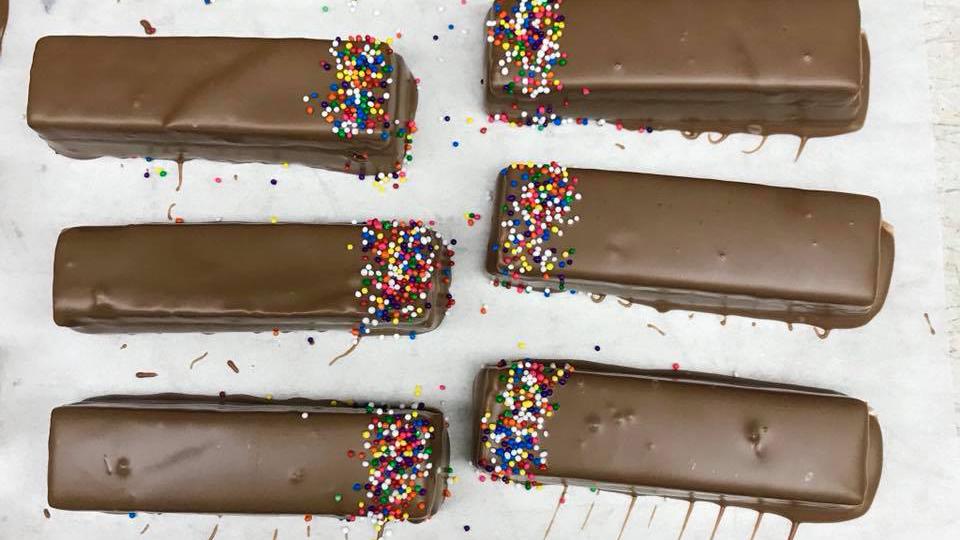 (Chocolate Twist / Facebook)
6. Come together
Celebrate the historic character and community of the Edgewater neighborhood at Edge Fest. The family friendly fun extends to Fido, who can strut his stuff in a pet parade at 11 a.m. Saturday (costumes are highly encouraged). Explore the offerings by local vendors and enjoy performances on a pair of stages, including sets by 16 Candles (Saturday), The Hair Band Night (Saturday), Rod TuffCurls and the Bench Press (Sunday) and Catfight (Sunday).
Details: 11 a.m.-10 p.m. Saturday; noon-9 p.m. Sunday along Broadway Street from Thorndale Avenue to Ardmore Avenue. $5 suggested donation / MAP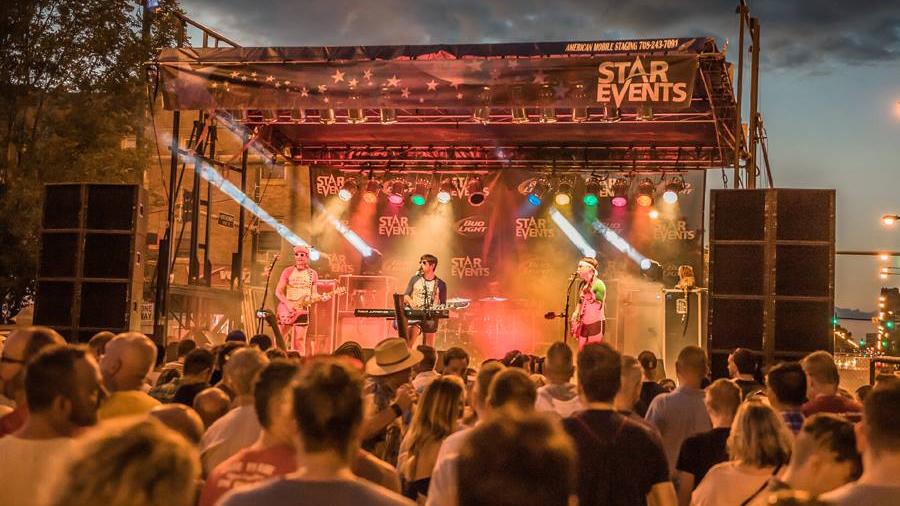 (Edge Fest / Facebook)
7. Chill
Sip a craft beer as you sway to tunes of live music at Chicago Brewing District's Dancing in the Streets. The brainchild of On Tour Brewing Company founder Mark Legenza, the new fest features local and touring jam bands. Five neighborhood breweries will have a selection of their finest on tap. A specialty beer rotating tap will pour limited special or seasonal brews throughout the weekend.
Details: 2-10 p.m. Saturday and Sunday along Hubbard Street between Paulina and Wood streets. $5 suggested donation / MAP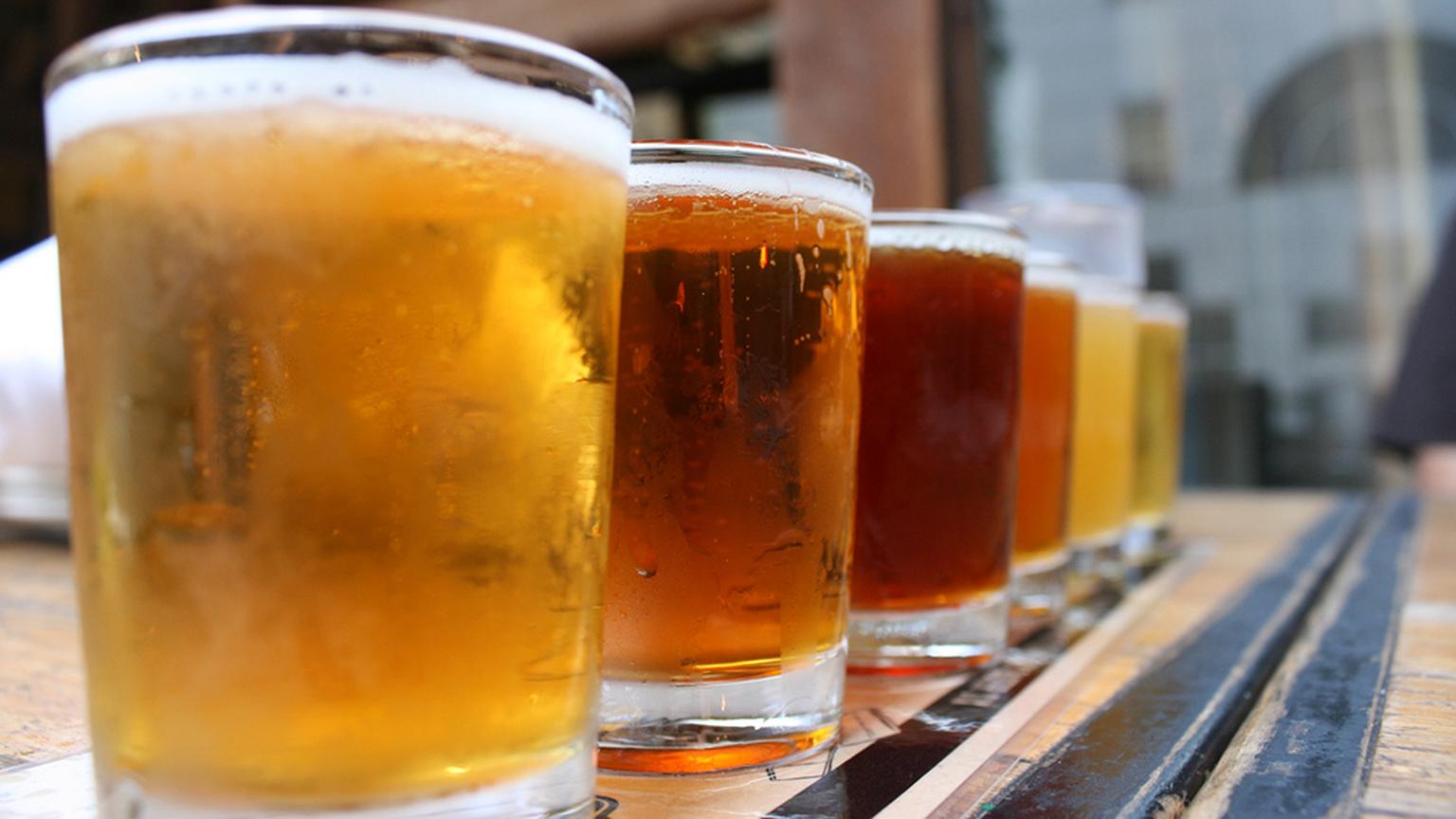 (Quinn Dombrowski / Flickr)
8. Graze
Chow down on finger-licking dishes, browse wares by local vendors and jam to live music at Rogers Pork Barbecue, Arts & Music Festival. Pets are welcome, as long as they "don't cause a ruckus," according to organizers.
Details: Noon-9 p.m. Saturday at Jarvis Square, Jarvis Avenue between Ashland and Greenview Avenues. Free / MAP

9. Harmonize
Hear a symphony of student, community and professional musicians at Side by Side with the Chicago Philharmonic. Local musicians and students are invited to bring their instruments and perform with the Chicago Philharmonic. (See which instruments are needed in the upcoming performance. Note: A rehearsal will be held from 3-5 p.m.) The orchestra will perform works by composers such as Florence Price, Manuel de Falla and Pyotr Tchaikovsky.
Details: 6 p.m. Sunday at Columbus Park Refectory, 5701 W. Jackson Blvd. Free / MAP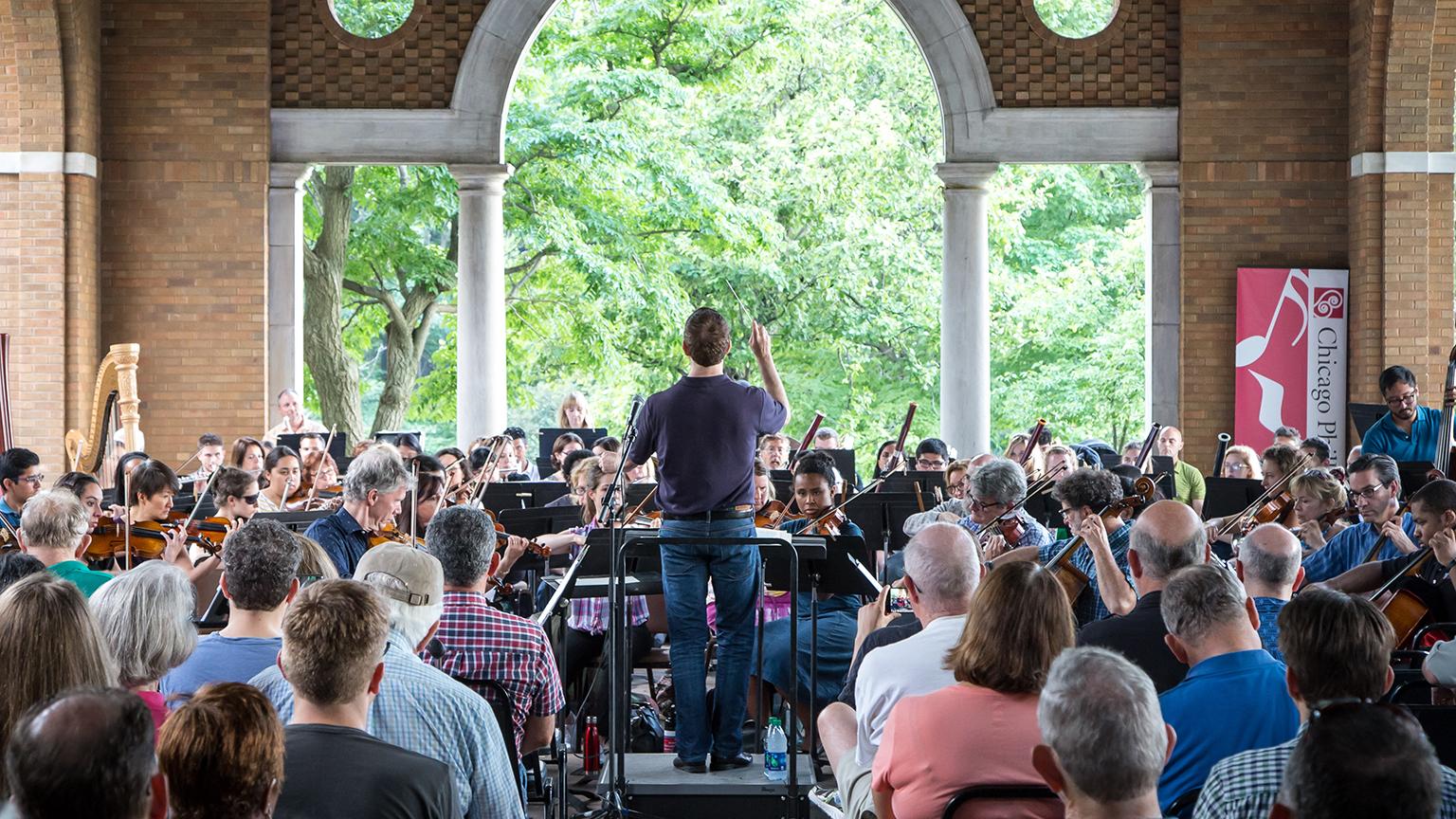 (Elliot Mandel Photography)
10. Applaud
Plays about assimilation, race, sexual violence and finding love without the use of an app make their debut at Ignition New Play Festival. A panel discussion addressing the power, pressure and challenges of being a storyteller in America will be held with festival artists at 1:45 p.m. Sunday.   
Details: Performance times vary. Friday-Sunday at Victory Gardens Biograph Theatre, 2433 N. Lincoln Ave. Free (RSVP required) / MAP

Events listed are subject to change. We recommend double-checking times and locations before you head out the door. Want to share your upcoming events with us for consideration in a future roundup? Send us an email.
---