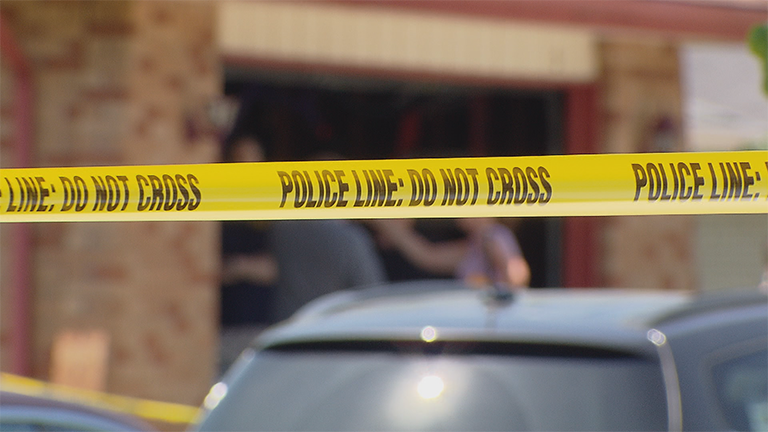 In the first update to its Gang Book in six years, the Chicago Crime Commission says gangs have shifted from strong centralized structures into thousands of smaller factions, and embraced social media.
The commission's new 400-page edition of the book, published Tuesday, "profiles the most prominent gangs and their leaders, explores the rise in the number of gang factions, the roles that social media and drill rap play in fanning the flames of gang violence, the role of girls in gangs, suburban gang activity, the intersection of gangs, cartels and drugs as well as gun trafficking," the commission said in a press release.
Several causes are behind the rise in smaller factions, according to CCC Chairman and President J.R. Davis, who pointed to both legal issues (like the arrests of gang leaders) and societal factors (such as gentrification and the dismantling of public housing) as reasons for the shift.
But with that change has come an "increasingly violent block-by-block gang set," Davis said, in which members of the same general gang turn into vicious rivals who feud over both turf and drug markets.
"Without a chain-of-command, street-level members establish their own factions and become their own leaders," he said in a statement.
Another shift the Gang Book highlighted is a rise in social media usage. That's a trend that has consistently grown in recent years, as gangs turn to Facebook, Twitter and YouTube to reach thousands more followers and do so more quickly than they ever could before.
"Members publicly display their gang affiliations, explicitly detail their illicit activities, and freely taunt gang rivals, which also promotes violent retribution from rival gangs," CCC Vice President and General Counsel Andrew Henning said in a statement. "With the intent of advancing their personas, gang members will upload media featuring themselves and others brandishing firearms, narcotics, and money."
The commission also notes a rise in the number of women in gangs. While they still make up fewer than 1 in 10 gang members, the report notes women face the "highest rate of victim/offender overlap,"  suffering through "dehumanizing" treatment from their male counterparts.
Not only that, but women also receive far less aid then men. Henning notes the federal government allocates $272 million for juvenile justice programs, and of that, only $2 million goes toward supporting girls in gangs.
"An increase in federal funds," he said, "and commitment to helping girls escape the gang lifestyle will go a long way to ending this cycle of violence and abuse."
Contact Matt Masterson: @ByMattMasterson | [email protected] | (773) 509-5431
---
Related stories:
Top Cop Eddie Johnson Vows Changes to Chicago Gang Database
Chicago Police Seize 100th Assault Weapon This Year
Are Chicago Murders All Gang-Related?