A viewer wants to know why the towers atop an iconic Chicago skyscraper have changed height. Geoffrey Baer proves himself equal to the task in this week's Ask Geoffrey.
Also, if you've ever wondered about a small, dark building near the former John Hancock Center, you're not alone. And rest assured, its low profile is intentional.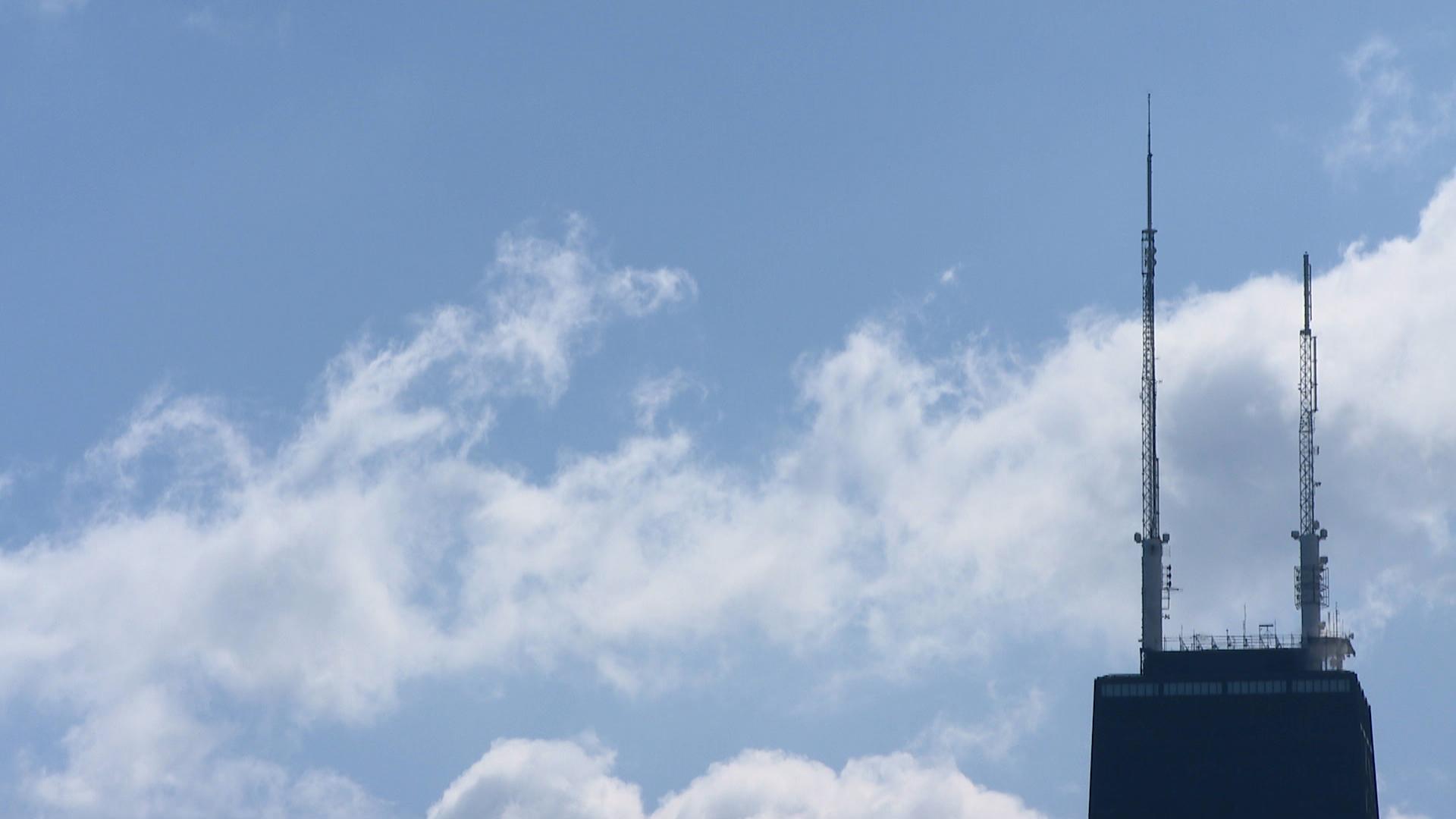 For most of its history, the John Hancock Center's two antennas were of equal height. But in recent years, one of the antennas has gotten significantly taller, which to my eye ruined the symmetry of the building. What is the history of when and why the Hancock's antennas grew? And will they ever be of equal height again?
—John Holden, Edgewater Glen
Well, our first order of business should be getting all of our names straight. For one, the former John Hancock Center is now simply known as 875 N. Michigan Ave. Hancock Insurance hasn't had offices in the building for years and asked that their name and logos be removed this past February. The investment group that owns the building is shopping around naming rights.
And those tall spires on top of the building aren't called antennas. They're superstructures, or towers, and they have many antennas bolted to them transmitting signals from numerous radio and TV stations that rent space on the towers.
The towers would change height for two reasons. One is to make room for more antennas if stations want to add them, or to eliminate empty space if stations remove unneeded ones. The other reason is to provide better reception for TV viewers and radio listeners. Back in the days of analog television, depending on where you lived you might see a double image on some TV channels because the signal bounced off of taller buildings nearby. It got even trickier when we switched to digital in the early 2000s. If the signal was blocked you might not get that station on your TV at all. Of course, this only affected you if you watch TV over the air as opposed to cable or streaming.
We talked to broadcast facilities manager Mead Elliott at 875 N. Michigan Ave., who told us the two superstructures support antennas for 12 radio stations and seven TV stations. Most stations also have antennas atop Willis Tower so they have a main and backup. Both of WTTW's transmitters are on Willis Tower.
As our viewer points out, the Hancock originally had two towers of equal height. Each was 350 feet, because RCA advised the architects that a total of 700 feet was needed to accommodate every TV and radio station in Chicago. It was the highest rooftop in town until Sears (now Willis) Tower was finished five years later.
Elliott said that in 2002, the eastern tower was raised to its current height so that a new digital antenna for CBS Channel 2 would clear the roof height of Willis Tower across town.
So the east tower is now 378 feet tall. And the west tower has been reduced to 285 feet.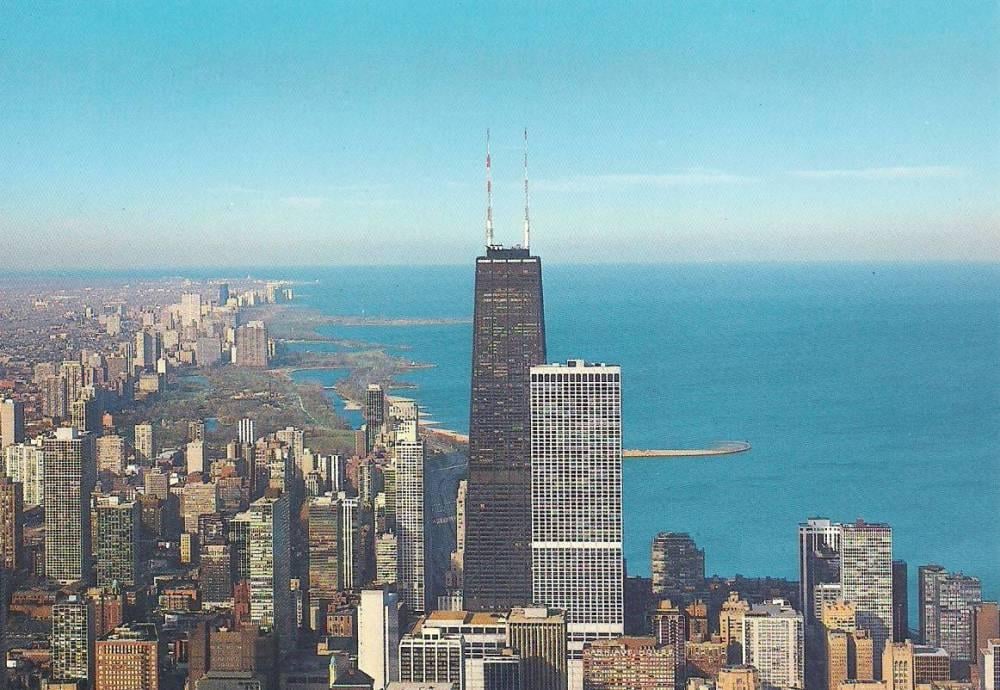 As our viewer mentioned, the towers were once striped red and white and had flashing incandescent red lights. That was a federal requirement to warn away passing aircraft. Towers with strobe lights like those on top of Willis are not required to be striped.
Elliot said that the striping is very expensive and time consuming to repaint each year, so they switched to strobe lighting in 2014 and got rid of the stripes.
And Elliot says that despite our love of symmetry, it's unlikely that the towers will ever be equal in height again.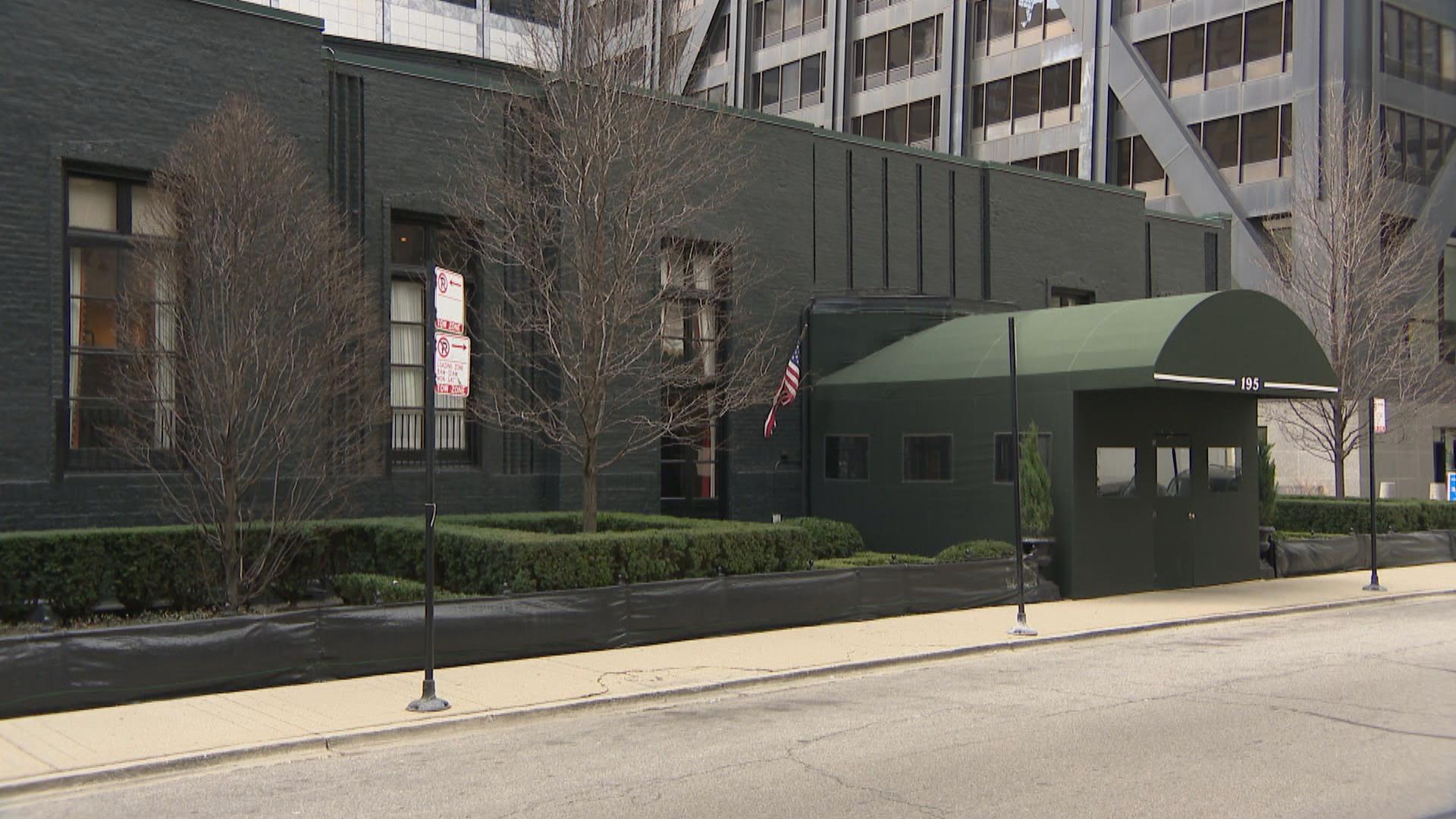 Who was the architect of The Casino Club? I had read at one time that the interior decoration was by Rue Winterbotham Carpenter. However, I can find no clues as to who actually designed this fascinating private clubhouse. Can you help?
—Ken Chrzastek, Brynford Park
The architect of the dark, extremely understated 1928 Casino Club was Walter Frazier. But the very valuable little corner property at the base of the former John Hancock wasn't the original site of the Casino Club when it was founded in 1914.
The original club building was on the opposite corner at Delaware Place and Seneca Street, now Mies van der Rohe Way, and it was pale pink stucco structure designed by architects Arthur Heun and Ernest Walker.
In addition to being a dining and dancing club, the Casino was intended to be a place for the city and suburban elite to rest and refresh between social engagements without having to go home.
It was built on land leased to them by the Palmer family, but just 12 years later, the Palmer estate sold the land, so the club was forced to rebuild across the street.
The 400-member roster included Chicago's most well-heeled families: the Blairs, McCormicks, Armours, Cudahys, and of course the Palmers. The architect of the new building, Walter Frazier, was familiar to many of them because he also had designed their homes in the Lake Forest and Lake Bluff area.
As our viewer mentioned, founding member Rue Winterbotham Carpenter oversaw the interior design in tasteful pastels and marble, which remains largely intact to this day.
Carpenter also remodeled interiors at the Auditorium Theatre when Louis Sullivan's original design was considered outdated and she is credited as founder of the Arts Club for which she also designed the interior.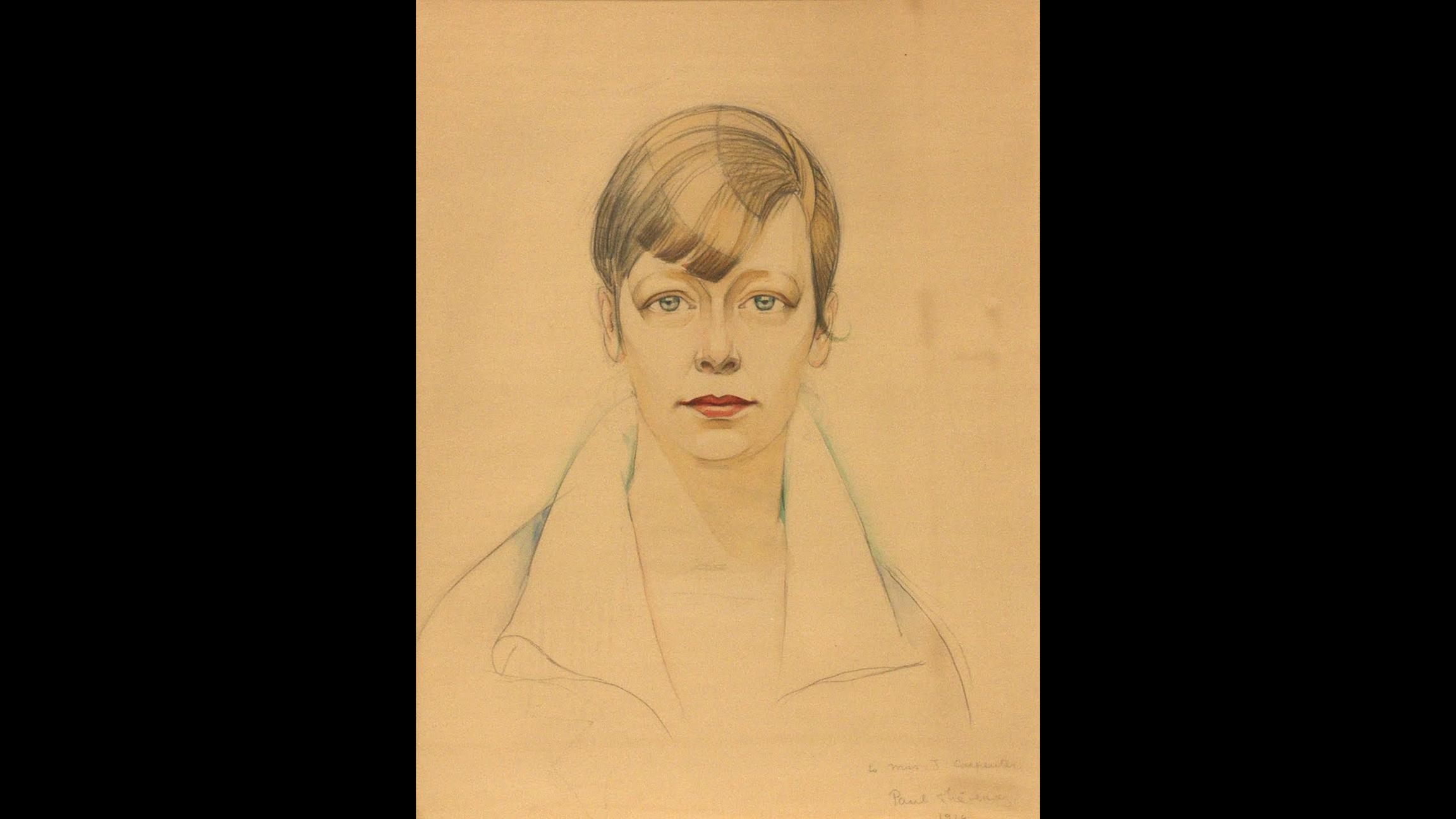 Rue Winterbotham Carpenter
According to a Chicago Tribune interview with Bruce Graham, the famous architect of the firm Skidmore, Owings and Merrill, the original plan for the site was not one 100-story tower, but two 70-story towers, one for residences and one for offices.
The developers reportedly send a letter to the club president Doris Winterbotham inquiring about buying the Casino property. She is said to have ignored the request and dropped the letter in a desk drawer, where it was found after her death years later. So the developers built one tower instead of two.

More Ask Geoffrey: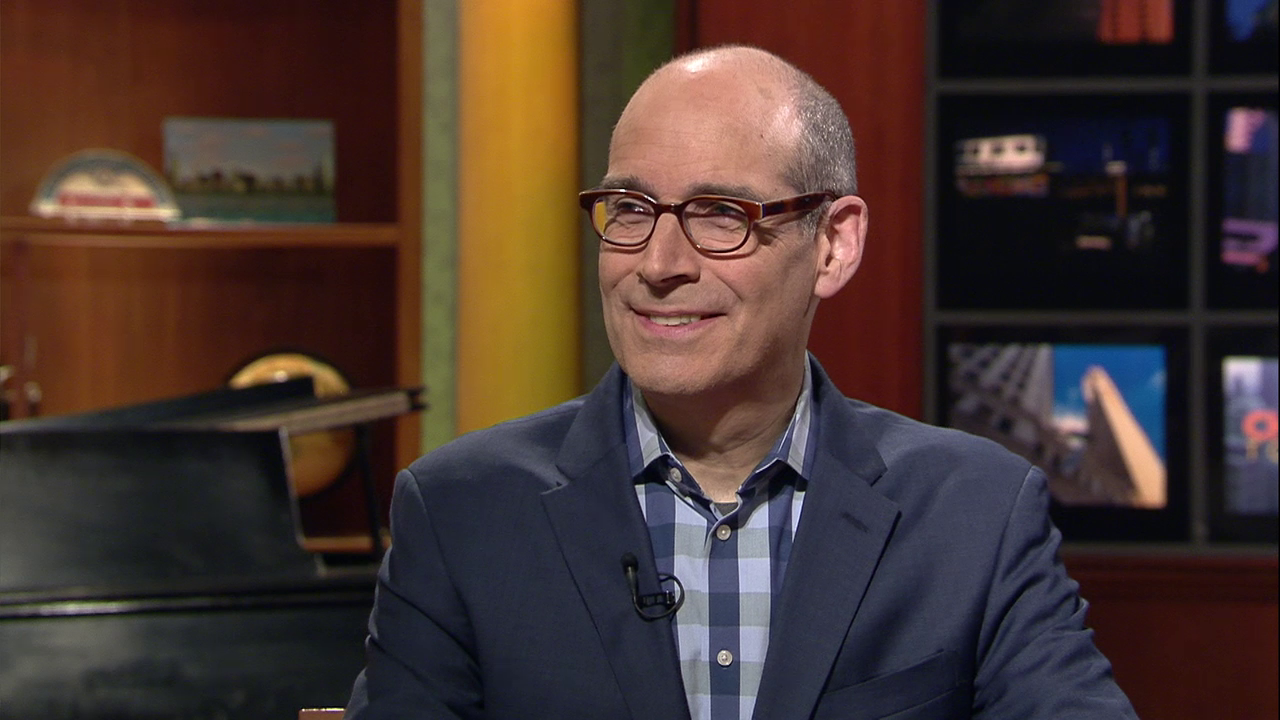 Did you know that you can dig through our Ask Geoffrey archives? Revisit your favorite episodes, discover new secrets about the city's past, and ask Geoffrey your own questions for possible exploration in upcoming episodes. Find it all right here.
Do you have a question for Geoffrey? Ask him.
---