In a surprise decision, Evanston City Council last month voted down a plan by a nonprofit group to restore a vacant city-owned mansion on the lakefront and convert it into a Great Lakes education center. It's just the latest twist in a yearslong saga that has angered residents and has preservationists worried that the mansion could be torn down.
The Harley Clarke mansion sits on the lakefront just north of Northwestern University and the city's iconic lighthouse.
This massive French eclectic-style mansion is a local landmark and part of a landmark district listed on the National Register. It was built in 1927 for utilities executive Harley Clarke. Not much is known about the architect Richard Powers, but the landscape is by Jens Jensen, one of the 20th century's most important landscape architects.
Landmarks Illinois included it on its list of most endangered historic places in 2016.
Landmarks Illinois President Bonnie McDonald said of Jensen, "some might call him the equivalent of Frank Lloyd Wright in returning to an indigenous landscape and a reference to the prairie. So think of him as one of the most revolutionary landscape architects of his time.
"We find it counterintuitive that there may be discussion of demolition by the city of its own landmark," she added.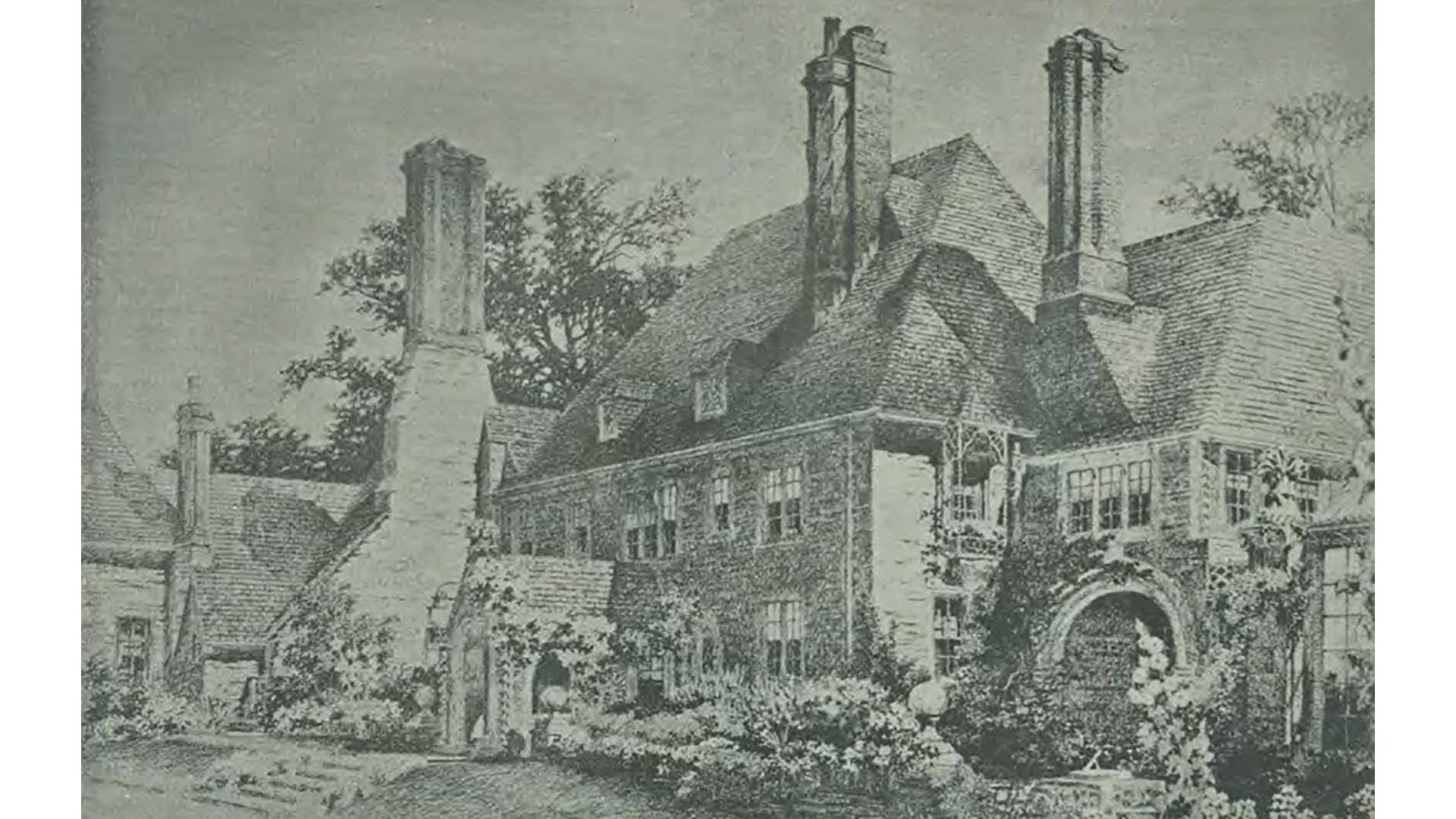 In 1950 the house became the national headquarters of the Sigma Chi Fraternity. The city of Evanston bought the property in 1963, but Mayor Steve Hagerty says it wasn't really because of the building.
"It was a 4-acre parcel of land and they bought it for the beach," Hagerty said. "This building just happened to be on it. So then the question was what do we do with this building. Ultimately, it went under lease to the Evanston Art Center, and they held that for 40 years. Part of the arrangement was that they would rent the building for a dollar a year and do any kind of improvements and maintain it. That never happened. The building has fallen into disrepair. They ultimately moved out to a new facility, and we're left with a building in need of a tremendous amount of repair."
Preservationists agree the building needs maintenance but say it's in relatively good condition overall. It's now been vacant for three years as a number of plans for its future have fallen through. One highly controversial plan to convert the mansion into a boutique hotel sparked a very loud community campaign against private development on public parkland. A proposal by the Illinois Department of Natural Resources to restore the mansion as coastal management offices and an education center fell victim to the state budget crisis.  
After a lengthy proposal process, Evanston City Council entered into lease negotiations with a nonprofit group called Evanston Lakehouse and Gardens that proposed raising $5 million to restore the mansion.
"Our vision is to have a Great Lakes environmental education center here. A place to connect people to the Great Lakes," Lakehouse board president Tom Hodgman said. "We want to bring adults and children here, teach them about Jens Jensen landscaping and gardening and growing food and how to manage water, storm water," Hodgman said. "We have too many kids with nature deficit disorder. They sit in the classroom all day and read textbooks. We've got to get them out and experience real scientific phenomenon and this is a place where we can do that."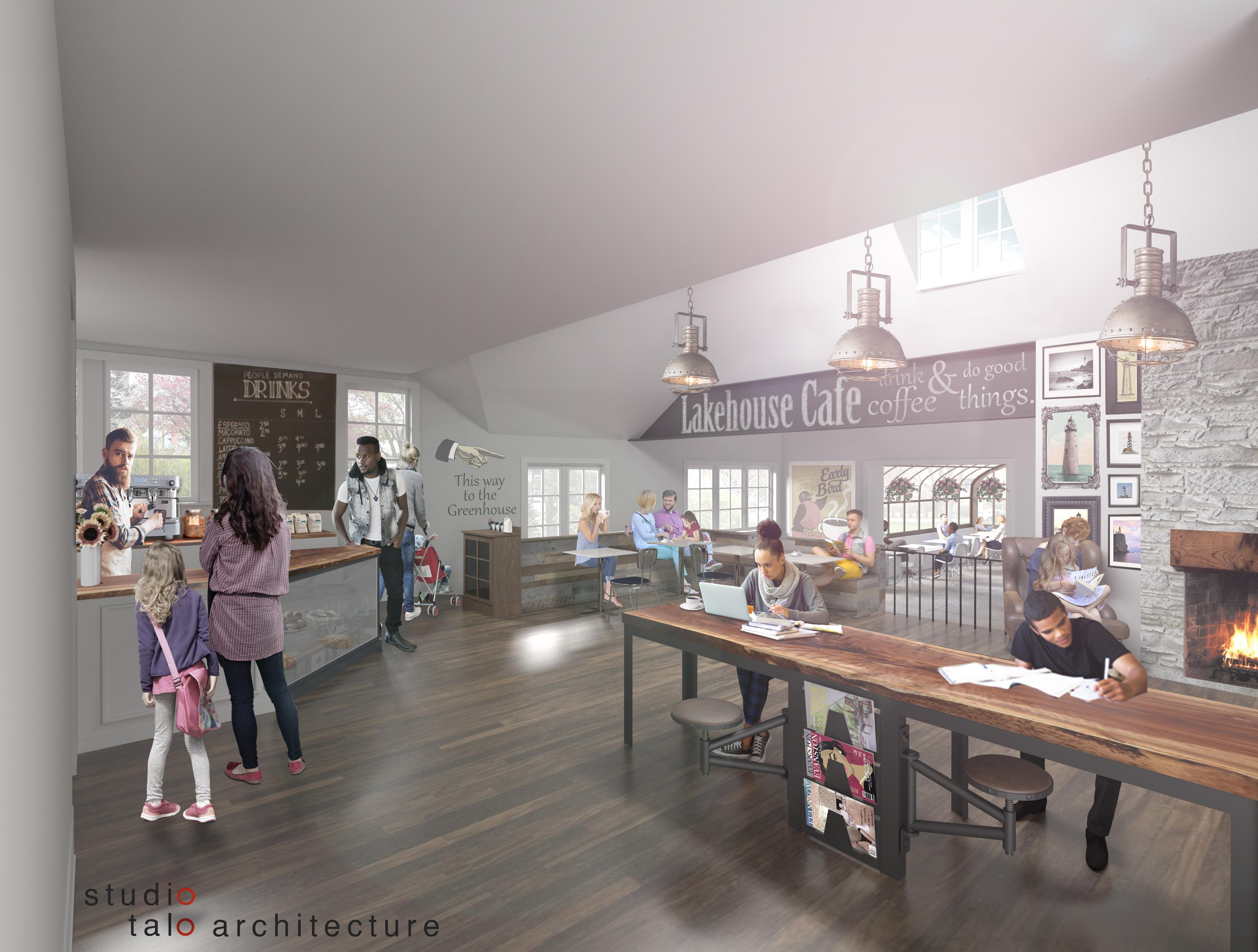 Hodgman says a café in the mansion's coach house is also part of the plan. "We're right on Sheridan Road. It's the thoroughfare on the North Shore for cyclists and runners. This would be the spot to stop," he said. "All the middle-aged men in Lycra would come out here and have coffee and sandwiches and snacks … and continue on their way."
Hodgman argues that the Lakehouse proposal conforms very closely to Evanston's 2008 Lakefront Master Plan.
After months of lease negotiations with the city, the Lakehouse group felt they were close to a deal. But at a meeting on April 9, City Council members raised a number of concerns, including the group's 10-year timeline for fundraising and insurance liability and abruptly voted the plan down. The five aldermen who voted "no" all had different reasons for doing so. One simply prefers tearing down the building and creating more parkland and said the group was given enough time and didn't prove it could raise the money. Another expressed fears about commercialization of the lakefront. And others felt the city has higher priorities and worried about diverting potential donors away from other Evanston projects.
"The fact is you're not going to reach consensus on the Harley Clarke Mansion. We know that," said Hagerty. "We've been working at this for over five years. There are some people that are passionately going to tell you the Evanston Lakehouse and Gardens people should be awarded the mansion on a 40-year lease, and allowed to try to save the building, and there are other people that will passionately tell you that we should take the mansion down, salvage the mansion and create more parkland so everybody can enjoy it. And there are other people in town that will tell you 'I want to save this mansion but I think the only way to save it is to allow private investment.'
"The only potential solution we've all wrapped our head around is that the city does not have financial means to put city money into the mansion," he said.
As to how likely it is that the mansion will be torn down, the mayor said: "More likely than it was two months ago." But he said he isn't going to send out bulldozers in the middle of the night – a reference to another lakefront controversy, Mayor Richard M. Daley's infamous "midnight raid" on Chicago's Meigs Field in 2003.
And although several aldermen said it's just time to move on, Hagerty left the door open a crack, saying that if the Lakehouse group can come back with a shorter timeframe for raising the funds – maybe three years – and show that they have a significant amount of money already pledged, the council might be willing to reconsider their proposal. And the Lakehouse group is making more appeals to potential funders and appealing to the public for donations through their website.
---
Related stories:
Preservation Chicago Announces 7 'Most Endangered' Sites of 2018
Newly Rediscovered Historic House in Wilmette Faces Uncertain Future
Tribune Tower Site Redesign Could Include Chicago's 2nd Tallest Skyscraper
---